Showing Your Home
You have decided to sell your home and are now in the exciting phase of showing your BC property to potential buyers. Catching a buyer's interest is a seller's priority, and your property viewings must go their best.
Showing your home is more than having your house look great. Of course, appearance counts considerably, but many variables leave a positive impression on buyers to make a showing successful.
Selling BC real estate can be competitive, especially if you sell in a buyer's market. Smooth and effective property showings can help your home sell quickly and promote quality multiple offers.
There are three main areas of concern to arrange before your property is for sale on the real estate market and you begin showing it to buyers.
Top 3 Successful Showing Elements:
Home Appearance and Appeal
Showing Availability and Buyer's Comfort
Property Accessibility and Showing Instructions
First, let's cover the biggest one.
1. Home Appearance and Appeal
First impressions are crucial when selling BC real estate to attract buyers. Before listing your property on the MLS real estate service, ensure your home is ready to show. LoyalHomes.ca explains adding value to your home and preparing it for BC's real estate market.
Curb Appeal
Curb appeal is important as buyers often drive by a property before requesting a showing with their realtor. If your property has outside appeal, it will have a better chance of receiving a higher volume of viewings.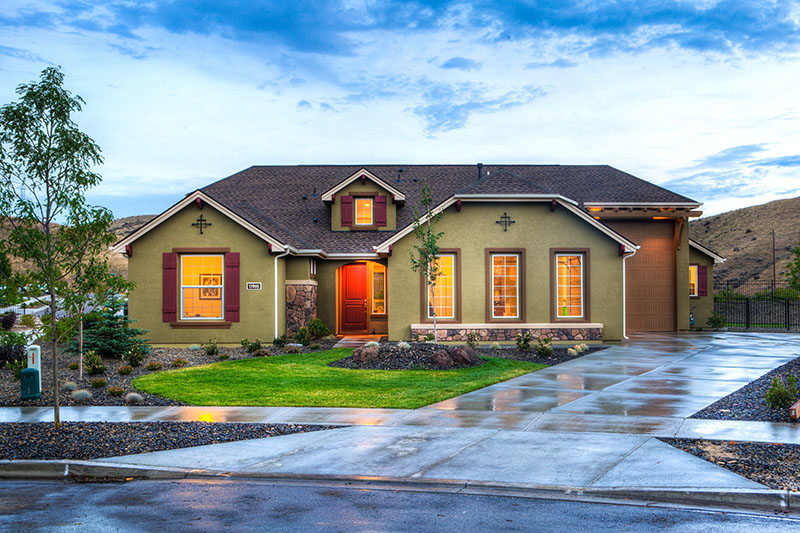 Do what you can to make your yard, walkway, entry and overall exterior of your property look nice. A few outside touches such as removing debris, a good tidy, landscaping, flowers, or a new doormat can increase your property's curb appeal.
Staging Your Home for Real Estate Showings
Staging your home before listing on the real estate market will give your property added appeal. A professional company that has real estate staging experience will know exactly how to promote your home to sell. Or you could personally stage your home with a bit of creative imagination and effort.
Take a step back, remove attachment or emotion and look at your home from a buyer's viewpoint. Buyers will visualize your property with their furniture and décor. Your goal is to create the opportunity for buyers to imagine your home as theirs.
Opening visual and physical space will provide room for buyers to dream. Large pieces of furniture that make a room or house layout appear smaller than they are should be moved off-site.
Remove household clutter and busy knickknacks. Storage space is important for most of us, so count on cupboards and drawers to be opened and checked; make sure they are clean, de-cluttered and organized. Tuck TV, computer or other electrical cords out of sight.
A beautiful home will be sure to captivate buyers. A thorough cleaning of every room, including walls, cabinets, floors, carpets, windows, light fixtures, appliances and possibly fresh paint, will leave a subtle positive impression. Décor such as throws, pillows, new bedding, hand towels, artwork, flowers or interesting features add showing appeal.
Obvious necessary repairs, renovations or fixups that may impact showings and your home's overall impression should be taken care of before you list your property for sale. Speak to your professional listing agent for advice on the best upgrades for your property; for additional help, review the LoyalHomes.ca article on Adding Value to Your BC Home.
A Show Ready Home After Your Property is Listed
When your home is show-ready, you will feel comfortable scheduling viewings at a moment's notice after your property is listed for sale on BC's real estate market.
Before leaving the house, make sure the kitchen, bathrooms, bedrooms, entrance, laundry, and other daily-use spaces are clean and tidy. Open blinds and curtains and turn on a few lights to brighten each room. A flickering gas fireplace leaves a cozy feel on winter days or evening showings. Flowers on the dining room table are a nice decorative touch.
The moment a potential buyer walks in the front door, you will want them to feel good. A tidy and attractive entrance is a good start for an ideal showing. A fresh atmosphere is important, so make sure your home doesn't smell like your beloved pet or last night's dinner.
Safely store meaningful valuables in a locked, secure box or elsewhere for your peace of mind. Before heading out the door, disable your house alarm for the day.
2. Showing Availability and Buyer's Comfort
Selling your home for top dollar and as quickly as possible is often the main priority for sellers. Getting as many buyers as feasible to view your home in the shortest amount of time can make this happen. There are a few ways to accomplish this outside of Marketing Your Home to attract buyers.
Pre-Arranged Showing Schedule
Establishing a showing schedule with your real estate agent in advance will make booking appointments easier for you and buyers.
The Multiple Listing Service offers a feature that allows every buyer's realtor the option to only request a showing during a property's pre-approved viewing times. Real estate agents simply need to coordinate a time that works for their clients within your showing schedule.
Tenant cooperation is extremely important. If your house has a rented suite, additional accommodation, or fully rented property, getting your tenants on board before listing and showings begin is crucial.
Legally, you must give tenants 24-hour notice before access to enter their premises. When you have a pre-arranged written and signed showing schedule in place with your tenants, 24-hour notice is unnecessary. This tenant showing arrangement makes it far easier to schedule a higher number of buyers to view your property.
To learn more about tenant accessibility laws and showing your property while it is for sale, visit the Government of British Columbia's informative website that contains everything you need to know about Selling a Tenanted Property.
Scheduling enough time for each showing and walk-through appointment is important for the buyer to get a good feel for the property; however, too much time can take away from other potential buyers. Your realtor will know the showing sweet spot according to the current real estate market and your particular property.
A showing schedule gives you the freedom to work your life around selling your home. You will know in advance when you can be home and when it needs to be tidy.
If you have chosen to delay offers and have a date established for buyer's offers to be presented, you will better understand how many days or weeks your property will need to remain show ready. The current BC real estate market will determine if you should hold off offers, and an experienced Loyal Homes Real Estate Expert can help you with this.
Buyer's Comfort
Ensuring potential buyers feel comfortable in your home is very important. A buyer will want to feel safe peering into closets, opening every door and speaking freely with their real estate agent. For this comfort level, sellers or tenants mustn't be on the property during showings.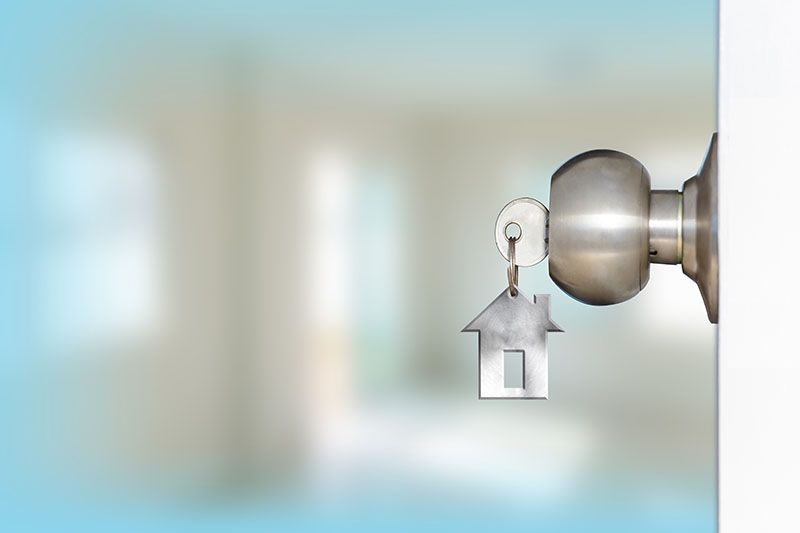 Make plans away from your home during pre-arranged showing times. Head to your neighbourhood library, community recreation centre or your favourite local coffee shop.
If a circumstance prevents you, or another family member, from leaving the property, let your real estate agent know and can forewarn the buyer's agent. During the showing appointment, give the buyers and their realtor plenty of privacy and space.
Showings and Pets
Most families include a fur baby, and a steady stream of strangers can be upsetting for your pet. Dogs are especially protective, and for the comfort of potential buyers and your pup, they should be away from the property during showings. Bring Fido with you or arrange a playdate with family or friends.
Indoor cats are trickier, and if an escape artist, trickier still. If you are concerned about a grand escape, set up a room where your kitty is comfortable with everything it needs and put a note on the door. You do not want to come home to a missing cat.
Any aquarium, cage or litter box should be as clean and odour-free as possible to keep your home fresh.
3. Property Accessibility and Showing Instructions
Aside from ensuring your home is in show-ready condition with a pre-arranged viewing schedule, you will want each property showing appointment to go smoothly without a hitch.
Disappointment can surface when a buyer is denied access to an area they wish to see or encounter an unexpected concern. Stay on top of unforeseen showing issues before they arise.
Property Accessibility
There may be areas of your house, duplex, condominium, or townhouse with its own set of keys or fob. If you have a locked shed, garage, suite, laundry, locker, strata amenity or other areas that a buyer will want to see, make sure your real estate agent has a labelled copy of all keys.
You must also have your own complete set of keys or fobs, as your realtor will likely keep their set to pass on to the new buyer at the time of possession.
You will want to pre-empt any chance of being locked out of your own house by always keeping a spare key with you. For example, if you access your home through the security of your garage and never lock this door, avoid the likelihood of a buyer's realtor securing the house and mistakenly locking you out.
Door pin pads are a convenient keyless entry to prevent you or your family from being stuck outside and can be changed to a temporary code for the duration of your showing schedule.
Showing Instructions
When your realtor confirms showing times for your home, they can also include special showing instructions.
Additional showing instructions could include particular doors to be locked or unlocked before leaving, the room location or security of an indoor cat, the presence of a homeowner or tenant during a viewing or other important showing details.
Showing instructions can help a buyer's appointment go smoothly. Go over any important details that may affect property walk-throughs with your listing agent before showings begin.
Successfully Showing and Selling Your Home
Most likely, you have put in a lot of thought, care, and effort to get your home ready for British Columbia's real estate market. To gain the most from your listing and create the potential to secure a great offer, ensure your home is set up in advance for successful showings.
Selling a Home in British Columbia contains excellent information to get you started and prepare your home for sale on the real estate market.
To help you through every step of effectively preparing, listing, showing and negotiating a great selling price on your home, a professional and skilled Loyal Homes Real Estate Expert is available and happy to assist.