Pricing Your BC Home
British Columbia real estate is a significant investment. When it comes time to sell your home, pricing it correctly is one of the most valuable things you can do.
An educated listing price has the potential to attract buyers, receive multiple offers, obtain the highest sales price possible and quickly sell your home. Working with an experienced BC Real Estate Expert is a critical first step to price your property accurately.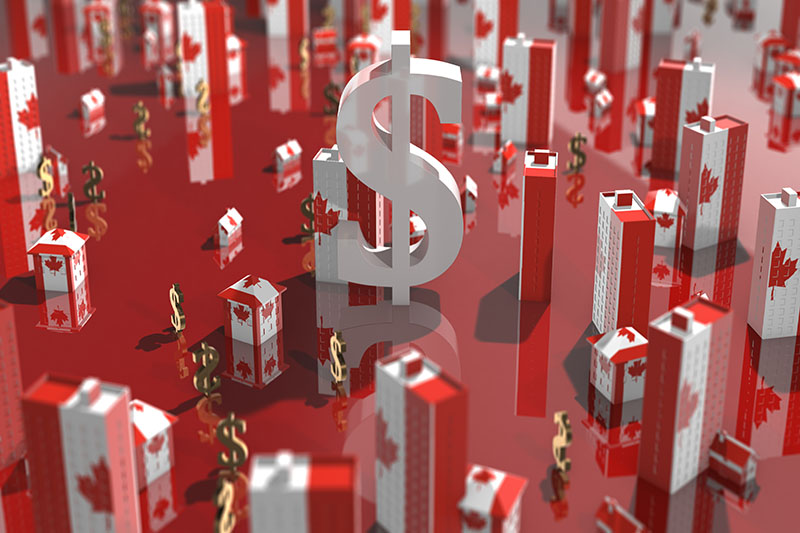 Several considerations factor into pricing a home. The current real estate market, comparable listings and sales, and information distinct to your home all affect your listing price. A Comparative Market Analysis (CMA) is a report prepared specifically for your property that analyzes every component involved to establish your best asking price.
Loyal Homes offers a free Market Analysis to determine an educated and competitive listing price: What's Your British Columbia Property Worth?
Price to Sell in BC's Real Estate Market
If priced correctly, your home can be a hot new listing on the BC real estate market. What makes your listing hot? Buyer attraction.
The most crucial house pricing factor is to attract potential buyers. One good offer is all you need, and the chance of receiving it increases along with the number of showings on your home.
Busy showings on an active listing promote a sense of urgency to buy. When potential buyers view a property and see that other buyers are interested, they may be more inclined to offer and offer high.
When a property is priced incorrectly, it can sit on the market for weeks or months without showing activity or any interest from buyers to make an offer. You want to avoid this scenario as your listing falls from hot on the market to stagnant.
Your home's best first impression is determined by the combination of listing price and its qualities when your property first becomes available on the real estate market. This initial attraction can potentially intrigue many buyers who are looking and ready to buy their new home.
An educated listing price can substantially increase the number of interested buyers who book showings.
Make Your Real Estate Property Stand Out
The easiest way to increase showings is to make sure your property stands out over the rest. Competitive real estate pricing ensures your home will get plenty of showing action and be at, or near, the top of a buyer's shortlist.
An experienced professional real estate agent will do the necessary study on comparable properties listed and sold within the last 90-days and supply you with a Comparative Market Analysis to develop your best competitive listing price.
The strength of British Columbia's real estate market will affect how competitively you want to price your home. In a buyer's market, the number of real estate listings is higher than the volume of active buyers. A seller's market is when housing or listing inventory is low, and there are more buyers than available listings.
Loyal Homes provides excellent information to get you started on selling your home and covers more details about the best time to sell: Selling a Home in British Columbia.
When priced correctly, your listing will show up for the right buyer. A buyer's listing search criteria usually include approved price range, number of bedrooms and bathrooms, total square footage, year property was built, parking, in-suite laundry, strata requirements and more.
The minute your property goes live on the MLS real estate system, all potential buyers with search criteria that match your home may see it. When your home and asking price is appealing, it will stand out against other similar real estate properties currently listed for sale.
British Columbia Properties Priced Incorrectly
When a property is priced inaccurately, it loses out on its sale potential. For example: If priced too low, your home will have many more features and be far more attractive than other properties available to a buyer looking in that price range, causing a spike in low-quality showings. If priced too high, your property will have fewer attributes and less appeal than other properties available to the buyer in that price range resulting in reduced showings.
Buyers search for listings in their affordable price range. If your listing price is at their top approved amount, they will be unable to offer any higher. More showings are better than less; however, far too low pricing could result in a bargain-basement selling price.
Red flags, questions and possible dismissal from a mortgage lender may arise when a property's purchase price is considerably above the asking price, causing valuation concerns. To avoid overinflating the property's value, buyers may have to keep their offer amount relatively close to the seller's asking price.
A strong listing price point will appeal to qualified buyers who are able to pay what your home is worth, allowing the potential for each showing to result in a top-dollar sale.
Incorrect pricing on your home can happen. When you discover your property is under or overvalued, the best option is to change your asking price as soon as possible. Keep your real estate listing fresh on the market with a quick price adjustment to your Multiple Listing Contract.
Within the first week of your property being listed on BC's real estate market, you will likely know if your home is accurately priced.
British Columbia's Real Estate Economy
The current state of British Columbia's real estate market should be factored into pricing your BC property.
Your Property Tax Assessment will give you a clue into the real estate market but is not an indicator of what your home will sell for. BC Property Tax Assessment can be valued too high or too low. However, the rise and fall of your property assessment gives a glimpse into the strength of BC's real estate economy.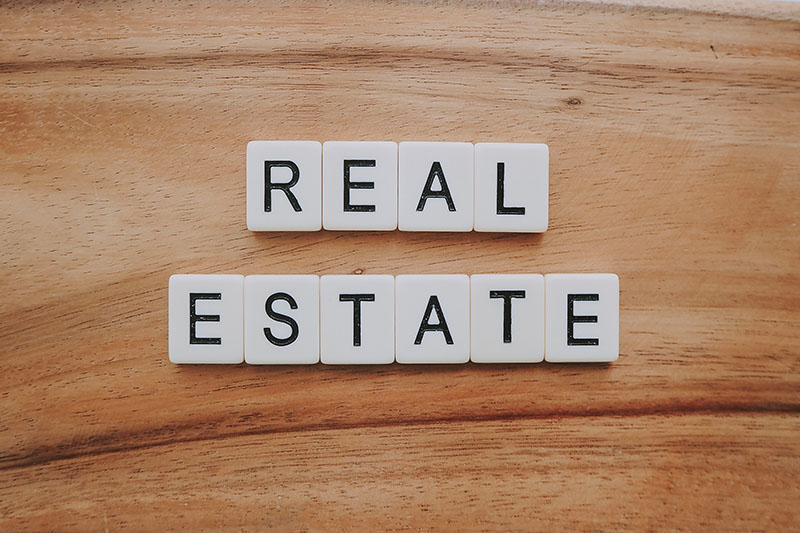 As your Property Tax Assessment is based on potentially outdated information and is valued six months prior to receiving your assessment, your land and home evaluation may be dramatically incorrect. To understand how British Columbia comes up with your Property Tax Assessment, learn more from BC Assessment: Understanding the Assessment Process.
The easiest way to stay on top of British Columbia's real estate market is to speak with a professional real estate agent. Licensed realtors have access to valuable information that can give you an excellent understanding of the current real estate market.
Statistics, listings, sales, analytics, market research, professional real estate alliances and access to other pertinent information give a Real Estate Expert the ability to keep you well informed.
Once you establish a working relationship with a professional real estate agent, ask to be set up with a listing and sale search on the MLS real estate system. Personalize your search to include criteria that specifically match your home's specifications in your BC neighbourhood or district.
A listing and sold real estate search may give you an idea of where you should price your home, as well as comparable listings and recent sales in your town, city or community. Your search will also provide a glimpse into how long similar listings typically remain on the market before they become unconditional or pending. This information could factor into pricing your home if you wish to sell quickly.
Your Home is Special to You
Your home is your personal haven. You have most likely spent time and money on upgrades, maintenance and making it comfortable. Memories are sure to surface when it comes time to list your home on BC's real estate market. Selling your home is often emotional, but emotion and attachment need to be removed to price your property accurately.
A buyer looks for many features before choosing their new home. As the seller, keep an open mind and see your property through the eyes of potential buyers. Look at your home's overall condition and think from a buyer's perspective.
What is the current state of your property? Will the new homeowner need to spend money on upgrades? Are there any disadvantages impossible to change, such as location, traffic, layout, the year the property was built, or others? Or is your home in perfect condition that requires no renovations and is move-in ready?
Adding Value - Property Upgrades and Renovations
Before pricing your home, speak with your Real Estate Expert to help you with possible improvements and repairs that may increase property value.
Upgrades give your home an advantage and make it more appealing to buyers. Loyal Homes has an excellent article that explains more: Adding Value to Your BC Home.
Factor extensive renovations into pricing your home but be realistic and avoid overinflating your property value. For example, according to the current real estate market, a one-bedroom condo will have a top-selling price, regardless of the money spent on renovations.
Upgrades, minor repairs, and staging increase the opportunity to receive qualifying offers. Be wary of overpricing as your main goal is to attract potential buyers to view your property. When buyers walk through the front door, you want them to fall in love with your home, and this is often where improvements add value.
Property Influences That Increase or Decrease Real Estate Value
Year property was built, layout, floor plan and property type such as a house, condo, townhouse, duplex or mobile home and other considerations affect property value and asking price.
Selling a strata property has many pricing variables to keep in mind. Building condition and age, monthly fees, restrictions or allowances, laundry facilities, amenities, parking, storage locker, building envelope or balcony problems and other strata considerations will determine how much you can reasonably price your condominium unit or townhome for.
Top floor, lower level, corner unit, ocean or mountain views, square footage, wheelchair access, balcony or patio size, privacy and other characteristics of your strata property determine pricing.
The floor plan and layout will affect the price of your home regardless of strata property or house. When a home's floor plan is user-friendly or spacious, it will add to your property's appeal. If a layout is choppy or dysfunctional, your listing price should reflect this. The number of bedrooms and bathrooms directly impacts your asking price.
Location is another determining factor when it comes to your listing price. A desirable BC neighbourhood, municipality or community will increase your value. In contrast, a less desirable location will reduce your property's value. Waterfront or lakefront properties and ocean, water or mountain views usually have a higher value and appeal.
Proximity to amenities can affect your property price. A home located close to schools, shopping, grocery stores, coffee shops, local parks, walkways or trails is often desirable.
A house has its own unique pricing considerations to factor into an educated listing price. Age may determine the condition of wiring, perimeter drains, pipes, windowpanes, flooring, heating, possible asbestos or hidden oil tank.
The option to add additional accommodation or the presence of an existing rentable suite will increase your house value.
House design such as rancher, split-level, up-down, multi-level or main level entry could impact pricing. Lot size, available yard space, workshop, garage, carriage house, garden suite or other additional considerations to a house can increase or decrease its value.
If your home requires any significant repairs, you may need to consider this when pricing your property. At the time of listing, the seller must disclose any property defects or issues they are aware of through the Property Disclosure Statement.
What to Consider When Pricing Your Home
Have your Real Estate Expert prepare a Comparative Market Analysis on your home.
Research comparable properties in your community currently listed for sale and ones that have sold in the last 90 days.
Understand the current British Columbia real estate market.
Remove emotion and view your property from a buyer's perspective.
Consider the overall condition of your home and its location.
Add value with upgrades and necessary repairs to increase appeal.
Price your home to attract buyers and promote multiple high-quality offers
Protect your BC real estate investment. Ensure your British Columbia property sale will be a success from beginning to end with help from an experienced Loyal Homes Real Estate Expert.