Marketing Your Home
Marketing a home in British Columbia has evolved substantially over the past several years. Real estate advertising fluctuates with the current real estate market along with continually changing technology. How you market your home will depend on current buyer trends and the British Columbia real estate pace.
Marketing your BC property effectively can result in a higher selling price and a speedy sale that will prevent your home from becoming stale on the real estate market.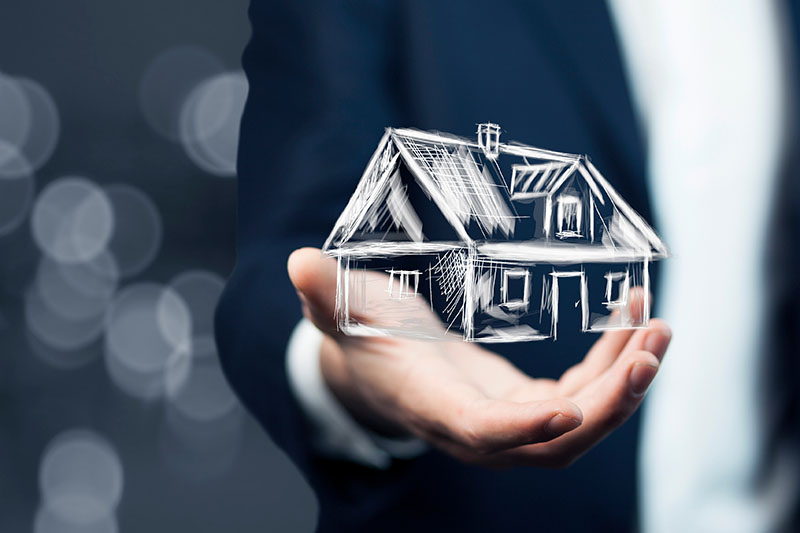 The best real estate marketing strategy promotes your BC property where buyers look. Advertising options vary considerably, and if your home's marketing is targeted where buyers are not, time and money will be lost. The trick is knowing where and what serious, qualified buyers are searching for their new home to gain top real estate sales results.
The Most Effective BC Real Estate Marketing Service
British Columbia's online Multiple Listing Service (MLS) is your home's most powerful marketing tool. Thousands of buyers and realtors use this real estate selling platform to find properties for sale. Buyers can effortlessly search for homes in their desired community and neighbourhood with criteria that suit their needs within their pre-qualified price range.
Realtors can easily book showings for their buyers using the MLS inhouse application called Touchbase. This communication tool increases viewings on your home as buyers can book a showing with their realtor within minutes of seeing your property activate on the MLS real estate market.
British Columbia's Multiple Listing Service
As soon as your listing loads on the MLS real estate market, your property will be seen by the highest volume of buyers and real estate agents possible. When your home makes a good first impression, your property can attract a greater number of buyers and realtors.
Every buyer working with a real estate agent will have direct access to the MLS service and will immediately be notified of your listing when your property matches their search criteria. Buyers actively working with a realtor who is searching on the MLS system are often pre-qualified for a mortgage and have been pre-screened by their agent, making them a qualified buyer.
Along with marketing your property on the Multiple Listing Service, your home will be promoted on a highly visible and active real estate website called Realtor.ca. This online platform is used by thousands of potential buyers looking for their new homes.
Through Realtor.ca, and other online real estate collaborates, buyers can find properties for sale and securely contact your real estate agent to arrange a showing and gather important information on your home.
Exceptional marketing tools modified specifically for the Multiple Listing Service and its online real estate affiliates will help your property attract the highest volume of buyers.
Several components make your home stand out on the MLS real estate service. Pricing your home is extremely important and can be used as an attractive marketing practice. To learn more on competitive real estate pricing, read Pricing Your BC Home, which contains insightful information.
After pricing, the next important goal is to interest buyers by using the following effective Multiple Listing Service real estate marketing methods.
1. Professional Property Photos
Your realtor will hire an experienced real estate photographer to take beautiful pictures of your home. Photos are a critical first impression and, when taken professionally, will make your house, condo, townhouse, or duplex look outstanding.
Get the most out of your professional real estate photo session by preparing your home and doing what you can to make your property look its best. Getting your real estate investment ready for its photoshoot is crucial to marketing and enticing potential buyers.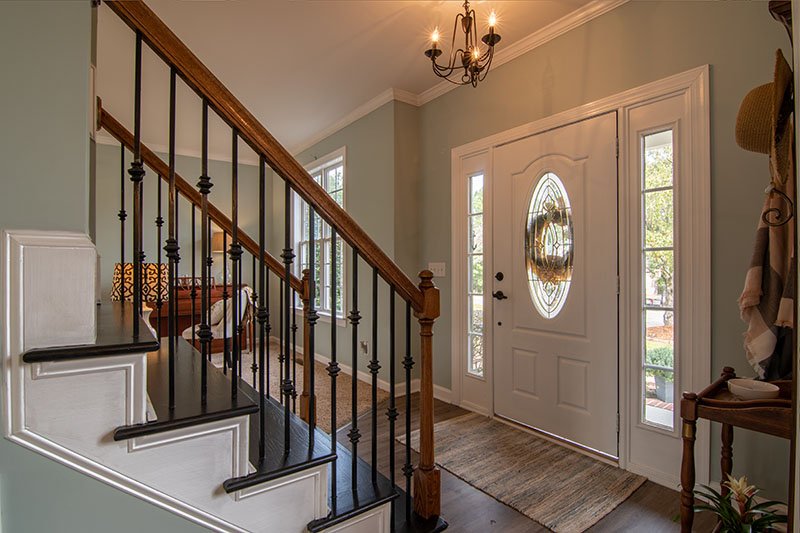 Remove clutter and any large pieces of furniture. Paint or touch-up the walls. Add attractive features such as throws, pillows, art, pictures, plants, lamps or light fixtures, fluffy towels, new bedding, area rugs, welcome entry mat or other easy additions to enhance your home's appearance. A professional staging company may help if you are unsure of what to do.
The following article has excellent suggestions that may inspire you to get your home picture-perfect ready: Adding Value to Your BC Home.
Photographs of your property will be taken inside and out. Do what you can to make the outside as appealing as possible. Give your home's exterior attention and remove yard clutter or debris.
Before your photo session, ask if there is anything you can do. Your photographer may suggest you open window coverings to let in natural light, tuck the kitchen broom out of sight, put fresh flowers on the dining room table or tidy shoes in the front entrance.
Your real estate agent may choose to upload a few local community pictures along with your home to enhance the marketing of your listing further. A desirable neighbourhood or district can appeal to buyers and is an excellent way to market your BC real estate property.
Beautiful and captivating pictures of your home are a highly effective marketing tool to interest serious buyers. Take as much care and time you need to enhance your home to help your professional property photos look great.
2. Virtual Property Tour
A virtual tour of your property can have as much impact as photographs. Still, photos are an excellent way for interested buyers to view each room in detail and spend enough time to get a good feel for the home. A virtual tour is a quick overview of the property to leave a positive feel-good impression.
Your real estate agent may request a virtual tour be prepared for your property and photos. A property virtual tour is a quick, seamless video walkthrough of your home from room to room that may include exterior and aerial drone footage, property views, interesting community highlights or strata amenities.
Much like attending an open house, a virtual tour is a wonderful way to showcase the qualities of your home, yard appeal, property land size and its immediate location.
3. Glowing Property Description
Your property write-up should intrigue potential buyers. As you know, attracting buyers is your marketing priority, and a fascinating description of your home can accomplish this.
Each MLS real estate listing includes a section called Listing Remarks. This section provides a brief, compelling marketing description of your property. Your real estate agent prepares this write-up to appeal to buyers and buyer's agents.
An experienced BC real estate agent will have the skills necessary to prepare an intriguing property description; however, you may think of a few home attractions that your realtor has not. Ask to review your realtor's remarks before your property goes live on the Multiple Listing Service for the opportunity to suggest revisions if needed.
Interested buyers and real estate agents will read your listing's MLS remarks. A positive description of your property can make a difference in their level of interest.
4. Professional Property Floor Plan
An appealing and professionally prepared floor plan can attract serious buyers. Interested buyers will usually review the floor plan, sometimes included on BC's MLS real estate service listings. Floor plans have come a long way, and 3D options are available, allowing the buyer to feel and visualize the house layout and design as if they were there.
A property floor plan outlines the layout of your home with exact room measurements and descriptions. Additional details are shown, such as the location of closets, windows, doors, walls, laundry, storage, balcony, patio and other information that may be helpful for a buyer.
Before your property is broker-loaded on the Multiple Listing Service, your real estate agent may hire a qualified company to accurately measure your home and prepare an eye-catching floor plan to include with your MLS real estate listing.
The addition of a professional and engaging floor plan that showcases your home's layout can benefit your listing and create buyer interest.
How to Advertise on the MLS Real Estate Service
To promote your property on British Columbia's highest successful real estate marketing platform, speak with a professional BC Real Estate Agent with licensing requirements to use the Multiple Listing Service.
Other Ways to Market Your Home
Your real estate agent has access to other marketing strategies to promote your home online and offline outside of the Multiple Listing Service.
1. Real Estate Agent Alliances to Market Your Property
Word of mouth is a fantastic marketing method, and connections between real estate industry professionals can result in the sale of your home.
Licensed realtors cannot sell their listings to their buyers due to conflict of interest, and the need to collaborate has become more critical than ever. Your real estate agent will always have your best interest in mind. Marketing your home to realtors actively working with pre-qualified buyers can bring in high-quality offers.
A buyer and seller match is possible through professional and industry connections made by your real estate agent.
2. Open Houses
Open homes have been a marketing real estate industry standard for years. This strategy to promote your home can be hosted virtually or in person. Buyers enjoy the flexibility of attending open homes within the typical two-hour window that has been pre-arranged with the seller.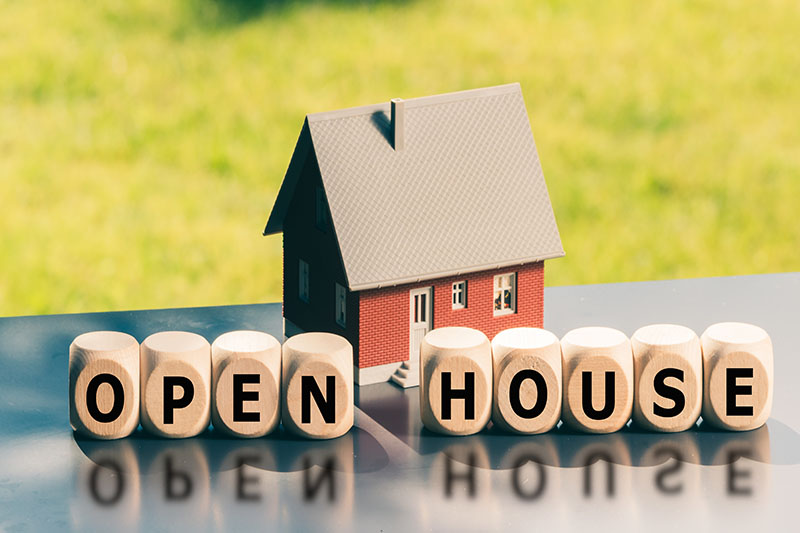 Marketing flyers are often prepared for your open house containing additional property information to interest potential buyers. These feature sheets are beneficial when a spouse, partner or investing family member cannot attend the open house.
Attractive open home flyers are a great way to leave a positive impression and a reminder of your home's features after a buyer has viewed multiple properties.
3. Online Real Estate Marketing
Teaser ads are a way to promote your property online. A short, intriguing classifieds ad in your city's internet advertising companies may attract buyers. A few quality pictures of your home and a brief, engaging description in the real estate section could generate interest.
Your real estate agent's professional website can be used to promote your property. If your realtor actively markets online, they could generate leads through their blog, newsletter campaigns or social media accounts.
Many online advertising platforms are available; however, there will be zero results if buyers aren't using these platforms to look for their new BC home. Your realtor will know which internet sites have the most views and buyer activity.
4. Offline Real Estate Marketing
Flyers, 'Just Listed' postcards, mailouts, real estate or town newspapers, storefront window posters and other print options can be used to market your BC property. A for sale sign on your front lawn or condominium/townhouse real estate strata signboard will notify buyers that your property is listed for sale.
Get Real Results and Sell Your Home
A variety of real estate marketing advice can be found online. Many recommend using social media, blogs, newsletters and other internet ideas. These online marketing strategies can be beneficial; however, advertise your property where serious buyers look to get accurate results and sell your home quickly.
The current real estate market and buyer trends will determine the most effective methods to advertise your property.
Working with an experienced real estate agent and the superior results of the Multiple Listing Service will give your home an excellent chance of selling before it becomes stagnant on the market. A higher selling price resulting from effective real estate marketing will make all your advertising efforts worthwhile.