Selling a Home in British Columbia
Selling your home can be emotional, time-consuming, stressful, yet also exciting. There is much to consider and work through before your house is listed on BC's real estate market that often causes sellers to feel overwhelmed.
Preparing your house to sell quickly becomes paramount. Considerations such as timing, money, and your property condition are important. Making a profit on your BC real estate investment and securing the highest possible selling price will be top priority.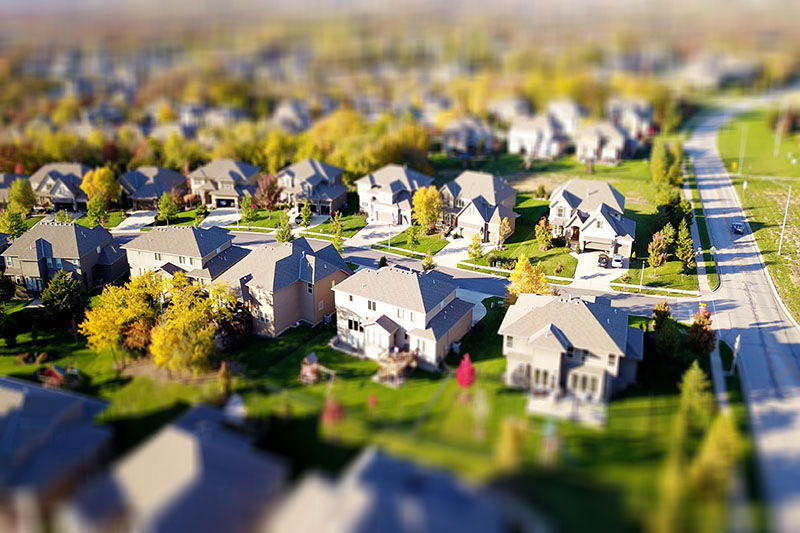 Every homeowner should feel as comfortable and stress-free as possible during the process of selling their home. Sellers have many questions before listing their home; a few of the most common are:
When is the best time to sell?
How much do I need to sell my property for to earn a profit?
What renovations or repairs are necessary to keep costs low?
Which home improvements turn the best profit?
Should I sell before I buy, or the other way around?
How much will it cost to sell my home?
Where do I start?
Decisions you make now on your real estate investment may affect your outcome.
Having an experienced and skilled British Columbia Real Estate Expert to guide you through this important time will ensure your home sale is as positive and seamless as possible. Loyal Homes is available to answer all your questions and prepare your property to list on the BC real estate market.
5 Stages to Sell Your Home
Decide when to sell and preferred moving date.
Work with your Real Estate Expert to establish an educated listing price.
Choose the most important upgrades and prepare your home for BC's real estate market.
List your property on the MLS Real Estate System and get ready to receive offers.
Work with your chosen BC real estate lawyer who will carry the sale of your property from an accepted Contract of Purchase and Sale through to completion.
When to Sell BC Real Estate
The best time to sell is probably the biggest question for a homeowner.
Often, sellers choose to list their homes due to a shift in lifestyle or family needs. The strength of British Columbia's real estate market may not factor into a homeowner's timing to sell at all.
British Columbia's real estate market is affected by several factors: supply and demand, interest rates, government, BC's economy, employment, or other elements that make it viable for a buyer or seller. Determining the future strength and profitability of British Columbia's real estate housing market may not be possible. Still, there are factors to consider when choosing the best time to sell your BC property.
Spring and fall are historically the busiest times for real estate, with spring being the most active. Buyers venture out during these times more often than in winter or summer. Holidays and family vacations interrupt buyers' real estate activity. Selling competition may be highest during spring and fall; however, the number of buyers looking for real estate will also be increased. It is possible to benefit by listing your property during summer or winter and avoid competing against an inflated number of listings on the real estate market but selling your home will likely take longer.
If you plan to purchase a new home once your property sells or while it is listed, you may wish to sell at a time when more homes are available on the real estate market for you to choose from.
Prepare Your Home to Sell
Before you invest in home renovations or repairs, seek professional help from an experienced Real Estate Expert. An experienced BC real estate agent will know where to save money and spend it.
Maybe you believe the flooring should be replaced or your kitchen needs a complete upgrade, whereas your realtor may advise you to spend elsewhere to attract current buyers.
Your home's first impression is critical. Aim to make your home as enticing as possible to help interested buyers visualize living there. Staging your property encourages a potential buyer's imagination.
Refreshing a home adds allure. Cost-effective upgrades may include fresh neutral paint, throw rugs, window coverings, artwork or simple home décor. New duvet covers, throw cushions, hand towels, lamps or other minor changes can brighten the look of a room. Eliminating household clutter and removing large pieces of furniture will open your space and allow the buyer to see its potential.
Curb appeal is important. Imagine what a buyer will notice on a drive-by before making an appointment with their realtor to view your home. Yard clutter, lawn maintenance or proper tidying may be necessary.
For the sale of a condo, townhouse, duplex or mobile home, do your best to make its curb appeal stand out. An attractive and welcoming entrance leaves an impressive first impression.
Begin prepping your home by doing what you can in advance. Sell or donate furniture and other household items you no longer need. Go through closets, corners and shelves to reduce clutter. Pack extra items you wish to keep that add clutter, then tuck them away in the garage, shed, storage or at a family's house until after your home has sold.
Speak to your Real Estate Expert for advice on the most lucrative home upgrades and tackle repairs or renovations that could increase the value of your property.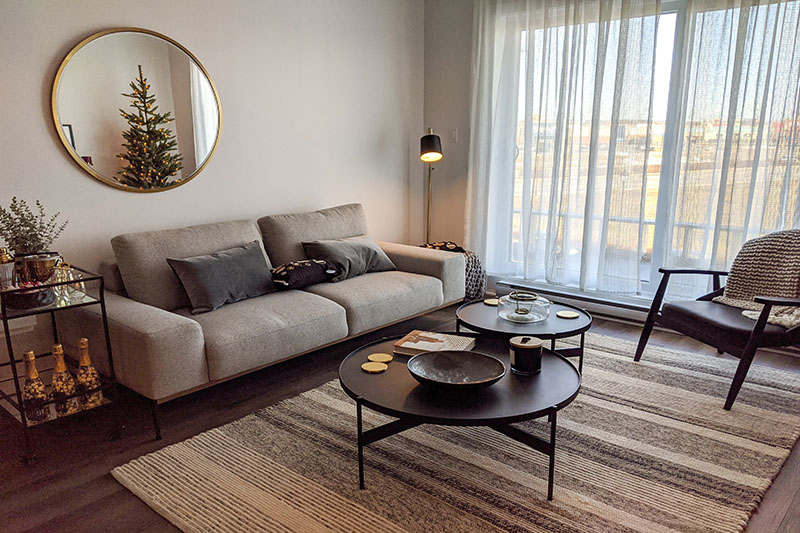 Before your home goes live on BC's MLS Real Estate System, it should be picture-perfect ready. Your realtor will hire a photographer to take professional pictures of your home and possibly record a virtual tour of your property. You will want your home to look its best.
Discover effective upgrades that have a significant impact in Loyal Homes article: Adding Value.
Your Best Listing Price
Setting your asking price is an important decision that should be educated and requires research. Working with your real estate agent to establish the best listing price for your home will increase your property's appeal and boost showing activity, providing an opportunity for a higher selling price.
Receiving multiple offers on your home with a solid offer to purchase can be influenced by your listing price. Learn more about pricing your home in this informative article: Pricing Your Home.
Your professional Real Estate Expert will prepare a Comparative Market Analysis (CMA) for your property. This CMA report will determine the best listing price for your home using recent comparable sales and real estate activity in your neighbourhood or community.
Selling your home can be emotional; however, avoid personal attachment when pricing your home. Buyers view your property and other comparable listings in your district or municipality and decide based on their needs. The price of your home should attract buyers by being competitive against other similar properties listed for sale.
Listing Your Home on British Columbia's Real Estate Market
Once you have reviewed your property's Comparative Market Analysis and established your best listing price, your BC Real Estate Expert will prepare a Multiple Listing Contract, Property Disclosure Statement and other necessary documents.
Any defects or property issues you are aware of must be disclosed to potential buyers in the Property Disclosure Statement. Your real estate agent will go through this document with you.
During your listing appointment, your Real Estate Expert will discuss:
Multiple Listing Contract, Property Disclosure Statement and Property Title.
Existing mortgage balance.
The date your property will go live on the MLS Real Estate System.
How you wish offers to be handled and presented.
Acceptable showing times or showing schedule.
Tenancy considerations or restrictions if you have an existing tenant.
Your desired completion dates.
Other details that could affect your listing or showing availability.
You may be asked to gather any property information you have, such as a Survey Certificate, renovation receipts, upgrades with dates, mortgage documents or other vital information you may have on your home.
What to Expect Once Your House is Listed
The moment your home is live on BC's real estate market, it will immediately populate for any potential buyers that are searching for your property's criteria (example, number of bedrooms, bathrooms, neighbourhood, asking price, etc.) Your real estate agent will handle all incoming showing requests and property inquiries and keep you informed.
The volume of showings will depend on the current BC real estate market and your property's details, such as location, listing price, floor plan, parking, in-suite laundry, strata requirements, strata fees and other buyer criteria.
Each BC city, town, and community offers unique benefits that may appeal to some buyers but not others. Your property's neighbourhood may influence the number of interested buyers you receive. For the duration of your listing, aim to keep your home show-ready. You may find several valuable tips in this article: Showing Your Home.
Presenting Offers to Purchase
At your listing appointment, you will have the option to request how you wish your real estate agent to handle incoming offers. BC's real estate market may play a role in this decision.
Holding off offers can be beneficial for the seller for a few reasons:
A showing schedule is set in advance before offers are due (for example, one to two weeks).
It creates a sense of urgency for potential buyers to write an offer.
Multiple competing offers may be possible, resulting in a higher sale price of your home.
In a buyer's market, or when the real estate market is slow, delaying offers may not be in your best interest. Your Real Estate Expert will help you develop the best solution for your property according to British Columbia's current real estate market and other considerations.
Accepting a Contract of Purchase and Sale
Regardless of how many offers come in, you will want to accept one suitable for you.
Each incoming Contract of Purchase and Sale will be thoroughly reviewed for contract terms and conditions. This is where the experience and skill of your BC Real Estate Expert is critical. Your realtor will guide you through the offer process and may, or may not, advise you to counteroffer with more favourable contract adjustments.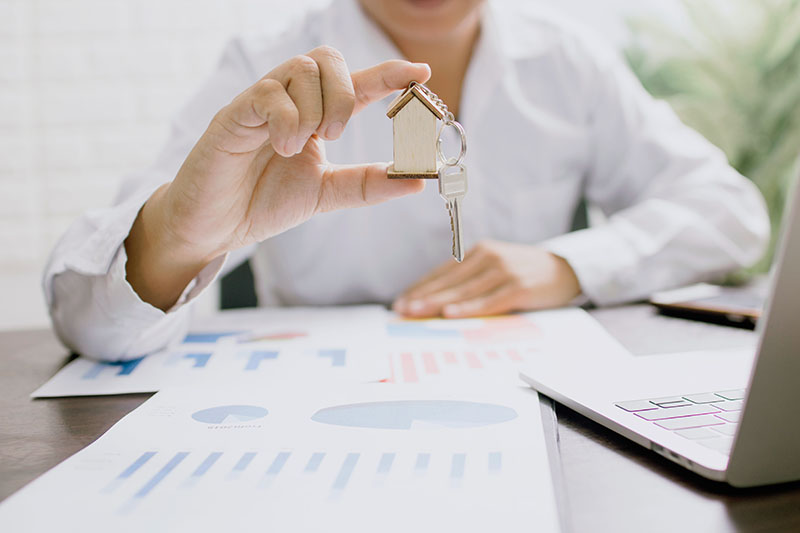 Should you wish to speak with your lawyer before an accepted offer becomes unconditional, you may want to insert a seller's legal advice condition into your Contract of Purchase and Sale.
Real Estate Legal Advice and Completion
Once you have an accepted Contract of Purchase and Sale on your home, all legal contracts will be sent to your lawyer. If you haven't already chosen a lawyer specializing in BC real estate, you will need to do so now.
Your lawyer will handle all necessary steps to transfer the property title into the buyer's name and take care of depositing funds into your account after completion. You may receive an additional payment from the buyer if you have pre-paid property taxes, utilities, strata fees or other home expenses. When you meet with your lawyer, they will discuss all legal fees and payments involved.
At the time of completion, legal fees, real estate commission and possible adjustments are due. You may have a mortgage penalty if paying your mortgage out early. If your property is tenanted, you may have adjustments to pay the buyer, such as a rental deposit or pre-paid rent.
Capital Gains is a Canadian tax implemented strictly on investment properties. Homeowners who live in their property will not be charged capital gains at the time of completion. The Government of Canada explains how capital gains work on their website: Principal Residence and Other Real Estate.
Selling your BC Home
Selling your British Columbia home can feel overwhelming as many steps are involved in the real estate listing process, from pre-listing to completion. Guidance from an experienced and knowledgeable Real Estate Expert is invaluable, potentially saving you time, stress and money. Working with a skilled real estate professional will ensure your selling experience is as smooth and enjoyable as possible.
The experts at Loyal Homes are here to get you started by offering a Free Market Analysis and are available to answer any questions or concerns you may have.
Ultimate Home Selling Checklist
Do you want access to our Ulitmate Home Selling Checklist? Click here to get a copy.