The Benefits of Mortgage Pre-Approval
Buying into British Columbia's real estate market involves several factors, and having your mortgage ready to go reduces numerous pressures allowing your home buying experience to be considerably more enjoyable. Mortgage security is a fundamental stage to buying a home in British Columbia that a BC Mortgage Specialist will help you accomplish.
Real estate financing can be tricky, and each bank, BC credit union or financial institution has different requirements and advantages. Establishing a pre-approved mortgage with your preferred financial institution before making an offer will ensure a smooth, timely and prosperous real estate transaction.
There are many financing variables to consider, and feeling comfortable with your mortgage terms in advance is a critical step when purchasing a house. Each unique property, such as bare land, strata, condo, house, duplex or single-family dwelling with existing additional accommodation, all factor into mortgage options and requirements.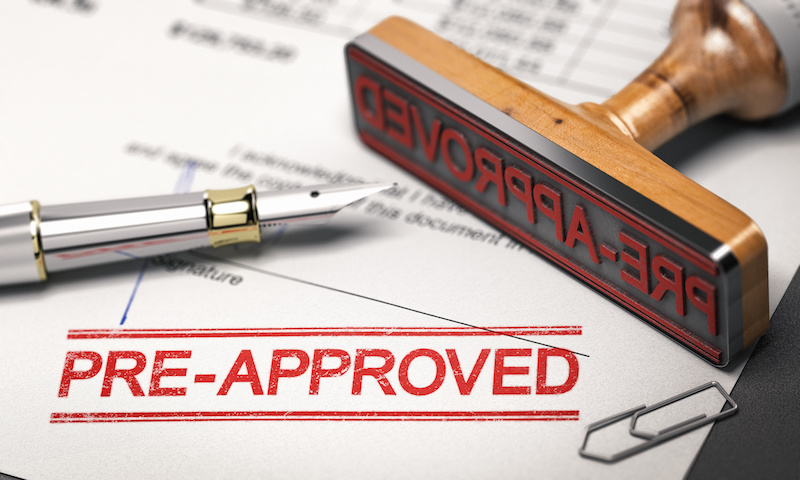 Along with qualifying for a mortgage, calculating future mortgage payments will help you understand your monthly investment when considering the purchase of a new home. Loyal Homes makes mortgage calculations easy with the Mortgage Calculator. This helpful tool will provide payment information when considering real estate listings for sale within your price range.
A few top benefits of securing a pre-approved mortgage when real estate shopping in BC:
Advantages of a Pre-Approved Mortgage
Save money and time
Your Mortgage Specialist has done the research to find you the lowest interest rates possible with the most attractive mortgage terms. Establishing your financial institution before you find your new home gives you the flexibility to review and consider all your mortgage options in a timely manner. You will be on solid financial ground when your mortgage is prioritized and ready to go.
Know your offer wiggle room and how much you can ultimately spend on your new house
This is an important first step when looking for houses listed for sale in the British Columbia real estate market. You know in advance what you qualify for. This enables you to narrow your listing search criteria to match your house-buying budget. Understanding what you can spend on your BC property will save you valuable time and energy.
Become an attractive home buyer
You found your BC dream home, and now it is time for your real estate agent to negotiate. Securing a mortgage will provide you with increased bargaining leverage to procure an accepted Contract of Purchase and Sale. A pre-approved mortgage gives you the option to waive financing conditions and possibly the need for an appraisal. Sellers are often wary of subject-to financing as this puts the seller at a higher risk of a collapsed contract due to insufficient mortgage funds. A pre-approval letter is a beneficial negotiating tool when competing against multiple buyer offers.
Avoid post-contract stress
A pre-approved mortgage avoids last-minute scrambling to secure financing after finding your perfect BC home and obtaining an accepted Contract of Purchase and Sale. Banks and other institutions often require more time to finalize mortgage details than the allotted contractual time given to the buyer. This stressful, time-sensitive scenario can be avoided with a pre-approved mortgage and having a Mortgage Specialist work on your behalf.
Reduce risks of losing the house you love
Finding just the right home in just the right community or neighbourhood takes time. There are many pros and cons of each property to consider. Uncertainty about your qualified mortgage approval amount puts you at a disadvantage when presenting an offer. Should you overbid on your dream home, there is a chance of losing the deal if your mortgage needs cannot be met. With a pre-approved mortgage, you know precisely where you financially stand and the maximum you can comfortably offer.
A successful and smooth real estate home buying experience has many stages, including:
Finding the best BC city, town, community or neighbourhood.
Choosing your house design or property type such as a condo, townhome, duplex or house.
Staying on top of the real estate market by receiving up-to-date active listings for sale on the MLS System.
Building your team of BC real estate and mortgage experts to ensure your home buying experience is as seamless and efficient as possible.
Securing a pre-approved mortgage.
Purchasing a home and acquiring a mortgage can be nerve-wracking and time-consuming. A professional and experienced Mortgage Specialist provides an invaluable service of finding the best mortgage interest rates, terms and financial institution that is right for you. Your Mortgage Specialist will put you on solid financial ground to begin the process of finding the home of your dreams.
Fill out the form below, and LoyalHomes.ca will get you in touch with a skilled Mortgage Specialist to assist in your home buying experience.