Making an Educated Offer
Buying a home is an exciting time. Feeling comfortable with your real estate offer is a critical piece of the home buyer's experience.
When you find your dream home, the offer to purchase becomes centre stage. Preparing yourself in advance will make the contract process less intimidating and give you a better chance of moving into the home that fits your lifestyle and real estate needs.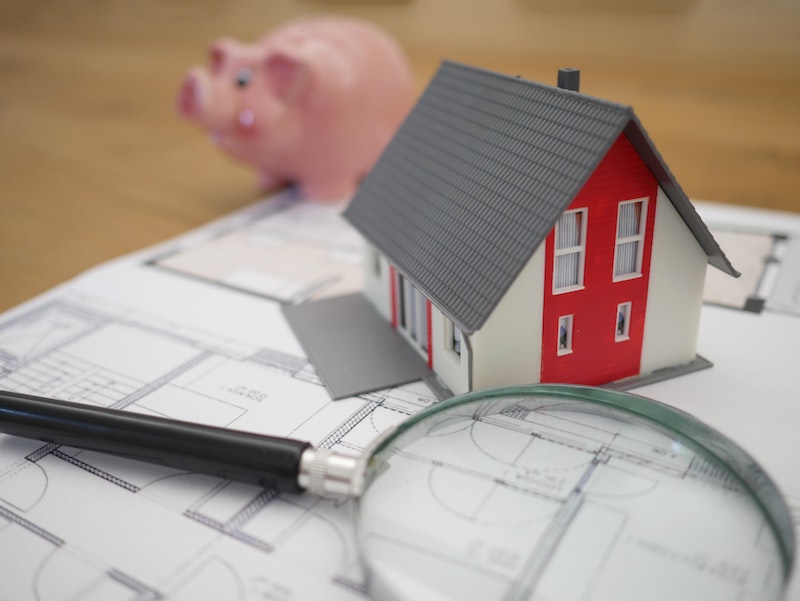 Presenting an educated offer will increase your chance of securing an accepted Contract of Purchase and Sale and make you feel good about it. A desirable offer for the sellers and yourself is key. If multiple offers are in play, yours needs to stand out to be chosen, and several factors will help you accomplish this.
How to Make Your Offer to Purchase Stand Out
Include your mortgage pre-approval letter with your offer. This shows you have financing in place and will strengthen your position.
Write a personalized letter to the seller. If you are competing against multiple offers, a thoughtful letter may increase the chance of your offer being accepted. Sellers often have a personal attachment to their home and want to know the new owner will enjoy it as much as they did. A letter gives the seller comfort that their home will be well-loved and taken care of.
Have a strong down payment. Your down-payment amount shows how serious you are about this purchase and won't simply walk away if you change your mind.
Make a compelling offer for the seller. Try to keep conditions to a minimum and avoid requesting unreasonable terms
Start negotiations with a solid purchase price. Low-ball offers are often rejected as the buyer comes across as 'fishing' or trying to find a good deal, appearing to take this house purchase too lightly.
Below is a simplified overview of the typical real estate offer procedure when buying a home to understand how the offer process works.
Real Estate House Buying Offer Process:
Hire an experienced and skilled BC Real Estate Specialist.
Educate yourself in advance, obtain all information on the property, and seek legal advice if you have questions.
Consider your down-payment amount, terms, conditions, possession dates, inclusions and other contract variables.
Your Real Estate Specialist will gather all necessary documents and, working with you, prepare a compelling offer that protects your interests yet appeals to the seller.
The seller may accept your offer, reject it or come back with a counteroffer.
A counteroffer needs to be reviewed by you and your Real Estate Specialist. Check for details such as terms or conditions that may have been changed or added.
You can accept their counteroffer or counter back.
An accepted offer is when the buyer and seller have accepted all the Contract of Purchase and Sale terms. It is not final until every condition has been satisfied. If the contract contains no subject-to-conditions, you have an unconditional or pending deal that will continue to completion/possession.
Your accepted offer now goes directly to your lawyer, who will draw up all necessary documents to transfer the Property Title into your name and assist with exchanging funds for you to become the new homeowner upon completion.
If you have conditions to be removed, these need to be taken care of before the dates specified in your contract. Your realtor will draw up an Amendment to Remove Subjects that requires your signature. Your down-payment is typically due when the contract becomes unconditional. This step satisfies all terms, and your contract will now proceed to its completion date.
There is much more to writing an educated offer than the contract itself. Advance preparation can protect you, help you secure an accepted offer on your ideal home and avoid buyer's remorse.
Build Your Team of Real Estate Professionals
Your first step is working with an educated and experienced real estate agent who is skilled in preparing and negotiating BC property contracts. A professional real estate expert will be available for home buying advice and can save you money, time and disappointment.
Your agent will help you find the right home for you and educate you in preparation to make a solid offer. There are many components to writing a good offer with your best interests in mind. An experienced realtor will have your back and provide invaluable insight to achieve a successful real estate transaction.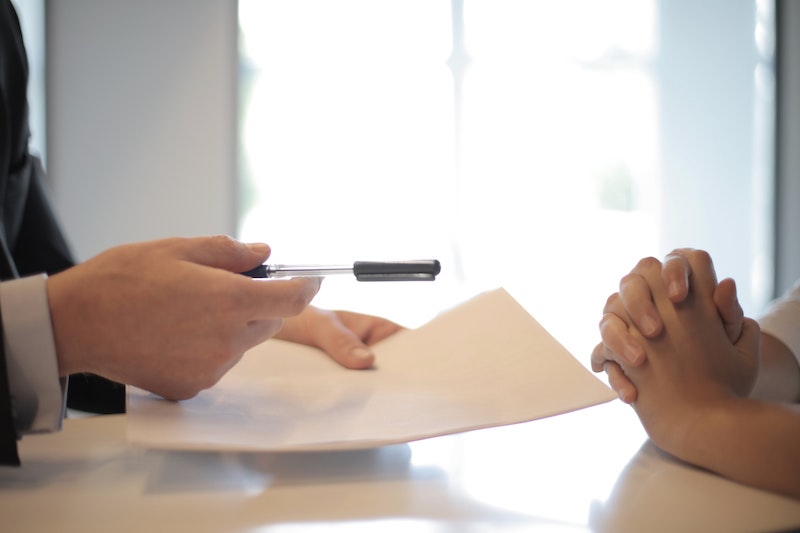 Working with a Mortgage Specialist and having a pre-approved mortgage ready to go at offer time is another important step in allowing you to make an educated and desirable offer. This critical measure can make or break your offer acceptance and the ability for it to become unconditional without fear of your offer falling apart.
LoyalHomes.ca outlines some helpful suggestions and the many benefits of a pre-approved mortgage in their article: The Benefits of Mortgage Pre-Approval.
Hire a lawyer or notary experienced in British Columbia Real Estate. Once you have established the BC community, you plan to move to research available lawyers. Taking care of this step before making an offer will make your home buying transaction less stressful and help time-sensitive legal issues move along smoothly.
Once you have chosen your lawyer, they will be available to call for any legal or contractual advice you may need before making an offer. This is important when making an educated offer and feeling comfortable with it.
British Columbia Real Estate Property Values
As you launch into the exciting phase of viewing available listings, you will become familiar with houses for sale in the real estate market. You will learn typical asking prices for homes in the community or neighbourhood you prefer during this stage. This will begin the process of making an educated offer.
What a property sells for is often not the seller's asking price. To understand fair market value and an acceptable offer amount, have your Real Estate Specialist set up a sold search in the MLS Real Estate System. This search should include all listings that have recently sold or are currently pending (unconditional) in your price range and desired neighbourhood.
You will see a pattern of the average sale price of homes in the community you want that matches your real estate property search criteria.
Unless you immediately know the first house on your list is the perfect home for you, viewing several properties in your chosen community will educate you on your options to buy within your price range. LoyalHomes.ca article on Buying a Home in British Columbia provides helpful real estate information before purchasing a home.
A good understanding of the current real estate market and listings available for sale will help you make an educated offer when you find your ideal home.
It Takes More Than Money to Buy a Home
The purchase price is only one piece of the Contract of Purchase and Sale. Conditions and terms are important and, when included correctly, will build a solid offer.
Ask your Real Estate Specialist for a copy of the Contract of Purchase and Sale to familiarize yourself with it before making an offer. If you are considering buying a condominium, townhouse or duplex, ask for a Contract of Purchase and Sale for Strata Properties.
A seller's market is not conducive to buyer's subject-to-conditions. Conditions are in place to protect the buyer and seller. Standard buyer conditions ensure financing, property inspection, legal advice, approving Property Title and Property Disclosure Statement, reviewing strata documents (if applicable), and municipal records are in order and acceptable.
The buyer needs to be protected in a seller's market, which can be done before making an offer. In a buyer's market, you will have more freedom to include a few conditions in your Contract of Purchase and Sale.
Before You Make an Offer - Steps to Protect Yourself:
Obtain mortgage pre-approval and have a down payment ready for your financial protection.
Pay for a pre-inspection before making an offer. This is especially important in older houses or properties with high-risk conditions. If you are looking at houses that may require an inspection, scout out licensed inspection companies and have one ready to go when the time comes.
Review strata documentation ahead of time. These documents are available for your real estate agent to go over with you and contain invaluable information regarding the strata building you may buy into.
Look into municipal records and permit history. Often your realtor can obtain this information which is usually available through the community's local municipality.
Property Title and Property Disclosure Statement are legal documents included with every property listed on the MLS Real Estate System. Your real estate agent will obtain these documents and go over them with you. Both documents become part of the Contract of Purchase and Sale to show that you have reviewed and approved them.
Talk to your lawyer. If you have any contract or legal questions, ask your lawyer for advice.
Contract of Purchase and Sale Terms and Conditions
Sometimes, the Seller may include a condition to seek out and be satisfied with their legal advice. Before accepting this condition, you may wish to discuss it with your lawyer or real estate expert.
Chattels to include in the house sale, completion, possession, adjustment dates, and other terms you would like fulfilled will become part of your Contract of Purchase and Sale.
For an appealing offer to the seller, consider their ideal completion date but also keep in mind what is best for you. Give yourself and your lawyer enough time to tidy up loose ends before your big move.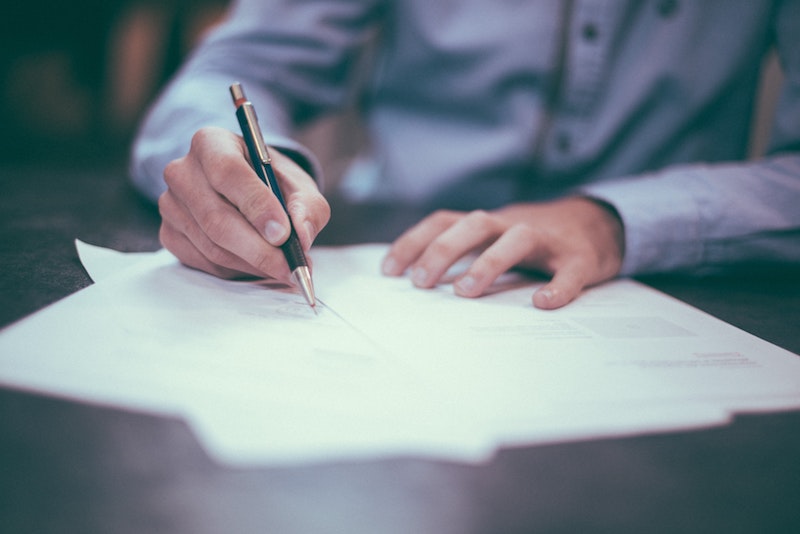 Make sure your completion date lands on a workday for the lawyers and financial institutions to transfer funds and obtain title registration. Arrange for the possession day to fall one day or more after completion. Sometimes funds are not transferred until late on completion day, making it challenging for the sellers to adhere to possession time if it lands on the same day.
If you include conditions into your real estate contract, these dates should allow enough time to have your inspection performed and your bank to gather the information it needs. When you cannot remove a subject and need more time, the contract becomes 'Null and Void' if the seller chooses not to extend the necessary time for you to remove conditions. This scenario puts you at risk of losing your property. It is best to allow enough time when preparing your offer to avoid this situation. However, too much time may scare off the sellers, so enter only the time you need.
When viewing the home, look at fixtures, appliances, or other items that appear to 'belong' to the house but can easily be removed. If you are unsure, a second showing may be helpful. It is important to include all chattels or fixtures you wish to remain on the property in your Contract of Purchase and Sale.
Each item you want to remain in your new home needs to be clearly stated in the contract. Failure to do so could result in pricey big-ticket items such as the brand-new washer and dryer, crystal chandelier or large wall-mounted ornate mirror being replaced with original models or fixtures.
The Property Disclosure Statement is a document the sellers are legally obligated to disclose any property issues they are aware of. If problems with the home cause you to question the seller's asking price, your offer can address this.
Costly repairs to the home may be included as a term in your contract. For example, if the deck is unsafe and rotten, you could ask that it be repaired before property completion or reduce the purchase price for you to handle this repair.
Feel Good About the Offer You Make
Questioning your contract acceptance amount, terms and conditions are normal but can dramatically be reduced with preparation, understanding and help from your real estate experts.
Loyal Homes can connect you with an experienced professional Real Estate Specialist skilled in writing and negotiating British Columbia real estate contracts, ensuring your home buying and offer experience is successful, smooth and enjoyable.