First Time Home Buyers in BC
British Columbia Real Estate is considered one of the best investments one can make. Congratulations on this rewarding and wonderful home-buying adventure!
Buying your first home is an exciting transition from the rental world into owning your very own piece of real estate.
Owning a home offers many securities and comforts. Rental fears of your home being sold or receiving a dreaded eviction notice at the end of your lease agreement are gone. Rental increases are history; moving from home to home due to housing issues is not in your future. Signing tenancy lease agreements that lock you down are no longer. You will never have to find another rental that accepts your big fur baby.
You are now entering the homeowner domain that offers housing security. You can live in the house, duplex, townhouse or condo of your choosing as long, or little, as you wish. One of the many perks of owning your home is you don't need permission to paint, decorate, create a beautiful yard or make your new home into one you love.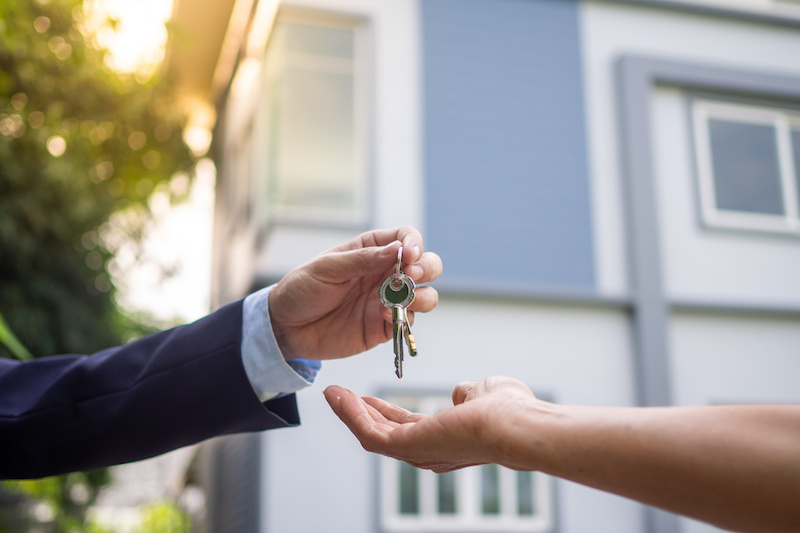 A good understanding of everything involved in purchasing your first home will prepare you before finding your perfect BC property available for sale. Loyal Homes BC Real Estate Specialists offer years of experience to help you through this exciting transition into becoming a new homeowner.
The following house buying tips may help avoid common first-time home buying mistakes and outline a few critical steps for your valuable real estate investment.
Before You Invest in Your BC Home
As a homeowner, you are responsible for the upkeep and maintenance of your new home. This is an important consideration to factor into your purchase. Putting aside a contingency fund for unexpected or ongoing repairs will reduce the financial stress of owning a property.
When calculating what you can afford to pay for your real estate investment, set aside an amount for future household repairs and maintenance. Every home needs a little TLC at some point, and when this time comes, you will be prepared to take care of your investment.
Calculate Your Down-Payment to Buy Your New Home
To calculate what you need for a down payment, visit the Government of Canada's down-payment requirements. The minimum required down-payment is 5%; however, this depends on your real estate purchase price. The more you put down, the lower your mortgage payments will be.
Just because the minimum requirement for a down-payment is 5% of the property purchase price does not mean this is best. If you are under 20% for a down payment, the government of Canada mandates the purchase of default insurance through CMHC.
Default insurance is in place to protect your lending institution if you are unable to continue making your mortgage payments. The cost of default insurance is 2.8% to 4% of the total amount of your mortgage. If you can afford to pay a 20% down payment, a quick calculation and advice from your Mortgage Specialist will determine if it's worth it.
Family is one of the primary resources for many first-time home buyers' down payments. Don't be afraid to ask your parents or other family members who can financially assist. This is your lifetime investment, and family is often a great option.
Grants and Programs for First Time Home Buyers in BC
British Columbia and the Government of Canada offer several perks for first-time home buyers. These financial assistance programs are designed to make your first real estate purchase financially less stressful or perhaps possible.
The Government of Canada has implemented the Home Buyers' Plan to help first-time buyers develop enough money for their down-payment. An increased down-payment will reduce monthly mortgage costs that help long-term household and property finances.
The Home Buyers' Plan works by offering first-time homebuyers in British Columbia the option to borrow from their RRSP savings to use toward a down payment. Each new homeowner can borrow up to $35,000 tax-free from their RRSP. To remain tax-free, the borrowed RRSP amount needs to be paid back within 15 years from the time of purchase. If this amount is not paid back in the allotted 15-year time frame, the government will tax the borrowed amount as income. Payments to pay back RRSP funds begin two years after the RRSP money has been withdrawn.
Another program to increase first-time home buyers' down-payment and reduce their mortgage is offered through Canada Mortgage and Housing Corporation. CMHC's First Time Home Buyer Incentive is a shared equity mortgage between the first-time homebuyer and CMHC. The value of your new home will determine the amount given. 5-10% of the home value is provided to first-time buyers resulting in reduced monthly mortgage payments at the time of purchase.
The First Time Home Buyer Incentive is a shared equity mortgage without monthly payments. This CMHC program provides an option for first-time buyers to borrow money towards a down payment that is otherwise not typically allowed.
Payment to settle CMHC's shared equity mortgage occurs when the house sells or after 25 years, whichever comes first. The amount owing will be 5% or 10% of what your future home sells for, or 5-10% of the property value at the 25-year mark. If you borrowed 5%, 5% would be due; if you borrowed 10%, 10% would be due.
Legal fees at the time of closing will be higher when using CHMC's First Time Home Buyer Incentive, as your lawyer is processing two mortgages instead of one. However, this incentive may be very beneficial if it can lower your mortgage rate and monthly payments allowing you to purchase a home in BC.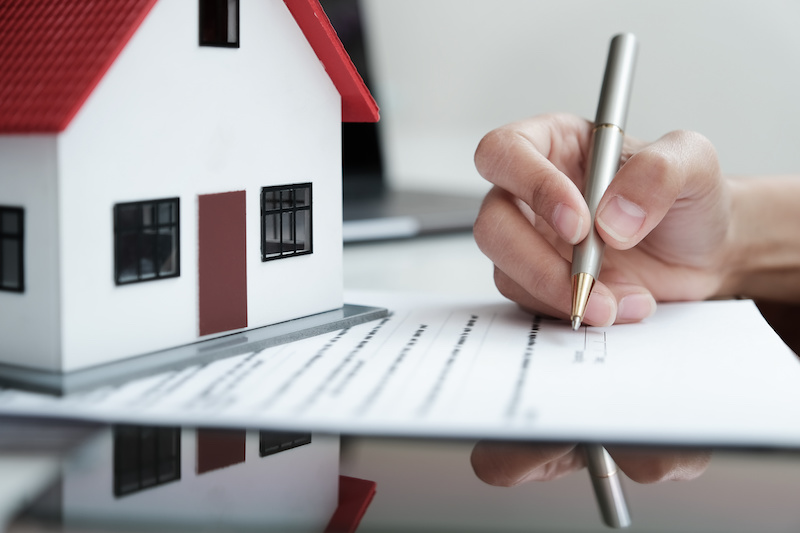 To help reduce closing costs for first-time home buyers, the Province of British Columbia has a First Time Home Buyers' Program. This program allows first-time home buyers in BC to reduce or eliminate their property transfer tax at the time of purchase. The amount of property transfer tax required to pay will be determined by your eligibility, the value of your new home and when the property was registered. Visit the Province of BC's Website for requirements, eligibility and additional information.
British Columbia offers tax benefits to every homeowner when you live in the home as your principal residence. A Home Owner Grant through the Province of BC will reduce your property tax levy due every year. Most homeowners qualify for the regular grant, but there are additional grant options should you qualify.
4 Tips to Prepare for BC's Real Estate Market
Home buying can be very exciting, and purchasing your first real estate property in British Columbia is a significant milestone. When your real estate needs are in order, the process of finding your dream home and moving in will be far more enjoyable.
1. The best way to kick-start buying your first home is to secure a pre-approved mortgage. This initial step will relieve financial pressure and give you the necessary foundation to begin your real estate house-hunting search. There are many benefits to mortgage pre-approval. Loyal Homes provides more information here: British Columbia Mortgage Pre-Approval.
2. Understand your family needs, plans and desired lifestyle before real estate shopping for your new home. If you need room for your family to grow, this will be an important consideration when deciding on the size of your new house, the number of bedrooms and house layout.
The house floor plan and layout will determine if you can increase square footage with an addition. Perhaps a rancher with ground floor access is a better choice for you than a two-storey or split-level home—zoning factors into the ability to build a Carriage House or Garden Suite. Yard size and safety may be necessary. Buying into a strata with an age restriction of 19+ won't suit if you think a baby may one day arrive.
Many variables factor into buying BC real estate and meeting your home, family, and lifestyle needs. Loyal Homes provides helpful advice with the following article Buying a Home in British Columbia.
3. Once you have chosen the city, town, or municipality in British Columbia you wish to live; the next step is to research the best community or neighbourhood for you. Researching your future neighbourhood and community is crucial if you plan on children or desire this property to be your forever home.
Look for available daycares, schools, parks, recreation centres, neighbourhood safety, shopping proximity or other lifestyle factors important to you. Explore British Columbia communities on Loyal Homes BC Community Page for additional neighbourhood and community research.
4. Set aside money for closing costs, legal fees and home repairs. Budget before you place an offer on your dream home. Taking care of your financial needs ahead of your real estate investment will reduce the financial stress of your first home buying transaction. To understand closing costs and how to calculate them, see this article on What Are Closing Costs in BC?
5 Real Estate Shopping Tips and First Time Home Buying Mistakes to Avoid
1. Finally, you are ready to view promising homes from your listings search. When you book showing appointments with your realtor, consider your availability. The ability to pay attention to each property's details, potential, and possible pitfalls is essential for any real estate investment.
Arrange for childcare if necessary or trade-off viewings with your spouse for a clear perspective on the listing. This could mean one stays in the car while the other views the property, then switch. If you are meeting with your real estate agent directly after work and may be hungry, make sure to have a snack so you can focus and ask necessary questions without rushing through your house showing.
2. Curb appeal and modern staging can be the main attractions when you pull up to the front door of your future home. Keep in mind these are simply first impressions. Visualize each potential home with your furniture and décor. Look closely for red flags, quality of workmanship, required updating, possible repairs or poor construction.
The year the property was built may determine the quality of wiring, pipes, exterior drainage, window panels, asbestos, or other age-related issues. A record of significant updates should be available through a permit history search through the local municipality.
3. Pay for an inspection. If you are in a seller's market, book a pre-inspection before making an offer. This will eliminate the need to perform an inspection as a condition in your Contract of Purchase and Sale and protect you with crucial information about the home.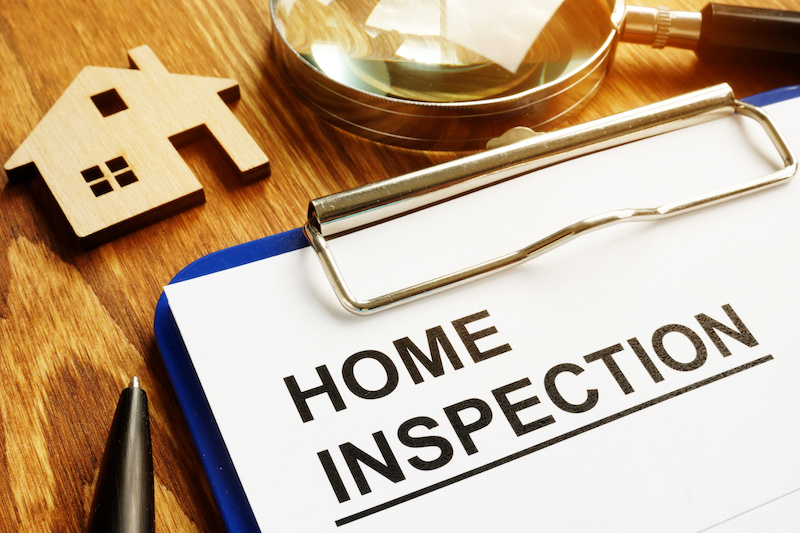 Inspections are invaluable to catch construction issues that are not easily seen, potentially saving you thousands of dollars down the road. This is your real estate investment so make sure you feel comfortable making an offer on the house you want.
4. Educate yourself on the current real estate market. This is your once-in-a-lifetime first time buying a home experience, so make it positive with no regrets. Ask your LoyalHomes.ca Real Estate Specialist to arrange an MLS search of homes that have recently sold and are unconditional (pending) in your desired neighbourhood with your criteria. This will give you an educated idea of what you should offer when you find a home you love in your perfect neighbourhood.
5. When it comes time to make an offer on your first home, there are a few contractual points that may be open for negotiation. If you are hesitating due to obvious repairs, the seller will be familiar with these and possibly open to having them fixed before completion. Closing dates, fixtures, included appliances, or other contractual details can often be negotiated.
Buying your first home is a beautiful, exciting, stressful and busy time. Your first real estate purchase will be one you always remember.
Loyal Homes experienced Real Estate, and Mortgage Specialists are happy to assist you through the many stages of this important BC real estate investment. We strive to make your first home buying experience as enjoyable, smooth and stress-free as possible.