Factors to Consider When Moving to a New City
Moving to a new city is both exciting and overwhelming, and many factors contribute to a successful move.
Settling into a new city requires several considerations that an intercity move may not. Planning in advance can save you time, money and unnecessary stress.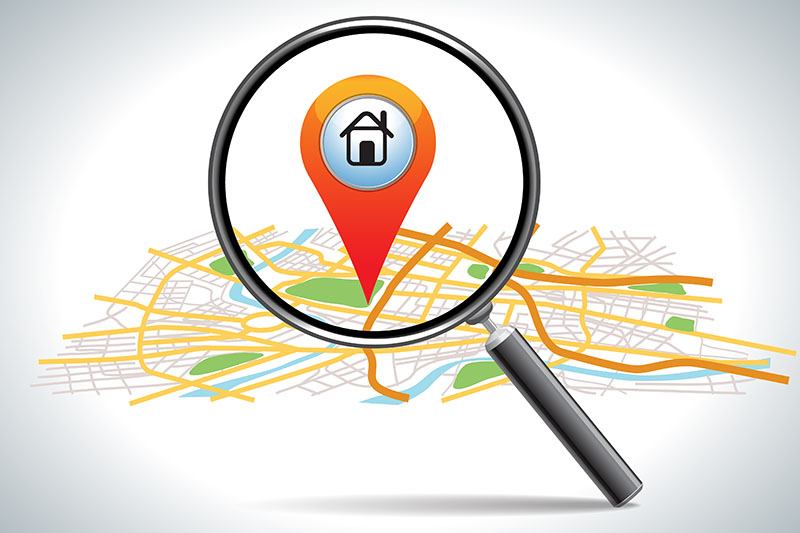 Maybe you know exactly where your next move will be or are simply considering it. Perhaps you are looking at a few cities but have not decided on one yet. Looking into your potential or chosen new city can be beneficial in many ways.
Research Your New City
Understanding more about your new city can be invaluable. Each city has its own economics, culture and heart. You could be at a disadvantage when unfamiliar with its demographics, resources, cost of living, real estate prices, employment opportunities, or health care. To avoid any big or unpleasant surprises, do a little research first.
1. Cost of Living
It is easy to assume prices for gas, bread, or take-out will be similar to where you live now, but often this is not the case. Everyday costs become monthly costs that can make or break your finances. Learning about the cost of living in your new city can be extremely helpful
2. Real Estate Prices
Before accepting that new job or jumping into a big move, look at real estate prices in your new city. The cost of real estate can fluctuate dramatically from city to city and province to province. Real estate values directly affect the rental market, so if you plan to rent before you buy, both scenarios are affected.
3. Employment Opportunities
When your move doesn't involve pre-arranged employment for yourself or your family, research employment rates and job opportunities in your new city.
Statistics Canada narrows down employment rates by province with your personalized criteria. The Province of British Columbia outlines employment rates for various regions that highlight the main cities in BC. Your new city will have online information that can help you learn about its employment rates and specific job opportunities.
4. Local Weather
Research the weather and climate of your new city. How many days of sun, cloud, rain or snow does it usually get? Are the seasons relatively moderate, or do the temperatures dramatically fluctuate during summer and winter?
If you struggle with seasonal affective disorder (SAD) or other health issues affected by dampness, heat or cold, it will be important to move to an area that is best suited for your physical and mental state.
5. Is This New City a Good Fit?
Every city has its own energy and vibe that you may be drawn to or not. When possible, visit your new city to learn more. See if you like how it feels, what the culture and lifestyle is like and if you relate to the locals there.
Think of your lifestyle, personality and activities you enjoy when visiting a city you imagine moving to. Does this city have the opportunity for outdoor recreation and adventures you love? Are there plenty of green spaces? Is there an active creative, entertainment or social life? Does the city suit your disposition by being large, small, busy or quiet? Does it offer everything you and your family need?
If conveniences within walking distance are important, discover the walkability of your new city through WalkScore.com.
Once you have chosen your city, there are a few things you can prepare yourself for to make for a smoother transition.
Choose Your Neighbourhood
Visit each neighbourhood and community to discover your favourite areas. Look into the local schools, daycares, recreation centres, parks, transit, parking options and other important information for yourself and your family.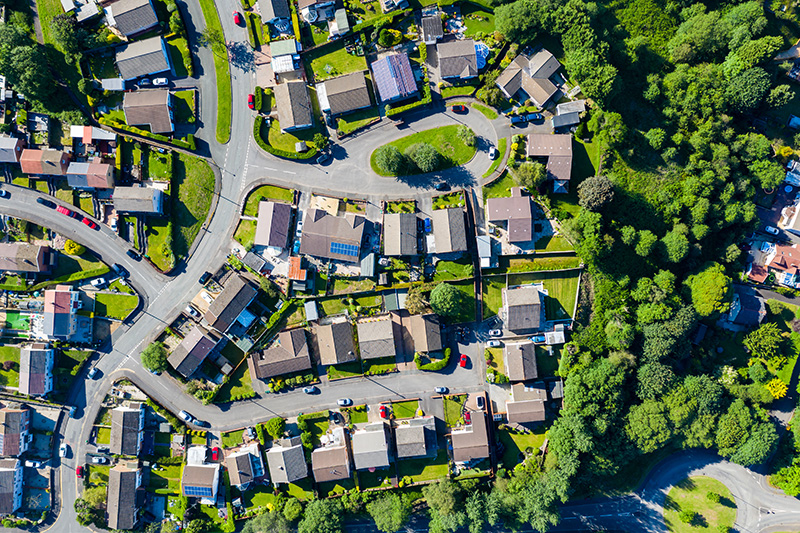 Find neighbourhoods that meet your preferences, such as amenities within walking or biking distance or nearby cafes, dining, shopping, entertainment and grocery stores. Research safety and crime rates for each community of interest. If you wish for a short commute, check your new job's driving or transit distance and commute time.
Choose Your New Home
Once you have established your favourite neighbourhoods, begin looking at real estate in your housing budget. Have your real estate expert set up a personalized home search to find available listings that meet your specific criteria.
Before you begin looking, know what you can afford to pay for your new home, how many bedrooms and bathrooms you need, the house design or styles you want, such as rancher, two-storey or split-level, the minimum amount of square footage necessary, possible neighbourhoods you can see yourself living in and other essential criteria.
When buying a condominium or townhome strata property, there are other options to consider, such as in-suite laundry, parking, pet allowances, amenities, storage, strata fees and more.
Arranging mortgage pre-approval in advance will let you know exactly how much mortgage you can afford, as well as other important steps to help prepare you for buying a house in British Columbia.
List Your Property for Sale
If you currently own real estate, you may need to sell your home in order to buy. In this scenario, you will need to decide your next steps. Should you purchase your new home first, or is it better to establish the sale of your current property before making an offer? Speak with a knowledgeable real estate expert to determine your best course of action. You can also refer to our blog Should I Sell Before I Buy, or Buy Before I Sell- Ask a Pro.
Budget, Downsize & Hire a Moving Company
Moving across the country or to a new city can be expensive, and a pre-determined moving budget can help reduce financial pressures and stress. Look at all costs involved and set aside enough funds to get you started in your new home.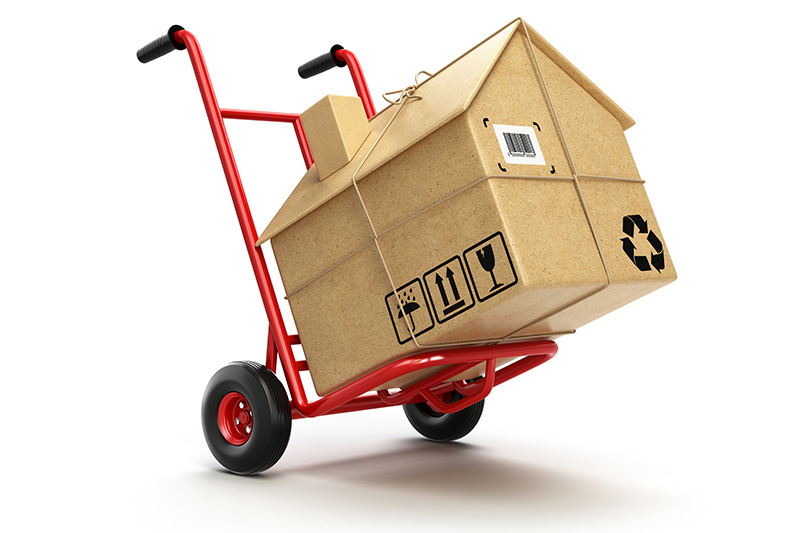 Eliminate as many belongings and large furniture as possible. Reducing the volume of your move can save on time and moving costs.
Hire a professional moving company in advance. Arranging for your move ahead of time will ensure your moving dates work for everyone involved, including the movers.
Moving Your Family
When you have a partner and children to consider, moving to a new city involves your family's ability to settle in nicely. Consider their activities, sports, education, childcare, job opportunities and other interests.
Before moving to your new city, arrange what you can in advance for a smooth transition. Enroll your kids in their new school, daycare or favourite sport. Line up a job through personal connections, networking or other avenues.
If you or your family rely on transit, look at your new neighbourhood's schedules, routes and availability. When you have more than one car, make sure parking won't be an issue and arrange for additional parking in advance if necessary.
Arrange for Health Care
Health care is another important consideration for you and your family. Finding a doctor in advance can save future time and stress.
The Province of British Columbia offers a provincial service through BCHealthLink.ca to help residents find local health care for major cities in BC. Doctor, dentist or other medical referrals could also be possible from family or friends.
Once your new health practitioners have been established, have your current doctor, dentist, etc., send your health records to the new clinic.
Set-Up & Remove Residential Services
Before your move, ensure hydro, gas, internet and other services are turned off the day after your move and turned on for your new residence the day of your move. If you have any other monthly services or rentals such as an alarm system, cable or other convenience for your property, notify the rental company in advance of your move.
If you pay monthly strata or pad rental fees for a condo, townhouse or mobile home, inform your property management company of your move to avoid future payments.
Update your banking information or credit card and cancel any upcoming automatic payments on your residence.
Look Into Your Municipality
Every municipality has specific information for its communities available on their municipal website. Recycle, garbage and yard waste pick-up schedules for each neighbourhood are obtainable through your local city. Municipal websites often contain information for upcoming events, important community announcements, bike paths, parks, community centres, libraries and other local or nearby resources.
Be a Tourist in Your New Town
Visit the local tourist centre in person or online to explore your new city. The wealth of information available for tourists is a wonderful opportunity for residents to learn more about their city. Partake in a few activities of interest or simply discover your options.
Update Your Address
Register your new address with your current local post office to avoid losing important mail.
Once you have moved, visit your local motor vehicle branch to update your driver's licence.
Have your insurance companies change your address on any car, house or other policies.
Update your address with your bank, credit cards, BC Services Card, subscriptions or other
CMHC has a handy checklist on who to notify when moving for easy reference.
Moving to a new community can be time-consuming and stressful, especially when uprooting a family and moving to a new city. Research your new city and the communities you like and do as much as you can in advance to help your move go smoothly.
When buying and selling property, have your real estate professionals ready. Establishing your realtor, mortgage broker, and lawyer in advance will ensure their availability when the time comes to make a move and will help reduce many potential moving stressors.
The experienced team of Real Estate Experts at LoyalHomes.ca is available to answer any real estate questions you may have. Our goal is to help your move into your new home be as positive, seamless and enjoyable as possible.