Why You'll Love Living in Port Alberni
Posted by Chris Fenton on Saturday, November 28, 2020 at 5:30 PM
By Chris Fenton / November 28, 2020
Comment
Do You Belong in Port Alberni?
Living in Port Alberni is not for everyone. But, if you're the type of person who belongs here, you'll never find a place on the planet you'd rather live.
How do I know? Well, because I belong here. My name is Chris and I was born and raised in Port Alberni. Now I know what you're thinking, "he's biased", and that's true, I am. But, like many BC boys raised in a small town, I wanted nothing more than to leave home when I became an adult. I moved to Victoria almost right out of high school to pursue a degree and to start a life. I earned the degree, travelled all over the world, and met the girl of my dreams. Guess what? Once we had some life experience, we realized that Port Alberni was the place we wanted to live and raise our kids. Why? Because we belong here.
Living in Port Alberni is not for everyone. If you want to live immersed in high culture, it's probably not for you. If you enjoy commuting to work while soaking in the view of high-rise buildings, it's probably not for you. If you're a foodie and want to try a new restaurant every day of the week, you'll probably be more at home in Vancouver or Victoria. But, if you want to live the pure Vancouver Island lifestyle, you probably belong here!
Central Location
I mentioned that I have a passion for travel – experiencing new cultures and new landscapes. In my life, I've been fortunate to travel all over the world. The only thing I love more than travelling, is landing back on Vancouver Island. Vancouver Islanders are blessed to live in the most naturally stunning place on this planet. We have the ocean, pristine lakes and rivers, mountains, and temperate rain forests all right here on "the island".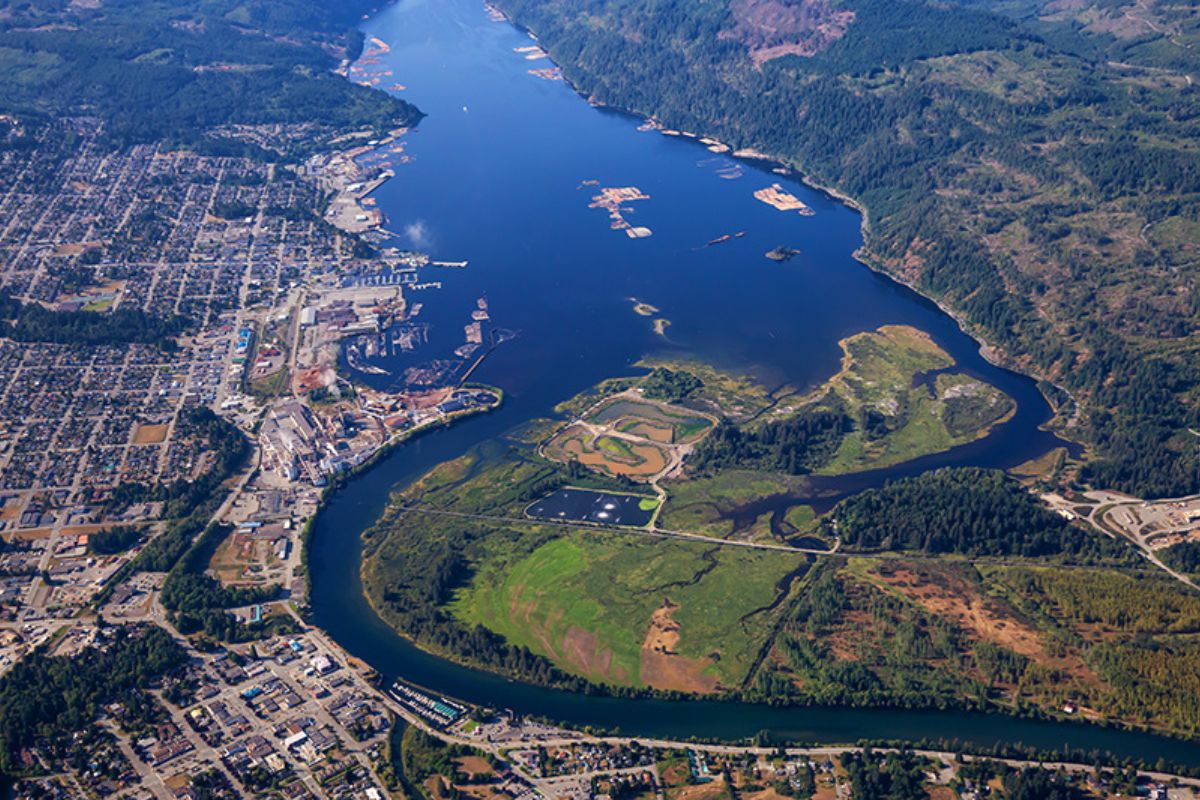 The beautiful thing about living in Port Alberni, is that the Alberni Valley is a microcosm of Vancouver Island. Those lakes, rivers, mountains, forests and ocean can all be found right here in our valley. But that's not the best part of living in Port Alberni. The best part is the location. Port Alberni is often called the "Gateway to the Pacific Rim" and it's an apt title. A scenic one-and-a-half-hour drive west brings you to the seaside communities of Ucluelet and Tofino and the world-famous Long Beach in Pacific Rim National Park. A half hour drive east and you'll be enjoying the sheltered sandy beaches of Parksville. The international airport in Comox is a one-and-a-quarter-hour drive north, while the BC Ferry Terminal and Vancouver Island's shopping hub of Nanaimo is a one-hour drive south. Finally, the capital city of British Columbia, Victoria, is only a two-and-a-half-hour drive south. You see, Port Alberni truly is the very "Heart of Vancouver Island."
Cost of Living
One of the reasons people love living in Port Alberni is the affordable cost of living. According to the Vancouver Island Real Estate Board, Port Alberni has by far the most affordable real estate of any of the major communities on Vancouver Island.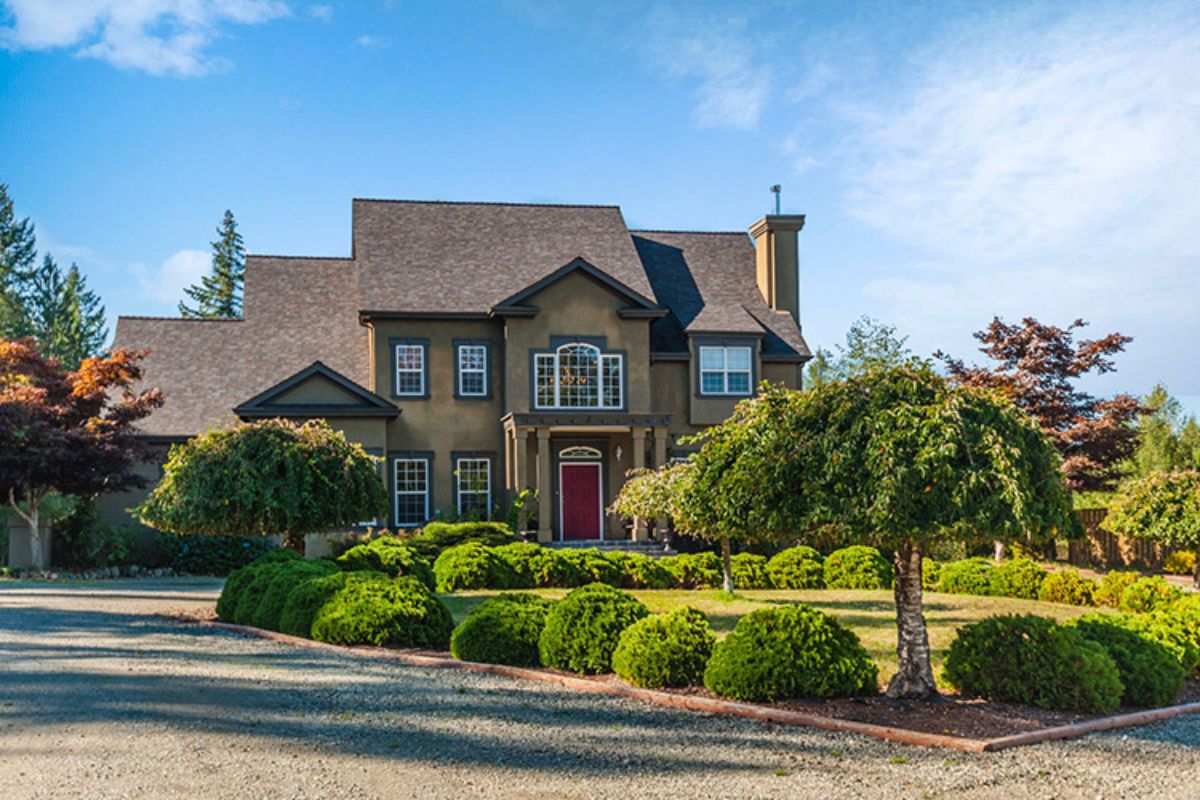 The equation is simple for those who choose to move to Port Alberni: sell your exiting house, buy a nicer home on a bigger lot in Port Alberni for a lot less money, and use the rest of your equity to enjoy, well, living!
It's not just the low real estate costs either. In Port Alberni you'll likely pay less in gas and taxes and you'll never pay for parking again!
Vancouver Island Lifestyle
Living in Port Alberni means a low cost of living, freeing up money to enjoy life. The central location on Vancouver Island makes it a perfect home base to enjoy that famous Vancouver Island lifestyle. The next question is, "what exactly is the Vancouver Island lifestyle?"
Recreation
The Vancouver Island lifestyle revolves around recreation - especially outdoor recreation. If you're into hiking there is absolutely no better place to live on Vancouver Island. The entire Alberni Valley is covered in trail networks - literally hundreds of them. The most popular trails are: the Alberni Inlet Trail; the Log Train Trail; the Stamp Long River Trail; and the Roger Creek Trail network.
There is plenty to do in Port Alberni aside from hiking. On any given weekend there will be people all over the valley riding bikes, riding ATVs, horseback riding, kayaking, canoeing, boating, kite surfing, rock climbing, rappelling, caving, scuba diving, and geo caching.
If you're into golfing, you'll really love Port Alberni's central location on Vancovuer Island. However, with two golf courses right here in the Alberni Valley, you won't need to leave to get our on the fairway. The Alberni Golf Club is a stunning tradition par 70 course at the base of the Beaufort Mountain range. Meanwhile Hollies Executive Golf Course is a 9 hole golf course.
Port Alberni is known as the Salmon Capital of the World and for good reason. The Alberni Inlet, and adjoining Barkley Sound, offer some of the best Sockeye, Chinook and Coho fishing on the planet. You can launch or moor your boat at one of the local marinas or hire a local fishing charter. If you're like me, and you prefer freshwater fishing, the Alberni Valley has you covered. In 2010 Port Alberni was selected by the World Fishing Network as the Ultimate Fishing Town in Canada. The Alberni Valley has amazing freshwater fishing in both rivers, and a multitude of lakes big and small.
Well the Alberni Valley is famous for its outdoor recreation, it's indoor facilities are world class. Some of the communities facilities include: the Alberni Valley Multiplex (home of the Alberni Valley Bulldogs) which enjoys two regulation NHL-sized rinks; a 650-seat track and field stadium; a lighted baseball diamond and 20 other ball diamonds; six sand-based turf fields for soccer, rugby and field hockey; an all-weather field and clubhouse; two equestrian show rings and 64-stall horse barn; the 14,000 square-foot Glenwood Centre, for indoor rock climbing, rollerblading, and more; the new Alberni Athletic Hall; 10 tennis courts, including five lighted tennis courts; shooting ranges; and the Echo Aquatic and Fitness Centre.
Entertainment
In the Alberni Valley we work hard, and we play hard. You can catch an evening movie at Paramount Theatre or a play at the Capitol Theatre. Or take a stroll through Port Alberni's Uptown district and down to the stunning waterfront Harbour Quay, to check out the many shops, galleries, cafes, and restaurants.
One of the Alberni Valley's most famous attractions is the McLean Mill Historic Park. This former sawmill and logging operation was designated a national historic site of Canada in 1989 to commemorate its collection of extant resources related to logging, sawmilling, transportation and labour, and, its close association to significant aspects of the forest industry.
Over the summer time you'll want to be sure to check out the Port Alberni Salmon Festival. In the autumn, the town all shows up for the Alberni District Fall Fair.
If you love to go out with friend and family to share a meal, you won't find any shortage of restaurants in Port Alberni. One of Vancouver Island's most unique dining experience is the Swept Away Inn at the Harbour Quay. At the Swept Away Inn you'll enjoy authentic Moroccan food on a restore 100' tug boat the MV Songhee.
Recently, Port Alberni has enjoyed the emergence of some award winning micro breweries, including Twin City Brewing in North Alberni, and Dog Mountain Brewing in South Alberni.
Healthcare
For a community of approximately 25,000 people, Port Alberni has incredible health care facilities. For anybody contemplating moving to Vancouver Island, and especially retires, this is often one of the major reasons they choose to live in Port Alberni. Available healthcare services include: acute care facilities; home care; several residential health care facilities; environmental and public health; and mental health and addictions.
Port Alberni also offers an array of heath care professionals - as well as alternative healthcare choices - such as General Practitioners, Dentists, Orthodontists, Optometrists, and Chiropractors. In 2001 the modern West Coast General Hospital was built to service the Alberni Valley and west coast of Vancouver Island.
Education
If you have loved ones planning on living in Port Alberni that are of school age, you'll be happy with the school system. Port Alberni belongs in School District 70 Pacific Rim. The crown jewel of the school district is the Alberni District Secondary School. The state-of-the-art high school enjoyed its grand opening in 2012.
There are six elementary schools in Port Alberni: AW Neill Elementary; John Howitt Elementary School; Wood Elementary School; Maquinna Elementary School; Ecole EJ Dunn Elementary School; and Alberni Elementary School which includes a French emersion program. The Alberni Valley also has three private schools serving the area.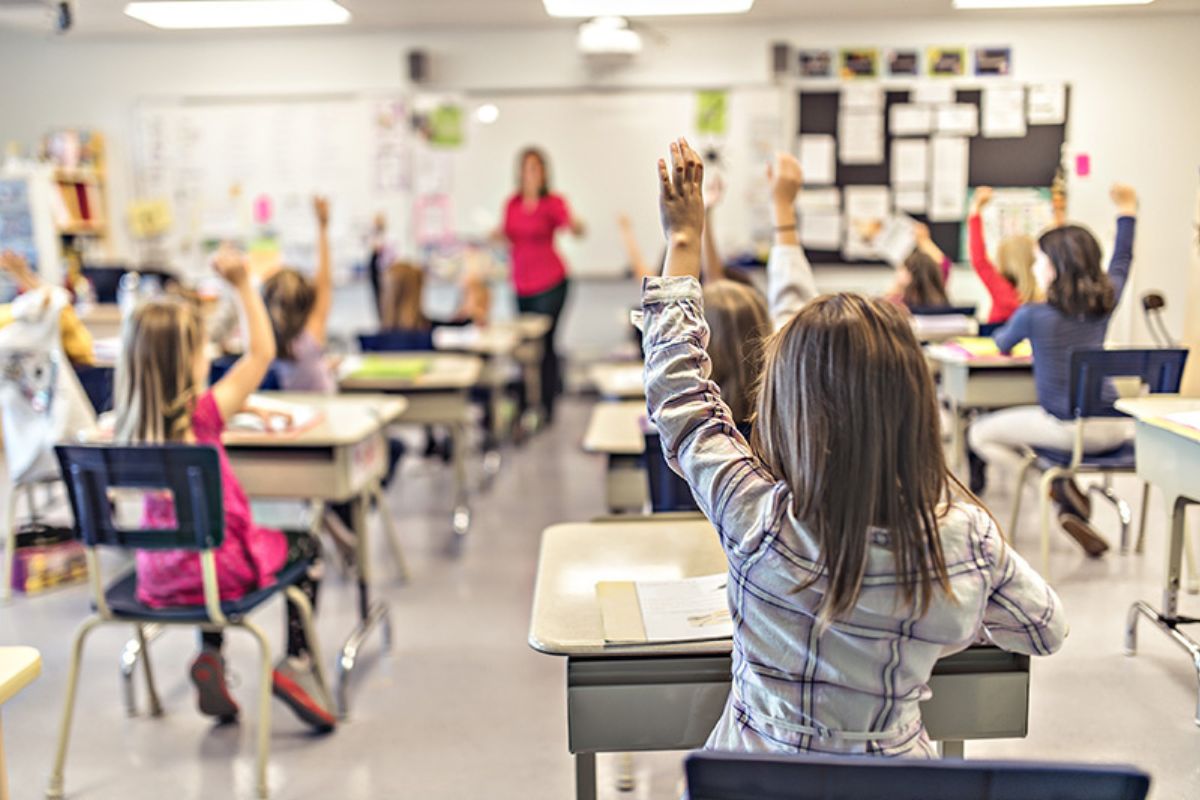 In regards to post secondary: North Island College has a beautiful campus in the College View Estates neighbourhood of Port Alberni. Meanwhile Vancouver Island University is an hour drive away in the city of Nanaimo, will the University of Victoria is a three hour drive away.
Crime
No article about living in Port Alberni would be complete without a discussion about crime. Like many communities in Canada, there is no question that Port Alberni has a crime issue. Both property crime and violent crime are issues in the valley.
While, I am not an expert on he topic of crime, I will give you my point of view as a long time resident. I have never personally felt unsafe walking in Port Alberni, day or night. However, like any community, there are neighbourhoods I would not go walking through with my kids at night. Poverty is a serious issue in Port Alberni, as is the illicit drug problem, and domestic violence. While these issues are incredibly important, and we as a society need to do everything we can to help address the problem, I feel it's important to say that none of those issues personally effect my day-to-day life, nor those of the vast majority of people I interact with in my life.
Like any community, when you become aware of which neighbourhoods are most heavily affected by the problems, you tend to not spend much time there. Overall, Port Alberni is an incredibly friendly and safe community to live in. While there are articles online about Port Alberni being a dangerous place to live, in my life I've never had any experience with violent crime.
The People of Port Alberni
Retirees
More and more we are seeing people move to the Alberni Valley to retire, and they are moving from all over Canada and North America. Port Alberni is truly a great place for retires to live. The newest subdivisions are being built specially to suite these retirees – with single level rancher style homes, smaller manageable yards, and parking space for recreational vehicles and toys. People are flocking to the Alberni Valley from all over Canada largely because of the warm climate and the incredible Vancouver Island lifestyle. They are choosing to spend this chapter of their life here because of the low cost of living and the incredible lifestyle it allows them to live.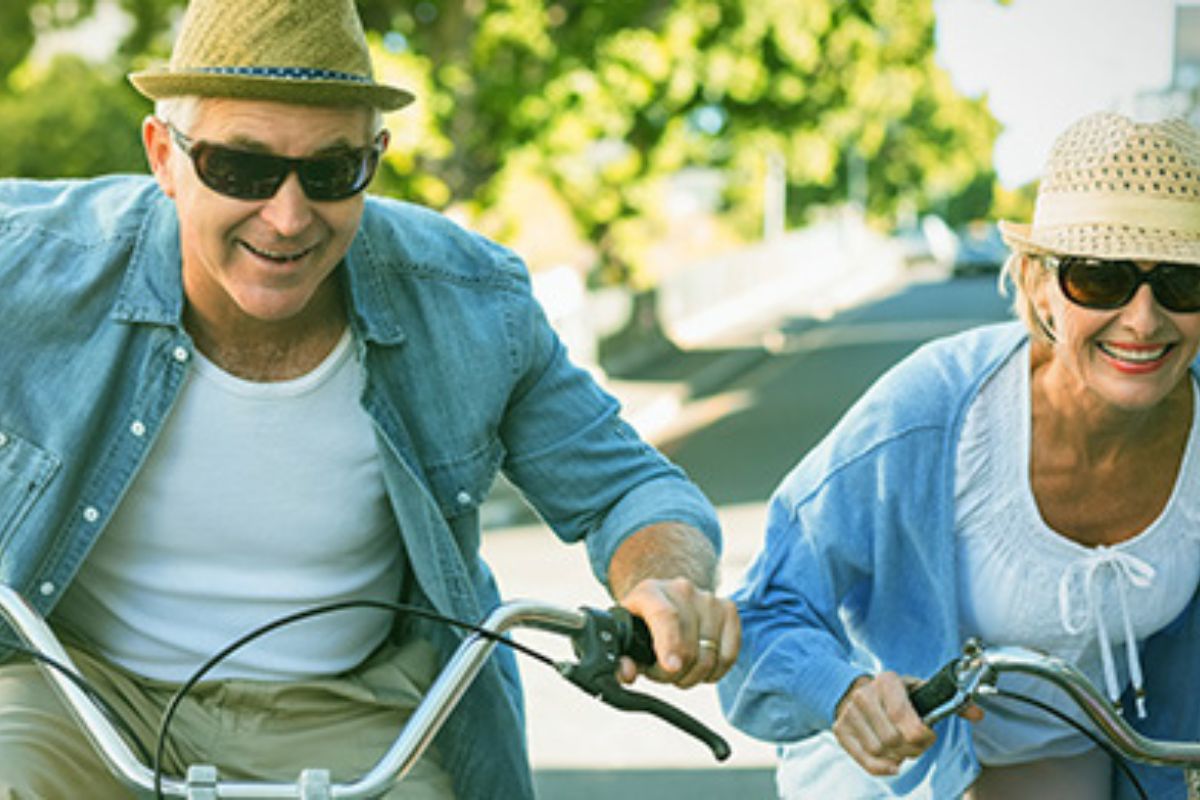 If you are wanting to get out and meet new people, there are many clubs and organizations to get involved with. The Echo Sunshine Club is a particularly popular club for adults over the age of 50.
Young Families
Port Alberni is also an incredible place for young families to put down roots. I mentioned that my wife moved to Port Alberni with me from Victoria to start a family. Many young families are doing the exact same thing for the exact same reason. Fresh air, clean water, and the opportunity to raise our kids in an outdoor lifestyle, free of some of the problems of bigger cities is the main draw. Similarly to the retirees, affordability is another reason young families are choosing to live their lives in the Alberni Valley. Being able to raise our kids in a spacious home, with plenty of grass and trees around it, is what most parents want for their kids.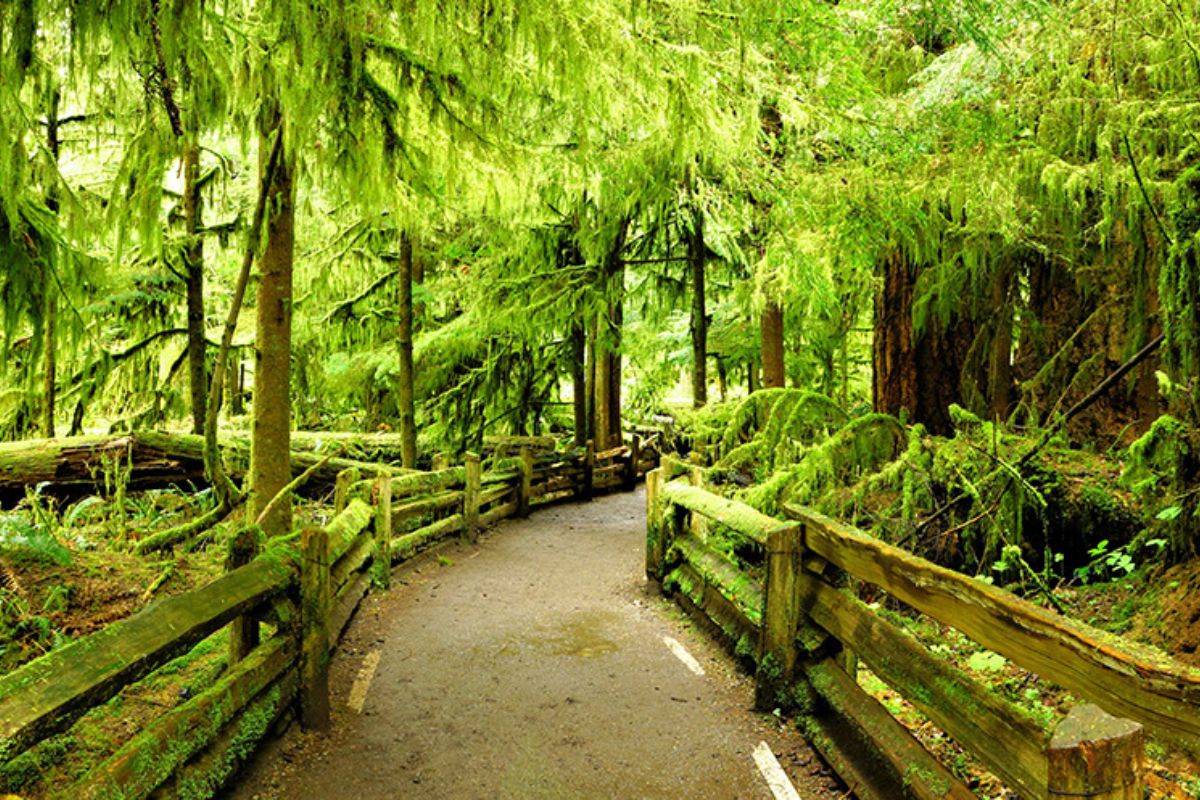 First Nations
The City of Port Alberni was built on the traditional territories of the Tseshaht First Nation and the Hupacasath First Nation. They are two of the 14 Nations which make up the Nuu-chah-nulth people of western Vancouver Island. They each have an incredible history and culture - one that you will see evidence of throughout the Alberni Valley. Living in Port Alberni you will no doubt enjoy getting to know many of your neighbours who are members of these great Nations.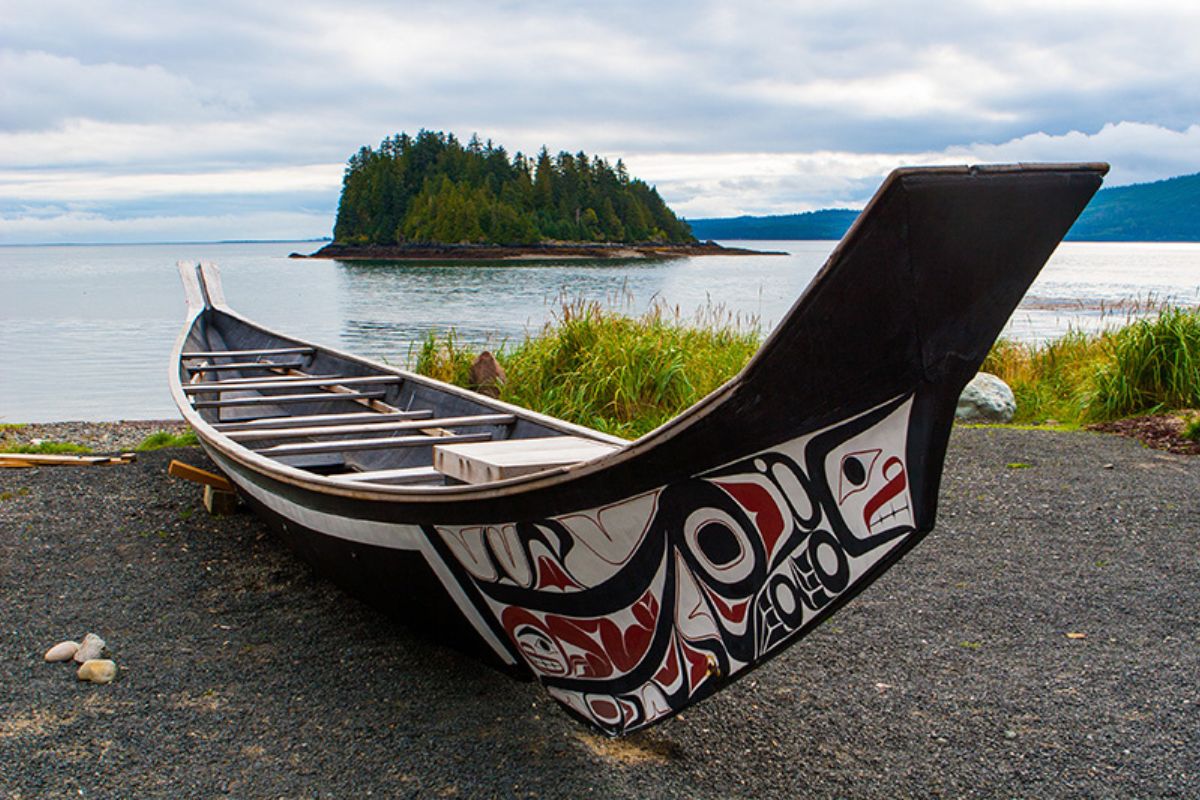 You Belong Here – So What Are You Waiting For?
Living in Port Alberni is not for everyone, but if you belong here you'll know it, and you won't find anywhere else you want to live. It's a diverse community of people who share two common thing – a love of nature and a love of the Vancouver Island lifestyle. I hope you found this article helpful. If you have any questions, I can help answer, I'd love to hear from you. Welcome to our Valley!