Why You Should Stage Your Home
Posted by Chris Fenton on Monday, March 15, 2021 at 6:01 PM
By Chris Fenton / March 15, 2021
Comment
Do you ever fall in love with those grand prize lottery homes, or a show home for new development in your area? While the fancy upgrades and high-end appliances certainly add to the attractiveness, you may fail to realize a huge part of what makes the house so attractive is the furniture and décor. These homes are staged by professionals who know how to make the most of any space and emphasize its strengths rather than weaknesses. Staging is not just for fancy prize homes though; it is an effective marketing tool you can use when selling your own home. Let us look at what staging is and some benefits of it.
What is Staging your Home
Staging your home is a process that increases the attractiveness of your house to potential buyers. You may be asking yourself, what is wrong with the furniture I have in it now? While there is nothing wrong with the way your home is decorated, your vintage floral couches or tangerine-colored walls can distract potential buyers from truly seeing the potential of your home. Not everyone shares the same preferences and when they are looking for a new house, it can be difficult to visualize themselves in a home that contradicts their ideal décor. When your home is staged anything from furniture, decorations, paintings, lighting, plant and even wall color can be changed. Generally consisting of incorporating neutral décor that not only allow potential buyers to better visualize it, but also allow them to imagine spaces with their own furniture and belongings. If you are interested in staging your home, the next step is to contact a professional consult. They will come into the house and make a game plan, then you can either hire them to execute the plan or you can stage the house on your own using their suggestions.
Benefits of Staging a Home
Less Days on Market: It has been proven that staged homes are sold in a shorter amount of time than homes that are not. This is due to positive first impressions that remain with potential buyers. Another contributing factor is due to potential buyers being able to visualize themselves in a home. Many sites say staging can reduced days on market anywhere from 30 – 50 percent and can result in a price anywhere from 6 – 20 percent more than that of an upstaged home.
Increased Impressions and Perceived Value: It is no surprise when people are looking for a house, they will view multiple different properties. Which is why staging is so crucial, because when someone walks into a home that has been meticulously designed and thought out it is bound to leave an impression. Therefore, even though they may look at 7 other properties, there will be an increased chance they remember yours. Believe it or not staging also increases the perceived value of the house, and has been show to result in higher offers being presented.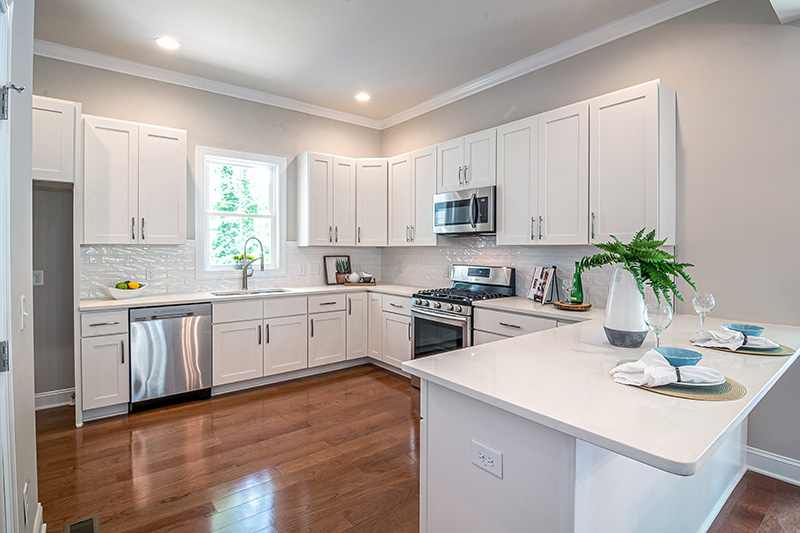 Better Marketing and Reach: Pictures are crucial in real estate, people often begin their house hunting online and only flip through the first few photos in a listing. Therefore, if it is not grabbing their attention, they will move onto the next property listing. Staging results in beautiful photos that can be used for marketing your property and grab the attention of potential buyers. It has been proven that staging your home not only increases the reach for potential buyers.
Draw Attention away from Flaws: This is not to say staging will hide the fact that your house's foundation is sinking away. Rather, a room that is properly staged can make a small room appear larger or a dark room appear brighter. This is because professional stagers know how to use a space most efficiently and effectively so even the pickiest of buyers will be wowed by the room layout.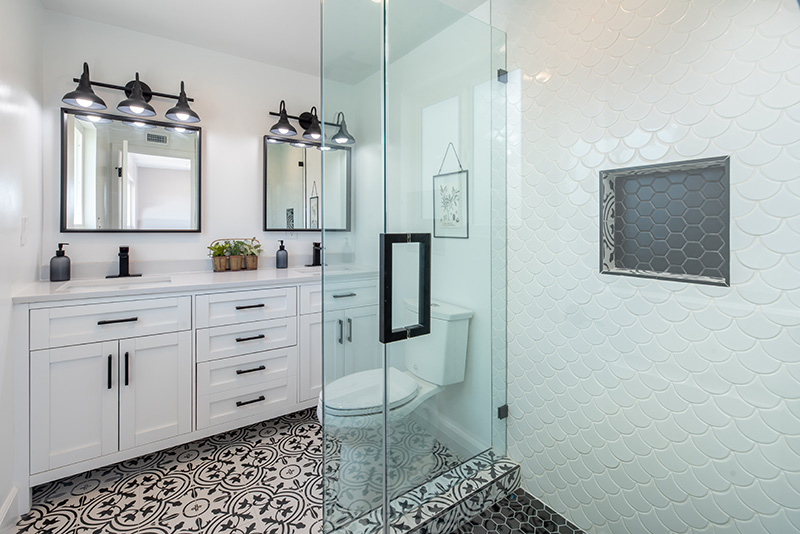 Worth the Money: Many people get scared away by the idea of spending a few thousand dollars on staging, but what they fail to realize is after selling your home it not only pays for itself, but you can even end up with more money in your pocket due to higher offers. If you are on Vancouver Island check out one of these staging companies; Fabulous Home Staging located in Victoria, BC., Sold On Stage located in Nanaimo, and Armella's Style and Design serving the Courtenay, Comox, Cumberland and surrounding areas.