Why Buy a Condo vs a House: 7 Condo Ownership Perks
Posted by Chris Fenton on Monday, February 6, 2023 at 10:00 AM
By Chris Fenton / February 6, 2023
Comment
These days, people have more choices than ever when purchasing a property. While most people consider property to be a stand-alone house, condos are an increasingly popular option when buying a home in British Columbia.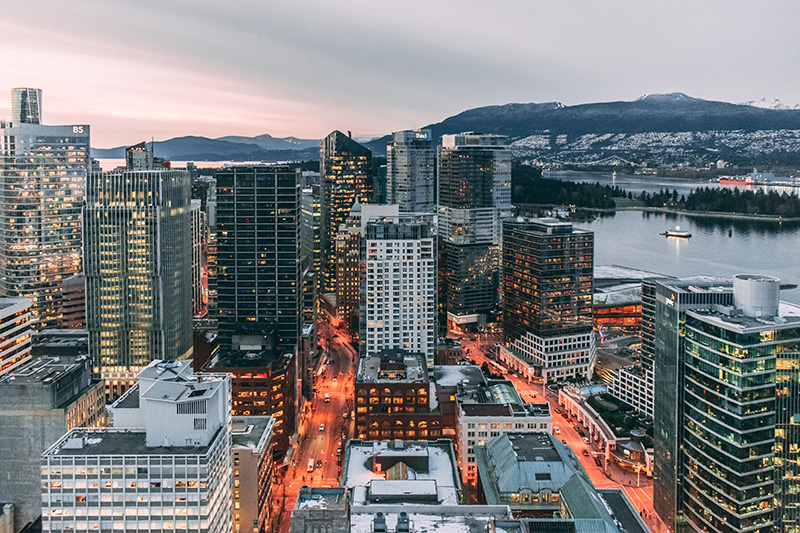 What is the Difference Between a Condo and a House?
A house is a structure used as a residence for one or more families. Generally, it is a stand-alone building that has been built on its lot and is owned in its entirety by one owner(s). At the same time, a condo (short for condominium) is a residential property owned individually where each owner owns their unit as part of a larger complex. Common areas, such as hallways, swimming pools, and elevators, are owned and shared by all the residents.
Condos come in various options, from urban towers, neighbourhood low-rises and large suburban townhome complexes. Often Condos are part of a larger development that can include amenities such as meeting rooms, pools and gyms.
Houses and condos can be used as primary residences or rental properties. Still, the ownership and maintenance responsibilities can differ. In a house, the owner is typically responsible for all maintenance and upkeep of the house and surrounding property. In contrast, in a condo, the owner may be responsible for maintaining the interior of their unit. Maintaining the common areas is typically the responsibility of the Strata Corporation or Condo Association.
What Are the Benefits of Owning a Condo
1. Condos Are More Affordable
Condos are often more affordable than single-family homes, especially in larger urban centres. For example, in Vancouver, the average home price is approximately 1.8 million, while the average condo price is $720,500. In addition to the upfront pricing, condos can be less to maintain on an ongoing basis.
For several reasons, condos are typically more affordable than single-family homes, with size and location being key reasons. Condos are smaller than houses, meaning they have a smaller overall cost, including purchase price and the cost of maintaining and heating the unit. Most condos are in city centres or highly populated neighbourhoods. While these areas are pricier for houses, condos are more affordable as they are more plentiful.
First-time buyers are attracted to condos as an option due to the lower initial cash outlay required for the down payment. Downsizers choose condos as the funds from their previous home may cover the majority, if not all, of the purchase price of a condo. In both circumstances, the smaller monthly mortgage payments associated with most condos appeal to purchasers.
2. Condo's are Low Maintenance
One of the main benefits of owning a condo is that the maintenance required by an owner is relatively low. In a house, the structure and surrounding property maintenance fall solely on the owner. However, in a condo, owners are only responsible for maintaining their units as the condo association maintains the common property. Owners no longer need to worry about maintenance items like landscaping, snow removal and exterior maintenance as this is now taken care of for them.
This can be a significant advantage for busy individuals or those not interested in dealing with the maintenance tasks associated with owning a single-family home.
3. Condo's Offer Onsite Amenities
A perk to living in a condo is the option for onsite amenities. Many condo developments offer a range of facilities, from simple meeting rooms to elaborate amenity buildings that house theatre rooms, basketball courts, pools, gyms and more. Owners no longer need to leave their homes to access facilities they would otherwise need to travel to.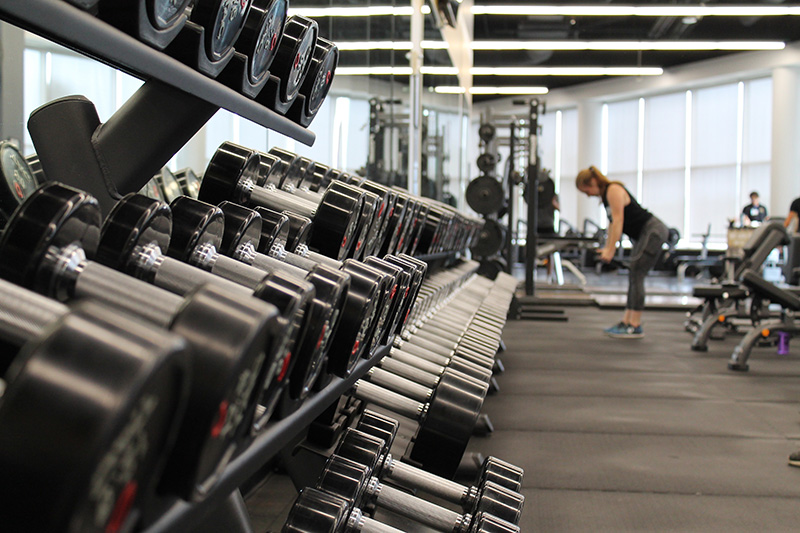 4. Condo Developments Provide Security
Most condos have a variety of security measures in place, such as gated parkades, locked entrances and security systems. In larger buildings, it is common to have onsite staff and secured floors, only accessible by the residents of that floor.
These security measures provide a higher level of comfort over a house more vulnerable to being accessed by unwanted guests.
5. Shared Expenses
Expenses are always a factor when considering purchasing a home. Represents such as re-roofing, replacing windows or major plumbing replacements can cost a homeowner thousands of unexpected repairs. In a condo, these expenses are shared amongst all the owners, significantly lessening the costs borne by each owner. To understand the difference between Strata Levies and Strata Fees check out What Are Strata Levies.
6. Condo's are Often Conveniently Located
Most Condos are located in desirable areas, such as near city centers or popular neighbourhoods. The option for a single-family home in these urban centres might be almost nonexistent. Purchasing a condo in an urban centre provides a level of convenience for owners. Offsite amenities, like shopping and entertainment, are now easily accessible without needing a car or lengthy transit ride.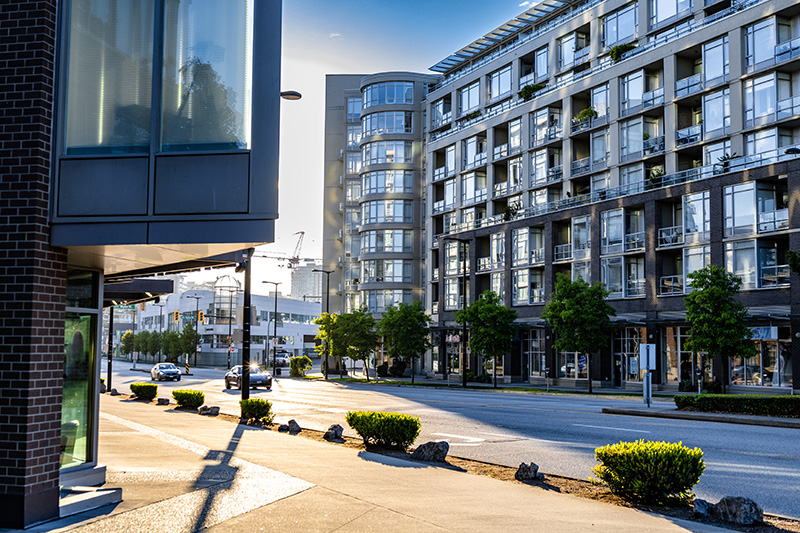 A condo is an excellent option in popular neighbourhoods as it's more affordable than its single-family counterpart. Many newer condos in these neighbourhoods are being built as part of a larger master-planned community and host a variety of services onsite beyond the building's amenities. Shopping, restaurants and other retail shops are becoming the norm in these large communities.
7. Condo's Offer a Sense of Community
Owning a condo can provide a sense of community that you won't experience with a stand-alone home. In condos, residents interact with one another in common areas. Often, there are building events and activities where residents get to know their neighbours on a social level. Aside from the social aspect, owners can vote on important matters and help steer the community's direction.