Where to Invest in the British Columbia Housing Market?
Posted by Chris Fenton on Monday, December 26, 2022 at 10:00 AM
By Chris Fenton / December 26, 2022
Comment
We've previously provided various analyses of the unprecedented changes that have affected BC's housing market in the previous months. Today, we want to tap into what our readers can learn and how they might potentially take advantage of these shifts.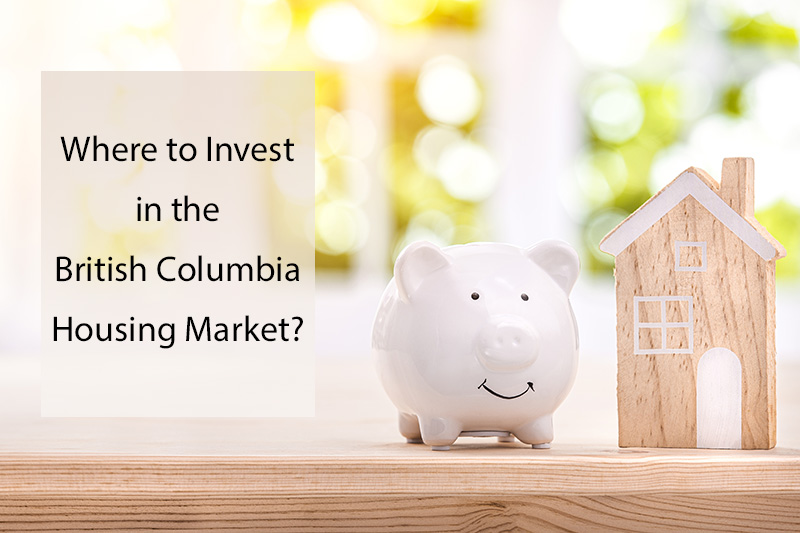 Let's first look at what the numbers tell us. We will begin with a brief summary of some of our recent work to provide an overview of the changes to the markets throughout the province. Once we've established a baseline, data-driven understanding, we will investigate a few markets that might provide a unique opportunity within BC.
Summary of the Market Trends
On December 6, 2022, RBC released a new Special Housing Report providing an analytical look into the current and predicted state of the housing market across Canada. This report considers municipalities and provinces across the country, but we can use some references to the BC market as a launching point. For the most part, the Lower Mainland and denser parts of the island have experienced significant drops in overall market activity. According to the Sartesky Report, the Greater Vancouver area is facing a 53% year-over-year drop in total home sales.
The RBC report also noted that "Home resales rose a slight 1.3% m/m in October across Canada to 424,600 units (seasonally adjusted and annualized). This potentially signals market activity is nearing a bottom after sliding 36% over the previous seven months." 1 Victoria (+19.7%) and Vancouver (+6.5%) were two local markets that reported monthly increases.
Even though the market downturn may be nearing its end, that doesn't mean things are about to get hotter. We predict high— and still-rising—interest rates will continue to hamper buyers for some time. Even if activity stabilizes at current levels, this will keep it quiet for a little longer. We anticipate that benchmark prices will continue to decline until spring.
Higher mortgage rates continue to price out buyers in "the market, but lower pre-approved rates, steady fixed rates and lower prices may be drawing some buyers back in. A strong provincial labour market and robust population growth are also supporting confidence. That said, sales flow can be erratic, and levels remained 44" 2 percent below the pandemic peak and 17 percent below pre-pandemic February 2020.
Regionally, Vancouver Island led the gains in October, with sales up nearly 20 percent in Victoria and 13.7 percent in other parts of the island. Sales also increased in core areas of Metro Vancouver and the Okanagan 2. The increased activity seen throughout the island could result from equity-rich retirees moving from the big cities.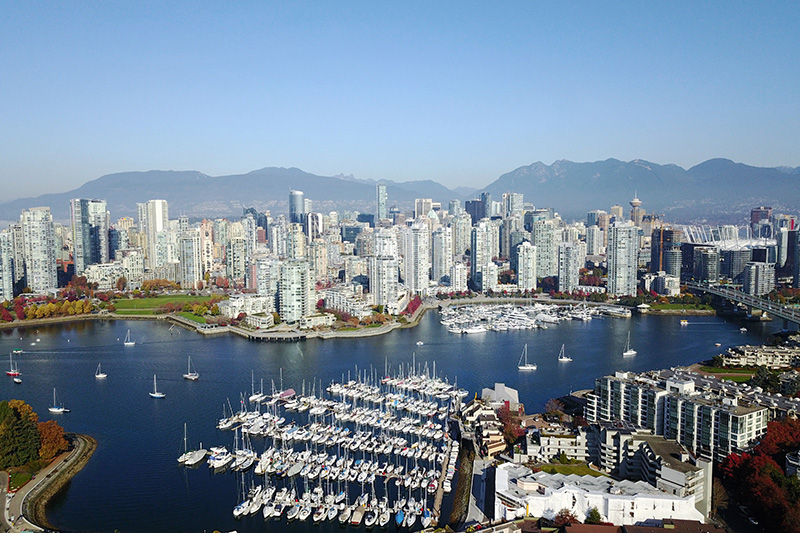 Sales composition likely generated swings around the province, including a six percent on Vancouver Island outside Victoria and Kamloops, while prices 2 declined in Victoria and the Lower Mainland. That said, the trend remains negative. Lower Mainland, Okanagan, Victoria, and the rest of the island saw declines in the quality-adjusted housing price index of 0.4%, 0.7%, 1.2%, and 2.3%, respectively. Over the past six months, the house price index is down more than 10 percent in the Fraser Valley, with more modest reductions in other markets.
If borrowing rates continue to rise faster than anticipated, sales are potentially at or near their bottom. Mortgage interest rates will probably continue to be high through 2023 despite the economy's expected slowdown. While many sellers may wait out the downturn and are unwilling to reduce prices, we expect lower buying power to ultimately erode average prices with a peak-to-trough decline of about 15 percent to 20 percent, with home sales remaining range-bound for most of 2023.
Consumers continue to experience pain from high inflation, eroding real incomes. Inflation will decline in 2023 in reaction to the increasing central interest rates (raised for the seventh time this year on December 7). Still, people will continue to endure the impact of higher costs and interest rates on their budgets. The timing of this most recent raise likely makes holiday-season home purchases less likely this year. The Fraser Valley Real Estate Board (FVREB) CEO Baldev Gill stated that this market tightening results from people facing additional uncertainty around their savings and income (see, multiple significant tech layoffs globally).
Market downturn may be in a late stage, but it doesn't mean things are about to heat up again. We expect high— and still-rising—interest rates will continue to challenge buyers for some time. This will keep activity quiet for a while longer, even if it stabilizes near current levels. We think benchmark prices will keep trending lower until spring.
The British Columbia Real Estate Association (BCREA) released a Fourth Quarter Housing Report forecasting further price drops, with the steepest decline expected in Fraser Valley (forecasted decrease of 7.8%) followed by Chilliwack (predicted decrease of 6.2%). Victoria and Kootenay may both face price declines more significant than 4%, and the Greater Vancouver area may see an average price drop of greater than 5%.
Where Should One Invest
Firstly, assuming you're not flipping houses and intend to hold the property for five years or more, don't overthink the sort of property and location. Buy neighbourhoods you know and property types you understand—and can afford. Look for unrecognized value. Think about how you're going to attract and maintain good tenants. Your return will be based on both of those factors and any widespread market growth.
COVID-19 disturbed many people's plans and preconceptions regarding real estate. Would city folk flee apartments for more socially distanced housing in the suburbs and beyond? Would office employees ever go back to work? Would shoppers return to the malls? Many of the fears and expectations back in the spring of 2020 turned out to be unfounded, but the pandemic's impact on the sector is nonetheless profound.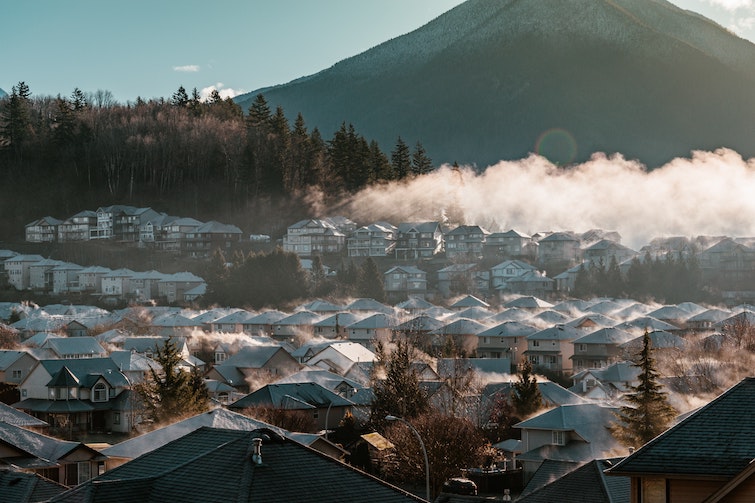 This is most obvious when considering the Fraser Valley and Chilliwack data. People originally were hypothesized to be moving east, further from the busier urban centre of Vancouver. Last spring, when the number of home sales in BC exceeded all previous records, the property type that experienced the most significant gains was a single-family house in the Fraser Valley. Prices for these property types rose by more than 40% in 2021! Similar data comes from Chilliwack - today, these two areas have faced the most significant decreases year-over-year in unit sales and the largest increases in numerous supply metrics.
So, where should you look if you're looking for a return on your property (particularly if this is to be purely an investment property)? Well, demand in BC will remain the most frothy in the suburbs of Metro Vancouver, especially the further east areas like Surrey and Langley. Retirees will continue to look to parts of Vancouver Island and the southern interior. If you are considering Vancouver, it should be noted that as recently as October 2022, the Swiss bank UBS placed the city sixth among the most dangerously overvalued property markets globally. Consider that although there are early signs of stability and a future rebound, a worst-case scenario could still have a significant impact on your financial future.
It is also worth noting that the Government of Canada is targeting immigration of almost 1,500,000 people by 2025. Many of these residents will likely end up in BC, particularly in the Metro Vancouver region, to take advantage of established immigrant communities.
Other Forms of Investment Opportunities
If you're not ready to take the risk of locking into a mortgage with potentially shifting payments or don't yet have the funds for a downpayment, there are multiple other ways to invest in real estate. Below is a quick breakdown of 3 alternative options for our readers to consider who want to start their investing journey.
The first is the traditional Real Estate Investment Trust, commonly referred to as a REIT (pronounced "REET"). Hundreds of different REITs are available to allow you to invest in commercial properties across Canada and/or the United States. REITs are traded on public markets and have the additional benefit of being potentially suitable for a registered account like an RRSP or a TFSA, allowing you to take advantage of these tax shelters to protect your gains. REITs often provide an opportunity to be picked up for a discount - as they are publicly traded, they correlate strongly with the stock market. When the market trends down, so do these investments, even if the underlying economics of the real estate holdings remain healthy and positive. One could also consider an exchange-traded fund (ETF) invested in REITs, which holds a portfolio of different REITs. ETFs could provide you with even broader exposure to real estate.
The second is the somewhat novel concept of real estate crowdfunding. Driven by startups such as addy Technology Corp (based in Vancouver) and NexusCrowd (based in Toronto), these fintech organizations are marketing themselves as a new method of accessible investing in previously unavailable deals. With addy, you can buy into multiple commercial real estate deals with an investment of $1 - $2500. BuyProperly offers similar investments, with a minimum investment of $2500. A downside compared to a REIT is that, like traditional real estate investing, your funds remain relatively illiquid - most of them require a commitment to be locked in for the investment period. A final note is that most of these businesses cropped up during a period of historically low inflation and gained popularity when real estate seemed to be a guaranteed investment. Consider the lack of track record and the novelty of these pathways to ownership before committing.
For readers with a higher savings rate, consider one of the various private real estate investing pools that are located throughout British Columbia. These limited partnerships offer units for sale and provide a level of liquidity between crowdfunding and public markets. The downside is that there are often hefty minimum investment amounts, usually greater than $50,0000. If you are at the level to consider these sorts of investments, talk to your accountant or financial services professional.
Conclusion
We started with a deep dive into the numbers, taking into account reports from RBC, the BCREA, multiple provincial real estate boards, and independent analysis from thinkers such as Steve Saretsky. The numbers don't lie - we have already experienced a downturn in activity and will likely face a continual dropping in prices. Interest rates, inflation, and general economic pressure continue to hamper buyers, meaning that prices will likely continue declining in the spring. Investors should consider this as they eye the market and perhaps consider waiting until the new year. In the meantime, we considered some alternative options for those itching to invest or readers who may not have the time or funds to consider a new home purchase.
Hopefully, this work gave you some additional insight into the market's state and provided some valuable considerations for a potential investment. If you are curious how a real estate purchase might play out for you, whether it's your first home or an investment property, it is always a good time to connect with our Client Care Coordinators.
At LoyalHomes, we pride ourselves on our team of experts. They are here to serve with concise and valuable advice for any British Columbian, regardless of your stage in buying real estate. Not only can we provide general advice at any time, but we can also offer you access to our network of vetted experts. This network, which extends throughout the province, shares our commitment to the highest quality customer service. Please let us know if you have any questions or feedback regarding this article or the analysis.
---
Disclaimer: This is not investment advice. Any individual who chooses to invest in real estate based on the information provided agrees to take complete responsibility for the outcome of their investment. None of what is reported below is guaranteed to be a correct analysis, nor can we verify the validity of the data shared.
1 Retreived from RBC Monthly Housing Market Update
2 Retreived from BIV - Housing market Regains its footing in B.C.