What Are the Best Neighbourhoods in Port Alberni
Posted by Chris Fenton on Monday, August 22, 2022 at 10:00 AM
By Chris Fenton / August 22, 2022
Comment
Port Alberni is an excellent place to live, with plenty to offer. But which neighbourhood suits you and your family the best? From country living to a shopaholic's dream come true, the choices are just waiting for you to find. Read on to learn about the best parts of Port Alberni, and decide for yourself which one draws you in the most!
Where Should I Live in Port Alberni?
North Alberni
As one of the most sought-after neighbourhoods, North Alberni has everything you could ever need or want. On the northern end of Port Alberni, this neighbourhood extends from the picturesque Somass River at Victoria Quay to the shopping hub of Pacific Rim Centre. Numerous shops, restaurants, schools, residential areas, parks, and so much more are in-between. Lower Johnston has several shops, restaurants, and breweries to choose from if you enjoy shopping. Extending up towards Pacific Rim Centre, you will find larger stores, including Walmart and Staples.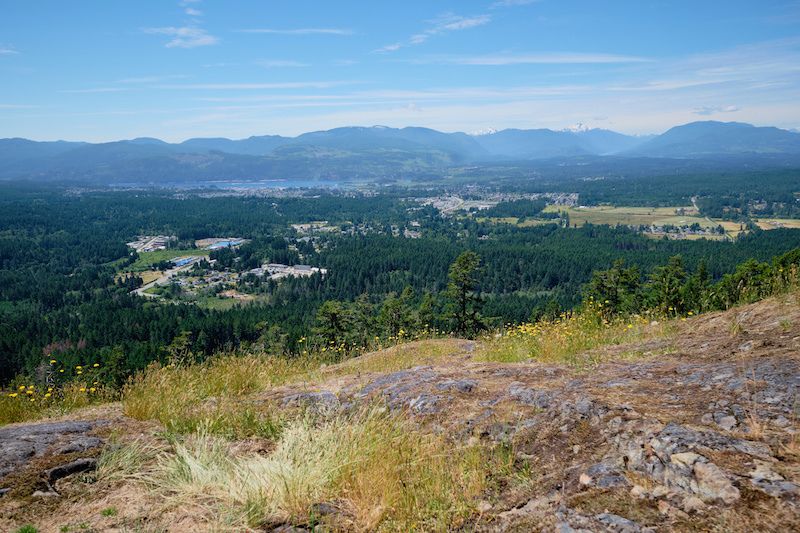 Residents love grabbing a coffee and walking along the boardwalk at Victoria Quay to watch bears catch fish at low tide. Sometimes, river otters make an appearance as they glide along the rocky shoreline. Clutesi Haven Marina is where you will find food trucks and people launching their boats into the Somass River to extend out along the Alberni Inlet. A quiet walk through the tree-lined path of the Kitsuksis Walkway or a splash at Blair Park or Roger Creek Waterpark are other relaxing options in the area. Homes are generally more affordable, with a mix of single-family homes, townhouses, condominiums, and small apartments.
Cherry Creek
A slower pace of life without being too far away from civilization is what defines Cherry Creek. Large single-family homes among quiet roads make this area peaceful with a sense of community. Homes are generally on large lots and include farms, hobby farms, and modern single-family houses. Quiet, laid-back living within a quaint part of town helps make Cherry Creek a very desirable place to live.
If you want to be able to stop and take a deep breath, enjoy the moment with all its sounds, the sun shining on your face, and the fresh breeze, then Cherry Creek needs to be put on your list to visit. Nearby amenities are a short drive away, including a golf course, several hiking trails, and shopping options available at Pacific Rim Centre.
Beaver Creek
Do you see yourself living out in the country, away from the everyday stresses of life? Beaver Creek is a residential area popular with farmers, homesteaders, and the occasional estate. Some apartments and mobile homes are also options for the area, making it accessible for a large variety of budgets. Protected by the beautiful Beaufort Range, residents enjoy simple living among nature's finest.
Some amenities are located near the heart of town, but as this residential region is quite large, homes "far out creek" have a bit of a drive to get back into town. Residents, commonly referred to as "Creekers," are some of the friendliest in all of Port Alberni. These hard-working individuals are just as likely to give you the shirt off their back as they are to give a smile and a wave.
Uplands
If you're looking for executive-style homes with a view to match, then Uplands is a prime location choice. Offering just a little bit more luxury than other neighbourhoods, Uplands comprises mainly single-family detached homes with high-end features. Beautifully landscaped yards, spacious lots, and pride of ownership are standard features of this area.
The nearby Log Train Trail and Beaver Pond Trail offer a peaceful oasis just steps from your door. Its higher elevation also means you have views of the city below, which sets it apart just a little bit more. And those city amenities you desire? They are just a short drive down the hill to Echo and beyond.
College View Estates
Similar to Uplands but tucked away within the forest, College View Estates is a premium neighbourhood with properties that tend to get snatched up very quickly. Although it is a relatively smaller neighbourhood, College View Estates is located near North Island College and perfectly balances quiet country living and access to nearby amenities. High-end homes are nestled within tree-lined subdivisions providing ample privacy and sound buffering.
Amenities are very close, with residents easily accessing the best of the best from Echo and Glenwood. Everything you need is close by, but not so close that you have to be constantly reminded it is there. Looking out your window, you are more likely to see a black-tailed deer nibbling on wildflowers rather than the storefront of a big-box chain.
Glenwood
Are you a fitness enthusiast? Glenwood has several fitness facilities located side-by-side and is home to Port Alberni's high school. Bob Dailey Stadium, Glenwood Centre, the Alberni Valley Multiplex, and the Alberni Athletic Hall offer recreational opportunities such as football, rollerblading, hockey, basketball, and community events like markets and trade shows. If a special event is happening in town, it will likely happen in Glenwood. Single-family homes, townhouses, and apartments are also generally affordable here.
Echo
Located next to Glenwood, Echo expands on the recreation-based emphasis with its aquatic centre, museum, library, and many softball fields. This area is popular with families and retirees due to its central location and ease of access to various amenities. Homes are affordable and range from single-family detached houses to senior housing complexes. West Coast General Hospital, grocery stores, medical offices, restaurants, fitness facilities, and government services are all located within or near this neighbourhood. All the city bus routes are accessible within Echo, making it a breeze to travel anywhere in Port Alberni.
Downtown Port Alberni ("Uptown")
Do you enjoy shopping? Uptown is a mixture between a local shopping district and the community Arts District. Shops and restaurants are mainly locally owned and operated, and the nearby Arts District provides entertainment venues for live and filmed performances. View local art at the Rollin' Art Centre, catch a live show at the Capitol Theatre, and enjoy the sunset from the top of the Clock Tower at the Harbour Quay. It's a great neighbourhood to browse, catch up with friends over coffee, and enjoy local culture and products. The surrounding residential areas contain single-family homes, small apartment buildings, condos, and duplexes with a park nearby. So what are you waiting for? Let's meet in Uptown!
Cameron Heights
Cameron Heights is a neighbourhood hidden in Port Alberni's southernmost edge. Although a small subdivision, Cameron Heights is a highly desirable place to live. Real estate in Cameron Heights is primarily single-family homes that range from ranchers to multi-storey homes and expansive estates. Many homeowners enjoy views of the Alberni Inlet and the peacefulness of this neighbourhood's streets.
Living in Cameron Heights allows you to be surrounded by nature, including several hiking trails, such as the Alberni Inlet Trail, which provides panoramic views of Alberni Valley. Canal Beach is a multi-purpose park with a fire pit, volleyball net, picnic tables and is the location of several community events, including the annual polar bear swim.
South Alberni
Located in the most southern part of Port Alberni, South Alberni is a residential neighbourhood with a quieter pace of life. Many homes have exceptional views of the inlet, especially those in Cameron Heights. A few schools and an established grocery store in the area help make South Alberni desirable for families. Canal Waterfront Park is a mildly hidden city park with amenities like a fire pit, gazebo, volleyball courts, and beach access.
Westporte Place
Westporte Place has a reputation for being one of the safest neighbourhoods for families in all of Port Alberni. Located on the northernmost end of town, Westporte Place fits in that happy medium between country living and convenient city amenities. The nearby Somass River is a hot spot for river tubing in the summer, while Sproat Lake is also a short drive away. Roads are generally quiet and used by residents due to Westporte Place being slightly off the beaten path for the rest of the town. Main roads and amenities are easily accessible and there when you need them. Beautiful homes, friendly neighbours, and peace of mind are what you will find at Westporte Place.
Sproat Lake
Beautiful Sproat Lake is a focal point of the Alberni Valley. Only 10 - 20 minutes from Port Alberni, this warm water lake is a go-to destination for locals during hot summer days. Single-family homes, quaint cottages and cabins, townhomes, bare lots, and recreational RV communities are all found along the lake, making it diverse for various purposes. Sproat Lake provides endless options for buyers, whether you want to call the lake home year-round, have a lot to park an RV on during the summer, or have a cabin for a weekend getaway.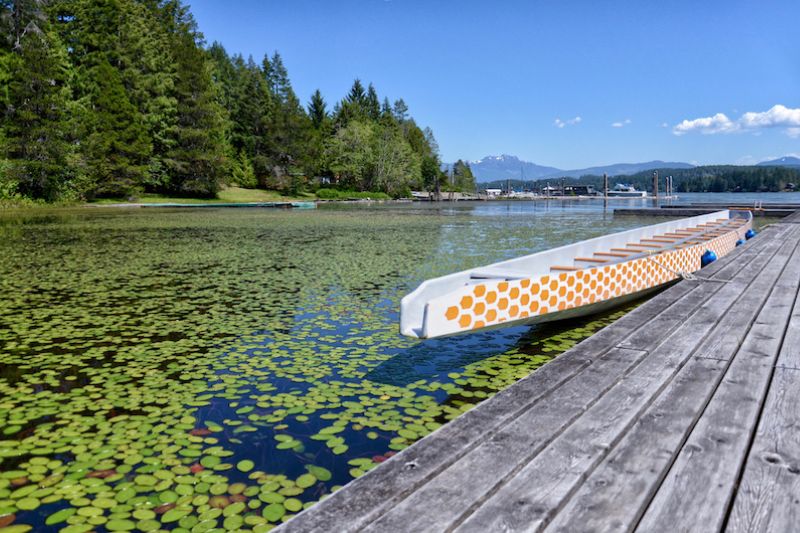 The Lake is one of many attractions. Several Provincial Parks, including Taylor Arm Provincial Park, Sproat Lake Provincial Park, and Fossli Provincial Park, offer endless outdoor recreational opportunities. After exploring all day, you can grab a delicious meal and drink at the popular Fish and Duck Pub & Marina.
Great Central Lake
Less popular than its neighbour Sproat Lake, but no less beautiful, Great Central Lake is a hidden gem. With its warm water, the lake is ideal for swimming, kayaking, paddle boarding, boating, wake surfing and more. For those avid anglers out there, the lake offers excellent trout fishing.
Real estate is constantly in demand but is minimal. There are only four options for owning property around Great Central Lake; Trestles RV Resort, a float home, a small acreage or hobby farm minutes from the lake or a private island!
Central Alberni
Still can't make up your mind? Central Alberni is one of Port Alberni's most diverse neighbourhoods, so this might be the next place for you to look into. Starting along the Alberni Inlet, lower 3rd Avenue has an industrial tone with forestry-related mills, shops, and restaurants that link to Uptown and South Alberni. As you go up the hill to the east, a plethora of residential options present themselves through single-family homes, duplexes, triplexes, and apartment buildings. At 10th Avenue, another shopping district emerges and connects with the nearby Echo.
If you are still waiting to be impressed, continue up Burde Street alongside Uplands and beyond, with executive-style homes planted among forests filled with cedar and Douglas Fir trees. Even if you don't know what you want, Central Alberni will allow you access to several other neighbourhoods and their prime amenities.
Learn More About Port Alberni
There is so much to discover and learn about Port Alberni. If you are interested in learning more about any of these neighbourhoods and local attractions, please consider viewing our Discover Alberni series on YouTube. We hope you enjoy Port Alberni as much as we have enjoyed sharing it with you!