What Are the Best Neighbourhoods in Parksville?
Posted by Chris Fenton on Monday, June 19, 2023 at 10:00 AM
By Chris Fenton / June 19, 2023
Comment
The Oceanside region has attracted more and more attention over the years. Why? Well, for one, it is absolutely beautiful. The Parksville region contains diverse neighbourhoods with the same things in common - friendly neighbours and nature at your doorstep. Multiple areas provide beachfront access, regardless of your housing budget. Oceanfront mansions, modern condominiums, humble forest cottages, and suburban single-family residences are found throughout the Parksville region. On top of that, the temperate, mild climate along the eastern shores of Vancouver Island provides favourable conditions for sailing, golfing, and swimming.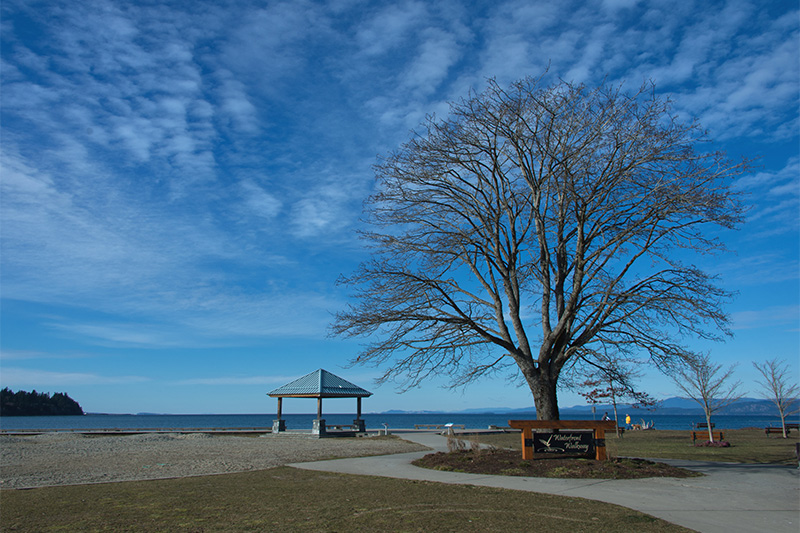 Although the neighbourhoods within Parksville can be on the smaller side, access to large cities like Nanaimo and Courteney is less than an hour's drive away. This allows residents to retain all the benefits of living in a small town and take advantage of city-specific amenities and additional shopping options.
What Are the Best Areas of Parksville to Live In?
Parksville
The small township of Parksville is perfect for those that love sandy beaches, a vibrant small-town community, and plenty of outdoor activities. It has a growing population of around 14 000 residents and is located approximately 50 km from Port Alberni, 13 km from Qualicum Beach, and 40 km to Nanaimo. Parksville's convenient access to these other cities makes it popular for those that prefer a quieter pace of life but still want to have the opportunity to drive to more densely populated areas for additional amenities and recreational choices.
There's a little bit of everything in Parksville regarding real estate options. By far, Parksville is mainly residential, with some commercial districts that primarily run along Island Highway and the Alberni Highway. Commercial listings consist mainly of small retail locations, restaurants, and office spaces. Some undeveloped land is available on the outskirts of town, allowing for potential investment opportunities. A few larger buildings for grocery stores and resorts can also be found in the area. Of all the neighbourhoods within Parksville, this area has the highest concentration of commercial real estate options.
Residential real estate listings lean towards single-family homes, usually as craftsman, split-level Mediterranean, and rancher styles. Newer builds near the oceanfront usually contain single-family homes and modern condominiums. Townhouses, duplexes, and single-floor ranchers are found less often.
The Parksville Beach Festival, or "Beachfest," if you ask the locals, is an annual event filled with a sand sculpting competition, concerts, markets, and more. The sand sculpting competition draws in visitors from all over Vancouver Island. These masterpieces usually follow a yearly theme that often includes mythological creatures, portraits, animals, and pop culture references. Visitors can watch sculptures in action and then marvel at their creations afterwards.
Parksville offers several family-friendly activities. Paradise Mini Golf and Fun Park contain quaint mini golf courses that are beginner-friendly. Rathtrevor Beach Provincial Park provides campgrounds, trails, and a long shoreline filled with warm water for swimming. Of course, we can't forget the playground at the Parksville Community Park either. Located right along the beach, children can play and then have a supervised dip in the ocean or have fun at the spray park. For adults, local breweries and a resort destination named the Tigh-Na-Mara are popular choices for craft beer, spa treatments, and luxury weekend getaways.
Nanoose
The community of Nanoose is situated next to Nanoose Bay, just south of Fairwinds. This charming seaside community contains essential amenities and plenty of outdoor opportunities. While on the smaller side, with approximately 6,000 residents, Nanoose is still relatively close to other municipalities. Parksville is about 15 km northwest, while Nanaimo is 26 km to the southeast. Residents can choose to visit Parksville for sandy beaches and festivals or drive about thirty minutes to Nanaimo for ample shopping options and big box stores like Costco, Cabelas, and Chapters Indigo.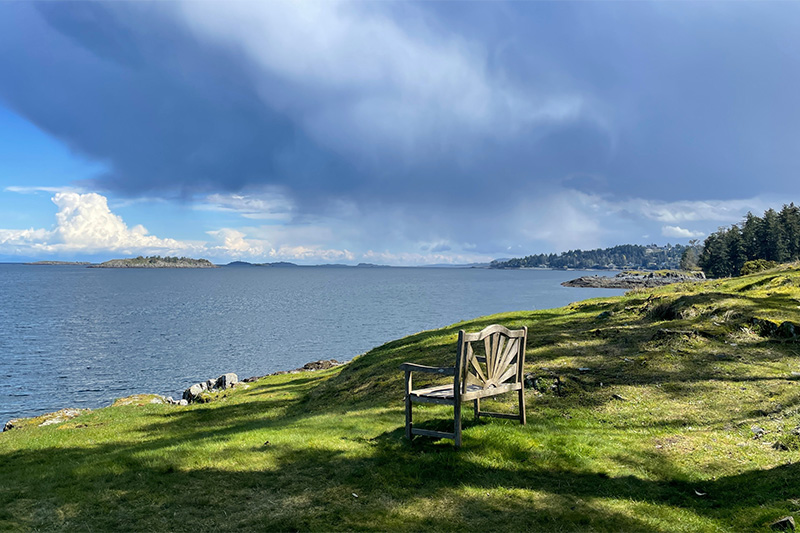 Outdoor enthusiasts enjoy Nanoose due to how nature has been immersed in every part of the community. Everywhere you look, you will find trees like Douglas Firs and cedars lining streets, adding privacy to residential homes and meeting the water's edge. Even the Island Highway is surrounded by a dense treeline, which adds a sound buffer to residential homes a little farther north.
East of most commercial buildings is the Qualicum National Wildlife Area (QNWA), a haven for millions of seabirds. With Nanoose Bay on the eastern edge, the QNWA covers three estuaries for migrating birds like Brant Geese, Trumpeter Swans, and Great Blue Herons, to name a few. Birdwatchers appreciate the opportunities to observe these species in their natural habitat, knowing they are in a safe location. Various locations along Nanoose Bay provide beach access, so visitors can enjoy the ocean breeze and scenic views.
contains a rocky beach on the northern edge of Nanoose. Visitors enjoy this park in particular because it includes moderately flat walking trails, beautiful ocean views, Arbutus trees, and up-close encounters with starfish and small crabs found in tidal pools. Swimming, kayaking, canoeing, and a lazy day at the beach are familiar sights at Beachcomber Regional Park.
Surrounded by the Strait of Georgia on multiple sides, Nanoose offers a substantial amount of waterfront homes. One of the best places to find homes with ocean views is on the same peninsula as Beachcomber Regional Park and Cottam Point. This stretch of land is about three streets wide, so it isn't a crowded residential area. A walk to the beach is only a minute or two away. Homes consist of detached, single-family houses built in craftsman, west coast contemporary, and mid-century styles.
Other residential areas of Nanoose benefit from large lots surrounded by dense forests. The farther you are from the sea, the more rural the properties become. This comes with the added benefits of increased privacy, less noise, and more land. Hobby farms, horseback riding, and forest walks are common elements.
Nanoose is ideal for those that prefer quiet, country living surrounded by the natural west coast environment. What it may lack in amenities, it makes up for in its outstanding beauty and natural habitat for plants and animals. Nearby communities make access to amenities easy, but you'll need a vehicle.
Fairwinds
The master-planned Vancouver Island waterfront community of Fairwinds is one of Oceanside's most sought-after places to live. Fairwinds offers a high quality of life through its immaculate homes, recreational activities, and vibrant community. It has a very tight-knit community of around 1,000 residents. If you are looking for a top-quality community with a bit of a resort feel, then Fairwinds should be at the top of your list!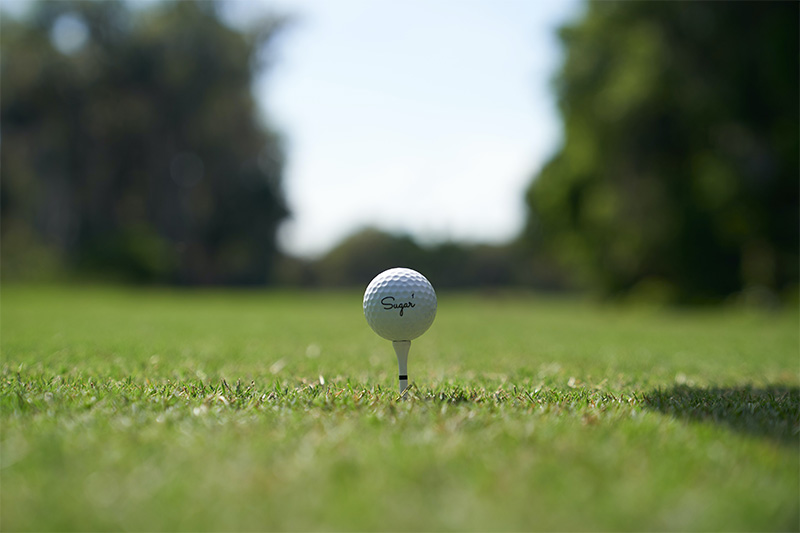 The Fairwinds Golf Club is a top feature, containing an 18-hole golf course and a Wellness Club with a pool and sauna to relax in afterwards. The golf course overlooks the Salish Sea and presents a moderate challenge for golfers to enjoy.
Schooner Cove Marina, or Fairwinds Marina, is a full-service marina offering power, potable water, laundry, and shuttle service to the golf course. It is conveniently located north of Nanoose Bay, between Parksville and Nanaimo. Boaters can sail into the Strait of Georgia to visit other notable locations like Lasqueti Island and Gabriola Island.
Fairwinds Landing is a mixed-used space within Schooner Cove. It is right next to the marina and contains two main buildings - one residential and the other as a commercial and tourism hub containing the Seascape restaurant. The Seascape restaurant overlooks the waterfront and includes a menu inspired by homestyle favourites, local ingredients, and the west coast lifestyle.
The residential building contains immaculate, modernly designed-condominium units. Contemporary west coast style townhouses make up the nearby 35-unit townhome development. These townhouses have an open-concept design that focuses on bringing in plenty of natural light and scenic views for residents to enjoy. Single-family homes are available in nearby subdivisions. These homes contain a blend of styles like modern and contemporary but with a west coast element inspired by the surroundings. Many luxury homes are custom-built with high-end features, modern comforts, and beautiful, sleek designs.
The region surrounding the Fairwinds community comprises primarily residential neighbourhoods and Nanoose. Dolphin Beach contains several ocean-view homes and duplexes in a variety of styles. Ranchers, farmhouses, west coast contemporary, and craftsman are some of the many popular architectural designs.
French Creek
The community of French Creek is located along Highway 19A, northwest of Parksville and southeast of Qualicum Beach. If we could describe French Creek in one word, a high contender would be "fishing." French Creek is home to commercial fishing fleets, the Coast Guard, charters, and private boats.
Residents enjoy water sports such as boating, kayaking, canoeing, windsurfing, kiteboarding and fishing! The International Yacht Race also makes a stop in French Creek. This family-friendly event showcases exceptional vessels racing around the Strait of Georgia. Ferry services to Lasqueti Island provide additional opportunities for hiking, camping, and exploring old-growth forests.
If you love seafood, French Creek is a perfect location. French Creek Seafood provides freshly caught seafood like salmon, halibut, and prawns for you to take home and cook. If you prefer to dine out instead, several fantastic restaurants offer high-quality cuisine choices like west coast specialties and sushi. You can also go out on the water and catch your own dinner - it doesn't get any fresher than that!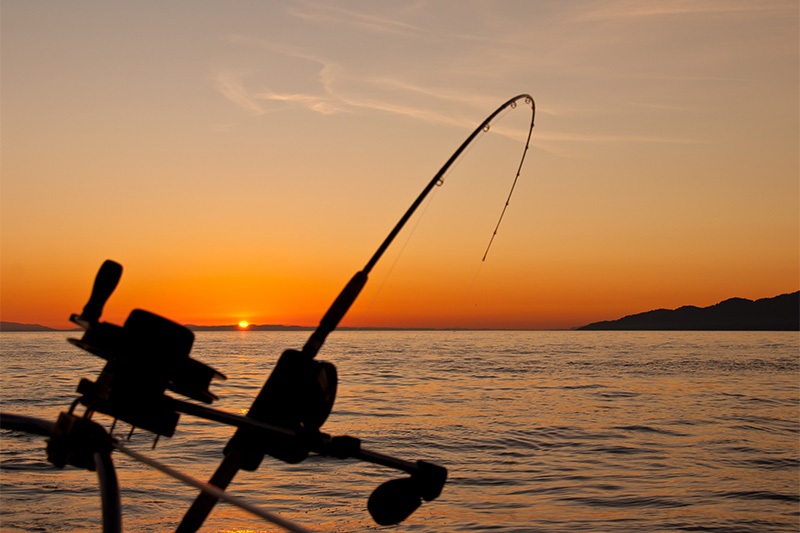 Compared to other neighbourhoods, French Creek offers more commercial listings than Nanoose or Fairwinds. It is quite close to Qualicum Beach, muddling the lines between Qualicum businesses and those within French Creek. There is a small shopping centre within French Creek and numerous retail stores on other side streets.
Residential homes are private, often on cul-de-sacs with abundant greenery. Road traffic is usually local, meaning most streets are quiet and safe for families. Although some neighbourhoods are close to the highway, these areas feel very rural. Mid-century modern, Mediterranean, rancher, craftsman, and split-level single-family homes are most common. Newer subdivisions mainly contain craftsman-style homes, while older areas tend to have a mix of styles depending on where you are.
Where to Live in Parksville?
Picturesque, seaside Parksville contains several ideal locations to live, all within reach of the beach. Families love Parksville for its vibrant community and many activities available for children. Retirees looking to spend the rest of their days with luxury living tend to favour Fairwinds. French Creek and Parksville are great places to seek employment due to a higher concentration of commercial properties, while Nanoose is more out of the way and less populated. No matter where you choose, a drive to a larger city is less than an hour away, allowing for that perfect balance between the hustle and bustle of city life with the peace and quiet of seaside living.
We hope you've found this information about Parksville neighbourhoods helpful. For your convenience you can easily search all Parksvile Houses for Sale here.