What Are the Best Neighbourhoods in Nanaimo?
Posted by Chris Fenton on Monday, October 10, 2022 at 10:00 AM
By Chris Fenton / October 10, 2022
Comment
Nanaimo is a thriving British Columbia city aptly known as the Harbour City. Located on the east coast shoreline of Vancouver Island, the City of Nanaimo's coastline boasts over 20 kilometres of waterfront land. The natural beauty found in Nanaimo extends from sandy ocean beaches, beautiful lakes, and miles of trails to mountains with lush green forests.
"Nanaimo has one of the longest shorelines in Canada…," according to the City of Nanaimo.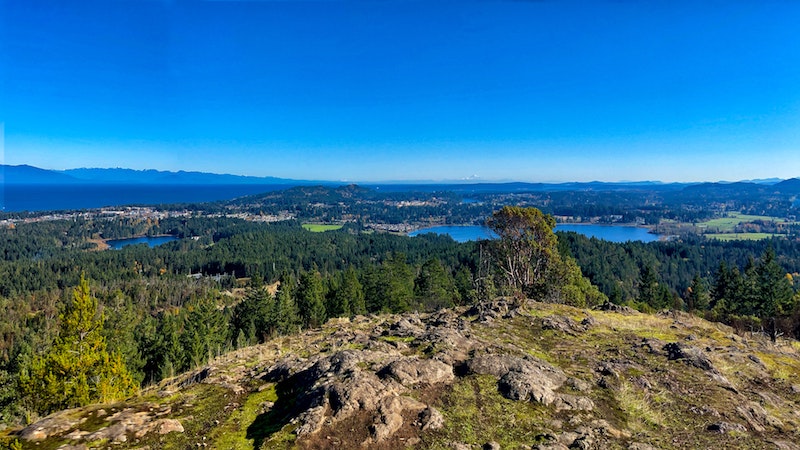 Previously known as the "Hub City," Nanaimo really is the hub and heart of Vancouver Island. Visitors who come from Vancouver or other areas in BC can catch a ferry into Nanaimo and easily access popular surrounding attractions and towns, including Strathcona Park, Mount Washington, Cumberland, Comox Valley, Port Alberni, Tofino or any of the quaint islands off the coast including the Discovery Islands and the Gulf Islands.
Outside of its breathtaking ocean, mountain and lakeside views, families are drawn to Nanaimo for its diversity, excellent education, convenience, central location and healthy west coast lifestyle. Nanaimo's population of close to 100,000 residents have access to every comfort imaginable. `
A variety of surrounding BC industries help sustain the local economy. In Nanaimo, Vancouver Island University brings students in, arenas and parks are family attractions, and the countless tourist activities keep Nanaimo's economy strong.
As the city has grown, outlying communities are now well established. Each neighbourhood offers its own unique benefits and beauty, while a select few are particularly stunning. There are many desirable BC Nanaimo neighbourhoods to live in, and the options for new residents and homeowners are plentiful.
Wherever you choose to live or buy in Nanaimo, you will be minutes away from every imaginable outdoor activity, recreation, parks, lakes, beaches, shopping, restaurants, schools and more. Almost every community has gorgeous ocean, mountain or lakeside views with beautiful waterfront properties.
What Are the Best Areas of Nanaimo to Live In?
Lantzville
The District of Lantzville was officially incorporated in 2003 and was named during its coal mining days after one of the coal mine investors, Mr. Harry Lantz. This charming community is located on the outskirts of north Nanaimo, with a population of nearly 4,000.
Outdoor activities in Lantzville include beaches, hiking and biking trails, golf, fishing and parks. Lantzville's Pipers Lagoon Regional Park is an 8-hectare park featuring beautiful ocean views, lookouts and scenic trails.
The District of Lantzville is rural and primarily residential, with larger lots than the heart of Nanaimo. Lantzville is close to all north Nanaimo amenities, including Woodgrove Centre, restaurants and a variety of shopping and outlet stores. A 20-minute drive takes you into Parksville's beauty, including its famous Rathtrevor Beach.
Real estate in Lantzville ranges from established neighbourhoods and homes with mature landscaping to modern houses. Many properties offer stunning ocean views and large lots. Living in Lantzville provides a country feel with all the amenities one needs making this area highly desirable for many homeowners.
Lantzville is separated into two distinct areas. The community of Lower Lantzville is located on the waterside with a small town village feel. Upper Lantzville is on the opposite side of the Parkway highway, offering hillside ocean views and a quiet rural setting. The Foothills is a new mixed-use neighbourhood development zoned for over 730 homes located in Upper Lantzville.
North Nanaimo
North Nanaimo is a community that offers beauty, recreation and convenience. Beaches, parks, lakes, trails, shopping, entertainment and beautiful waterfront properties are some of the many benefits of living in North Nanaimo.
Families are drawn to this newer developed area of Nanaimo for its amenities, schools, safety and suburban lifestyle. The homes in this area are typically spacious and newer than most properties in South Nanaimo.
Some of the modern conveniences North Nanaimo provides are Woodgrove Centre, Costco, a variety of convenient box stores and a collection of restaurants to choose from. Outdoor activities are abundant and all within easy access.
Jingle Pot
The neighbourhood of Jingle Pot is located on the outskirts of the City of Nanaimo at the base of Mt. Benson. Much like Lantzville, this area is a rural subdivision with generous-sized lots and a variety of older houses mixed with modern and large luxury homes.
Many houses are built with suites that appeal to homeowners looking for a mortgage helper. Farm homes and properties with acreage enhance Jingle Pot's country charm. Lakefront homes on Westwood Lake are desirable, as are the many newer developed high-end homes.
Jingle Pot is close to all the amenities of North and Central Nanaimo yet maintains its rural setting with beautiful scenic parks, trails and lakes. The many opportunities for outdoor recreation draw active families to this area. A few popular outdoor highlights of Jingle Pot include Westwood Lake, Ammonite Falls and Mt. Benson Regional Park.
The Jingle Pot community consists of North and South Jingle Pot. Both areas are rural subdivisions; however, South Jingle Pot is closer to downtown Nanaimo and the University District. South Jingle Pot is also a newer area containing more modern upscale homes than North Jingle Pot.
Dover Bay
Dover Bay is one of Nanaimo's most desirable communities and is considered one of its safest. Large luxury homes, ranchers, west coast contemporary, modern designs, condominiums and townhomes are some options available in Dover Bay.
Gorgeous ocean views can be seen from many of the homes in the Dover Bay area. Families and retirees are drawn to this upscale community for its proximity to schools, activities, recreation and every amenity. Desirable large lots provide privacy between neighbours.
Dover Bay is situated north of Nanaimo and offers all the conveniences and outdoor recreation that North Nanaimo has. Popular family recreation spots include several beaches and parks, including McGirr Sports Field, Blueback Park and Invermere Beach. While golf enthusiasts can enjoy Winchelsea View Golf Course and Fairwinds Golf Club, both within minutes.
Pleasant Valley
Another beautiful North Nanaimo community is Pleasant Valley. Homes in Pleasant Valley are newer and more modern than some areas of Nanaimo, as it was developed around the 1980s. Most homes in this neighbourhood are on or near Brannen Lake. Uplands, Long Lake and Dover Bay are some of the nearby communities.
All the conveniences of North Nanaimo and Woodgrove Centre are within easy access for Pleasant Valley residents. Pleasant Valley Park is available for soccer, baseball and other field sports. Camcrest Park is a wonderful play park for young families that is set amongst mature trees in a beautiful rural setting.
Diver Lake
This small neighbourhood community runs alongside Diver Lake and Long Lake and is located northwest of the City of Nanaimo. A well-established historic area with many older homes, Diver Lake has recently seen the development of newer subdivisions. This area is often more affordable than other Nanaimo communities making it desirable for new homeowners.
Diver Lake is close to all of North Nanaimo's amenities, parks and activities. With an easy drive into Central Nanaimo, this community offers everything that residents may need.
Hammond Bay
Hammond Bay is a luxury neighbourhood located on the north side of Nanaimo between Dover Bay and Departure Bay. Most homes in Hammond Bay offer breathtaking ocean views as this community was built on the hillside, where many homes overlook Stephenson Point.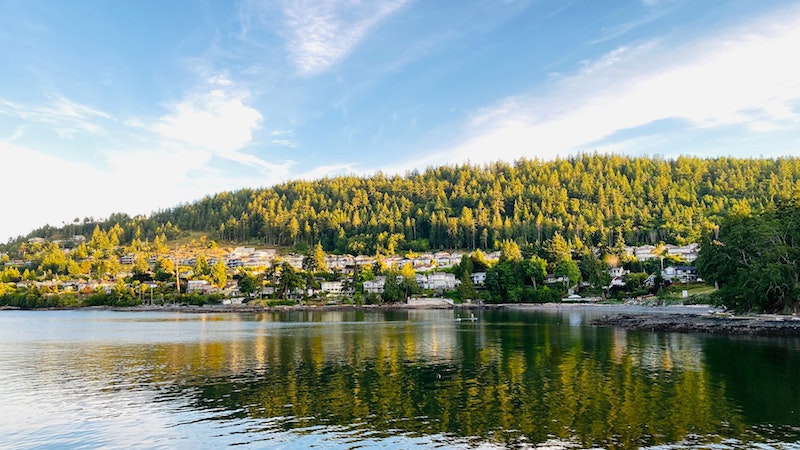 Large, quiet, and beautifully landscaped lots are typical in this neighbourhood. Hammond Bay consists mainly of single-family homes; however, townhomes and condo developments also provide housing options for residents in this area.
Several beautiful parks are located near Hammond Bay, the most famous of which is Pipers Lagoon Park. Pipers Lagoon Park is a stunning expansive 8-hectare oceanside park with scenic trails and ocean viewpoints. Other popular nearby parks include Planta Park, Eagle Point, Linley Valley, Neck Point Park and Rutherford Ridge.
Departure Bay
Departure Bay is located in Central Nanaimo. Once its own settlement, Departure Bay was amalgamated with the City of Nanaimo in 1975. Despite amalgamating into Nanaimo, the municipality of Departure Bay has retained a strong sense of community.
Departure Bay spans from Stephenson Point on the north-eastern point of the bay to the south end where BC's Departure Bay ferry terminal sits. Once an active harbour for loading coal and other cargo, this now quiet bay is used for swimming, relaxing in the green park area and beachcombing.
Considered a highly desirable place to live in Nanaimo, the community of Departure Bay was built on the slopes overlooking this stunning oceanfront neighbourhood. Homes range from strata, high-end post-war, upscale luxury to older and newer custom builds.
Neighbourhoods in Departure Bay include Sherwood Forest, where the streets are named after Robin Hood characters, Lynburn on the north side, Cilaire with Beach Estates Park to the south and the main beach area located in the centre of the bay.
Its central location allows every convenience and shopping experience for the residents of Departure Bay. Lakes, hiking trails and other outdoor activities are a few of the many features this desirable community holds.
Brechin Hill
Located on the outskirts of Departure Bay, Brechin Hill is central and close to all Nanaimo offers. This "artistic," well-established area is one of the more affordable in Nanaimo that has retained many older homes with beautiful ocean views.
Homes in this community are built on the hillside that leads down to the Departure Bay ferry providing almost every property with an ocean view or a glimpse of one. The views from Brechin Hill include Departure Bay, Newcastle Channel and Nanaimo Harbour.
The Newcastle neighbourhood is considered part of Brechin Hill, where beautiful historic craftsman homes were built for the elite in the original Newcastle Townsite. Several of these stunning historic houses on parcels of land still exist, while others have been subdivided into newer developments.
Central Nanaimo
Central Nanaimo is well established and offers affordable real estate with a mix of mostly older with some newer homes. Condos and townhouse complexes are options for homeowners in this popular community. Located in the heart of Nanaimo, Central Nanaimo is close to all surrounding communities, activities and amenities.
The Nanaimo Regional Hospital and Beban Park recreation complex are key to Central Nanaimo. Beban Park has every recreational activity centre imaginable from pools, tennis, equestrian, golf, driving range, soccer, basketball, bike park, fitness, social centre, dog park, trails, BMX track, skate bowl, beach volleyball and more.
Families, health care workers and investors are drawn to Central Nanaimo for its affordability and proximity to the hospital, schools, recreational activities, shopping, dining and every possible amenity.
A variety of parks nearby include the popular and active Bowen Park, Beaufort Park, Hawthorne Park, Beach Estates Park, Buttertubs Marsh, Colliery Dam Park, Westwood Lake and camping at Living Forest Park.
Uplands
The community of Uplands is situated near Long Lake and above Departure Bay providing many homes in this area with gorgeous ocean, lake, mountain and city views. Lakeside properties include private docks and boat moorage. Long Lake Heights Estates is a desirable south exposed niche strata neighbourhood in the Uplands with views of Long Lake, Diver Lake and Mt. Benson.
Properties range from condos, townhomes, single family, west coast contemporary and luxury homes on larger lots. Additional accommodation is often available in many single-family homes in the Uplands that contain in-law or legal rental suites.
Nanaimo North Town Centre, Linley Valley, Neck Point Park and Pipers Lagoon are easy to access. Several local amenities add to the convenience of the Uplands Nanaimo lifestyle.
University District
The University District, sometimes referred to as "Harewood," is an up-and-coming area of Nanaimo that attracts new homebuyers and buyers wanting to invest in a university rental property. The cost of living, including real estate, is typically lower in the University District than in other areas of Nanaimo.
The majority of homes are older built in the 1970s to 1990s but are now mostly renovated. New developments, including houses, duplexes, strata townhomes and condominium buildings, are newer housing options in the University District.
University District neighbourhoods include College Heights, Hawthorne, Fairview and Harewood. These neighbourhoods surround VIU (Vancouver Island University), making the University District area convenient for attending students.
Young families find the University District appealing for its proximity to schools, parks, hiking, beaches, downtown Nanaimo and the Parkway expressway. The Nanaimo Aquatic Centre, Nanaimo Ice Centre and University Village Mall enhance this thriving community.
South Nanaimo
South Nanaimo is an older area of Nanaimo with an interesting history. Known as the "South Ward" in the 1890s and home to working-class families, South Nanaimo has restored many of its original heritage homes, maintaining the area's character. Older homes are mixed with new as many of the original large parcels of land were subdivided for development.
Affordability, convenience and location are some of the many reasons to live in South Nanaimo. The community of South Nanaimo is close to the university, downtown, every convenience, and many beautiful parks.
Harewood Centennial Park (Sherry Fields), Janes Park, Colliery Dam Park, Evergreen Kinette Park, Petroglyph Provincial Park and Chase River Estuary Park are a few of the exciting parks and hikes nearby.
Old City Quarter
There is plenty of historical, character and artsy architecture in Nanaimo's Old City Quarter. Revitalized buildings date from the late 1800s to the early 1900s. The Old City Quarter maintains a strong sense of community and charm. Newer developments blend with historical buildings in similar designs and styles.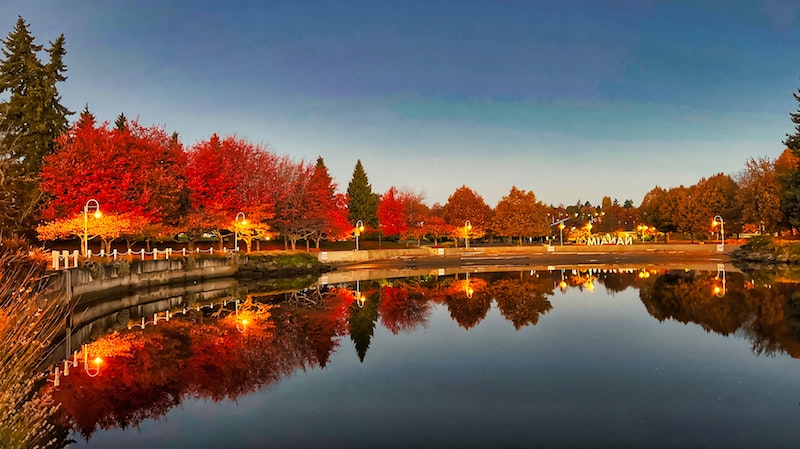 In the early 1980s, Old City Quarter underwent an extensive revitalization project, and in April of 1993, the Old City Quarter Association was incorporated.
Residents enjoy a vibrant city lifestyle in the heart of Nanaimo's old town. Dining, theatre, museum, library, boutique shopping, cafés, beaches and parks are just a few highlights of Old City Quarter's downtown living.
Properties range from beautifully remodelled historical buildings such as Victorian, Edwardian and Craftsman architecture to modern condos and townhomes.
Cinnibar Valley and Chase River
Chase River / Cinnibar Valley is a family-oriented rural community that was established in 1914. A convenient 5 minutes from downtown Nanaimo, this community offers rural country living with every amenity nearby.
Young families, retirees and working professionals looking for affordable real estate who wish for a quiet lifestyle are drawn to this neighbourhood. The Cinnibar Valley / Chase River area offers easy access to every convenience and outdoor activity.
Shopping, restaurants and other conveniences can be found at Southgate Shopping Centre and Southpark Mall. Elaine Hamilton Park and Cinnibar Valley Park have soccer and baseball fields, tennis and basketball courts and a playground for children to enjoy.
Outdoor hiking and nature are nearby with Nanaimo River Estuary, Parkway Trail, The Abyss and Extension Ridge Trail, Richard's Marsh, Chase River Estuary Park and Petroglyph Provincial Park.
Cedar
Cedar-By-The-Sea is a small rural community located approximately 8 kilometres southeast of Nanaimo. The municipality of Cedar was named after the Western Red Cedar that was plentiful in the area.
Living in Cedar offers a quiet country lifestyle outside of Nanaimo's city bustle. Cedar Village Square offers necessary amenities, restaurants and pubs, while fresh produce and other shopping can be found at Cedar Farmers Market. Plentiful in outdoor activities, Cedar is popular with residents who enjoy hiking, biking and time spent at the river or beach.
Properties range from large acreages, farms, luxury houses and older homes to newer contemporary house designs. Yellow Point boasts prestigious homes along the coastline.
A few popular parks nearby are Hemer Park, Cable Bay Trail and Nanaimo River Estuary.
Where to Live in Nanaimo?
Nanaimo offers potential homebuyers incredible diversity from a vibrant downtown lifestyle in Old City Quarter, a comfortable suburban lifestyle in South, Central or North Nanaimo, luxury living in Departure Bay, Hammond Bay or Dover Bay to a country rural life in outlying areas such as Lantzville, Cedar or Cinnibar Valley and Chase River.
Wherever you are in Nanaimo, you will have access to all its west coast beauty and every possible convenience.
We hope you've found this information about Nanaimo neighbourhoods helpful. For your convenience you can easily search all Nanaimo Houses for Sale here.