What Are the Best Neighbourhoods in Maple Ridge?
Posted by Chris Fenton on Monday, February 27, 2023 at 10:00 AM
By Chris Fenton / February 27, 2023
Comment
Welcome to the Loyal Homes guide to Maple Ridge. In this article, we will provide a brief overview of the city and the highlights and attractions available to residents and visitors to Maple Ridge. We will then dive deeper into the ten distinct neighbourhoods of Maple Ridge and conclude with some of our advice on how to choose where to live in this thriving region of the Lower Mainland.
Maple Ridge is a vibrant and growing city located in the Lower Mainland region of BC. With a population of over 90,000 people as of 2021, Maple Ridge is the fifth largest city in the Metro Vancouver area. Nestled in the heart of the Fraser Valley, Maple Ridge is surrounded by stunning natural beauty, including forests, rivers, and mountains.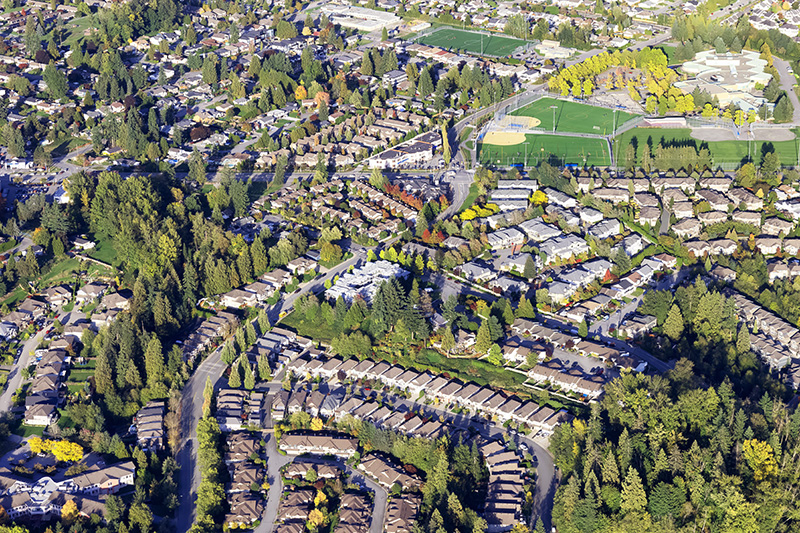 The city is a popular destination for outdoor enthusiasts, offering a wide range of recreational activities, from hiking and biking to fishing and camping. In addition to its natural beauty, Maple Ridge is also home to a thriving arts and culture scene, with various galleries, theatres, and music venues.
Maple Ridge is also closely connected with agriculture and is home to many farms. This community offers residents a unique blend of urban conveniences, natural beauty, a rich lumber refinement history, and associated work. With its stunning views of the Fraser River and the Golden Ears Mountains, Maple Ridge is a popular choice for families, outdoor enthusiasts, and commuters. Whether you're looking for a peaceful retreat from the hustle and bustle of the city or an active lifestyle surrounded by nature, Maple Ridge has something for everyone. Maple Ridge was previously a municipality in the Lower Mainland; residents voted to change the status to a city in 2014, which coincided with the 140th anniversary of its original incorporation
Maple Ridge is an area with a deep history, which is reflected in the character of the neighbourhoods and buildings. Maple Ridge has diverse neighbourhoods, each with unique character and amenities. There are ten distinct areas of Maple Ridge, which we will expand on below.
What Are the Best Areas of Maple Ridge to Live In?
Albion/Kanaka
First up is Albion/Kanaka, a vibrant community with a mix of residential and commercial developments. The neighbourhood is home to various shops, restaurants, and services, as well as a large community park with sports fields and playgrounds. Albion is popular with families thanks to its excellent schools and family-friendly amenities.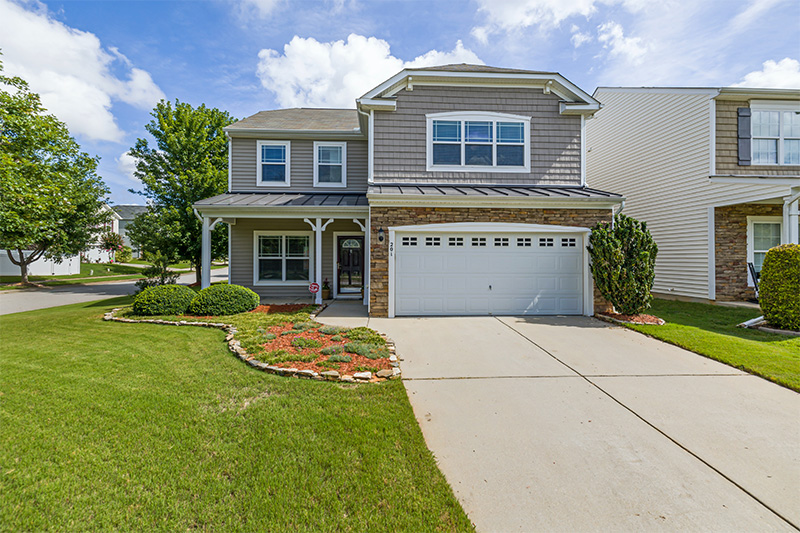 The neighbourhood is home to several elementary and secondary schools and the popular Albion Sports Complex, which offers a range of sports programs and facilities. The Albion Fairgrounds, located on the eastern edge of the neighbourhood, hosts a range of events throughout the year, including the popular Maple Ridge CountryFest.
Hammond
Hammond is the next neighbourhood to be discovered in Maple Ridge. Located in the western part of Maple Ridge and bordering Pitt Meadows, today, Hammond is a popular film location for TV series and movies. Hammond Stadium Park serves as a monument to the area's rich appreciation and history for baseball, one of many potential athletic activities to participate in. This primarily residential area is adjacent to a large commercial zone offering a variety of light industrial businesses. Wide, quiet streets are perfect for raising children in a safe, activity-focused environment.
Port Haney
Port Haney is one of the older areas of Maple Ridge and is best experienced by the Port Haney Heritage Walk, which takes participants on a tour of 12 original buildings that defined life for early Maple Ridge settlers and residents. This heritage district sits in the core of today's downtown, starkly contrasting the modern development now found in this area.
Stave Falls
Stave Falls also refered to as Ruskin, is found at the border of Maple Ridge and Mission, where the Fraser River meets. It first grew prominent as a lumber operation with an adjoining mill, leveraging the proximity of the water to move logs and goods in and out of the area.
Today, this history is still present among the active sawmills and shakes. This rural area has a couple of small residential areas adjacent to the industrial facilities, which house mostly employees of the local lumber facilities and their families. Directly to the west lies Whonnock.
Silver Valley
Silver Valley is a growing neighbourhood filled with many residents who are excited about taking advantage of the proximity to outdoor recreation. It lies in the northern area and is primarily defined by newer housing developments. These homes provide easy walking access to an extensive network of trails that wind through the creeks and rivers of the valley. It is common to see residents on horseback, as the area is very popular for equestrians.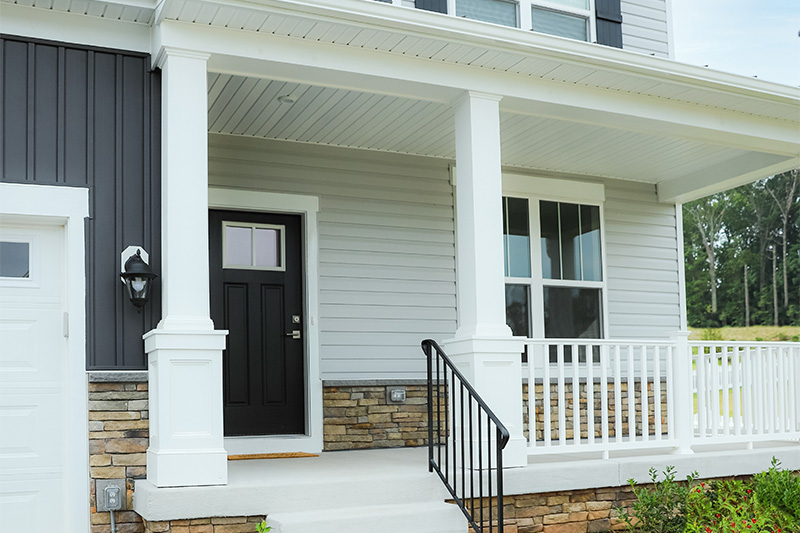 Older parts of this neighbourhood are heavily treed, and the homes sit on small acreages with distinct separation from neighbours. It is also home to the Malcolm Knapp research forest, a protected area that is home to incredible wildlife and vegetation.
Maple Ridge Town Centre
The Town Centre is a walkable urban neighbourhood that is the home of Maple Ridge's urban core. It offers a variety of residential types, including small apartments and townhouses, and is the densest neighbourhood of this region. Residents have access to many local shops and stores to fulfil all of their daily needs. It is surrounded by older single-family homes with large front and backyards, providing space for the whole family to live and enjoy.
Thornhill
Thornhill offers a similar style of living to Silver Valley but is located in the east rather than the north. This heavily forested area is dotted with farms and residential homes nestled into the hills. Many of the homes here are attached to small working farms. Thornhill is also home to a gem of a disc golf course, a popular attraction that keen players are willing to travel to visit.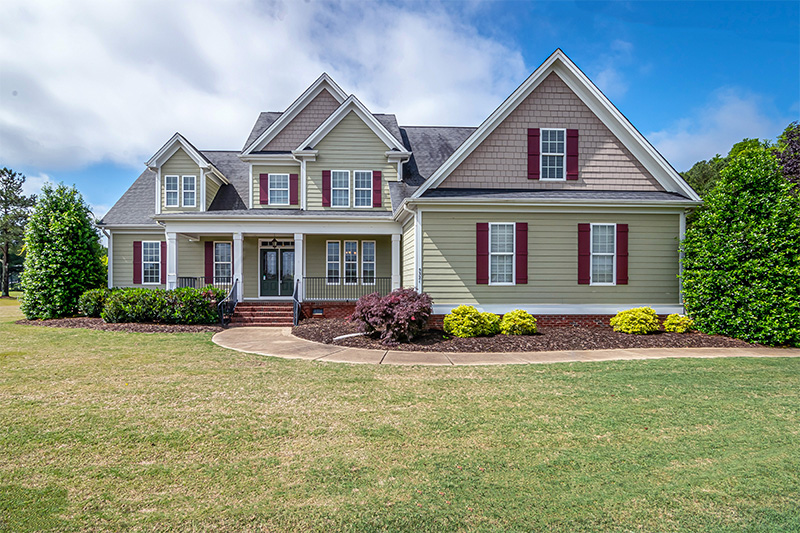 Homes here tend to be large, newer single-family dwellings with high-end features, upwards of 4 bedrooms, and multi-car garages. Home buyers can also find acreages in Thornhill, Maple Ridge, perfect for small hobby farms.
Webster's Corner
Webster's Corner is a unique neighbourhood, defined primarily by a long history of Finnish settlers. To this day, you can find original homes built with residential saunas - a must-have for any Finn, regardless of where they live! The houses here are sparse and separated by large swathes of forest and farmland. For the golf enthusiast, there is even a home here with a custom-built private golf course!
Yennadon
Yennadon is an agricultural area with active production. Most of the homes here are attached to working farms, although some houses are available for residents who value the proximity to recreational activities. Like other neighbourhoods, Yennadon is popular among equestrians due to the accessibility to horse-friendly trails.
Hikers and horseback riders appreciate the many trails of Golden Ears Provincial Park, which attracts residents throughout the Lower Mainland. In the summer, Alouette Lake offers swimming, fishing, and boating, as well as wind and wake surfing when the breeze is blowing. It is considered a paradise for mountain bikers, and newer developments offer opportunities for those who want to be close to recreational activities but do not wish to live on a farm.
Whonnock
Last but not least, if you're looking for a more rural setting, check out Whonnock. Located in the northeastern part of Maple Ridge, this neighbourhood is known for its rolling hills and forests. The community is home to a mix of larger properties, many with acreages and hobby farms. Whonnock is a popular choice for those who enjoy the outdoors, with a range of parks and trails in the area.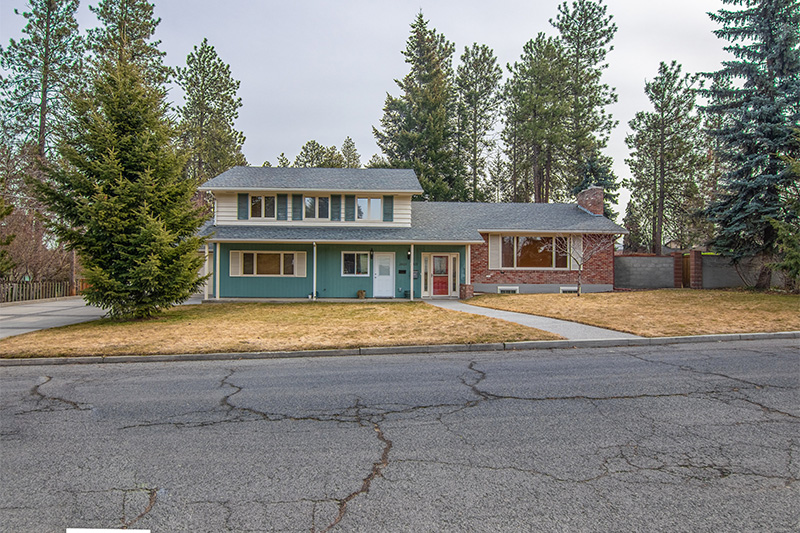 The neighbourhood is home to the Whonnock Lake Park, which offers a range of recreational opportunities, including swimming, boating, and hiking. Whonnock is also where one can find several equestrian facilities, making it a popular choice for horse enthusiasts. The Whonnock Community Hall, located at the heart of the neighbourhood, hosts a range of events and activities throughout the year.
Loyal Home's Top Picks
It's hard to pick from such a diverse array, but we wanted to provide our perspective on the top three areas to buy and/or invest in. Firstly, is the Town Centre. The city is committed to expanding this area to accommodate a growing population and expects that 50% of all new residents of Maple Ridge in the next decade will move into this area. As such, this provides an investment opportunity for those willing to take a risk. Secondly is Webster's Corner, purely based on the possibility of owning a home with a built-in traditional Finnish sauna! Finally, Silver Valley offers some of Maple Ridge's newest developments but retains access to an incredible amount of outdoor recreational activities. In addition, it flies under the radar compared to Golden Ears, and you are less likely to encounter tourists in comparison to an area like Yennadon.
Where to Live in Maple Ridge?
In conclusion, Maple Ridge is a vibrant and growing city with a wide variety of neighbourhoods to choose from. Maple Ridge is stereotypically known as a rural area, perfect for people looking for peace from the hustle and bustle of the city or an active lifestyle surrounded by nature. It could also be an exciting place for one seeking a more urban atmosphere as the city continues to invest in encouraging development in the more dense central areas. To help you choose the right neighbourhood in Maple Ridge, here are some tips:
Consider your lifestyle and what you're looking for in a neighbourhood. Do you want to be close to amenities and transit, or do you prefer a more rural atmosphere?
Are you commuting regularly to another part of the Lower Mainland? If so, consider some of the more western neighbourhoods to cut down on your commute time. If you are working remotely or for a Maple Ridge business, you may prefer other parts of this area to take advantage of being far away from the city!
There are so many other Factors to Consider When Moving to a New City. Think about your budget and housing preferences. Maple Ridge has a range of housing options, from single-family homes to townhouses and apartments, so make sure to choose a neighbourhood that fits your budget and needs. There are several private, large lots with luxury homes. There is enough space to build tennis courts, pools, or other unique recreational opportunities. For those who want to build a house with a playground, you can find the space to do so.
Research the neighbourhood's amenities and facilities. Check out the schools, parks, and other community amenities to ensure the neighbourhood has everything you need. Depending on where you choose to live, your children could walk to school or take the bus.
Take a look at the neighbourhood's safety and crime rates. Maple Ridge is generally a safe city, but it's always a good idea to research the neighbourhood's safety before moving in.
Maple Ridge may not have a huge population, but it is a big city spread over a considerable distance. We know it can be challenging to navigate choosing where to live. For those who already own a home in Maple Ridge, understanding the value of your property may take a lot of work, given the variety of property types available.
If you want to better understand the market in Maple Ridge, there is no better place to start than connecting with our Client Care Coordinators. Here to help, our team of experts is always available to answer questions about the market, whether you are considering moving to the area or selling your home. For those requiring a deeper level of expertise, we can connect you with local experts who share our values and will provide excellent customer service no matter your requirement.
We hope you've found this information about Maple Ridge neighbourhoods helpful. For your convenience you can easily search all Maple Ridge Houses for Sale here.