What Are the Best Neighbourhoods in Kelowna?
Posted by Chris Fenton on Monday, September 19, 2022 at 10:00 AM
By Chris Fenton / September 19, 2022
Comment
As the biggest city in the Thompson Okanagan region and the third biggest population centre in British Columbia, Kelowna has a lot to offer residents and real estate investors. Kelowna has a fantastic climate, beautiful natural scenery and is well-known for being a hub of recreational activities and outdoor adventures.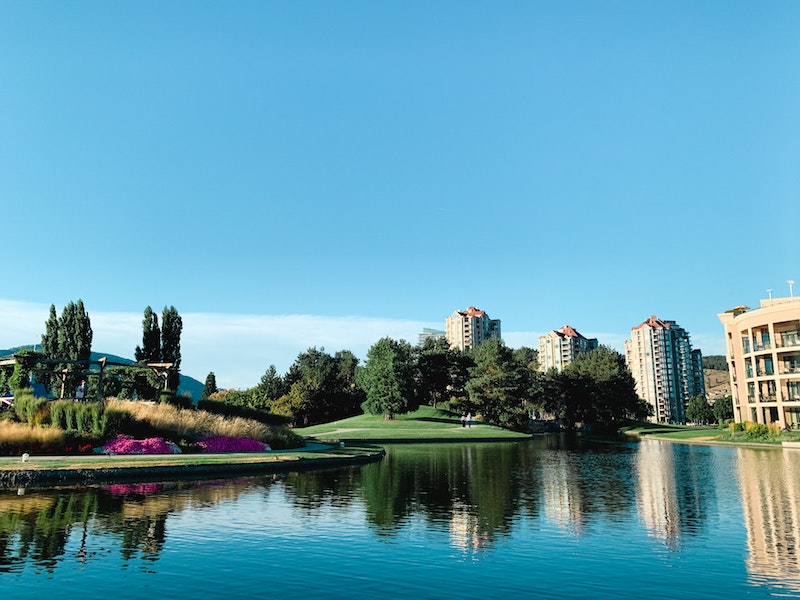 Kelowna has neighbourhoods in a range of styles that can fit the budgets and lifestyles of almost any property investor. Like many of BC's largest cities, a lack of housing supply and questions of affordability have been raised particularly in recent years, but ample newly built and planned developments are being added to the housing supply.
The Kelowna area is home to some of the best weather you'll find anywhere and is a world-class destination for agriculture and wine. Located near the shores of beautiful Okanagan Lake, those who love boating, swimming, and watersports could find Kelowna to be paradise. Similarly, real estate investors interested in short-term and vacation rentals and high-end luxury properties will find appealing options in Kelowna's scenic neighbourhoods.
From the density and diversity of Downtown Kelowna to the laid-back, quiet areas near the city's outskirts, Kelowna's neighbourhoods offer a wide array of housing styles and different atmospheres. You'll find family-centred neighbourhoods, zones for urban professionals, vacation properties, and even large acreage and farms that could appeal to hobbyists and growers. Let's take a deep dive into all of Kelowna's diverse neighbourhoods.
What Are the Best Areas of Kelowna to Live In?
Black Mountain
Black Mountain is located around a twenty-minute drive east of the core downtown area of Kelowna. Home to the excellent Black Mountain Golf Club—a professional, par-71 course—it's one of the top neighbourhoods for those passionate about outdoor recreation and leisure. Properties in Black Mountain primarily come in the form of single-family homes, many of them built recently on good-sized lots, making them solid options for growing families.
Near the golf course, you'll find relatively affordable townhome and condo units, but around 70% of the properties in this neighbourhood are detached homes. Around half of Black Mountain's homes were built in the past few decades, but you will also find unique properties that date back to the 1960s.
Crawford Estates
Crawford Estates is fifteen minutes by car from central Kelowna and is an excellent family-friendly neighbourhood, offering a relaxed atmosphere and appealing proximity to parks, schools, and recreation facilities.
Most of the properties in Crawford Estates were built between the 1980s and 2000s. In terms of property types, you'll find split-level craftsmen homes, stylish mid-century-style homes, and ranchers. When it comes to more recently-built properties, you'll find luxurious custom-built estates. In Crawford Estates, properties are impressively spaced out from one another, offering ample privacy and tranquillity.
Springfield/Spall
Just slightly to the northwest of Mission Creek Regional Park, you'll find the Springfield/Spall neighbourhood, a bustling community of more than twenty thousand residents. Springfield/Spall is close to shopping centres and other amenities, and it can be a good choice for families, as it's home to plenty of schools within easy walking distance.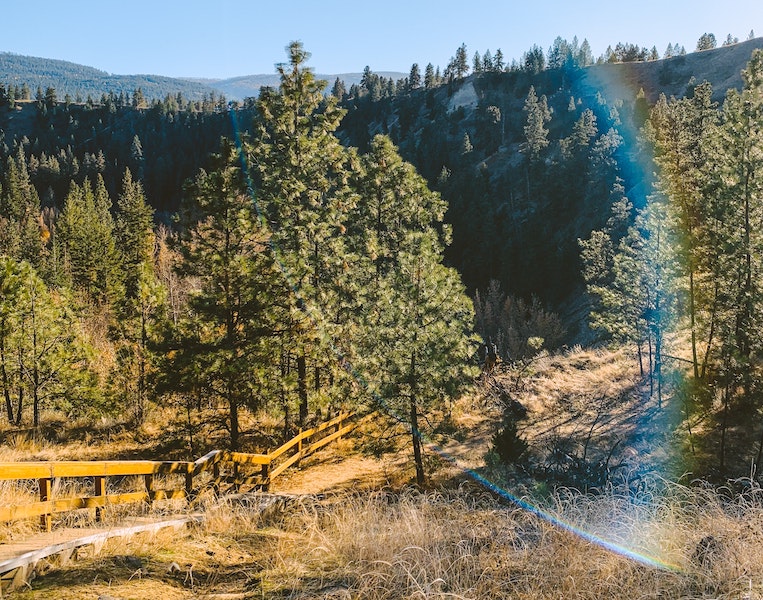 Real estate investment opportunities in Springfield/Spall include some of Kelowna's more affordable single-family homes and plenty of new condo and townhome units.
Dilworth Mountain
Dilworth Mountain is a high-end neighbourhood with beautiful homes scattered across an idyllic hillside just ten minutes northeast of Downtown Kelowna. Dilworth Mountain is a low-density, quiet part of Kelowna that is within easy range of the city's main amenities, making it an ideal neighbourhood for those looking for a mix of convenience and tranquillity.
While most properties are large, upscale homes on comfortable lots featuring mature landscaping, you'll also find newly-built townhomes and condos, in addition to developments that cater to seniors.
Ellison
Further to the northeast along Highway 97 is Ellison. Ellison is one of Kelowna's charming rural areas and is home to ample acreage and properties that can accommodate hobby farms and other agricultural pursuits.
Single-family homes in Ellison offer excellent affordability compared to Kelowna's more urban areas, and the neighbourhood features many nearby golf courses and plenty of parks. Ellison is only a few minutes from the airport, making it a particularly strong choice for those who frequently travel for work and real estate investors from out of town.
Glenmore
Slightly north of Downtown Kelowna is Glenmore, nestled onto the base of Dilworth Mountain. Glenmore is another of Kelowna's most appealing neighbourhoods for families, as it offers excellent schools and walkable streets.
Scenic park areas in Glenmore include Stephens Coyote Ridge Regional Park, North Glenmore Dog Park, and Hidden Lake. In addition to impressive new high-end homes and large family homes built in the 1980s and 1990s, you'll find affordable new condo developments that offer great affordability for those who don't require much space.
Kettle Valley
Kettle Valley is a charming little village located south of Downtown Kelowna. The neighbourhood emerged a few decades ago and was consciously created with a small-town atmosphere in mind. Its location right along Okanagan Lake and its sprawling parkland make it a very scenic neighbourhood, with its small-town feeling and beautiful surroundings.
You'll find cute townhomes, desirable family homes, and unique custom hillside properties in Kettle Valley. The historic neighbourhood has been threatened by forest fires in the past but has bounced back and is a sought-after place to live.
South East Kelowna
In South East Kelowna, you'll find all the hallmarks of what makes the city such a desirable place to live. South East Kelowna is filled with vineyards and orchards, and the planned golf community surrounding Gallagher's Canyon Golf Club gives residents of this neighbourhood a chance to live close to one of the best golf courses in the country.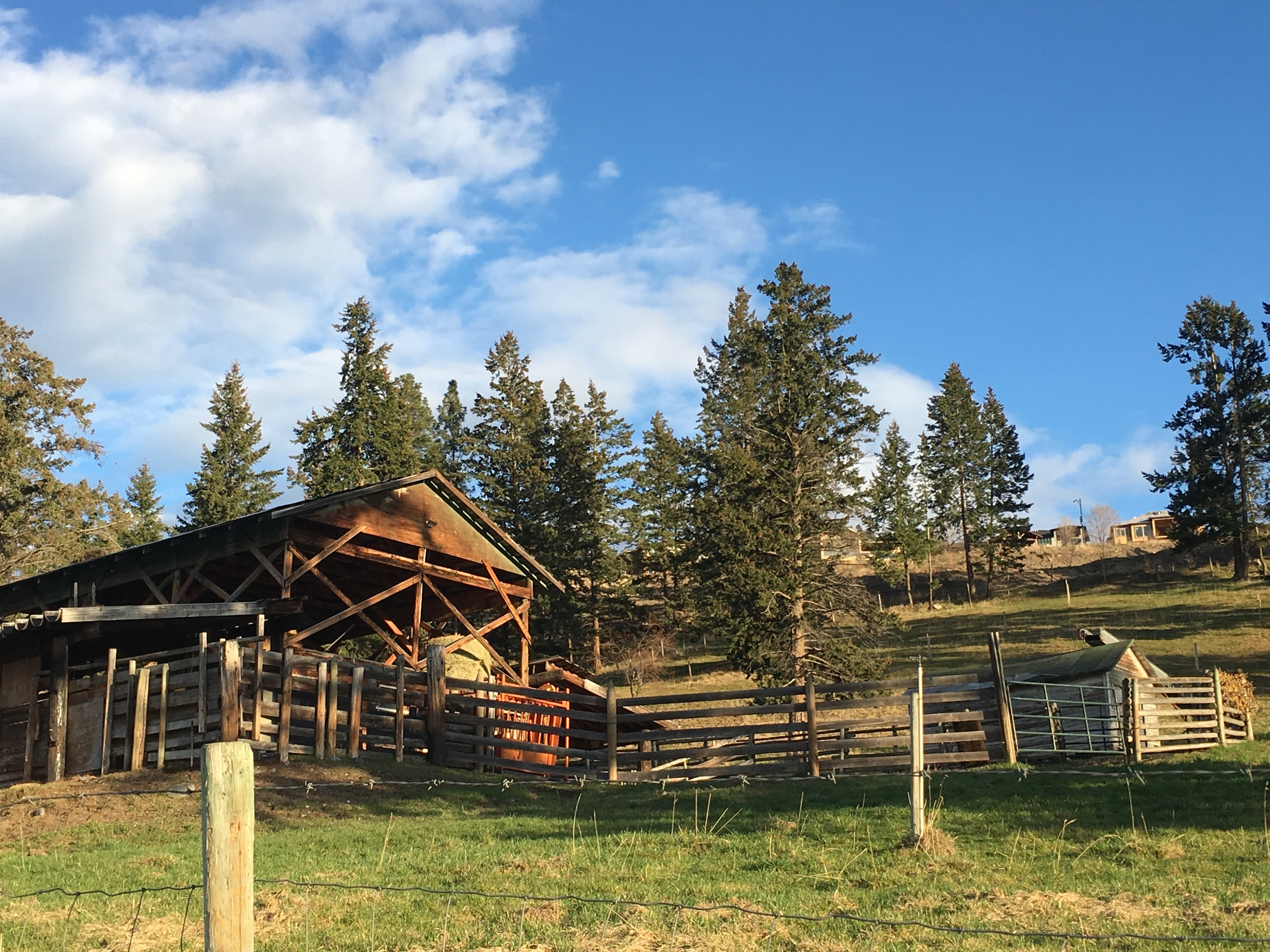 In South East Kelowna, the lake and mountain views are fantastic, hiking and biking trails can be found right in your backyard, and there are family homes on large lots of land. South East Kelowna is home to some of the city's most prestigious multi-million dollar homes.
Mission
Slightly south of Downtown Kelowna, near the base of Okanagan Mountain, are the Upper Mission and Lower Mission neighbourhoods. These tranquil lakefront neighbourhoods are home to some of the city's best wineries and beautiful lakefront scenery. Mission was its own municipality before joining Kelowna mid-way through the previous century, so it has its own distinct character compared to Kelowna.
It's home to a thriving commercial centre with great shopping and coffee shops, and two of the most popular beaches in Kelowna are located in Mission. Upper Mission extends into the foothills and features luxurious properties with some of the best views in the city. Meanwhile, Lower Mission is home to a wide range of property styles, including townhomes, condos, and large, luxurious properties.
McKinley Landing
McKinley Landing is one of the least densely populated neighbourhoods in Kelowna, making it popular with those seeking peace and quiet along the eastern shores of Lake Okanagan. This hidden gem has also been growing in popularity recently, and new single-family homes have been continuously springing up.
Sprawling mansions have become somewhat common, as real estate investors have jumped on the opportunity to acquire large, relatively affordable properties a short drive from central Kelowna. In McKinley Landing, you'll find exclusive gated communities and multi-acre lots ready for your dream home.
Rutland
Rutland is easily Kelowna's largest neighbourhood. It is largely a residential part of the city, but plans are underway in coordination with community groups and the city to revitalize the neighbourhood's commercial area. Until the 1970s, Rutland was a separate town, but it merged with Kelowna in 1973.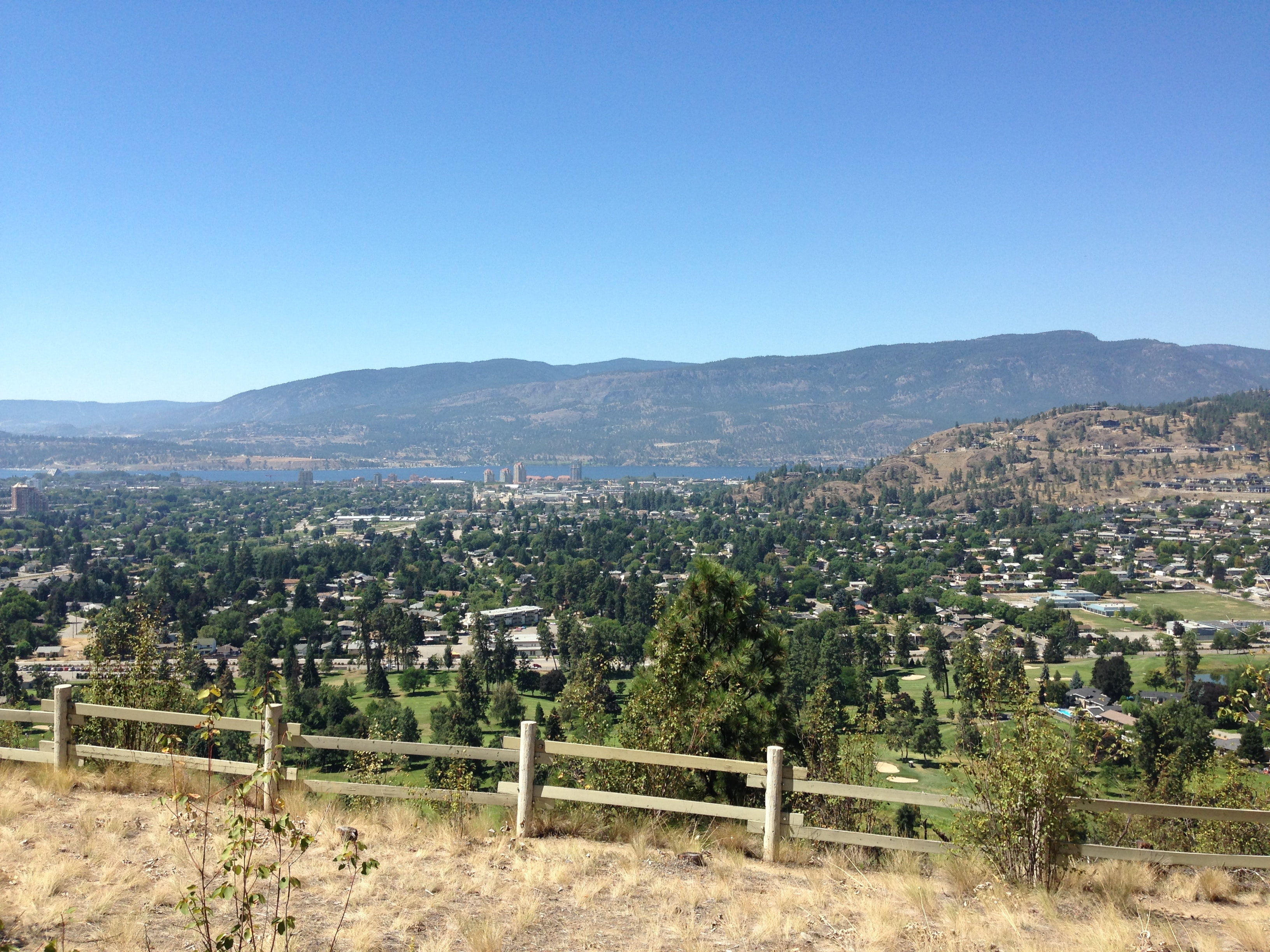 Rutland is home to several relatively affordable property types, and real estate investors looking for income-producing rental properties will find plenty of opportunities. Due to its large size, the neighbourhood of Rutland is divided into Rutland North and Rutland South. Rutland North is bordered south by Highway 33 and Highway 97 to the west. Rutland South is bordered by Highway 33 to the north and Highway 97 to the west.
South Kelowna
South Kelowna has an appealing mix of property styles for real estate investors to choose from—from unique heritage homes to affordable new condos and townhomes to spectacular lakefront properties. The neighbourhood is well connected to surrounding areas by walking and biking paths to nearby communities, making it a popular choice for young professionals, retirees, and families.
University District
One of Kelowna's fastest-growing and most vibrant neighbourhoods is the University District. This neighbourhood is situated right beside the popular University of British Columbia Okanagan campus and is home to a growing supply of apartment residences.
The University District neighbourhood could be on the radar of real estate investors looking to acquire income-producing rental properties, as it derives strong demand from students of the university who require lodging.
Wilden
Slightly to the north of the heart of Kelowna is the new Wilden master-planned community. Wilden features cozy, calm residential areas nestled into the hillside, designed to integrate seamlessly into the natural environment. In Wilden, you'll find large single-family homes, stylish townhomes, and developed lots ready for your ideas.
We hope you've found this information about Kelowna neighbourhoods helpful. For your convenience you can easily search all Kelowna Houses for Sale here.