Understanding Home Inspection Costs in BC
Posted by Chris Fenton on Monday, July 25, 2022 at 10:00 AM
By Chris Fenton / July 25, 2022
Comment
There are a number of different steps to take and decisions to make when you are purchasing a home in British Columbia. One of those decisions may be whether or not to complete a home inspection. In this article, we aim to help you understand the home inspection process, the typical costs, and the next steps after receiving your inspection report to help you determine whether or not to perform a home inspection when purchasing your next property.
What is a Home Inspection?
A typical home inspection is when a trained inspector completes a survey of a home, townhouse or condo. It typically takes 1-3 hours to complete and includes a visual observation and a basic assessment of a home's structure and systems.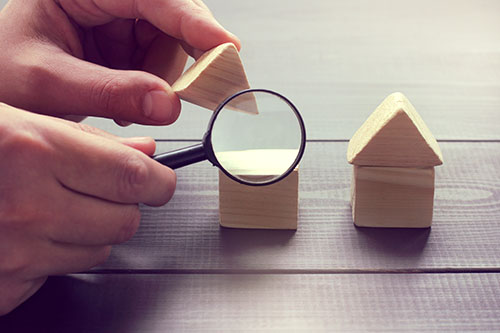 In British Columbia, the government regulates the home inspection industry by requiring all inspectors to be educated, trained, and licensed. The Consumer Protection Act serves as a framework for controlling how inspectors work, while providing some protection to their clients. This ensures the consumer has some rights regarding the inspection and demands a base level of quality across all potential inspectors you may choose to work with. Much like Realtors, all inspectors are required to carry Errors & Omissions Coverage.
A home inspection is typically requested by a buyer when considering purchasing some sort of property, although it is not required to close a real estate deal. Generally, it is recommended as a way of identifying current or potential issues, although it is by no means a guarantee that a problem exists or may exist in the future.
What Does a Home Inspection Entail?
LoyalHomes previously reported on the differences between an Appraisal and a Home Inspection here and identified some key areas of focus for an inspection report: Real Estate Apprasial vs. Home Inspection: What's the Difference?
Standard Elements of an Inspection Report
Foundation and structural systems
Roof
Plumbing
Electrical
Heating Ventilation and Cooling (HVAC) Systems
Floors and ceilings
Built-in appliances
Site drainage, including gutters
Chimneys
Deck and patios
Attics, crawlspaces, and unfinished basements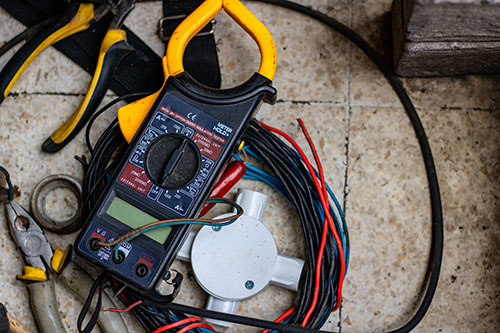 Additional Inspection Requirements
Beyond these basic items, specific property characteristics (such as size, age or location) may make you consider inspection services that come with an additional cost. Some examples of such services include:
Air quality
Asbestos and mould/allergy sampling
Septic or sewer investigation
Well water quality and general water system testing
Radon testing
Pool inspection
WETT (Wood Energy Technical Transfer) inspection if the property is heated with wood
Detached garage or carriage home/laneway house
External buildings such as a garage, workshop, outbuildings, barn
Separate suite
Following the completion of the inspection, the inspector will create a "Home Inspection Report" for you that describes any deficiencies or damages observed by the inspector. It usually includes visual documentation such as photographs and written details regarding the various identified components. A home inspector is not qualified to provide a deep level explanation of specific problems, and they will often identify where you may require additional professional expertise to clarify or resolve a problem. It is critical to understand that inspectors will not estimate costs or the necessary materials to remedy or repair any identified issues.
For a more comprehensive understanding of the limitations of a typical home inspection, please refer to this 2016 document created by the Home Inspectors Association of BC (HIABC). If you want to understand the nuance behind what your inspection may entail, there is a deep level of detail available here.
How much does a Home Inspection Cost?
LoyalHomes has previously reported on the cost of home inspections in our report on "What are Real Estate Closing Costs."
At that time, we identified that a BC home inspection typically costs $500, with some variation depending on the total square footage. To provide additional detail, we completed research for this article to suggest some typical averages as of July 2022. We visited the websites of 20 home inspectors across the province to provide an average cost guide.
Condo: $300 - $500 depending on square footage

Single Family or Townhouse (0-3000 sq. ft.): $500 - $700

Single Family (3000+ sq. ft.) or special circumstances ($700+)
Typically you can expect increased costs for older homes or unique dwellings (such as a remote home served by septic rather than city sewage). Some basic costs associated with some common circumstances are outlined below:
Pool (+$100)
Wood energy technical transfer (if you heat with wood) inspection (+$200) [**Often required by home insurance policy]
Detached garage or carriage home/laneway house (+$300)
External buildings such as a garage, workshop, outbuildings, and barn (+$100)
Separate suite (+$60)
When Should I do a Home Inspection?
Picture this: It's a cool Saturday afternoon, and you've stumbled across an open house. You've been in the market for a while and decide on a whim to enter the home. The practical mudroom, beautiful landscaping, and recently renovated kitchen are a welcome surprise, and the natural light pouring into every room makes you think, "this is the one!" After an arduous search with many tours, could you have finally found your dream home?
The listing agent is walking behind you, talking about some details, but you're too focused on imagining your first dinner party to really hear what they are talking about - until they mention the price. That's right in your budget!
A couple that entered just before you are enthusiastically discussing the home in hushed tones, and you start to seriously think about writing an offer that day. The excitement about the possibilities, the arduous nature of the months of searching, and the idea that someone else might buy this home before you have you scrolling for your Realtor's contact to talk about an offer.
Just as you're about to hit the dial button, you walk by an open door leading down to a dark basement and smell something off… Perhaps you shouldn't be in such a rush?
When you're considering buying a condo, townhouse or any property, it may be prudent to do a home inspection. Although usually not required to close a real estate transaction, this sort of report can save you time, money, and headaches down the line. Typically, a home inspection report is completed before an offer is made, or is inserted as a Subject in a Contract of Purchase and Sale that must be completed before the offer closes.
In British Columbia, we are beginning to experience a shift in real estate demand for various macro-economic reasons. When the market is frothy and heavily weighted in a Seller's favour, you may hear about people putting in "no-subject" offers to entice the Seller to choose them over a Buyer who may have requirements such as securing financing or completing an inspection. Changes in market conditions give Buyers more power and time to insert Subjects such as a formal home inspection. This allows you to buy with increased confidence that your new property does not have a significant unaddressed or unmentioned issue.
LoyalHomes has thoroughly explored the process of Making an Educated Offer which includes a section regarding a home inspection. If you're looking for help making an effective offer that includes a home inspection component, LoyalHomes can connect you with a licensed Real Estate Specialist who can provide personalized guidance and support.
Forgoing an inspection may put you at the risk of unexpected repair or renovation costs that you would have preferred to avoid. Typically, a home inspection helps avoid obvious and significant repair costs. However, as noted above, your inspector may miss out on an issue facing your new home.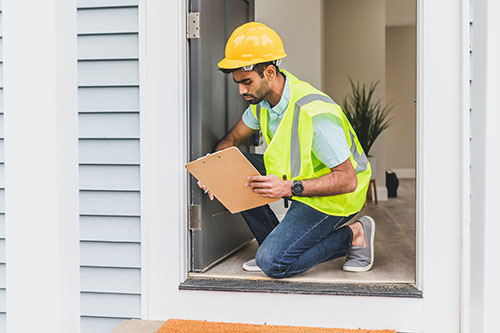 Outside of the general reasons for a home inspection, your home insurance company may also require an inspection as part of purchasing a policy. For example, some companies may require a WETT (Wood Energy Technical Transfer) inspection if you have a fireplace. An ironic name given that the focus is on something not wet at all!
What do I do With my Home Inspection Report?
So, you have received your report back, and you have read through it to understand the condition of your potential purchase. It's unlikely that a home inspection report will come up with zero issues - even in a new build, there are typically deficiencies that may need to be addressed. Home inspectors in British Columbia cannot provide any cost estimates for resolving issues identified in the report. Although an exact dollar amount may not be provided, the home inspection report will typically give you an idea if the deficiencies are significant enough to make you decide not to purchase the property.
In addition, your inspector will usually have a roster of qualified, vetted professionals who will be able to provide more detailed advice on the repairs or changes required to address the identified problems.
Based on this report and a conversation with a relevant professional for anything you don't understand, you will be well equipped to understand if this home fits your budget. When planning your new home purchase, ensure that any repairs fit into your total budget.
How to Find a Good Home Inspection Service
Much like finding a Realtor, people often turn to their friends and family for references and referrals to excellent home inspectors.
At LoyalHomes', we are committed to redefining British Columbia's real estate industry through our combination of resources (like this article), a comprehensive listing search, and a network of friendly and honest agents who share our core value of integrity and a deep understanding of navigating BC's property market.
If you are considering an offer on a condo, townhouse, or home in BC, and are in need of an inspection, please feel free to contact us. Our team of Client Care Coordinators will gladly connect you with a local, vetted home inspector who shares our high degree of integrity, honesty, and knowledge. We welcome any and all additional questions you may have after reading this article!