Ultimate Guide: How to Sell a House Privately
Posted by Chris Fenton on Thursday, February 2, 2023 at 10:00 AM
By Chris Fenton / February 2, 2023
Comment
The decision to sell a house privately is a big one, and knowing the steps involved is crucial to your success. A real estate private sale, often called For Sale By Owner (FSBO for short), is when you sell a property without the help of a real estate agent.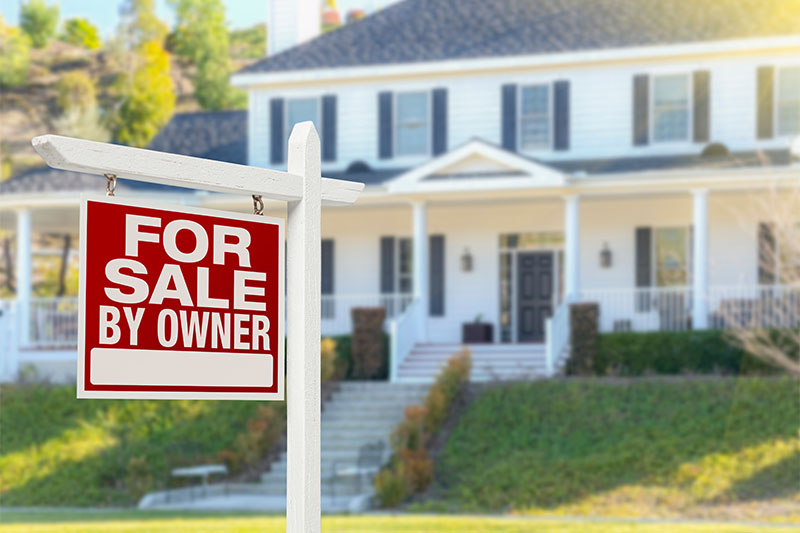 The purpose of learning how to sell a house privately is to save money on real estate commissions. The key to success is investing enough of your time and resources into the marketing and sale process to maximize the final sale price. Otherwise, you run the risk of saving on commission at the expense of putting the most money in your bank account.
For your convenience we have broken the steps down:
Step 1: Prepare the Property For Sale
Step 2: Determine the Property's Value
Step 3: Get a Home Inspection
Step 4: Fill Out a Property Disclosure Statement
Step 5: Hire a Photographer, Videographer and Floor Plan Maker
Step 6: Advertise Your Property Online
Step 7: Show Your House
Step 8: Negotiate a Great Sale Price
Step 9: Hire a Lawyer or Notary Public
Step 10: Clean Up and Pack Up
The Steps to Sell Your Own Home
To help maximize your effectiveness in selling your house privately, we have broken down the process into ten steps. Each step is important to increase your chances of selling, ultimately selling your house for the highest possible price.
Step 1 – Prepare the Property For Sale
Preparing your house and property for sale is a critical first step that must precede every other step. Perhaps the hardest part in this step is looking at your house objectively - meaning looking at the property through the eyes of a stranger. When you live in a house long enough, you become intimately familiar with all its details. What you want to do is stand back and look at the house with fresh eyes.
To begin, look to see if any deferred maintenance needs to be addressed. Both inside and out. Whatever you find, you want to make plans to fix. Deferred maintenance gives a buyer the feeling that the house hasn't been well cared for, even if it generally has, and makes them imagine problems that may be lurking out of sight.
Next, you want to look objectively at the cosmetics of the house. Is it as up-to-date as possible? Do the paint colours and flooring appeal to a wide range of people, or are they your personal preference? Pay special attention to first impressions: What a buyer sees when they first pull up to the house; and what the buyer sees when they first walk through the door. Update the home as necessary, but don't go overboard. Some updates will increase the value of the property, while others you'll never be able to recoup the cost of.
The final step is getting the house professionally cleaned. Even if you are an amazing housekeeper, it's important to have professionals come in and do a deep clean. Especially if you have carpets. We tend to become accustomed to the smells of our own homes and not pick up on scents like a buyer will.
Step 2 – Determine the Property's Value
Now that you have the house looking and feeling good, it's time to determine an estimate of fair market value. This is not something you can effectively do yourself for three main reasons. First, you do not have full access to comparable sale dates for your neighbourhood and community. Using active listings is not an effective way to determine value, and the active listing you are looking at may be overpriced themselves. Second, adjusting comparable sale values for differences in function, feature, condition, location, and age is a detailed process that takes a lot of skill and experience. Finally, it is very difficult for you as a homeowner to be truly objective about the value of your house. This is a great resource that answers common questions related to selling your house.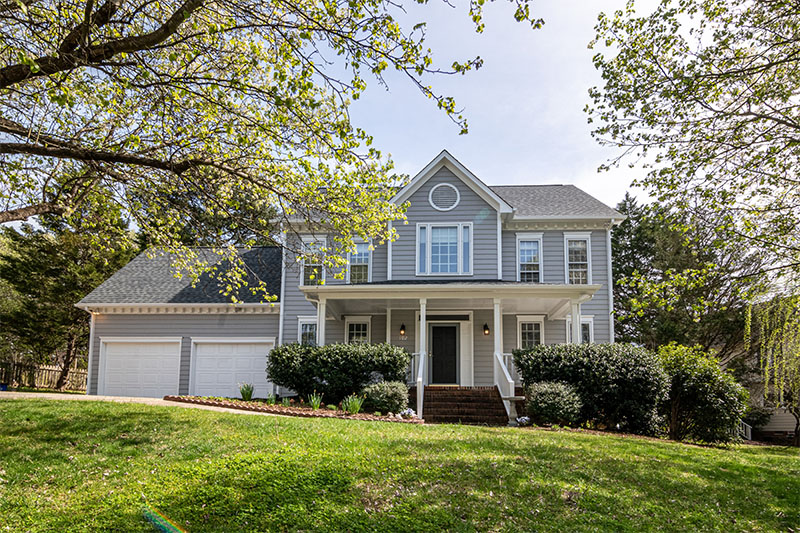 Real estate agents specialize in helping homeowners determine the estimated fair market value of their house and then strategically determining an ideal list price based on current market conditions. When selling privately, you will need to pay a professional Appraiser to help you determine your property's estimated fair market value.
Step 3 – Get a Home Inspection
This step is optional but a good idea. You can wait until you attract a potential buyer and let them pay for a home inspection, or you can pay for one yourself and save yourself any potential surprises down the road. The benefit of hiring a Professional Home Inspector to put together an inspection report upfront is that you can address any issue that unexpectedly come to light. You can show a potential buyer the inspection report (be careful to inform yourself of the legalities of sharing a report) during a house showing and explain what you've done to remedy the situation.
Home inspectors will find several deficiencies in virtually every resale home, so don't expect a clean bill of health no matter how well you keep up on maintenance. The types of deficiencies home inspectors look for can vary by location, a dry climate like Kamloops has different concerns from a wetter climate like Parksville. It's also worth noting that the buyer may still want to do their own independent inspection during the due diligence phase of the sale process.
Step 4 – Fill Out a Property Disclosure Statement
There are legal and ethical requirements to inform potential buyers about specific types of deficiencies with a property. Navigating what to disclose and how to disclose it, is probably the riskiest part of selling a house privately. Without question, you will want to hire a lawyer to advise you on what and how to disclose.
The safest thing to do is to disclose all known deficiencies in writing to the buyer and have them sign the disclosure prior to entering a Contract to buy your house. Real estate agents typically use a questionnaire called a Property Disclosure Statement, which aids in helping to know what type of issue to examine and disclose. Still, a disclosure does not necessarily need to be done on this form.
One final word of warning on this critical topic. We human beings have a natural tendency to convince ourselves that certain issues aren't a big deal. This is a form of rationalization, and it happens on a subconscious level. Try to be on the lookout for this when determining what needs to be disclosed and seek legal advice.
Step 5 – Hire a Photographer, Videographer and Floor Plan Maker
The key to getting the highest possible sale price is to market the property to the highest number of potential buyers. In fact, the ability to achieve this separates elite real estate agents from average real estate agents. While it's true that you only need one buyer to buy your house, the trick is finding the buyer who will pay the most for it.
To achieve this goal, you must present the house and property in the best possible way. You will want to hire and schedule a professional photographer. Photos are the cornerstone of any good internet marketing campaign. The quality of the photos, and the order in which you choose to display them online, all impacts the likelihood of a potential buyer reaching out to set up a viewing. If you own an acreage or a property that is near any important neighbourhood features, consider also hiring a drone photographer to capture aerial images.
Next, you want to hire and schedule a professional videographer. Photography and videography are separate skill sets with separate specialized camera equipment. The purpose of the video is to evoke emotion in people when they watch it. An important step in attracting the most in-person viewings.
You should also hire a professional virtual tour and floor plan maker. The trouble with photos is that they don't give any context regarding the home's layout. A good Virtual Tour will solve this issue and turn more of the website listing views into actual contacts.
The final step in preparing the marketing materials is to write a great ad copy. This is an area that really separates professional real estate marketers from FSBOs. An effective ad copy will outline the key sales points to a specific target market. The written ad copy is not a place to share every single detail about the property – that comes later. Remember that what you feel is important about the property might not be what the potential buyer wants or needs to know at this stage.
Step 6 – Advertise Your Property Online
The house looks great, the marketing materials have been created, and now it's time to get the message out to as many people as possible. As a real estate marketing company, when we launch a marketing campaign for a listing, we have a massive number of resources to leverage. We have proprietary websites, such as this one, which attracts tens of thousands of monthly viewers. We also have our provincial database with tens of thousands of potential buyers currently looking to buy real estate. Finally, we launch an email and phone campaign to promote the listing.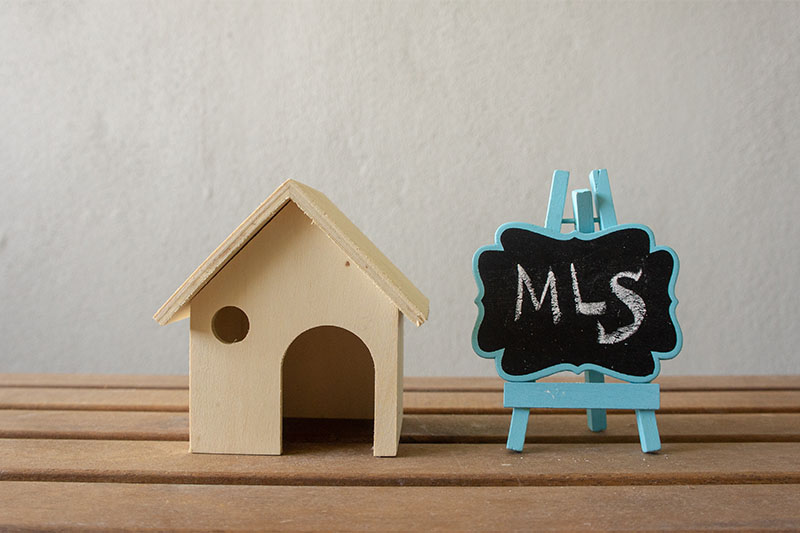 As a for sale by owner, you naturally do not have these types of resources. However, you do have access to some good resources. The most important is the national MLS system itself. You can pay a company a small flat fee to post your listing on the national MLS website. This is called a Mere Posting. There are also several local, provincial and national FSBO sites that you can pay a small fee to advertise on. All you have to do to find them is search "houses for sale by owner" on Google. Larger communities, such as Surrey, BC, will have more FSBO advertising options than smaller communities. Our best advice is to pay to advertise on all of them. Massive exposure is critical to achieving the highest sale price and the most money in your bank account.
Step 7 – Show Your House
If marketing your house effectively is a science, then showing it effectively is an art. The most important thing I've learned showing houses over the past two decades is that you want the potential buyer to feel at home. Meaning, you want them to imagine themselves living in the house. For this reason, we always ask our home-selling clients to be off the premises before the buyer arrives. It's hard to imagine yourself living in a home when the current owner is in the room.
Having said that, it's a necessity when selling a house privately that you be present for all showings. The best thing you can do is welcome them warmly and give them a quick tour of the house. You should fight the natural human tendency to tell them everything you know about the house. Instead, give them the highlights as you tour the house. Only give them the top 10% of the information at this point. There will be time for more details later.
Once you've given them a quick tour, which should last 5-10 minutes max, you will want to consider offering to step outside and give them time to explore the house themselves. Of course, there are security concerns when leaving someone in your house unattended, so use your judgment as to whether you think leaving them alone is ok.
Speaking of security, it would be remised not to address the issue of personal security. You want to remain aware that inviting strangers into your house can result in a threat to your personal well-being. Do as much background checks as you can on potential buyers. Unless you are trained and skilled in self-defence, please ensure you do not show your house alone.
Real estate agents know from experience that it is rare for a buyer to buy the first house they see. This is why Open Houses rarely affect a sale on the house being shown but often lead to a subsequent sale of a different house. Please don't be discouraged if you don't sell the house on the first showing, or the first ten showings for that matter. This is normal.
Ensure you get the potential buyer's contact information before the showing, then call to confirm the showing appointment before they arrive. This serves two purposes. The first is a measure of security. The second is that you will want to call them the day after the showing and ask if they have any questions. During this call, you can naturally begin sharing the other 90% of the features of your house and hopefully arrange a second viewing.
Step 8 – Negotiate a Great Sale Price
Second showings typically lead to an offer to purchase. In the case of a private sale, the offer can be made either verbally or in writing. Writing is best because it clearly outlines the key details and slows the process down, giving everyone time to think. With that said, initial verbal offers are far more common in private sales.
Any professional negotiator teaches that a successful negotiation almost always concludes with compromise. Neither party typically gets everything they want, it's a give and take. The Buyer's objective is naturally to get the price as low as they can. At the same time, your job is to get it as high as you can.
Stating your bottom line up front and sticking to it is not a successful tactic. So, set your asking price higher than you are willing to accept and leave room for negotiation. Having said that, you should have a bottom-line price below which you simply won't sell. This is not a price to be shared with the other party but instead acts as a walking away point for you, so you don't get caught up in the negotiation and accept a price you'll later regret.
Your bottom-line price, and subsequent asking price, should be grounded in logic. Arm yourself with knowledge. What is the estimated fair market value of your house? What percentage below or above asking are houses selling for in your neighbourhood in today's market?
I always tell clients that a successful negotiation is when I can get the other party to counteroffer at our desired price. Meaning, I recommend that we resist the human tendency to want to get the last word in. We want to arm ourselves with knowledge, have a plan, and stick to the plan. Knowing when to walk away from a real estate negotiation is part of that plan.
Step 9 – Hire a Lawyer or Notary Public
Once you have an accepted offer in place, you are going to want to hire an excellent Real Estate Lawyer or Notary Public to act on your behalf. There are a lot of legal pitfalls when selling real estate, so you need a professional in your corner to help keep you safe from lawsuits.
If the accepted offer is verbal, then the lawyer should immediately have it drafted in writing for all parties to sign. If the accepted offer is in writing, be sure to have a clause in it that is subject to the approval of your real estate lawyer.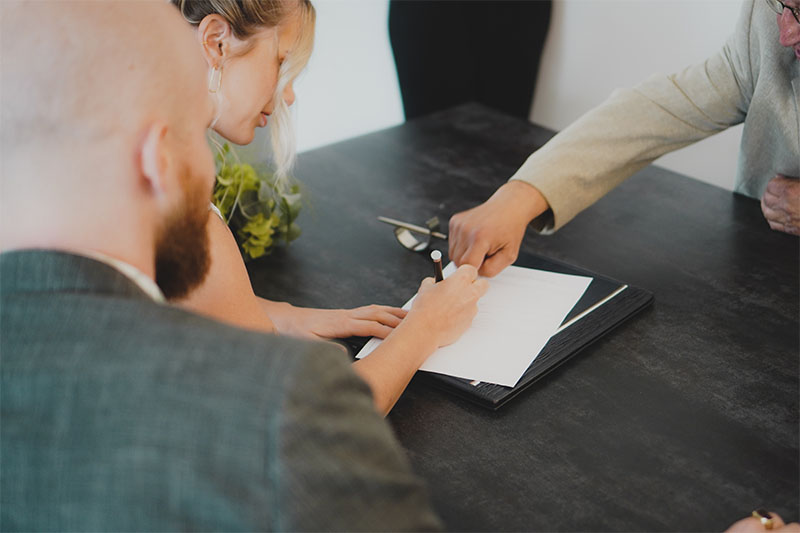 If the accepted offer has condition precedents in it (which it should), the lawyer can help advise you as you work through the due diligence phase of the process. Typical due diligence includes: home inspection, septic inspection, perimeter drain inspection, financing, insurance, zoning, title search charges, etc.
The lawyer, or Notary Public, will also help you transfer funds, transfer the title, and discharge any charges on the title at the time of Completion.
Step 10 – Clean Up and Pack Up
Once you have an accepted offer in writing, free of conditions, it's time to start cleaning and packing. Packing comes first, followed by cleaning. The etiquette here is to have the home professionally cleaned, paying special attention to carpets, kitchens, and bathrooms.
There have been countless lawsuits because of misunderstandings about what items leave with you and which items stay behind. Generally, you want to understand the difference between a chattel and a fixture. More specifically, you want to follow the contract exactly as to what items are included/excluded in your Contract of Purchase and Sale.
During this phase of the process, you want to talk with all your service providers (phone, internet, tv, insurance, etc.) to transfer or cancel services. Pay special attention to home insurance, making sure you know what day/time the insurance coverage ends and how that relates to move-in days and times. Your insurance agent and lawyer can help advise you on the specifics of your situation. Here are some Tips to Help Make Your Move as stress-free as possible.
Should I Sell My House Privately?
In my career, I've seen for sale by owner house sell at a great price and save on commission. This is the ultimate goal. I've seen others list far below what they should have sold the house for and end up accepting far less than I felt they should have. Like anything else, the success of the endeavour relies heavily on your skill and preparation. Reading this article is a great start.
Pros and Cons of Selling a House Privately
There are a number of pros to selling your house privately. The first is that when done effectively, you can save on real estate commissions. Another pro relates to control. When you sell your home privately, you are in control of who sees the house, when they see it, and exactly what gets said to the prospective buyer.
At the top of the con list is the legal risk. Selling a house is legally complex, with statutes and common law coming into play. The days of "buy beware" are long behind us, and potential home sellers can get themselves in trouble by saying the wrong thing or failing to share legally relevant information.
Time is another con of selling a house privately. If you've read this far, you can see that this is a complex process. It takes a lot of time to educate yourself effectively, prepare the house for sale, implement an effective marketing strategy, show the house, negotiate a sale, work through due diligence, and then move.
A third con relates to security. Meeting strangers in your house has an inherent risk to it that must be acknowledged and addressed.
Most FSBOs Save Money on Commission but Lose Money on Purchase Price
Writing this comprehensive guide to selling your house privately was a significant endeavour for me. The reason I took the project on, is that I believe certain types of people, in certain market conditions, can net more money in their pocket by selling their home privately. If you're one of these people, I wanted to offer you my experience and knowledge to help you be successful.
The vast majority of FSBO listings I've seen in my career - through hot markets, cold markets, and everything in between – have ended up not having success. In many cases, they sold their houses and walked away, never knowing that they could have got more money in their pocket. I believe that a real estate agent should be able to use their skills, resources, and network to sell a house for way more money than the average private sale. In other words, you should only pay and hire an agent if they can net you more money after the commission is paid. In most situations, I'm extremely confident I can do that.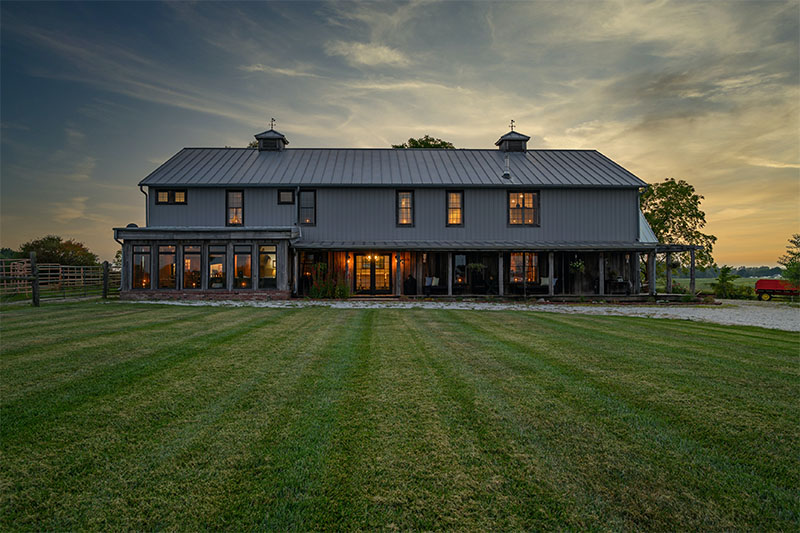 The first part of the problem is that many for sale by owners become so fixated on saving commission they forget that the goal is to net the most money. The second part of the problem is people don't know what they don't know. It's easy to fall into the trap of thinking a real estate company's job can be easily replicated.
The last part of the problem is trust. It's easy for an agent to say they can net you more, but how do you know they will? All I can say is that, like lawyers, doctors, and dentists, not all real estate agents are created equal. I could list a property on the MLS and wait for the phone to ring, as you will likely do as a FSBO listing. However, I choose to spend incredible amounts of time and resources building out multitudes of marketing channels and networks of tens of thousands of prospective buyers. I spend the time and money because it works because I know that when someone hires me, I've left no stone unturned in the quest to net them the most money.
Best of Luck
It is my sincere hope that this article brought value to you. I wish you all luck and prosperity in your real estate dealings. If you have any further questions you'd like to ask me that this article did not cover, please leave them in the comments below or contact me directly. While I no longer work directly with clients helping them sell houses, I'm always happy to help by sharing my knowledge and business opinions.
Agency Disclaimer: The information in this article is shared with you freely and in no way constitutes an Agency relationship with Royal LePage Pacific Rim Realty – The Fenton Group. If you would like to discuss entering into an Agency relationship with us to help you sell your home, please call us at 250.723.8786.