Top 5 Trends in Ladysmith Real Estate Market
Posted by Chris Fenton on Monday, March 14, 2022 at 10:00 AM
By Chris Fenton / March 14, 2022
Comment
Ladysmith, BC, is known for its location on the 49th parallel as an ocean-side town full of light and friendly people. This hillside town looks over the gorgeous Ladysmith Harbour and still contains its small-town charm and vitality, over a hundred years after it was created. What started as a fishing and coal mining community has blossomed into a rich, progressive town.
Real estate prices and choices all over British Columbia and Vancouver Island have been seeing massive changes over the last year. Single-family homes, duplexes, triplexes, apartment buildings, condominiums - you name it - have all been affected by the provincial real estate trends. Whether it is a jump in a home owner's BC Assessment, a lack of real estate listings to choose from, or a boom in new economic developments, the average person has likely been affected by these changes.
So what is going on in Ladysmith these days?
Read on to find out the top five trends in Ladysmith's real estate market!
1. Ladysmith's Population is Growing
Some have asked, "is Ladysmith a nice place to live?" The growth in Ladysmith's population is a clear "YES!" More and more people are discovering Ladysmith, and the real estate trends are telling quite the story.
Why are people relocating to Ladysmith?
In general, the population of Vancouver Island is growing all over. Many people are choosing the island lifestyle because it is more laid back than living in the city, offers plenty of nature and outdoor activities, and still has many common amenities that cities provide. The lower stress lifestyle has become favoured by many, especially with the increase in remote work. If you can work from home, why not choose one of the most beautiful places in the world to call your office?
We know Ladysmith has access to the ocean and beautiful forests, but so do many other island communities. What sets Ladysmith apart is its small-town charm, perfect nearby location to other larger towns, and the collective conscience to keep the town green, sustainable, and beautiful.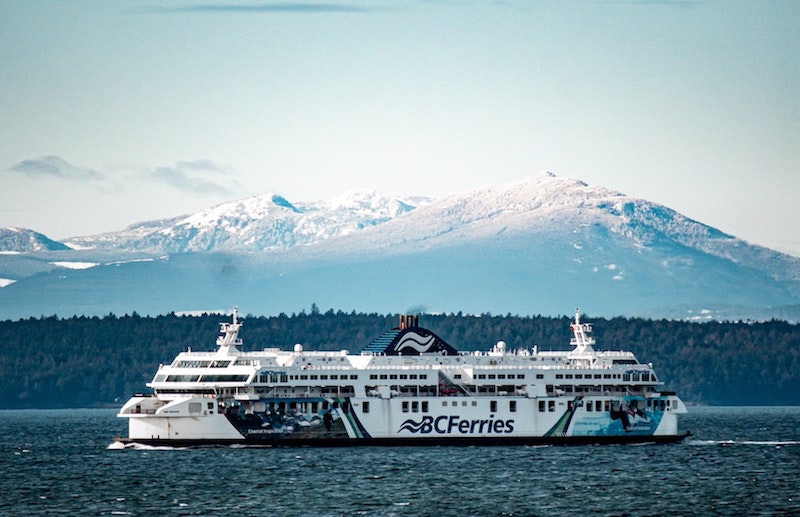 In Ladysmith, you can look out your window at a beautiful forest or ocean waves lapping at the shore. You can walk down the street and see eco-friendly buildings and plenty of greenery right in the downtown core. You can feel good knowing that your grandchildren are likely to experience something similar, if not better than what you have now. Places like Nanaimo are only a short drive away and offer additional shopping options and the BC Ferries. It's no wonder people have been considering Ladysmith as a place to live.
Ladysmith's Increased Population Effects
Ladysmith's population has increased by about 5% in the last five years. This also means an increased demand for residential properties to accommodate the growing population. But are there enough residential properties available? If there are not enough properties to go around, then the value of existing properties will go up dramatically. Single-family homes are great for families, but if the population goes up quickly, there may be an additional need for multi-family units like apartment buildings. It turns out there is already an issue with near-zero vacancy rates in existing rentals. More people are coming, but where are they staying?
Ladysmith's increasing population not only means a greater need for more residential properties but the associated commercial properties as well. More people will place an increased demand on existing services like health care and grocery stores. Eventually, more of these commercial properties will need to be built for this new blooming of residents.
2. Ladysmith is Getting More Expensive
Much like other towns and cities on Vancouver Island, Ladysmith is getting more expensive for those wanting to purchase a home. The Vancouver Island Real Estate Board has split the island up into several zones to track housing prices over time. Ladysmith is in the Cowichan Valley, seeing a 29% increase in home values between 2020 and 2021. This means an average home sold for $571,342 in 2020 will have increased in price to $742,103 in just one year!
The nearby housing crisis in Nanaimo backs up this statistic by showing a lack of housing inventory for buyers. When people become more desperate for housing, sellers can ramp up the price and still sell their properties. This is not unique to Ladysmith - it is happening all over Vancouver Island and many parts of British Columbia. Ladysmith is swept in with the real estate tide of rising costs. As a smaller community, housing is already limited, so what is currently on the market is much more valuable than before. However, Ladysmith is keen on making positive changes for current and new residents to come.
3. More Affordable Housing Options Are Being Discussed
Luxury versus Affordable Housing
Ladysmith is reacting to a dire need to provide more housing for its residents. The emphasis on large, luxury homes may be put on the backburner to make way for more affordable, multi-unit housing options. This is good for the population boom, but it also means existing high-end properties are becoming rarer. The prices on those real estate listings may see an incredible jump. Pamela Anderson, a celebrity film star, has gotten approval from council to build a dock on her property. When the rich are also improving their homes, it makes neighbouring houses go up in value. Soon, we may see more affordable, multi-unit residential properties as the focal point instead of brand new mansions and executive homes.
Plans of Action for Affordable Housing
More affordable housing options are being discussed as part of Ladysmith's official community plan to offset the rising population and low housing inventory. Just to meet the increasing housing demands, about 20 more housing units will need to be constructed each year just to break even. There is no question that affordable housing is on the minds of the city council, and they are considering their options to solve this housing issue.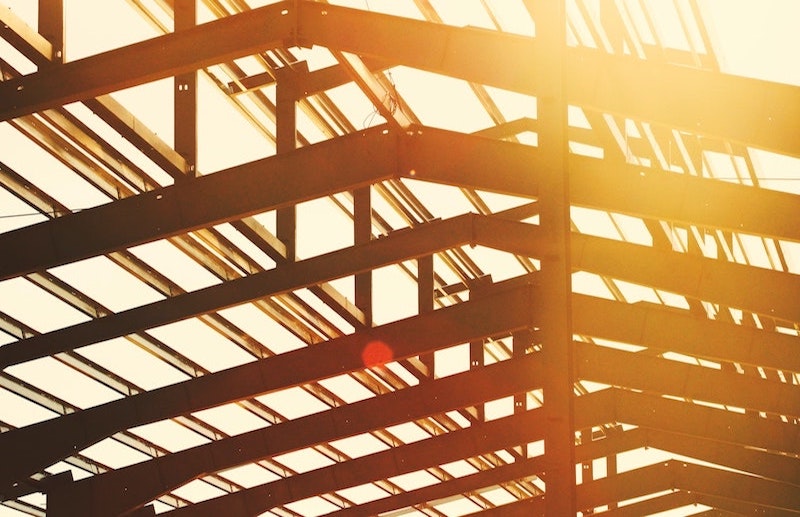 This is not the first time the topic has been brought up. Nanaimo-Ladysmith political candidates were asked their views on this subject back in September 2021. Many also responded with Nanaimo's homelessness crisis, a reality that could spread to nearby towns like Ladysmith.
A four-storey building on 314 Buller Street is being built for lower-income individuals and families. BC's Community Housing Fund partially funds the project, and it is expected to accommodate residents by Fall 2022.
Efforts are being made to combat the lack of affordable housing in Ladysmith. However, skeptics wonder if it will be completed before residents find themselves homeless. A lack of housing can also affect Ladysmith's economic development by slowing or stalling it completely.
4. Ladysmith is Environmentally Friendly and Sustainable
The town on the 49th parallel is considering boosting its waterfront with a proposed new housing development. The 282 home development will be a mix of single-family homes and multi-family units like townhouses and apartments. Some commercial space is also proposed to accommodate the needs of the neighbouring residents. As a waterfront community, it makes sense to place residential properties along the water for residents to enjoy. Ladysmith is not only proposing developments like this, but they are doing so in a careful, eco-friendly way.
Green and Sustainable Focus
Vancouver Island is known for its natural coastal beauty. All over the island, the waves meet the forests at the base of snow-capped mountains. Ladysmith is no exception. The seaside community is in a prime location for nature. Even though the city is growing, there is a strong value placed on doing so in a sustainable and environmentally friendly manner. It was the abundance of trees and other natural resources that attracted new residents to develop the town in the first place.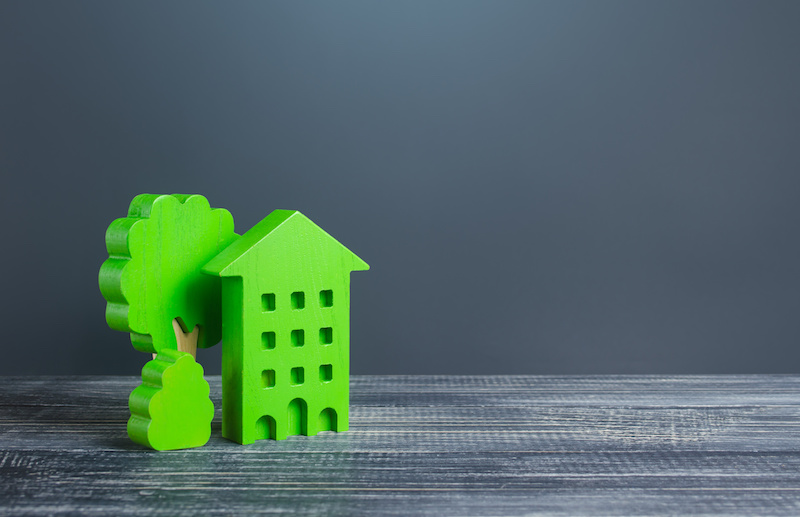 Although it is still in a proposal phase and far from being approved, the 282 housing development is a strong indicator of the direction Ladysmith is going towards with its real estate vision. To accommodate the rising population, something needs to be done while still keeping the waterfront area attractive and desirable. Keeping existing and future spaces green and sustainable is one of the core initiatives of the town.
Current and future residents can expect a high level of attention towards keeping this vision alive and prosperous. Ladysmith is growing in a smart way, which sets it apart from other island communities that are just focusing on building residential and commercial properties as quickly as possible. Ladysmith is taking the time to put that extra effort into making the buildings green, sustainably produced, and attractive. This town knows that it was built on natural resources and in a beautiful environment, so those are key features the town needs to preserve for future generations.
5. Ladysmith is Improving its Economic Development
Economic growth is an essential factor for any successful community. In the real estate world, it is a good sign because more economic growth means the area is more desirable. Good economies attract jobs, jobs attract people, and people need homes to live in and places to shop. This brings plenty of real estate opportunities.
The Ladysmith Economic Development Strategy has identified several projects, including art and heritage hub development, tourism promotion, marina expansion and fuel dock development, improving the downtown core, and much more. This variety of projects demonstrates Ladysmith's commitment to diversifying their economy even further.
From a real estate point of view, this provides an opportunity for several different commercial and industrial buildings to be constructed or improved. In other words, more choices for buildings to buy. This may not mean much to the average person at first, but if a company purchases property to build a fuel dock or open up a new retail store, more jobs are created in the construction and maintenance of the business. Rezoning of existing city plots into commercial or industrial criteria are possibilities to accommodate this economic growth. This affects the average person by giving them a job opportunity, a new place to shop, and more money in their pocket to perhaps purchase an upgrade to their home.
More jobs and shopping opportunities are coming to Ladysmith, which means more real estate options in the commercial sector. A new shopping plaza proposal for 1130 Rocky Creek Road passed a public hearing in 2021. This is excellent news for residents, as it demonstrates Ladysmith's economic strength is far from slowing down. Prosperous towns and cities tend to increase in desirability and standard of living. Ladysmith is doing just this, but with the added benefit of being green and sustainable along the way.
In Conclusion
A rising population all over Vancouver Island means that Ladysmith has also been included in that growth. With more people comes a greater need for jobs and housing. Ladysmith's City Council has put into motion plans for accommodating this growth in an economically and environmentally sustainable manner. Current conditions imply that more work still needs to be done to provide more affordable housing. Existing real estate listings have seen a tremendous increase in value compared to only a year ago. The amount of available properties for homeowners is low, causing existing ones to become more and more expensive. This has been an issue in other nearby communities, like Nanaimo, for some time.
Ladysmith's residential development is attempting to catch up, with several new building proposals brought to the table. Economic development is another aspect that offers potential for new commercial and industrial properties to become developed. Changes are happening in Ladysmith to accommodate this new economic and population growth while still retaining its small-town charm, natural beauty, and laid-back lifestyle.