Top 5 Spots for Sweets This Easter Long Weekend in Port Alberni
Posted by Chris Fenton on Thursday, April 1, 2021 at 5:15 PM
By Chris Fenton / April 1, 2021
Comment
Spring is here and as we head into Easter Long Weekend, surely the thought of sweets has crossed your mind. Leave behind the generic store-bought novelties and indulge in specialty hand-crafted treats. From chocolate to doughnuts and ice cream, you are sure to find a treat you cannot resist. Now more than ever is a great time to support local business, here is where to get the best Easter treats in and around the Alberni Valley.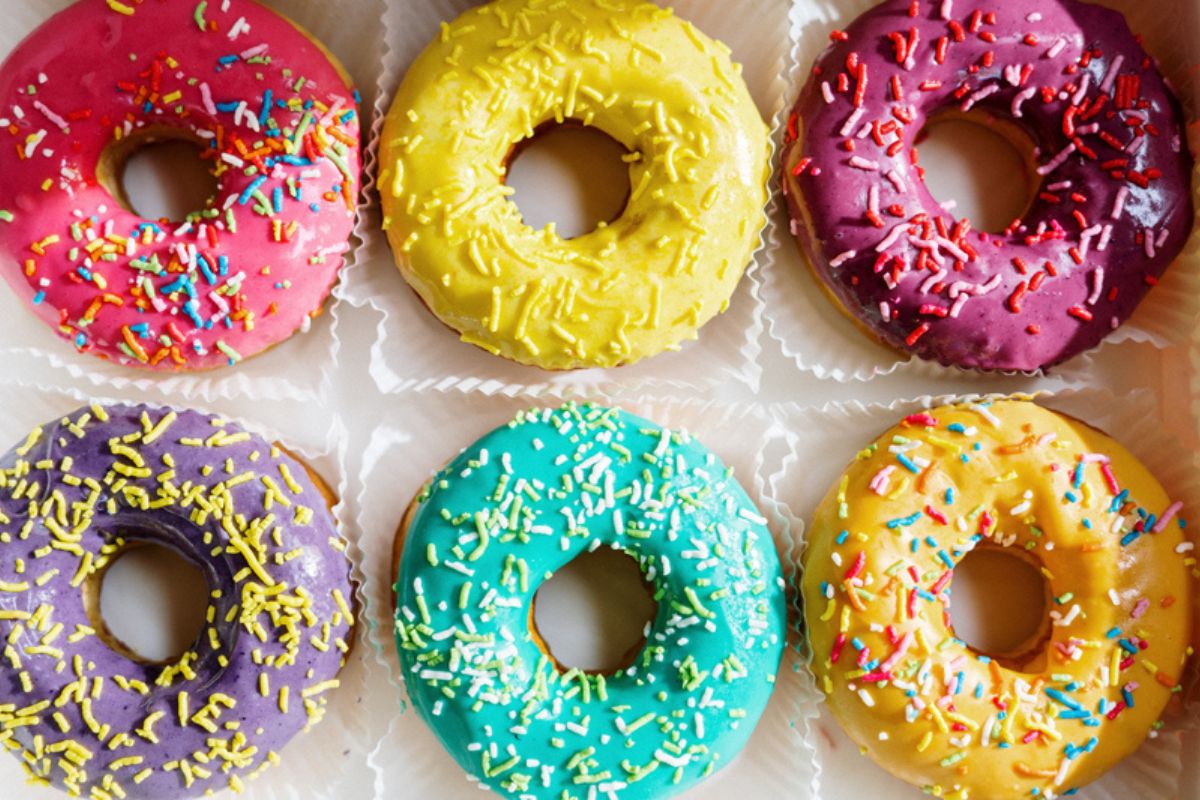 The Sugar Shak
Located at the Harbour Quay, this chocolate shop is the perfect place to grab your treats and enjoy the beautiful Alberni harbor views. Step inside this shop to an astounding selection of hand-made chocolate delights, including specially made easter selections. Try some chocolate bark or chocolate-covered sponge toffee. Beyond chocolate confections, The Sugar Shak also serves candy, caramel apples, caramel popcorn, ice cream, and frozen yogurt.
Hours: Monday - Friday, 11am - 9pm, Saturday 10:30am - 9pm, Sunday, 11:30am - 9pm
Location: 4-5440 Argyle St, Port Alberni, BC
Coombs Country Candy
After an afternoon adventure hiking the "lookout" or walking to the "hole in the wall", stop at Coombs Country Candy to indulge in something sweet. Being the first thing you will see as you come into Port Alberni, it is a must-try. Their hand-made chocolate selection even includes gourmet versions of your favorite chocolate bars. Be sure to try their country corns, including their special easter-colored kettle corn. Their specialty is the deluxe caramel corn with pecans, almonds, cashews, and macadamia nuts. Any local will tell you, Coombs Country Candy is the best place to go for decadent homemade ice cream and gelato.
Hours: Open 7 days a week, 9am - 7pm
Location: 2101 Old Nanaimo Highway, Port Alberni, BC
The Donut Shop
All the treats and pastel colors of Easter may have you feeling nostalgic for your childhood, if that is the case there is nothing better to bring you back to childhood like a doughnut at The Donut Shop. Those of us that grew up in the Alberni Valley have fond memories of sunny days spent at the Harbour Quay enjoying a fresh doughnut. Locally owned and operated for more than 25 years, The Donut Shop is a local favorite for its selection of doughnuts. Stop by and try one of their 24 flavors of doughnuts made fresh daily. Doughnut lovers will swoon over flavors like vanilla sprinkles or maple bacon. Stop by The Donut Shop first thing in the morning and grab a doughnut while it's still warm.
Hours: Open 7 days a week, 8am - 4:30pm
Location: 3-5440 Argyle St, Port Alberni, BC
Mountainview Bakery
For a selection of irresistible handmade baked treats, try Mountainview Bakery. Check out the cute Easter cookies for a yummy springtime treat. Mountain View Bakery offers the perfect selection of baked goods for a weekend brunch, like croissants, a variety of cookies and tarts. Check out their fresh Texas doughnut, like their regular doughnuts but extra large! Another crowd please is the apple bomb, decadent homemade whipped cream sandwiched between two halves of a fresh apple fritter.
Hours: Tuesday to Saturday, 7:30am - 6pm
Location: 4561 Gertrude St, Port Alberni, BC
Billy G's Doughnuts
Billy G's Doughnuts is a short 30-minute drive from Port Alberni, located at the Coombs Old Country Market. Coombs is a great place to stop by for a day trip and amongst the market's other hidden treasures is an array of doughnuts that quickly fly off the shelves. Festive colorful Easter doughnuts are available until the end of the long weekend. Try some of their unique flavors like the "funky blue goo" drizzled with cotton candy glaze, or the "gimme s'more" marshmallow filled, and chocolate-dipped with a graham cracker crumble topping. Stop by early, these doughnuts have been known to sell out before noon!
Hours: Open 7 Days a week, 10am - 6pm
Location: 2326 Alberni Highway, Coombs, BC