Top 10 Trends in Courtenay Real Estate Market
Posted by Chris Fenton on Monday, March 21, 2022 at 10:00 AM
By Chris Fenton / March 21, 2022
Comment
Courtenay is the largest of the communities that make up the Comox Valley and has the most to offer in terms of the availability of different property types. From conveniently-located condos to sprawling rural acreage, there are plenty of exciting opportunities for real estate investors in this Vancouver Island city.
New subdivisions springing up in Courtenay offer quiet residential neighbourhoods perfect for growing families. At the same time, downtown, you'll find condo and townhouse units for sale that could be appealing for young professionals, retirees, and real estate investors looking for income-producing rental properties.
Over the past couple of years, the city's real estate market has been hot, as investors from more expensive markets across the province have turned their interest towards Courtenay. Across the Comox Valley, efforts are being made to increase the supply of available properties to meet investor demand. Still, the fact remains that prices are continuously rising due to the relative scarcity of properties on the market.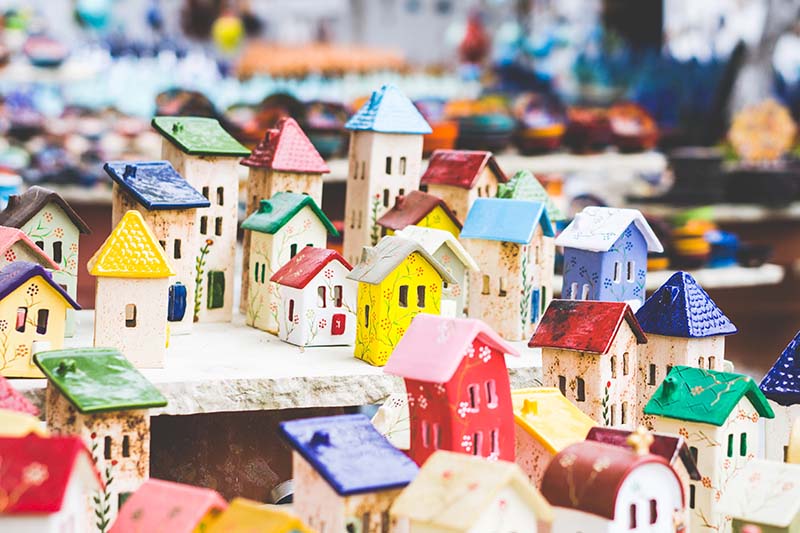 Across Courtenay's different neighbourhoods, there is a range of property styles. In the downtown area around 5th Street, there are beautiful older detached family homes situated appealingly close to excellent shopping and amenities. Crown Isle is one of the city's top neighbourhoods—a gated community featuring tranquil streets situated around a superb golf course. Vacant land remains on the market in Crown Isle, allowing real estate investors to build their dream home in one of the city's best neighbourhoods.
The Lake Trail area of Courtenay is home to plenty of detached single-family homes built in the 1950s and 1960s that can offer great value to real estate investors—particularly those interested in renovating older properties to improve their aesthetics and increase their value. The Courtenay East neighbourhood provides excellent access to the Puntledge River's beautiful scenery and charming heritage homes, some over a century old.
Courtenay is the third biggest population centre on Vancouver Island—trailing only Victoria and Nanaimo—and offers increased affordability in comparison. Also home to some of the most beautiful surroundings on Vancouver Island, it's a city on the radar of many real estate investors. Let's get to know the Courtenay real estate market better by looking at ten recent trends.
1. Available Properties are in Short Supply
Real estate experts in the Comox Valley have continued to point to a shortage in the supply of available properties in Courtenay, contributing to a competitive market that has driven prices upwards. For buyers, that means accepting the reality that move-in-ready properties in Courtenay are likely to receive multiple offers and may be sold well over their asking prices.
The number of single-family properties available in Courtenay this year is nearly a third lower than during the same period last year. However, it is slightly higher this month than it was last December. There have been decreases in the number of available townhomes and condos since this time last year, but increases since December 2021—a month that saw historic lows in supply.
2. Demand for Courtenay Properties Remains High
Presently, investing in Courtenay real estate requires diligence and patience, as there is an unusually low supply of properties, considering the area's demand. However, there are signs that point to more properties becoming available on the market in Courtenay. Experts predict that with interest rates set to rise to combat inflation, the Vancouver Island real estate market could cool off, as periods of higher interest tend to coincide with falling sales and flattening prices.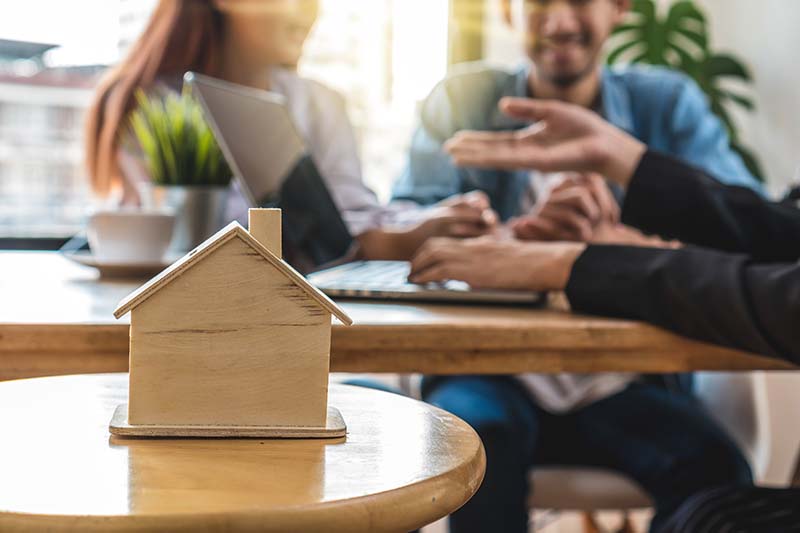 The lack of supply of properties in Courtenay is partially ascribed to conservative planning and cost, supply, and logistical issues that have arisen in part because of the ongoing pandemic. There have been calls by those in the industry for more proactive measures to bolster inventory through new construction to relieve pressure on the city's real estate market.
3. Real Estate Listings Websites Seeing Higher Traffic
The real estate listings website REW—a Canadian real estate search website that compiles MLS homes and new developments across British Columbia and elsewhere in Canada—has reported an upswing in searches for properties across Vancouver Island recently, including searches for Courtenay.
This surge in online searches for Courtenay's real estate comes partially in response to the ballooning cost of real estate in cities like Vancouver and Victoria, where the price of detached single-family homes has become prohibitive for many first-time investors. The average value of a single-family home in Courtenay remains around five hundred thousand dollars less than in Victoria, opening up enticing options to real estate investors from the provincial capital looking to buy in more affordable markets.
The increasing popularity of virtual home staging options, including 3D virtual property tours and video walkthroughs, has made it easier for real estate investors to research and engage with properties in the Courtenay area from afar. Courtenay realtors are catering their marketing efforts towards attracting real estate investors from other markets across the province and beyond.
4. First-Time Buyers Eyeing Innovative Solutions
In 2021, there were around half as many homes available on the real estate market compared to 2020. Between 2020 and 2021, the price of homes across Vancouver Island jumped by nearly 30% over twelve months, impacting affordability. Besides Vancouver Island, only the Chilliwack and Kamloops areas saw price increases on a similar level during this period across the province.
Though supply is limited and prices have risen steeply recently, those looking to enter Courtenay's real estate market have found innovative ways to increase properties' affordability. For instance, the large mid-century homes in Courtenay often come equipped with full basements that can serve as mortgage-helper rental suites, making these homes more affordable to investors on limited budgets.
Particularly in the more rural Comox Valley communities surrounding Courtenay—including Royston, Merville & Black Creek, Union Bay & Fanny Bay. Tiny homes and other smaller housing options are becoming increasingly popular with buyers looking to live a modern, minimalist lifestyle amidst nature as a way to combat the unaffordability of larger properties and the high cost of building materials.
5. Increased Interest in Undeveloped Rural Properties
Some of the most appealing areas of the Comox Valley are the rural towns and villages slightly outside of Courtenay. There, real estate investors are likely to find undeveloped lots that present opportunities in the form of rustic rural homes or vacation properties.
In a real estate market like Courtenay's, where the supply of available homes is historically low, building on a vacant lot is one of the best ways to dodge some pitfalls of buying existing properties in a competitive real estate market. However, recent increases in the cost of building materials may present challenges of their own.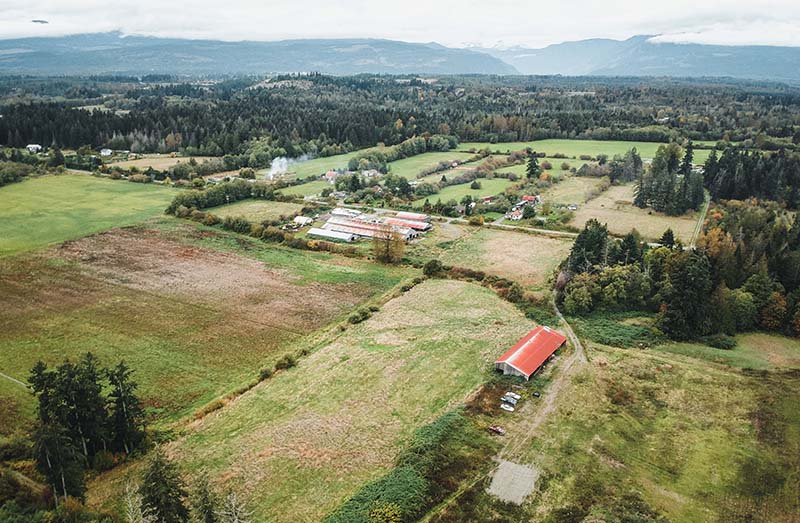 In Merville and Black Creek communities, you'll find tranquil properties on a handful or more acres with access to Mount Washington and local beaches in the Miracle Beach Provincial Park area. These properties often have private meadows, ponds, fruit trees, barns and workshops that make them ideal for gardening enthusiasts and hobbyists.
Meanwhile, numerous seaside communities make up what is referred to as Lighthouse Country, slightly to the south of Courtenay. These communities include Bowser, Mud Bay, Union Bay, Fanny Bay, Buckley Bay, and Royston. These beautiful little villages offer a quaint nautical lifestyle and relatively affordable properties. Union Bay has seen a surge in development activity in recent years, offering great potential for real estate investors looking for new properties near Courtenay.
6. Conditional Offers Returning
In early 2021, real estate experts in Courtenay noted many properties were receiving multiple offers, many of them unconditional. In a real estate transaction, an unconditional offer is where buyers don't make conditions that include inspections, financing, or status certificates.
Unconditional offers are favourable to sellers—who don't need to wait for conditions to be met for the sale to go through—but the lack of these protections can be seen as risky for buyers, who may find unexpected challenges with financing or property details down the road.
Unconditional offers are typical of bidding offer situations, where buyers in competitive situations make offers without conditions to avoid missing out on properties. This year, real estate experts have noted that more homes are receiving conditional offers, which is a sign that market conditions may be beginning to even out.
7. Renovating Courtenay's Heritage Properties
In some of the older areas of Courtenay, you'll find large properties built in the early 20th century that are spacious and feature mature landscaping and fruit trees. Courtenay's first residential neighbourhood was the Old Orchard neighbourhood, first developed in the late 1800s. Before it was subdivided, this neighbourhood was a large orchard area, and the landscaping still reflects this history to some degree.
Houses in neighbourhoods like Old Orchard are often deceptively spacious, stretching upwards of 2,500 sq. ft., including full-height basements. It's common for these properties to have good bones but outdated features, making them popular with real estate investors looking for significant renovation projects and those interested in fixing and flipping properties.
8. New Efforts to Speed Up Development to Meet Demand
Recently, the Vancouver Island Real Estate Board and the British Columbia Real Estate Association have been working with local policymakers to address the need for a more balanced supply of available properties in the Courtenay area. Many agree that large-scale new construction is necessary to increase housing affordability in the area.
Working towards pushing new developments forward is an essential step in the area. The British Columbia Real Estate Association acknowledges that an increase in inventory creates more favourable conditions for buyers. It has been forecasted that it will take around twenty-five hundred new listings on the market throughout the area to create a balanced market.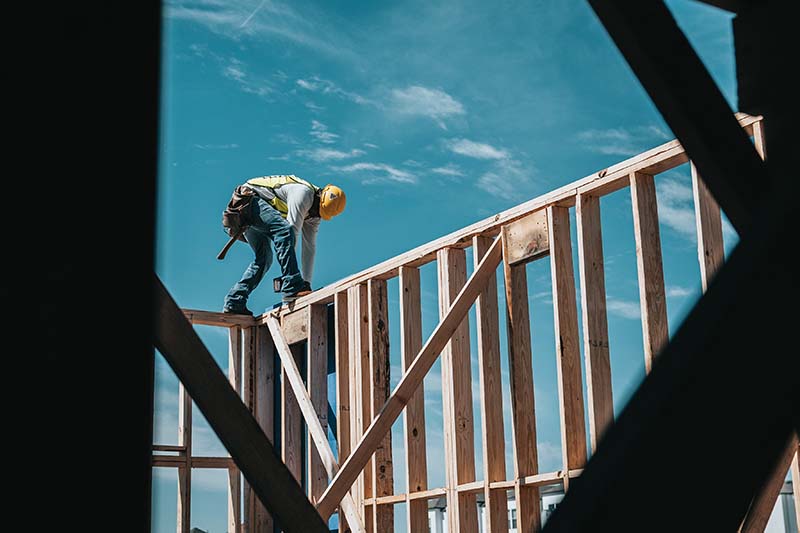 An example of a new development in Courtenay that has increased the supply of real estate in the city in a beautiful area is The Ridge, located in South Courtenay. The Ridge is a quiet residential neighbourhood conveniently near the city's amenities, featuring amazing panoramic ocean and mountain views. Investors in the Ridge can choose between lot sizes, home styles, and builders for their home to construct a property that appeals to their demands.
Another one of Courtenay's newest neighbourhoods is The Streams, which offers relatively affordable brand new ranchers that could be perfect homes for young families, retirees, and professionals alike. With open-concept floorplans, high-end appliances and design features, and homes in various sizes, The Streams is an example of a new subdivision in Courtenay that provides desirable recently-built properties.
9. Local Investors Looking Further Up Island
Though market conditions in Courtenay currently favour sellers, many homeowners in Courtenay looking to sell their principal residence find that low affordability makes it challenging to plan their next home purchase.
In communities to the north of Courtenay—particularly in the Campbell River area and in the more rural areas further to the north—prices have not increased to the same extent as Courtenay. This has made it possible for homeowners to sell their Courtenay properties and upgrade to larger or more well-situated properties further up island.
10. An Upswing in Out of Town Investors
Courtenay and the Comox Valley have a reputation for being a popular destination for retirees from across the province due to the pleasant climate, laid-back lifestyle, and beautiful scenery. The abundance of opportunities for outdoor recreation, including excellent golfing and skiing, has drawn the attention of buyers towards Courtenay for years.
A factor that has increased interest from out-of-town buyers relates to the increasing popularity of telework. Courtenay is one of the more robust economic areas on Vancouver Island but can't compete with the economies of cities like Victoria and Vancouver. However, as more and more professionals find themselves working from home these days, the possibility of living in a smaller and more affordable island city and working home has increased the demand for properties in Courtenay.
A third factor contributing to the increased attention in the Comox Valley is the increasing prevalence of forest fires in the Interior. Which has hurt the air quality for residents, leading them to look towards communities like Courtenay, where summer conditions are far milder.