Tips to Help Make Your Move Stress Free
Posted by Chris Fenton on Tuesday, April 6, 2021 at 4:00 PM
By Chris Fenton / April 6, 2021
Comment
Dejunk Before you Move
Regardless of whether your home is spotless or have stuff scattered everywhere we all have items we have not touched in years. Which is why it is a good idea to sort through your belongings and create donate or garbage piles. Yes, even those pair of jeans you keep telling yourself you'll wear but haven't since you bought them 9 months ago, donate them. This can be an overwhelming process, so we suggest working on one room at a time. Furthermore, when it comes to showing your home, having closets that are not filled to the top with stuff will leave a better impression with potential home buyers.
Change Your Address Prior to Moving
In the midst of moving no one is thinking about where their mail will end up, until you order a garden gnome for your new yard and 6 weeks later it still has not shown up. Being diligent and changing your address for your banking, bills, and anything else will ensure you are not spending the next month in your new home tracking down missing credit card statements, bills and Amazon packages.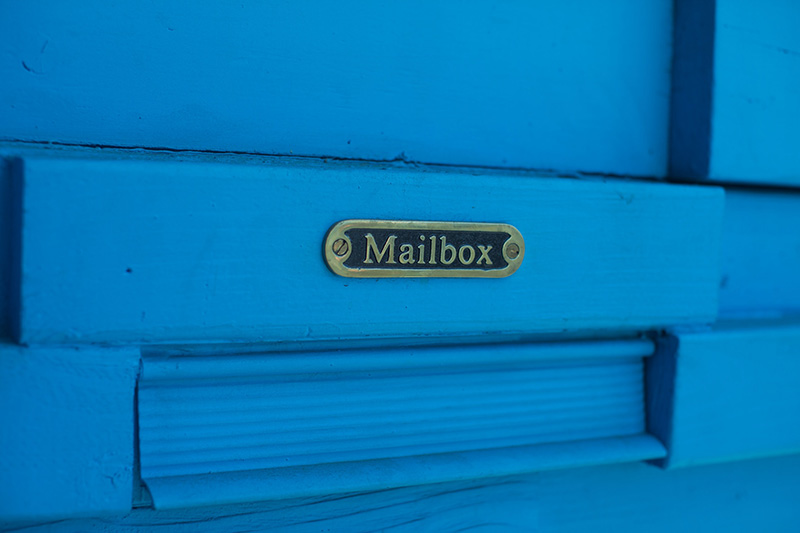 Hire Professionals
You may already be planning to hire a moving company but if you haven't thought about it yet, you may quickly find there are many companies to choose from. However, picking the right company is important in ensuring your move is smooth and hassle free. Be sure to do some research on potential moving companies and read past client reviews. Make sure the company you use is certified and that you have read and understand the contract... yes even the fine print. For example, some moving companies will not move items that are not in a secure box or bin. Reading the fine print and company policy will allow you to prepare for moving day and help everything run efficiently. Here is another tip, try to schedule your move on a weekday. Why you ask? Typically, weekdays mean less busy neighbourhoods, meaning less cars parked on the streets and this can allow for a smoother move with no one hassling you for blocking half of the road. Second some moving companies even charge a lower rate on weekdays because they are not as busy. If you are in the Port Alberni area, Bekins Moving & Storage has over 100 years of experience and are located in Coombs, providing local, long distance and even cross border services. If you are in Campbell River, check out Campbell River Movers. For Nanaimo, Take a Load Off is a trusted company. 2 Burley Men has many locations, including Victoria.
Do Not Leave Packing Until the Week Before
Leaving packing to the last minute is a big no. Start packing as soon as you know you are moving, that way it will not be as overwhelming when moving day is a week away. You can begin with packing items and rooms you know you will not need until you are in your new home. Such as a guest bedroom or bathroom, or even seasonal clothing and sporting equipment. This also applies to any decorative items you have around your home. You can package up pictures, and any other decorations in advance. This is also beneficial in that you have time to find materials that will properly protect your artwork and ensure they do not get damaged during the move.
Label Moving Boxes
When it comes to physically moving into your new home, having labeled boxes is going to ensure you are not spending a whole day moving boxes from the wrong room to the right room. Another trick for labelling boxes is label them both on the top and the side of the box. That way when the boxes are stacked in a moving truck or your car, you will be able to easily identify where it belongs without rummaging through them. If you want to take labelling a step further, you can also number each box with a description of its contents and keep track of it in a notebook or spreadsheet. The benefits of doing this is, in the case a box goes missing you will be able to look at your spreadsheet and know what was inside it, or maybe if there was a room it might have been placed in accidentally.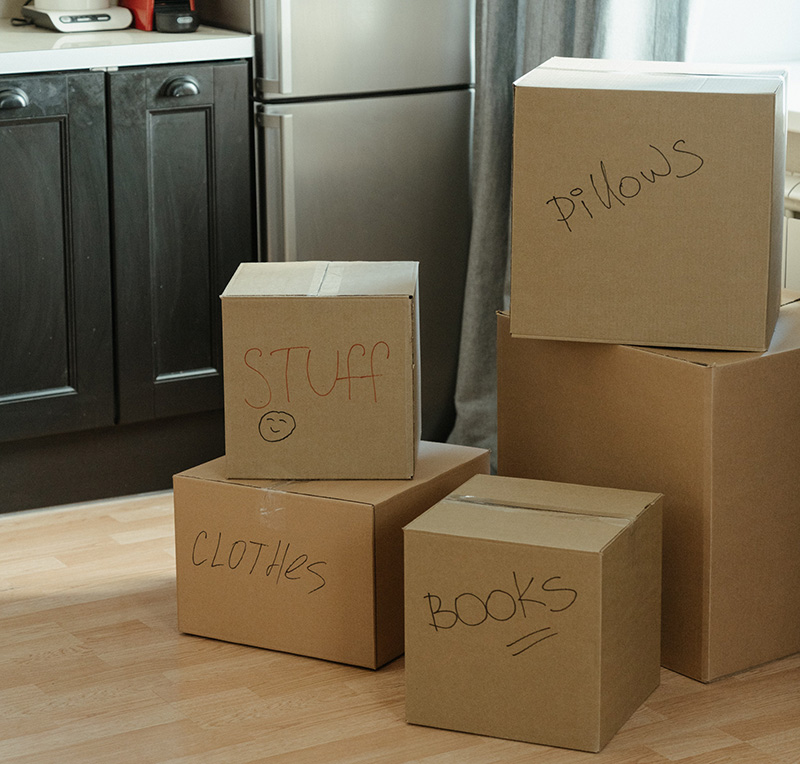 Use the Right Size Boxes
Allocating the proper box for items will help your move run smoothly. Use small boxes for heavy items and large boxes for lighter items. For instance, if you are packing the books from a bookshelf into boxes, it is best to pack the books into multiple small boxes rather than a few large boxes. This will reduce the chance of your boxes breaking from the bottom and make them much easier to carry and lift which your moving crew will appreciate. Home Depot has a variety of different sized boxes to choose from and is a great place to buy reliable boxes from.
Take Pictures
This is another tip that you may not think of but will be a life saver. You know your TV's with all the different cords, or that IKEA dresser you dismantled, take a picture before! That way when you are setting it up in your new house you can reference the photograph and save you time googling how to hook up your TV or digging through stuff to find an old instruction manual. On top of this keep any screws, knobs or brackets in Ziploc bags and label them to ensure you are not trying to identify what screw is for what dresser.