The Ultimate Guide to Vancouver Architecture
Posted by Chris Fenton on Monday, July 18, 2022 at 10:00 AM
By Chris Fenton / July 18, 2022
Comment
Vancouver is a relatively young city compared to the world-class cities it is often mentioned alongside. Vancouver's diversity, multiculturalism, and status as a city that is constantly reinventing itself make it an exciting location for architecture enthusiasts, and a wide range of styles can be found across its neighbourhoods.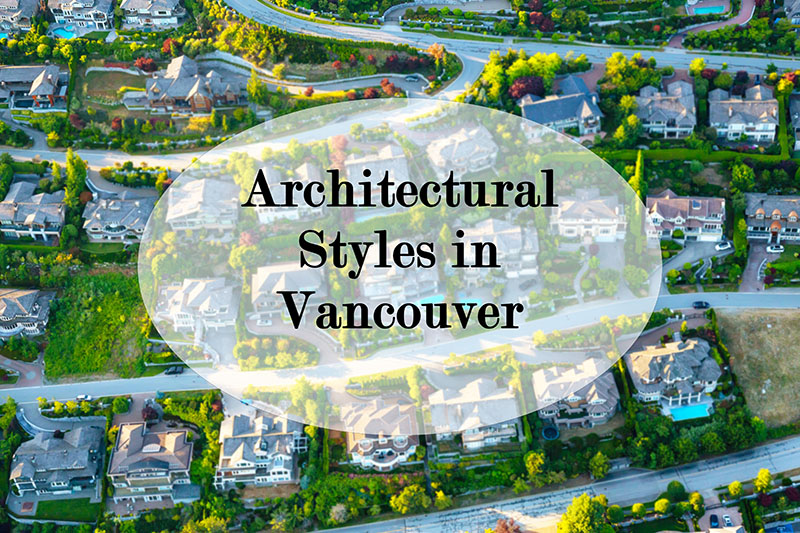 Overviews of Vancouver as both a destination for tourism and living tend to focus on its parks and beaches, its dramatic mountain range backdrop, and its diverse flora and fauna. Still, Vancouver's architecture is another noted feature of the city, and it stands above most other Canadian cities in terms of livability and urban sustainability.
From new buildings that reflect the latest trends in architecture to heritage homes that contain styles of bygone eras to regional styles that showcase unique to the Pacific Northwest, Vancouver is home to a dynamic range of architectural styles that stretches from the high-tech to the historical.
Some of Vancouver's most memorable neighbourhoods in terms of architecture include the historic properties in Gastown, the versatile and livable West End, the revitalized False Creek, and so much more. Vancouver is home to several signature housing styles, including the BC Box/Vancouver Special, and plenty of intriguing examples of West Coast Modern architecture.
One of the main features distinguishing Vancouver architecturally is its focus on the natural environment and respecting history. Vancouver is the only North American city that doesn't have a major highway running through it, largely thanks to an organized effort during the 1960s to prevent a proposed freeway that would have run through Chinatown, Strathcona, Gastown, and Hastings-Sunrise.
The planning style of the downtown core of Vancouver has given rise to the urban design style termed "Vancouverism," which is a high-density style based around tall, slim buildings: maximizing views and airiness while allowing plenty of space for pedestrians and public spaces.
Vancouver is poised to continue to be a leader when it comes to livable urban areas, while its quieter neighbourhoods feature homes in a range of styles, serving as a kind of history lesson that stretches back to the city's incorporation in the late 19th century. Let's dive into the architectural styles that make the city of Vancouver unique.
Common Styles of Single-Family Properties You'll Find in Vancouver
Over the years, certain styles of single-family homes have become particularly popular across Vancouver's neighbourhoods, lending the city its signature architectural styles. While Vancouver can't claim the same kind of unmistakable architectural attractions as cities like New York, San Francisco, Los Angeles, and Boston, it does have its own distinct character.
Certain iconic styles of homes in Vancouver—including the BC Box and West Coast Modern styles—are specific to Vancouver and its surrounding areas. Other popular home styles—including ranchers and laneway houses—are indicative of greater design trends across Canada and North America.
Let's look at some of Vancouver's most distinctive and commonly-available single-family property types.
BC Box/Vancouver Special
Across Vancouver, one style of home is synonymous with the city. For those who grew up in the Lower Mainland area, it can be a surprise to travel to other major cities outside of British Columbia and discover that the style of house known as the BC Box (or Vancouver Special) isn't nearly so ubiquitous elsewhere. In fact, the BC Box is known for being a housing style that isn't found outside the province.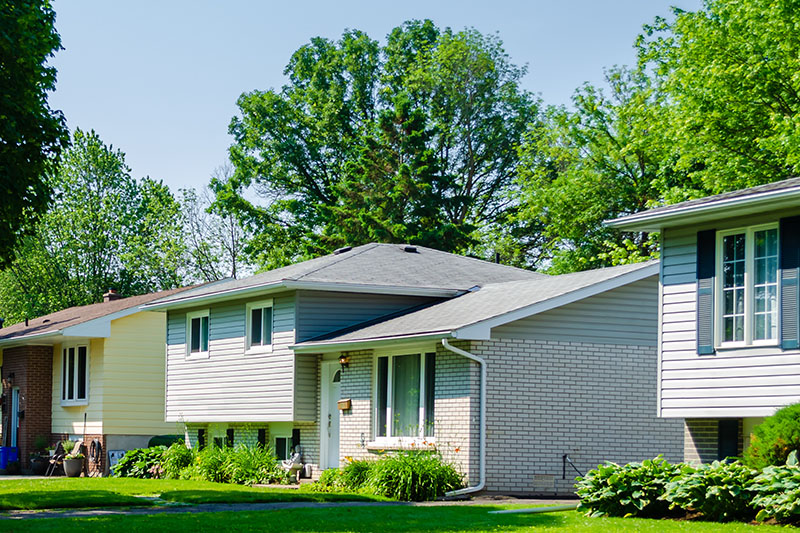 The BC Box style home is a traditional two-storey house shaped like a perfect rectangle. They tend to have a mid-level entry, opening onto staircases that lead both upstairs to the main level and down towards a basement level. Homes in this style became incredibly popular between 1965 and 1985 throughout Vancouver.
BC Boxes tend to feature shallow-pitched roofs, which split to form a clerestory in some instances. Often on the second floor is a balcony accessible by sliding glass doors. Typically, the ground floor's front facade features decorative brick cladding, while stucco is commonly used on the upper floors.
Main living areas, bedrooms, and kitchens are usually situated on the main levels of BC Box homes, while downstairs areas tend to feature extra bedrooms, utility areas, in addition to in-law suites and income-producing mortgage helper suites.
BC Box homes became popular primarily because they were affordable to build, suited families of a range of sizes, and offered plenty of space at a time in which the city's population saw significant increases.
Vancouver's by-laws stated that maximum square footage regulations didn't include basements, and the BC Box style was used to maximize basement areas on the city's narrow lots. Owners of homes in this style tended to make the most of these basement areas, and BC Box homes have historically been very popular with multi-generational households.
The downsides associated with the BC Box style are that they differ little from one another, instilling a feeling of homogeneity. BC Box homes also are not known for being particularly airy to the degree that modern architectural styles are. Therefore, real estate investors who purchase BC Box homes frequently renovate them by opening up living areas, removing walls to improve flow and making living spaces feel bigger.
BC Box homes can be found across the Lower Mainland area and are widely available in cities like Surrey, Richmond, and Burnaby. You'll also find plenty of BC Boxes in Kits, West Vancouver, Deep Cove, West Point Grey, and North Vancouver.
West Coast Modern
The BC Box or Vancouver Special type home is the most iconic detached single-family home style in the city, but the runner-up is likely the West Coast Modern style, which first appeared in Vancouver in the 1930s and flourished between 1940 and 1965.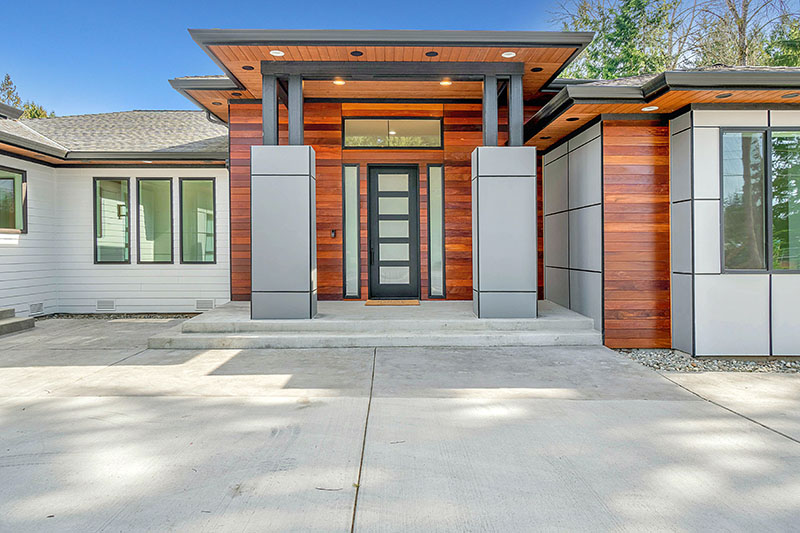 West Coast Modern-style homes are relatively simple, set at ground level with roofs that are either low-pitched or flat. The most characteristic attribute of West Coast Modern homes is that they were designed to fit seamlessly into the natural features common in Vancouver. Take, for instance, their deep eaves—perfect for keeping the ample rainfall away from the foundations and walls of these homes, protecting them from damage.
West Coast Modern style homes are known for having features that allow them to seamlessly integrate with their natural environment, including courtyard areas that provide a transition between interior and exterior spaces. The style can also be found in the cities of Seattle and Portland and is inspired by a combination of Japanese design, the International Style, and homes designed by Frank Lloyd Wright.
The West Coast Modern style is associated with an architectural philosophy grounded in an appreciation of nature. The materials used tend to reflect or complement those found in the surrounding natural areas, and exposed wood planking and siding are often seen, with cedar shakes being a common roofing choice.
Unlike the homogenous nature of BC Box homes, West Coast Modern-style homes may come in the form of one-of-a-kind, architect-designed properties, making them attractive options for real estate investors looking for a home that stands out. West Coast Modern homes make up some of the Lower Mainland's most elite properties and commonly carry the cache of having had notable previous owners.
In particularly elite areas of the Lower Mainland like West Vancouver, you'll find West Coast Modern homes perched atop dramatic cliffs with panoramic ocean views or nestled into rugged forested regions. In the Dundarave area of West Vancouver, you may find impressive pieces of Vancouver's architectural history in the form of West Coast Modern homes that offer expansive views out over the Burrard Inlet.
Split-Level
Between 1950 and 1970, split-levels became a popular architectural style in Vancouver and its surrounding communities. The popularity of split-level homes is attributable to one of the same factors that made the BC Box style take off—the struggle of constructing homes suitable in size for large families considering the relatively narrow lots commonly found across Vancouver.
The Canada Mortgage and Housing Corporation—founded in the 1940s to design housing for those returning from the Second World War—created brochures showcasing homes in the split-level style, leading to it becoming popular in the 1950s.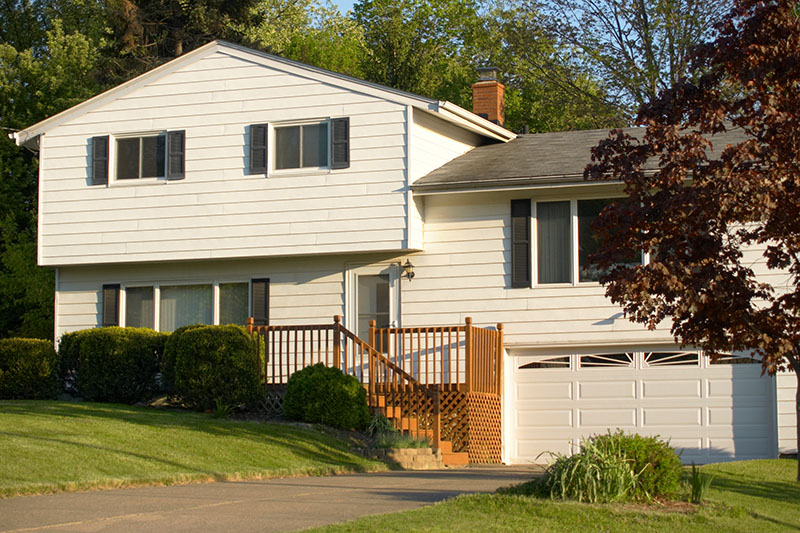 The split-level architectural style serves as a kind of multi-storey alternative to the rancher, offering larger floorplans on narrower lots than ranchers could be built upon. Split-level homes in Vancouver tend to feature functional design choices, though you'll also find some that possess colonial-style ornamentation.
As is the case with BC Box style homes, many of the split-level dwellings you'll see tend to have undergone extensive renovations, as even the youngest of them tend to be around a half-century old by now. Split-level homes often feature front doors set along the middle, with interior staircases that lead to bedroom areas on the upper levels and auxiliary areas on the lower areas.
Mid-Century Builder
In residential, lower-density neighbourhoods of Vancouver, one of the most common styles of homes are mid-century builders. These homes were primarily constructed between 1935 and 1965. You'll find plenty of mid-century builder-style homes in liveable neighbourhoods in East Vancouver like Mount Pleasant and Grandview-Woodland.
Because of the relatively small size and the older age of these homes, they represent some of the more attainable single-family properties you'll find in Vancouver. The quaint, cottage-style appearances of these homes are considered to have an endearing appeal. Typically, mid-century builders are boxy in shape, with the main floor around one storey above grade, which allows for basement areas that can still be well-lit by windows. Because of these relatively large window sizes, mid-century builders can accommodate appealing basement suites.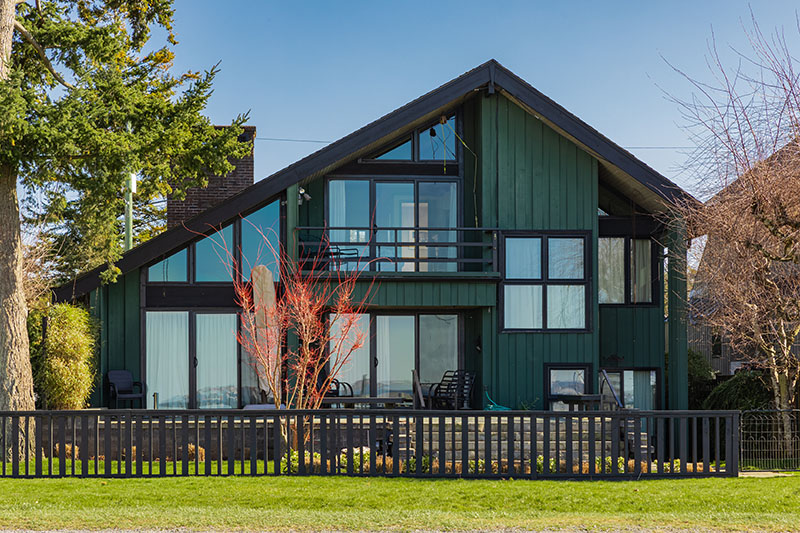 In mid-century builder homes, there are often large picture windows on the living room side of the home's main floor, with smaller windows on the master bedroom side. Little details, including diamond-shaped or octagon windows, are sometimes seen, and many homes in this style have glass or pebble dashed stucco—a style that property investors often choose to update.
Mid-century builder homes are also commonly referred to as "strawberry box" homes because of how their cute, boxy appearance resembles the little boxes that strawberries come in. Like the split-level homes built around the same era, mid-century builders were initially planned and constructed for the families of returning soldiers after World War Two.
As communities across the Lower Mainland grew through the 1950s and 1960s, mid-century builder homes were a common choice because of their affordability and because they could be constructed rapidly. These homes are simple, with the function being a key concern rather than style. Over time, their aesthetic has become a staple of the city and an attractive option for real estate investors.
Millennium Builder
The housing style that rose in popularity after the mid-century builder style is the millennium builder style, which began to be seen around 1985 and continues to be built to the present day. The millennium builder style of home tends to be boxy with two-storeys, featuring hipped roofs.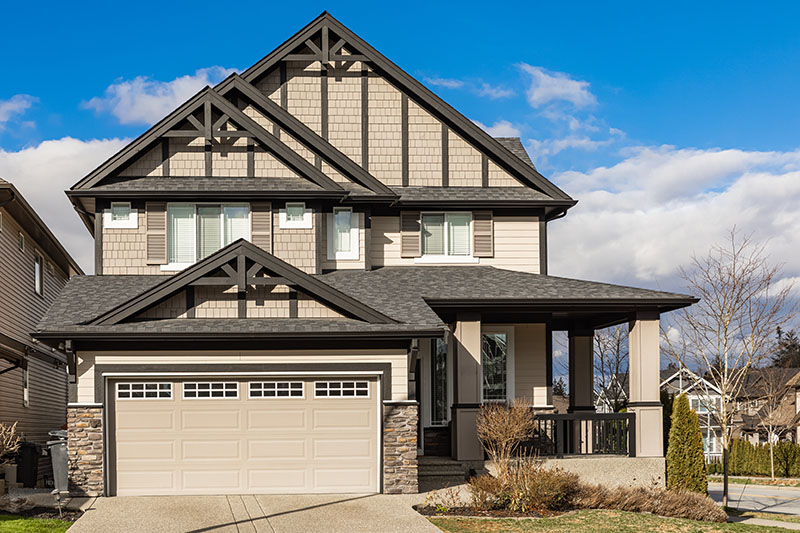 Millennium builder homes typically have the main floor at ground level. Millennium builders are a largely functional style of housing, which can have unusual facades because of the vaulting of the interior spaces and the complexity of the room layouts. For instance, they often have many functional rooms—including media rooms, suites and extra kitchens, family rooms, and rec rooms—and this plethora of rooms can give them interestingly-shaped exteriors.
In millennium builder homes, you'll sometimes see ornate features that allude to other styles. For instance, classical columns may be seen, or the kind of half-timbering frame style typical of Tudor style homes. As is the case with the BC Box style of residence, the millennium builder style primarily rose in response to constrained lot sizes in Vancouver, and these homes have unusual shapes attributable to inventive ways of maximizing interior square footage.
The emphasis on size when it comes to millennium builder homes led to a bit of a backlash against the style from some architects who longed to see houses in a more restrained style that focused more on the simplicity of form rather than maximizing size. As a result, the "millennium contemporary" variant of this style emerged, which focused on simple geometric shapes without the chaotic facades sometimes seen in typical millennium builder homes.
Ranchers
A timeless style of property that surged in popularity in the period between 1950 and 1975 in Vancouver is the rancher. This style of home presents a wide and low facade, with a side-gabled roof style, big picture windows, and a chimney that provides a kind of accent.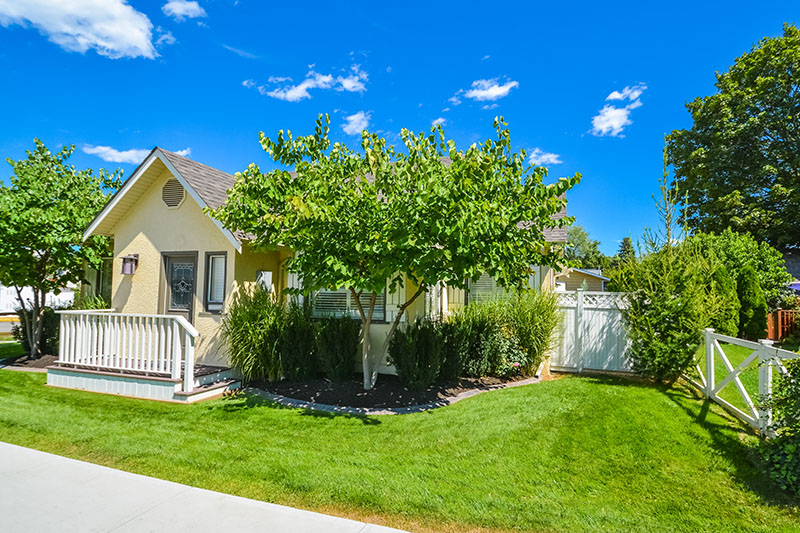 Ranchers offer a mix of simplicity and tasteful style. Many of the design elements associated with ranchers evolved out of the modernist style that blossomed in the 1930s.
Ranchers have historically been less popular than split-level homes in Vancouver because many of the lots in Vancouver are not wide enough for the width that ranchers need to fit the necessary rooms on a single floor. However, in neighbourhoods with wide lots, you'll see long ranchers, some of which even have garages along the main roofline.
Rancher-style homes began showing up in California in the 1930s and developed out of an eclectic mix of Prairie modernism, Craftsmen aesthetics, and even the Spanish Colonial style. The style moved north over the following decades, and these days you can find ranchers from this period in lower-density neighbourhoods across Vancouver.
Laneway Houses
Many of the signature architectural styles you'll find across Vancouver can be directly linked to the city's particular zoning legislation. Vancouver is not a very large city area-wise. It has one of the most desirable climates and some of the most beautiful natural scenery you'll find anywhere, leading to sky-high demand.
The newest single-family property style to emerge in Vancouver is also its smallest: laneway houses. Laneway houses are considered a uniquely Canadian development, popping up lately in Toronto, Edmonton, and Vancouver. They consist of small homes built on lots that open onto back lanes—a common feature of lots in Vancouver.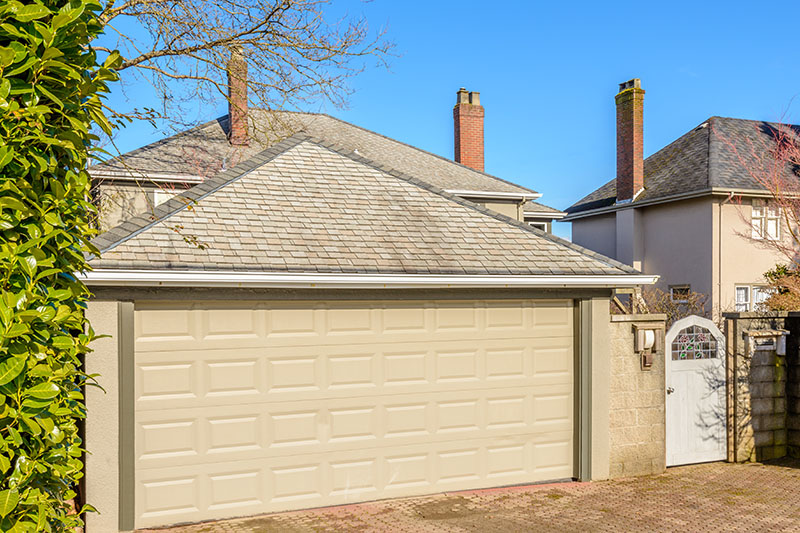 The development of Laneway houses in Vancouver was initiated by former mayor Sam Sullivan around a decade ago, with the first such house popping up in 2009 in Mount Pleasant—now one of the most popular areas for this new style of home.
Laneway houses are typically under a thousand square feet—featuring one or two bedrooms—and are often built with environmental sustainability in mind. Solar-powered "net zero" laneway houses have been popping up increasingly. Laneway houses are seen as a response both to affordability issues in Vancouver and surrounding cities and to a limited housing supply that has made the market for detached homes extremely competitive.
Concerns associated with the increasing construction of laneway houses include privacy issues and complications associated with parking and garages that are impacted by the construction and presence of these homes. It remains to be seen whether laneway houses will become a permanent fixture of Vancouver's architectural landscape or if they are a temporary solution to the pressure on the city's housing market.
Less Common Styles of Single-Family Properties You'll Find In Vancouver
We've looked at the most common single-family property types seen across Vancouver's neighbourhoods. However, Vancouver is an eclectic city, home to plenty of innovative and influential real estate investors looking to stand out.
Across Vancouver's more lavish neighbourhoods, you'll see properties in interesting historical styles, as well as highly-customized modern styles in line with the latest architectural innovations. Here are some more impressive and unusual architectural styles that appear across Vancouver.
Victorian
Vancouver's oldest neighbourhood is Strathcona, which is on the East Side but borders False Creek, Chinatown, the Downtown Eastside, and Grandview-Woodlands. Strathcona was a working-class area throughout much of the city's history, but lately, it has been attracting new attention because of its beautiful old Victorian-style properties.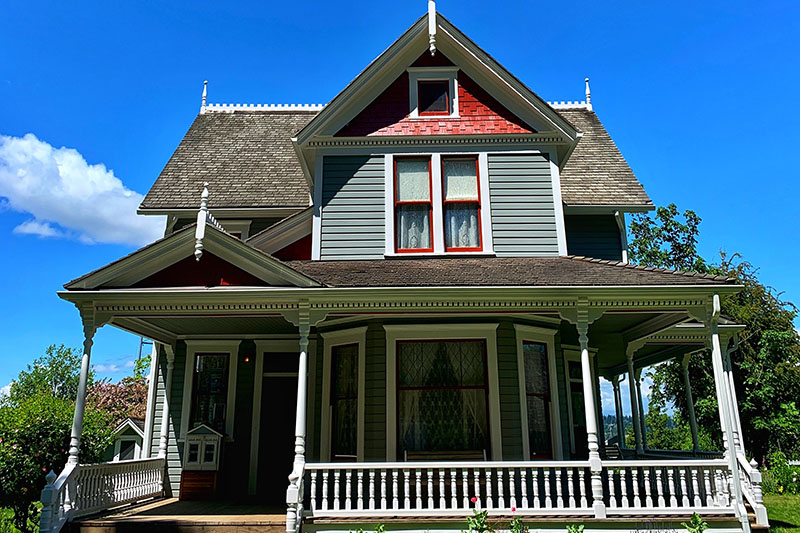 The century-old architecture you'll find in Strathcona is rare elsewhere in Vancouver. You'll find beautiful heritage homes throughout this area, with many of these properties restored to the "true colours" of the Victorian and Edwardian periods. The Vancouver Heritage Foundation's "Restore It" project provides financial assistance for those looking to renovate the unique Victorian homes in this part of the city.
Colonial Revival
Some of Vancouver's most elite neighbourhoods are lent their sense of tranquil grandeur by the presence of properties in historical styles. A good example is Shaughnessey, one of the most affluent neighbourhoods in the city, with an average household income in excess of $110 000 and average house prices of nearly $3 million.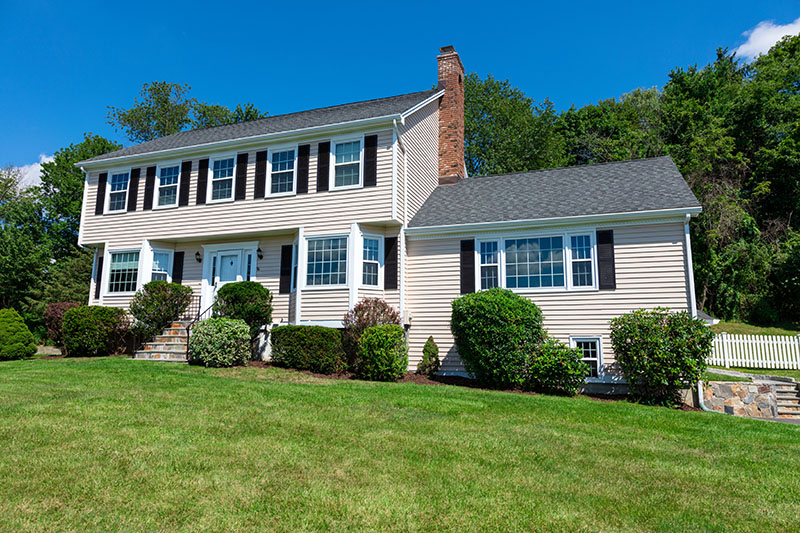 In Shaughnessey, over half of the homes were built before the Second World War, compared to less than a quarter of homes across the city overall. The Colonial Revival trend began in the Northeast USA in the late 19th century, and slowly this influence became felt in Canada. These days, remaining homes in the Colonial Revival style are primarily found in Vancouver's quiet, residential-only neighbourhoods like Shaughnessey.
Trademarks of homes built in the Colonial Revival style include wide porches with ornate dentils and porch posts. One particularly well-known example of a Vancouver property in the Colonial Revival style is Hycroft Manor—a grand old colonial mansion that now is a popular site for weddings and other social gatherings.
Other Antiquated Styles
Across Vancouver's prestigious neighbourhoods—including West Point Grey, Shaughnessey Centre, Shaughnessy Heights, and Kitsilano—you'll find high-end properties in several other grandiose styles that gesture towards bygone eras.
These styles include the Early Cottage style homes from as far back as 1890, which are closely linked to the founding of the city. In Vancouver's high-end neighbourhoods, you'll find beautiful Arts and Crafts style homes built between 1910 and 1930 and Queen Anne Revival and Edwardian homes from even earlier.
In the area of Vancouver near the VanDusen Botanical Garden, you'll find some beautiful pre-1940 heritage homes designed by the well-known local architect C.B.K Van Norman. Van Norman's appealing cottages and French farmhouse-style homes are known for giving a charming, old-world flavour to the neighbourhoods on Vancouver's west side.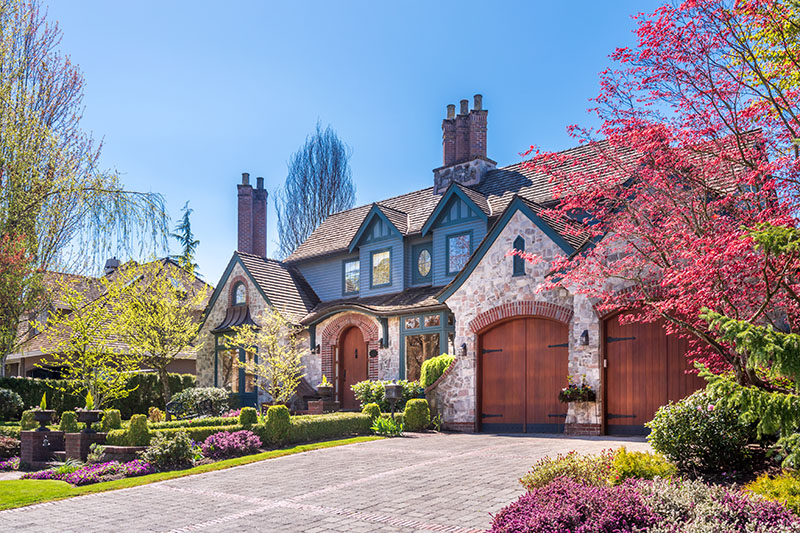 There were initially more than two hundred Van Norman homes across Vancouver, but these days only a couple dozen remain, with the largest and most prestigious of these found on the University Endowment Lands and in Shaughnessy.
Multi-Family Properties in Vancouver
Many of the most charming and distinctive architectural styles found across Vancouver come in the form of single-family properties, but Vancouver also has a unique supply of multi-family properties, including apartments, condos, and townhomes that have the added benefit of being far more attainable to real estate investors.
In Vancouver, more than 60% of the total housing supply comes from apartment units. Only 15% of the homes in Vancouver are single-detached houses, while around 20% are duplexes, and the rest are uncommon styles such as row houses. Around half of the properties in Vancouver are occupied by renters, and the rental vacancy rate is extremely low, at around 1%. Let's examine Vancouver's multi-family architecture.
Vancouver Condos
Vancouver's Downtown areas are a cosmopolitan, sophisticated part of the city. Neighbourhoods like Yaletown and False Creek are walkable and are home to newly-built luxury condo units that will attract real estate investors looking for a piece of Vancouver's most trendy and desirable areas.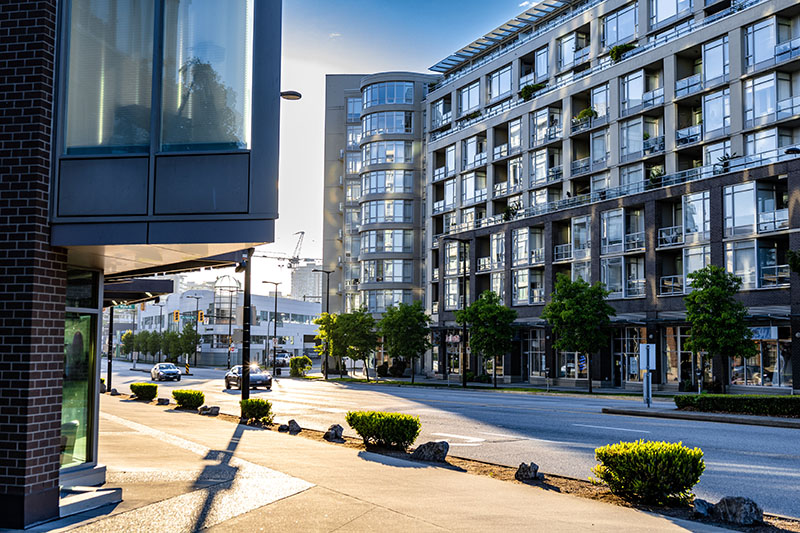 Meanwhile, Vancouver's West End may be its most livable area, as it is a laid-back and pet-friendly area with plenty of options for shopping, groceries, dining, coffee, and more. The West End has a diverse population and a diverse range of multi-family property options.
In Vancouver's West End, you'll find desirable condo buildings built a few decades ago that have great views and beach access without as hefty a price tag as newly built offerings. In addition to residential towers, Vancouver's West End also has appealing duplexes and townhouses.
Across Vancouver, the average price for a condo in the city currently sits around $775 000. Up and coming parts of the city where newly built units tend to be available at lower prices include Kerrisdale and Killarney, while other desirable neighbourhoods for those looking to make the most of what the city has to offer include Kitsilano and Mount Pleasant.
Vancouver Townhomes
Many real estate investors considering the Vancouver market find themselves priced out of the range of the city's detached homes, for which the average price recently rose above $2 million. A solid alternative for those looking for more space and tranquillity than condos are likely to offer is the city's townhomes.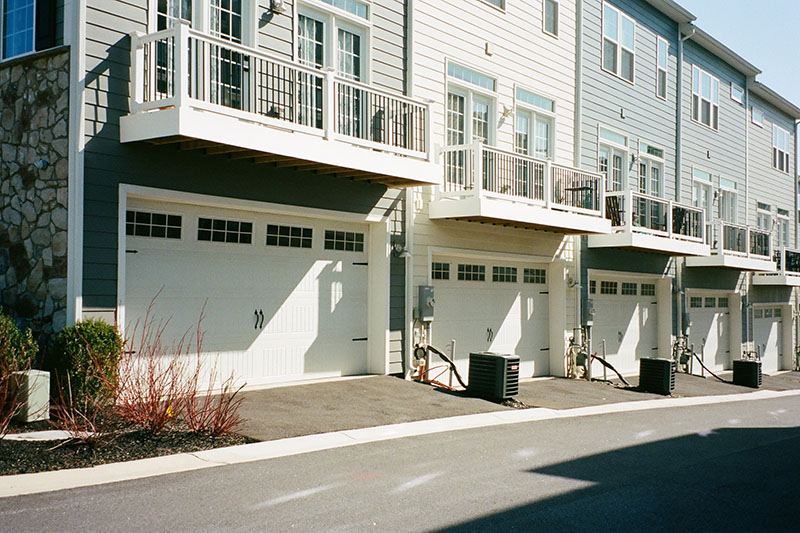 One neighbourhood in Vancouver with a substantial supply of townhomes built in the last decade is Hastings-Sunrise—an increasingly popular part of the city for its relative affordability, easy transportation options, and beautiful mountain and ocean views.