The Pros & Cons of Moving to Comox
Posted by Chris Fenton on Monday, July 3, 2023 at 10:00 AM
By Chris Fenton / July 3, 2023
Comment
Comox is one of the main municipalities within the Comox Valley, along with Courtenay and Cumberland. But what makes Comox different from the rest of the valley? We have provided some advantages, disadvantages, and potential considerations for living in Comox, so you can determine if this is an ideal location for you.
Upsides of Moving to a City like Comox?
Comox has a small-town vibe
Just like everywhere else on Vancouver Island, the population of Comox has been growing. However, it is still relatively low, allowing it to retain the "small-town vibe" that many seek. Small towns are great for growing families, retirees, and sometimes as an investment opportunity.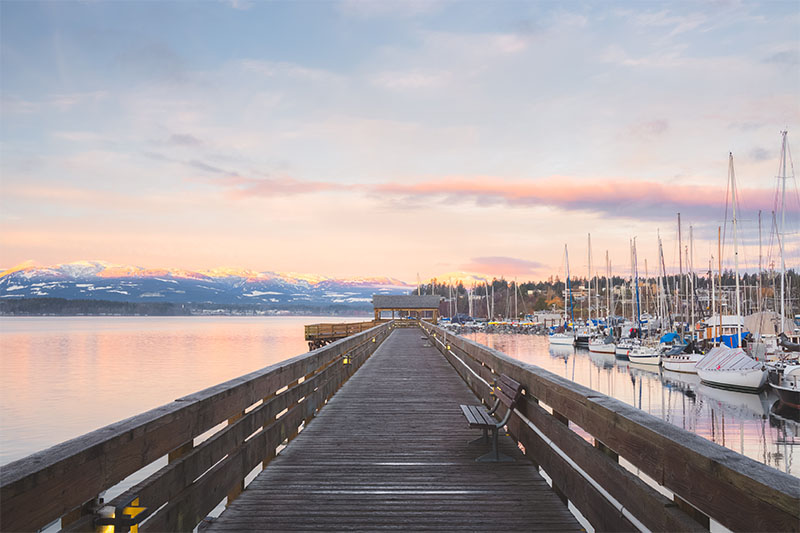 Most of Comox is residential, with more commercial options near Courtenay and along Comox Avenue. This provides an opportunity for residents to get used to quieter, suburban neighbourhoods but still have access to additional amenities and shopping options in Courtenay. Comox and Courtenay are very close to each other; it only takes about ten minutes to drive from the heart of Comox into downtown Courtenay. Residents can reap the benefits of a small-town while still having access to a slightly larger municipality nearby.
Aside from the few commercial areas and abundance of residential neighbourhoods, Comox is also located in a picturesque part of Vancouver Island. Oceanfront access, majestic mountains, and serene forests are all familiar delights within the Comox Valley. Comox's slower pace of living makes it seamless to enjoy the natural world, as there is less hustle and bustle daily.
Great for outdoor lovers
The Comox Valley is perfect for outdoor enthusiasts, and Comox is no different. The ocean surrounds the area on three sides and has several majestic old-growth forests nearby.
Goose Spit Park is located on a tiny peninsula in the southern part of Comox. Residents can drive their vehicles right to it and then take a relaxing stroll along the beach. It makes for a gorgeous place to watch the sunset, especially during those warm summer evenings.
Golf courses like the Comox Golf Club, Glacier Greens Golf Club, and Crown Isle Resort & Golf Community provide variety and quality locations to practice your swing. Nearby Mount Washington Alpine Resort is another popular outdoor destination, especially during winter. A half-hour drive will allow you to have fun with snowshoeing, skiing, tubing, and snowboarding, making for a great weekend getaway.
Several hiking trails and paths offer both challenge and relaxation for hikers of all levels. Those seeking a challenge take a short drive to the Comox Glacier for an all-day hike that's sure to test your limits. For less challenging routes, the Comox Valley Guide has an interactive map of the most popular trails. Many of these hiking trails provide scenic views and an up-close experience within these west coast rainforests.
Low levels of reported crime
Not only is Comox beautiful, but it's also relatively safe compared to other communities on Vancouver Island. With a very low crime index comes reduced instances of property and violent crimes reported. This is likely from a combined effort between RCMP, vigilant residents, and programs like Crimestoppers. The presence of the Canadian Air Force may also be a contributing factor.
As you travel north along Vancouver Island, crime rates tend to get lower compared with larger cities like Victoria or Nanaimo. The combination of a small-town vibe, plenty of nature, and low crime rates make Comox especially desirable for families and retirees.
Comox is surrounded by waterfront
Are you dreaming of owning a waterfront home? Or perhaps you'd like to live steps away from the ocean. In Comox, there are multiple opportunities to have whichever you prefer.
The waters of the Strait of Georgia surround the northern, eastern, and southern borders of Comox. Although the airport occupies a portion of the northeastern area, there are still ample opportunities for property near the water. Given the right market conditions, Comox can be a wise investment opportunity.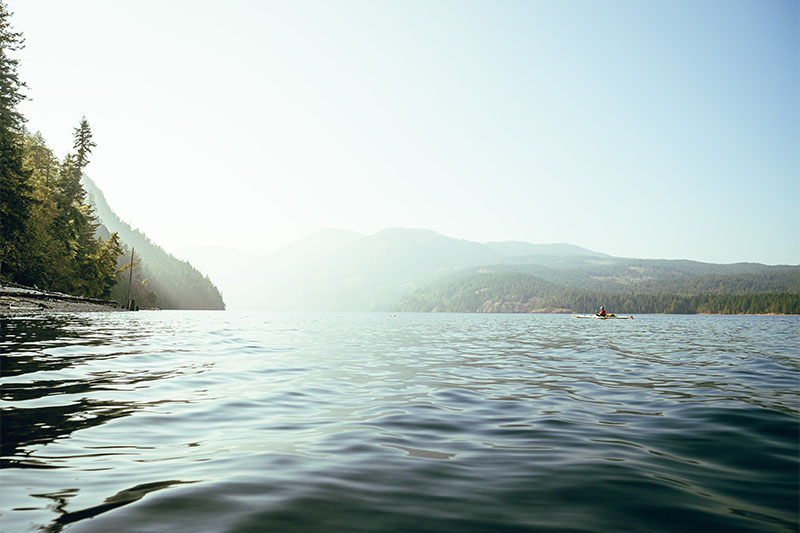 Boating and water sports are popular recreational activities for Comox residents. The Comox Valley Marina is conveniently located near Goose Spit, where the peninsula acts as a wave-breaker that helps protect moored boats. Residents enjoy activities like fishing and casual cruises along the Strait of Georgia during their free time. A short drive to Comox Lake provides more things to do, such as camping and various water sports.
Downsides of Moving to a City like Comox?
Finding a Family Doctor
The shortage of physicians is a provincial problem that most heavily affects smaller towns and cities. New doctors are usually attracted to more densely populated areas, as they guarantee a client list, and the city contains all the amenities they require to settle comfortably.
This also means that smaller towns tend to attract new doctors less often than larger cities. Comox is on the smaller side, which is a disadvantage for attracting physicians. Although some doctors purposely seek out small towns for their charm and more engaging social interactions, larger cities tend to lean towards containing more physicians and walk-in clinics.
If you are choosing to relocate to Comox, look ahead to securing a physician before you move. While many doctors provide phone appointments, sometimes you need to visit a doctor in person to get the proper care. There are walk-in clinics in Courtenay and other nearby towns, but this can be difficult for those who find travelling even short distances challenging due to limited mobility.
Limited adult recreation during evenings
If you are someone that prefers to have an extensive list of things to do from night to night, then you may find yourself limited in Comox.
As a small town, it can be more challenging to engage in the same level of recreation choices as cities, especially in the evenings. Comox contains few live entertainment options, and a significant portion of restaurants close relatively early. Aside from a few pubs and restaurants open late, the possibilities for late-evening entertainment are slim. There are no celebrity concerts or NHL games here, but you will find local talent from time to time.
Drivers and gardeners beware of deer
Comox is so relaxing, even the local deer enjoy strolling through the streets, parks, and your garden. While at first this can be seen as an advantage, the abundance of deer, unfortunately, has been more of a concern.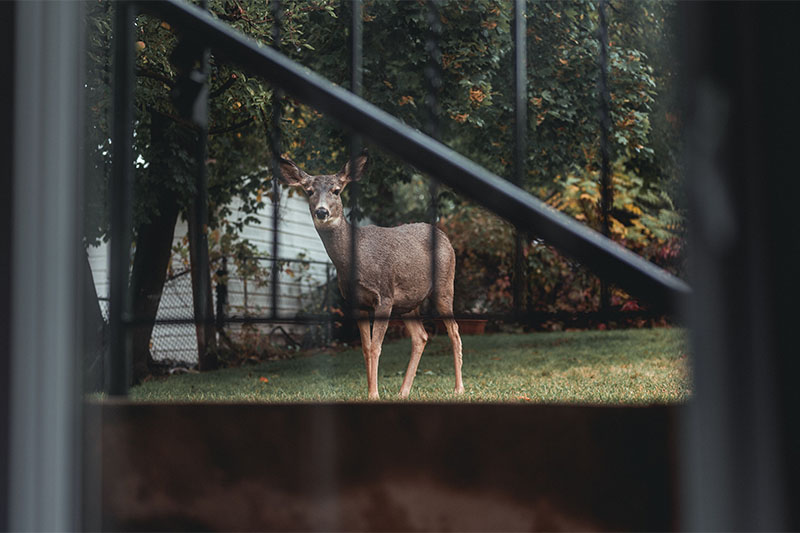 Deer often cross the streets rather suddenly, making it that much easier to get in an accident. An oncoming vehicle doesn't always deter these animals off the road, either. They have learned to be trusting of residents, and unfortunately, that means being less cautious around moving vehicles.
Deer-proofing your flower and vegetable garden is an added expense you may have yet to expect, either. A fenced yard with deer-resistant plants helps lower the amount of loss from the deer eating everything in sight, but it isn't a guarantee. Many residents accept that having deer around is just a part of life in Comox, with the mindset of "you win some, you lose some" in terms of their garden harvests.
Smaller towns, fewer employment options
Smaller towns often come with the caveat of having fewer overall employment opportunities. These laid-back, small towns offer many benefits, and employment options aren't always at the top of the list. Employment rates in Comox are on the low end compared with other areas on Vancouver Island and within British Columbia.
Some of the more common industries within Comox relate to health care, public administration, and retail positions, so these are likely your best bet for job opportunities. However, it is worth noting that Courtenay is minutes away from Comox and does contain a much larger commercial sector. So if Comox doesn't have what you are looking for, it is possible that Courtenay has it and more.
Yet, if you conduct remote work, it doesn't matter as much where your office is located. Working from home in Comox can be quite advantageous as you are surrounded by a great community, beautiful scenery, and quiet neighbourhoods.
Other Considerations Associated with Moving to Comox
Home to a Canadian Forces Base (CFB Comox)
There are a few designated places on Vancouver Island where you are likely to find the Canadian Forces. Victoria/Esquimalt, Nanaimo, and Comox are some of these areas. Comox, in particular, has a substantial Canadian Air Division that services central Vancouver Island. CFB Comox aids in surveillance and search and rescue for the region. The Canadian Forces School of Search and Rescue (CFSSAR) is located at this base, allowing locals to have the opportunity to get into this field of work.
This usually isn't one of the first things that come to mind when thinking about moving to a small town. Many find comfort and a sense of additional security knowing the Canadian Forces are nearby. However, some may prefer not to have that aspect in their lives for personal reasons. Immigrants that have been traumatized by negative military experiences in their home countries may have come to Canada to find an escape, to start anew. This is worth considering as while one brings comfort to some, for others, it can be uncomfortable depending on your experiences.
Comox Airport
How do you feel about hearing and seeing planes flying over your home? A significant airport within Comox exhibits a regular schedule of air traffic. There are several residential neighbourhoods near the Comox airport, so the likelihood of being aware of the airport from your home is relatively high.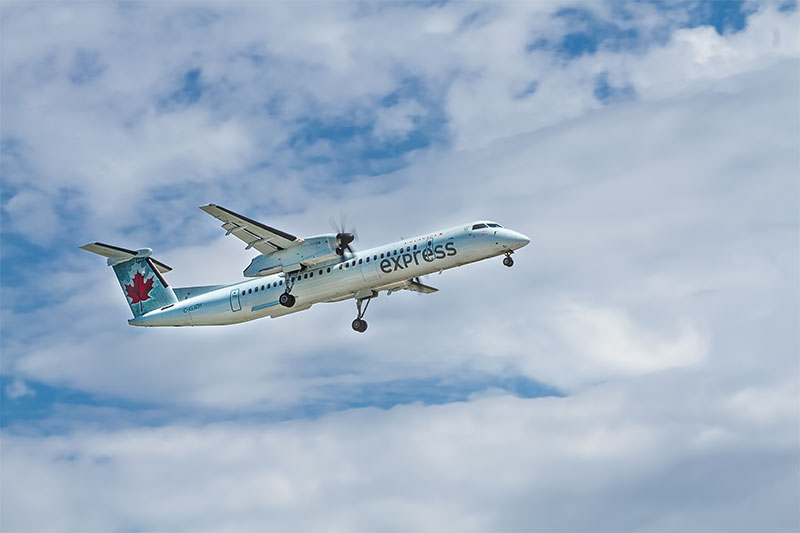 Most of the time, flights occur during the day. If you work downtown during the day, this might never be a concern for you. However, if you are sound-sensitive and find the noise of airplanes bothersome, the routine occurrence of them might be worth considering. Those working from home may get frustrated more easily due to distractions like air traffic. While to some, this may not seem like a big deal, to others, it can be a dealbreaker.
Among that is the fact that a small airport makes travelling more accessible. If you are someone that enjoys travelling, it can be handy to have an airport within your hometown. This cuts down on the amount of time it takes to drive to a city with an airport and can save you on pricy taxi rides. Visiting relatives can also benefit by utilizing this convenient option for coming to you.
What type of people live in Comox?
Do the demographics of Comox align with your lifestyle? The median age of residents is around 52, making it more comfortable for those nearing retirement to find companionship. The lowest populated age group is between 20 and 30 years old, which can add an obstacle when trying to meet new peers. Almost half of the population reports being in a marriage relationship, while the other half is evenly distributed between single, common law, divorced, separated, and widowed statuses.
Given this information, the demographics lean towards middle-aged, married couples. However, this doesn't mean it is an unsavoury place for young, single people. Comox offers plenty for younger crowds, and Courtenay provides even more opportunities right around the corner.
What kind of residential real estate is most common?
We've mentioned how Comox is mainly residential, but what does that look like? Single-family homes, duplexes, townhouses, condos, and the occasional mobile home are possibilities within this Vancouver Island real estate market.
The most popular housing types are three-bedroom single-family homes. The majority of all housing was constructed between 1960 to 1980, with another mini-construction boom during the 90s. As expected, most homes follow a mid-century architectural design. Other homes are designed in the craftsman, Cape Cod, split-level, rancher, and west coast contemporary styles, to name a few.
The rental market is competitive, leading to more people owning homes than renting. While this can be stressful for those looking to rent, it can act as a potential investment opportunity for others. Retirees looking to make extra income without committing to a full-time job may appreciate the benefits of being a landlord. Over time, housing needs will grow along with Comox's growing population, which is something worth considering.
We hope you've found this information about moving to Comox BC helpful. For your convenience you can easily search all Comox Houses for Sale here.