The Pros & Cons of Moving to City Like Abbotsford
Posted by Chris Fenton on Monday, December 5, 2022 at 10:00 AM
By Chris Fenton / December 5, 2022
1 Comment
Newcomers to any city are curious about everyday life, quirks, and the overall feel of the communities climate and people. Abbotsford is located in southern British Columbia, parallel to the USA-Canada border and the Fraser River. It is the second largest municipality in BC, following Metro Vancouver. Abby - as locals refer to it - contains unique features that set it apart from other Lower Mainland cities.
If you are considering moving to Abbotsford, this guide will help you pinpoint some advantages and disadvantages of the city. We have also outlined a few considerations that may or may not be advantages or disadvantages depending on your lifestyle. If you are curious about Abbotsford as a good place to live, invest, or pass on by, then read on and decide for yourself what you think.
Upsides of Moving to a City Like Abbotsford?
Farms Produce Food and Jobs
Abbotsford is known for its agriculture. This "city on a farm" concept provides plenty of farm fresh, local produce to residents year-round. Berries and poultry are near the top of the list, with the surplus shipped to other nearby places like Vancouver Island. Not only do the farms provide fresh food, but it adds to the ambiance of the area.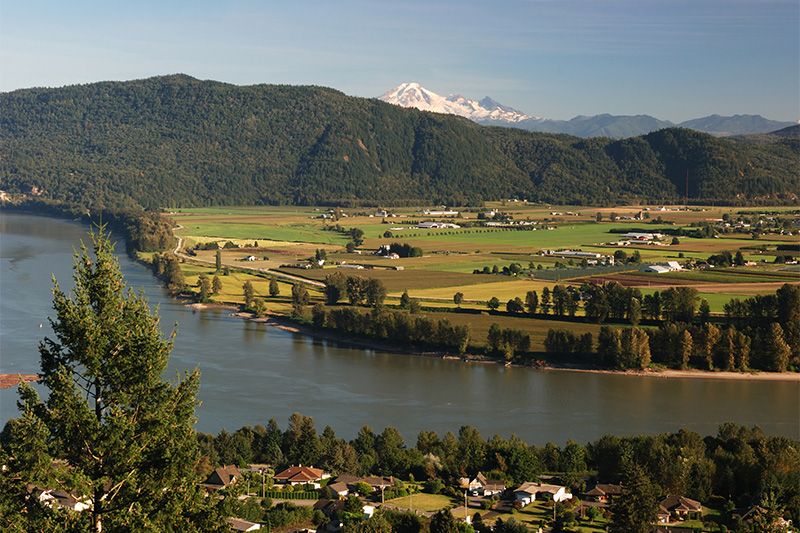 These jobs do more than supply food - they are a significant employment resource. Labourers and other farm workers like managers, fruit and vegetable pickers, and heavy equipment operators are often needed to keep operations running smoothly. During harvest season, some seasonal work usually becomes available, which summer students conveniently take advantage of before heading off to a new term at school. Many jobs require no prior experience as training is given on-site, so it acts as an excellent introduction to the workforce for students and immigrants.
Convenient Access to the Canada-USA Border
Those that enjoy travelling will appreciate the ease of access to the Canada-USA border. Abbotsford has a border crossing into the United States of America. This border crossing is Sumas-Huntingdon, connecting BC's Highway 11 to America's Washington State Route 9.
Locals use this to their advantage and sometimes travel across the border for a day trip or fill up their vehicles with less-expensive gasoline. American-exclusive stores and restaurants are only a few hours away, so no hotel room is needed! Spontaneous day trips across the border for a change of scenery and shopping choices don't get much easier than this.
Driving across the border is more affordable than a plane ticket, so having this option at your doorstep is an advantage many Abbotsford residents enjoy regularly.
Homestead Within the City With Acreage
When comparing real estate prices with Vancouver, Abbotsford is usually more affordable. Those searching for a place in Vancouver may have better luck in Abbotsford due to increased selection and better prices. Yet, if you are not aware of what real estate costs in the Lower Mainland, Abbotsford might seem out of your price range.
However, Abbotsford does have one perk that is next to impossible to find in Vancouver - acreage. Large lots on the city's outskirts can sometimes be bought for a reasonable price, given the area. This is due to so much of the land being agricultural, so larger-than-usual plots are more common outside of the city center.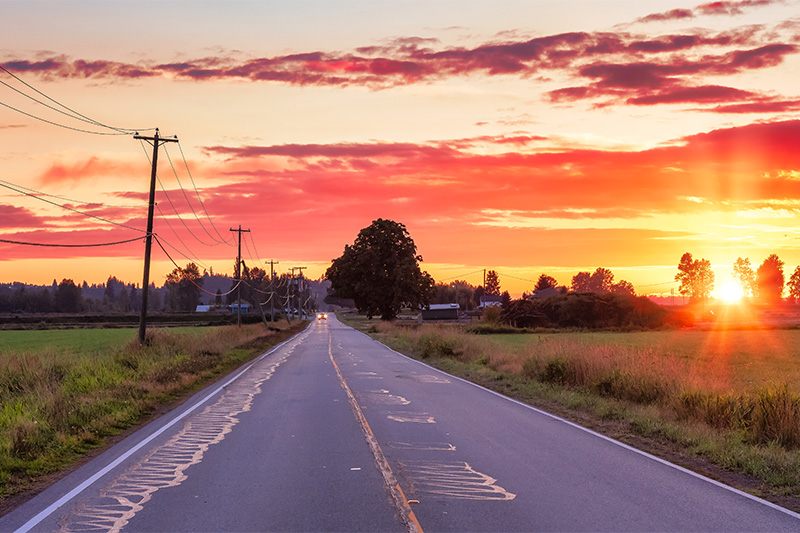 Imagine having the perks of a city like Vancouver. Yet, your home is spacious, on acreage, and you can see a blueberry farm in the distance from your kitchen window. You can have your own homestead right in the heart of the Lower Mainland. This contrast can seem strange if you're used to city living, but it's a reality in Abbotsford.
You may also wonder how long the drive back into the city takes. Depending on where your home is located, it can take about half an hour. This is great news for those who already bank an hour or more a day commuting to and from work. Smaller commutes, larger property, city amenities, and beautiful views are advantageous.
As a bonus, scooping up acreages is a possible investment opportunity because there is only so much space available, and the population keeps growing.
Good Schools, K-12 and Beyond
Abbotsford contains over 40 schools, ranging from elementary to Grade 12. This means getting your children to school is easier because there is likely a school or two in your neighbourhood. In addition, Abbotsford contains several post-secondary school options, such as Canadian Community College, CDI College, University of the Fraser Valley, and Sprott-Shaw College. From kindergarten through college, students can stay at home with their families and save money.
Those coming from outside of Canada may not be aware that children that reside in BC can attend public school free of charge. The funding for this comes from other sources, usually property taxes. A couple of private and religious schools come with a charge and serve as an alternative option to public schools. Post-secondary education (after Grade 12) does contain a tuition cost. Still, having all these options in one city means families can have the chance to get established together.
Downsides of Moving to City Like Abbotsford?
Limited Public Transit Options
Public transit options in Abbotsford are limited, so owning a vehicle should be high on the priority list.
The Central Fraser Valley (CFV) Transit System serves Abbotsford and Mission, with connections to other places like Langley and Chilliwack. This bus system contains a little over twenty routes that are accessible within Abbotsford. Still, the bus frequencies are much different than Vancouver's. Despite being a large city, a missed bus on some routes means waiting another 45 minutes for the next one. This is one of the reasons many people opt for personal vehicles instead.
As for trains, the transit system is different from Vancouver's, so you will not find a designated SkyTrain station network in Abbotsford. The West Coast Express spans the Lower Mainland but does not stop in Abbotsford. Essentially, travelling by train isn't an option here.
Abbotsford isn't up to par with being bike-friendly, either. There are several bike lanes, but the infrastructure hasn't caught up with the demand. For the time being, commuting by bicycle won't save you much time or energy due to the lack of bike lanes and heavy traffic.
There are plenty of cars on the road, resulting in another disadvantage - traffic congestion. Traffic can be bad during peak times of the day due to high volumes and a city plan that is more suitable for a smaller population.
Reputation for Crime and Gang-Related Activity
There is a moderate amount of crime in Abbotsford. Enough so that the city has provided an online "crime map" that shows reported crimes in Abbotsford. This is handy for those who would like to know what types of crimes are happening around where they are considering relocating. The map displays reported crimes such as arson, theft, breaking & entering, and property crime.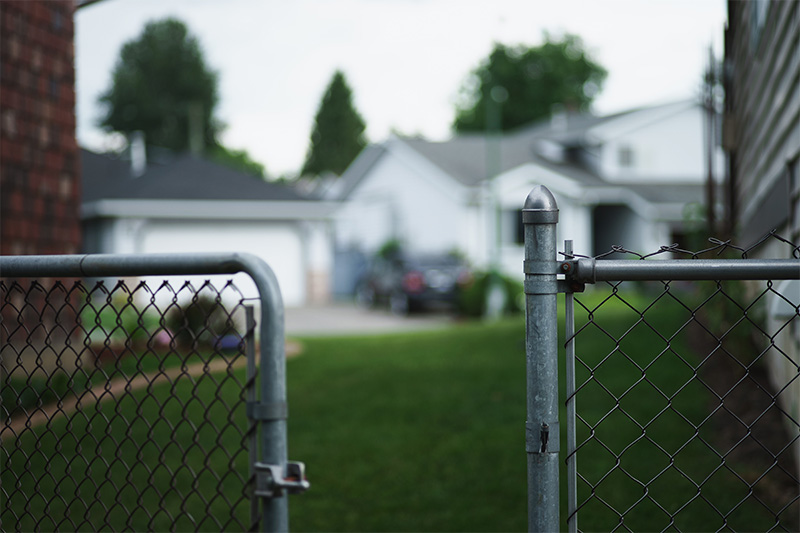 Abbotsford's crime severity index (CSI) is not the worst in the province but is rising. Other places in BC, like Victoria, Kelowna, Nanaimo, Kamloops, and Chilliwack, score much higher on their CSI ratings. A higher crime rate is not unusual for cities of this size, but it is, unfortunately, a disadvantage.
Gang-related activity has crept into the scene, as well. Abbotsford has been in the news numerous times in the past due to gang-related activity, most famously by the Bacon Brothers. There is still the occasional news story about gangsters, as this problem reaches beyond Abbotsford throughout the entire Lower Mainland. Abbotsford is not the sole source of this type of criminal activity, but it does have its consequences. Most residents don't live in fear of gangs but acknowledge that they do pass through from time to time.
Homelessness in Abbotsford
Much like other municipalities within the Lower Mainland, Abbotsford has a homeless population. This figure has been increasing with each reported count.
As prosperous as cities can be, high median incomes can also mean that those on the lower end of the income brackets face the most risk for their basic needs. Abbotsford's demographics show a comfortably high median income, with most of its residents in a marriage relationship. Still, a significant number of people living in poverty are at much higher risk of becoming homeless, if not already.
A country-wide increase in the overall cost of living means that those living in or near poverty are only one disaster or missed paycheque away from being out on the streets. Some of these people are unable to work due to illness, disability, or old age, so any financial strain can feel much more impactful than for those with incomes around the median. Whatever the circumstances, the reports show that the number of homelessness in Abbotsford is increasing.
In 2021, Abbotsford became a "Designated Community" under a federal program called "Reaching Home." This program provides funds to various communities to aid in helping the homeless population. The city of Abbotsford has put a considerable amount of effort into understanding why some residents are becoming or staying homeless and what can be done to counteract this trend. Multiple surveys and resources have been utilized to proceed with addressing the homelessness problem. This demonstrates that the city actively tries to help its most vulnerable residents using a thorough, transparent, and well-planned approach.
Other Considerations Associated with Moving to Abbotsford
Cool, Rainy Weather (and Snow)
Are you ready for the wet coast? The west coast has a reputation for being rainy, given it is in a temperate rainforest. Abbotsford is no exception, and residents must come to terms with the amount of rain that falls each year. Despite being far from the ocean, it often rains, so an umbrella and rain jacket are must-haves for your wardrobe. If you are wondering about snow, the white stuff does appear during the winter months. Newcomers may assume that since Abbotsford is on the southern end of the Canadian border that it doesn't get as cold as the typical Canadian stereotype seems to be. Although summers can be hot, fall and winter are on the chilly, wet side of the spectrum.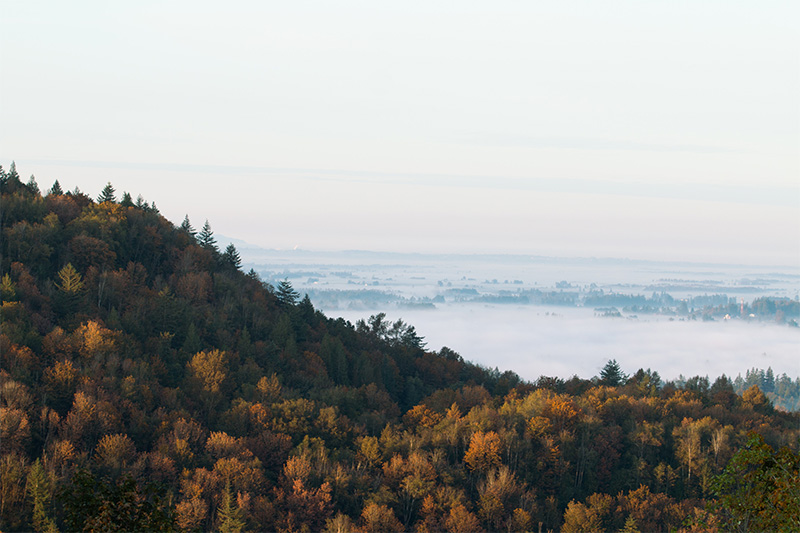 Proper attire is needed for your wardrobe to live comfortably through the seasons. Winter boots, rain jackets, umbrellas, and waterproof shoes are essential during the cooler months. This type of clothing can be expensive and bulky, meaning you may want to wait until you've arrived to purchase your new items.
Variable Air Quality
Abbotsford might not be a great place for those with asthma or scent sensitivities due to inconsistent air quality. In the springtime, fertilizer is spread across the neighbouring farms, which have an unpleasant, distinct smell that lingers into town. Blossoms from these farms can also aid in making seasonal allergies worse for some people. Additional air pollution from Vancouver sometimes gets blown up the Fraser River and arrives at Abbotsford's front door. On top of that, Abbotsford is a city of considerable size, so there is a constant level of pollution from vehicle traffic. If in doubt, compare Abbotsford's air quality index report with your local results and see if any improvement can be gained by relocating to Abbotsford.
Conservative, Church-Favored Culture
The "Canadian Bible Belt" is a play on words based on a heavily religious area within the United States. In BC, Abbotsford has a reputation for being a city with an abundance of faith. This city contains numerous religious buildings, mainly Christian. However, the Gur Sikh Gurdwara is a historic Sikh temple built in 1911 with many followers. This highly religious presence indicates the culture leans a bit conservative, which may influence social and political influences in the area. The majority of Abbotsford residents do not hold extreme views. Still, there is a societal influence from this highly faithful community.
This can be seen as a valid consideration for those with strong views that may polarize the dominant belief systems. Sharing core values with others is an important aspect of feeling like you belong in a community. This also means it can be welcoming for those that are religious to find common ground so easily among the inhabitants. As religion is often a hot topic that can fuel debates, knowing that a city leans a certain way can be beneficial in deciding whether or not this community is the right one for you.
Frequently Asked Questions
Is Abbotsford Cheap to Live?
Compared to big cities in Western Canada, Abbotsford's cost of living is more affordable, especially when juxtaposed with Downtown Vancouver. Housing, utilities, groceries, and transportation costs are generally lower. However, affordability is subjective and depends on individual income levels and lifestyle choices. Proximity to amenities like the Abbotsford Recreation Center and the charm of local attractions such as Mill Lake Park enhance the living experience without the high costs associated with larger urban centers.
Is Abbotsford a Good Place to Raise a Family?
Abbotsford offers a family-friendly environment, blending urban amenities with a rural atmosphere. It's less bustling than a big city but provides sufficient facilities, including good schools and recreational areas like the Abbotsford Recreation Center. The city's proximity to natural attractions, like the North Shore mountains and urban centers like Downtown Vancouver add to its appeal for families. The community-focused lifestyle and educational and outdoor activities make it an attractive place for raising a family.
Is Abbotsford, BC, Worth Visiting?
Abbotsford is a delightful destination, especially for those who appreciate a blend of city and country life. Known for its agricultural richness, attractions like Mill Lake Park offer serene nature experiences. It's a less crowded alternative to big cities in Western Canada, yet close enough to Downtown Vancouver for urban explorers. Additionally, the accessibility of both the Abbotsford International Airport and the Vancouver International Airport makes it convenient for travelers.
What Cities Are Part of Lower Mainland BC?
The Lower Mainland of British Columbia includes several significant cities:
Although Abbotsford, in the Fraser Valley, is distinct from the Lower Mainland, it shares economic and cultural ties with these cities.
Is Fraser Valley Considered Lower Mainland?
Fraser Valley, encompassing cities like Abbotsford, is typically considered distinct from the Lower Mainland. The Lower Mainland refers to the Vancouver metropolitan area, while the Fraser Valley extends eastward and is known for its agricultural lands. However, the Fraser Valley, including its key cities like Abbotsford (home to the Abbotsford International Airport), shares strong connections with the Lower Mainland in terms of economy, culture, and transportation. This region, less urbanized than the area around Downtown Vancouver, offers a different perspective on life in Western Canada.
We hope you've found this information about moving to Abbotsford BC helpful. For your convenience you can easily search all Abbotsford Houses for Sale here.