The Pros & Cons of Moving to an Okanagan City Like Kamloops
Posted by Chris Fenton on Monday, January 30, 2023 at 10:00 AM
By Chris Fenton / January 30, 2023
Comment
Kamloops is a large city in the Thompson-Okanagan region of British Columbia. This region is known for its diverse environment containing mountain peaks, lakes, rivers, and even a desert. Many beautiful wines are produced in this area, and sports lovers attend tournaments regularly.
Kamloops is located at the crosshairs between two rivers, Thompson River and North Thompson River. The fur trade in 1811 influenced this area by building a trading post for the Astoria Company. More people became attracted to this area due to the trading opportunities it provided. Further, the Canadian Railway attracted rail workers from all over the region, and the city naturally grew into what it is today.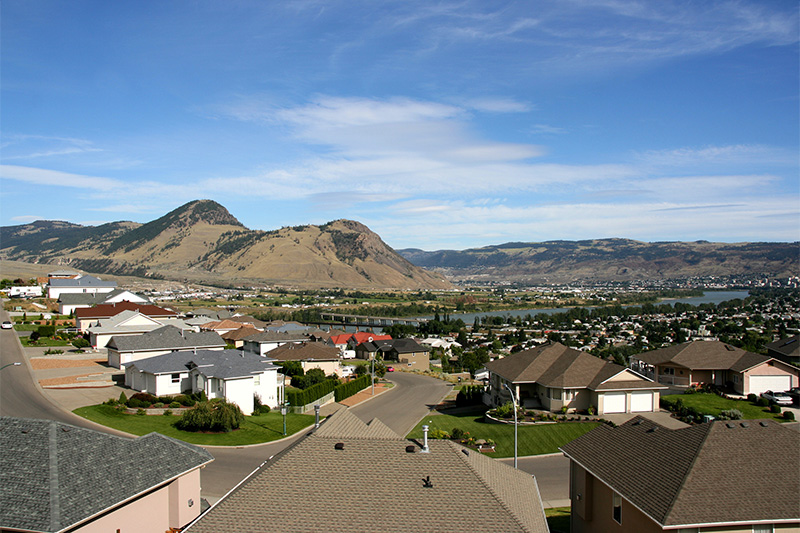 Roughly 100 000 people have called Kamloops home for a variety of reasons. But are these the same reasons that resonate with you? Read on to find out about this city's best and not-so-great aspects to determine if moving to Kamloops is a suitable option for your lifestyle.
What are the Advantages of Moving to Kamloops?
Things to Do in Kamloops (it's a lot!)
Finding something to do in Kamloops is much easier than in other places in BC. This city has a vibrant cultural event scene, beautiful scenery for outdoor activities, a multitude of family activities, wine tours, and shopping options.
Outdoor enthusiasts enjoy the variety of geographical features Kamloops has to offer. Nearby mountain ridges (like Sun Peaks Resort) provide hiking, biking, skiing, and climbing opportunities. Lakes and rivers are great for fishing, paddling, boating, and relaxing on the beach. Golfing and horseback riding are other popular options, too. In the winter, Kamloops sees its fair share of snow, which means sledding down hills and building snowmen are top activities for children.
There are both indoor and outdoor attractions for families in Kamloops. Kid-friendly options include swimming pools, wildlife parks, petting zoos, a science centre, and an indoor trampoline park. Kamloops is also a preferred host for many sporting tournaments.
The downtown core of Kamloops is jam-packed with locally owned businesses, handmade products, specialty stores, clothing boutiques, and a few shopping malls. From handmade to commercially made, the range of shopping options in Kamloops is suitable for any shopper.
Seniors Love to Retire in Kamloops
Excellent healthcare services, a year-round calendar of events, very little rain, and several support systems that encourage seniors to live their lives to the fullest are just a few reasons to retire in Kamloops.
The amount of resources and support for retirees is substantial. Interior Health has several locations within Kamloops for assisted living, mental health support, long-term care, and a dialysis clinic for renal/kidney patients. Various clubs in and near Kamloops are suitable for all kinds of interests. The city of Kamloops also has programs catered for helping out seniors, such as snow removal and yard waste pickup services. CSI Kamloops is another fantastic resource full of information about health care, housing, things to do, advocacy, taxes, and more. In short, Kamloops is very accommodating towards its senior population.
All these resources, paired with warm weather and little rain, mean daily life is a little bit easier. Seniors can enjoy walking the trails on sunny days more often than most cities, as Kamloops is the province's second sunniest city! Most neighbourhoods have community centres full of events, which many are catered towards retirees and seniors. This combination means there is always something to do in Kamloops, so seniors can stay active and mentally alert.
Thompson-Okanagan is Canada's Wine Country
The hot, dry climate of Kamloops, paired with a rain shadow from coastal mountains, has given rise to several wineries in the region. That's right, the nearest local wines aren't from California but right in the Thompson-Okanagan. Residents can enjoy locally produced wines that are good. Many are award-winners in the Kamloops Wine Trail.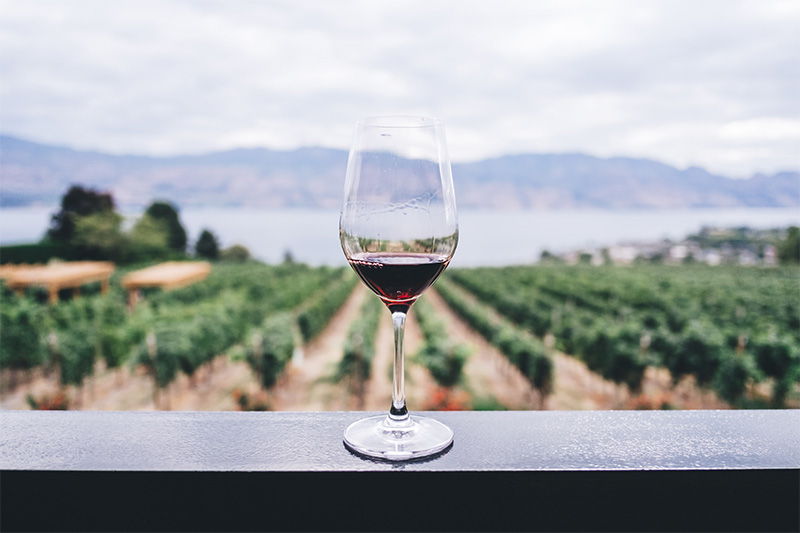 The most popular wines in the Thompson-Okanagan region come from grape varieties suited for Chardonnay, Merlot, Syrah, and Riesling wines. Over 180 licensed grape wineries produce these quality wines, making this region known as Canada's Wine Country.
Wine tours and festivals are a source of pride for the region. This industry provides jobs, entertainment, and high-quality locally produced goods. If you appreciate a glass of wine now and then, you will love the variety and quality of wines produced in the Kamloops region. Non-drinkers can also benefit from viewing the beautiful vineyards, having employment opportunities, and participating in a festive mood around celebrating something done well.
Relatively Short Commute Times
Another bonus to living in Kamloops is the relatively short commute times. While in other large cities like Vancouver or Surrey, commuting to work can be quite the journey. It isn't uncommon in those places to find commutes of an hour or more to get to work, and that's just one way. In Kamloops, it is a different story.
Depending on your neighbourhood, your drive to work can take as little as five to ten minutes. The longer end is around thirty minutes, which is half the amount of time many people are used to in other places. A popular southern neighbourhood, Aberdeen, is about a fifteen-minute drive to downtown Kamloops. The opposite end of Kamloops has neighbourhoods like Brocklehurst in the North. This commute is also around fifteen minutes or so to get downtown. If you prefer to spend more of your time doing what you want instead of being stuck on the road to work, then Kamloops has an advantageous edge in that department.
What are the Disadvantages of Moving to Kamloops?
Is Kamloops a Safe Place to Live?
Overall, crime rates are higher in Kamloops compared with the provincial average. The number of crimes has been increasing, but people charged has decreased. Drug use and property crimes are the top areas of concern for this community.
So, is Kamloops a safe place to live? It depends on who you ask. Maclean's report on the most dangerous places in Canada placed Kamloops at position 67 out of 237. Other places in BC, like Quesnel, Terrace, Williams Lake, Prince Rupert, Port Alberni, Fort St. John, Prince George, Dawson Creek, and the capital city Victoria all scored more dangerous than Kamloops in that report. Kamloops RCMP has several programs and procedures, such as Crime Stoppers and drug-free zones around schools, to help increase public safety. The city of Kamloops also has several community resources to promote the safety of its residents.
It is virtually impossible to find a city of this size anywhere in Canada that lacks crime completely. Determining if the amount of crime is something you can live with is a concern that some may find at a disadvantage in Kamloops.
Kamloops Gets Really, Really Warm in the Summer
Most of us enjoy it when the sun is out shining, but sometimes it can be a little bit too much. Those with health concerns or heat sensitivities may not appreciate how warm it gets in the summer.
Kamloops has experienced extreme weather in summer months, with its highest temperature ever recorded sitting at around 47 degrees Celsius. Typically, the average high temperature is around 30 degrees Celsius, which is still very warm. Humidity levels are usually low, which does impact how intense the heat can feel to some people.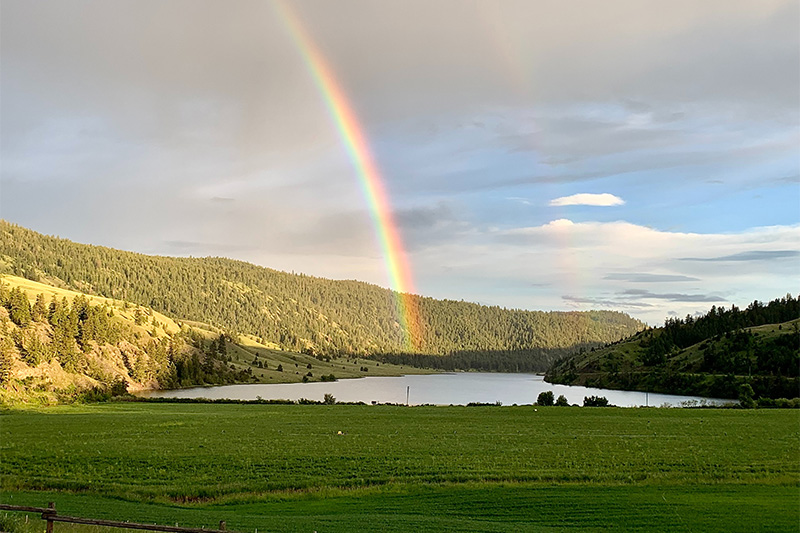 These hot, dry conditions can be very uncomfortable, even life-threatening. Some populations, such as children and the elderly, are at a higher risk of developing dehydration, heat exhaustion, and heat stroke. These ailments can have lasting effects and, in some cases, can result in death.
A warm summer day is perfect for those that enjoy water sports activities. Nearby lakes and rivers offer a refreshing oasis for cooling off, but not everyone can spend a day at the lake. Mobility issues, side effects from prescription medications, and the inability to have time off work mean that some people are forced to wait it out. If you are someone with a lifestyle that is negatively affected by hot weather, then Kamloops might not be your first choice as a place to live.
Unemployment Rate Higher than National Average
The unemployment rate in Kamloops is higher than the national average, but there is still hope. This figure has been improving each year, so in time it may meet or be an improvement from the rest of Canada. However, the unemployment rate is considerably higher now than in the rest of the province.
Most jobs are in sales or trade occupations. The health sector also employs a large number of people through medical professions and social assistance. Before moving to Kamloops, finding a job ahead of time or researching your field for potential employment isn't necessarily a bad idea.
Higher unemployment rates usually indicate it can be more challenging to find employment. This may be due to Kamloops' high population of around 100 000. As it is a desirable city for several reasons, more people have moved to Kamloops, and many of them need to work. Jobs are still being created, but they may not be created quickly enough to meet the growing population's demand. Whatever the reason, the higher unemployment rate is a considerable disadvantage for Kamloops.
Other Considerations Associated with Moving to Kamloops
Kamloops is no Stranger to Wildfires
Hot, dry conditions increase the risk of wildfires. These fires occur all over British Columbia each summer. Whether from a lightning strike or human-caused, a single spark can be devastating and result in the loss of lives, homes, and other structures. Kamloops is known for having scorching and dry summers. Other communities in this region share a similar environment, including Lytton.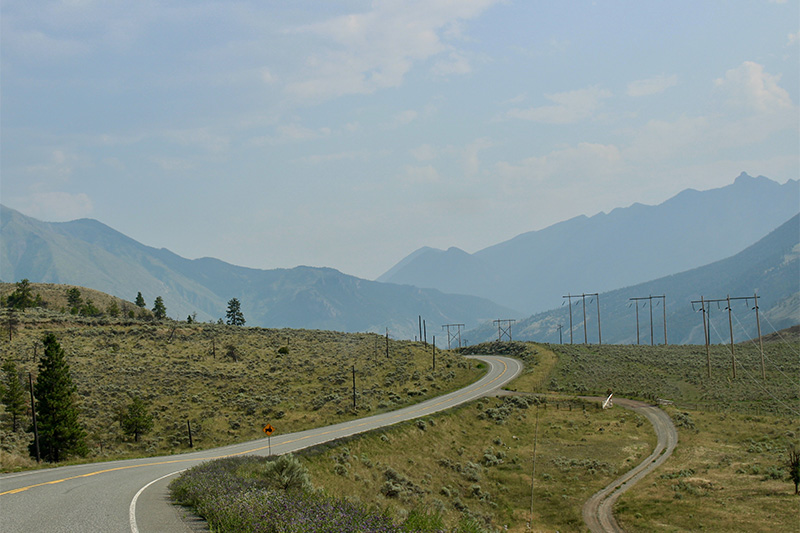 Nearby wildfires have meant that Kamloops residents have been at risk of evacuating their homes. Even though no wildfires have transgressed into the city of Kamloops, the smoke from nearby fires has been a significant problem for those with breathing complications like asthma and COPD. Healthy lungs still feel the weight of the smoky air during the wildfire season.
The BC government has provided an interactive map of all current wildfires in the province, including air quality reports. It may seem tempting to believe that the Canadian climate doesn't have the problem of wildfires, but they occur each year. This is especially worth considering for those with breathing sensitivities or who want to be as far away from wildfires as possible. If you decide to relocate to Kamloops, it is in your best interest to add fire protection to your home insurance policy.
The Rental Market is Competitive
Rental properties can be more challenging to come by in Kamloops compared with other cities. Although the rent can be affordable, finding a roof over your head can be a problem. Kamloops also contains Thompson Rivers University, which includes a large student body. Students that are unable to live in dormitories naturally seek out rentals near the university. Simply put, there are generally more people looking to rent than what is available most of the time.
On the other hand, those purchasing properties and renting them out may find themselves in an advantageous situation. Those looking to buy a home generally have a larger pool of choices. Thus, it may be worth looking into Kamloops' real estate market as a potential opportunity for investment. Depending on how much home prices increase over the next few years, picking up a rental property can still be affordable. Becoming a landlord is much easier if you live in the same city as your residence, which creates an opportunity for locals to gain additional income.
Kamloops is Easier on Your Wallet
One key feature of any place is knowing the cost of living. This measure takes the average cost of everyday items and activities, so you can compare it with different towns and cities. An expensive city will have a higher cost of living than an inexpensive town, for example.
So, How Much Does it Cost to Live in Kamloops?
Kamloops scores reasonably well on this measure as one of the most affordable cities in British Columbia. Even though some measures differ slightly, the consensus is that Kamloops is much more affordable than places like Vancouver and Victoria. The median household income for residents is around $74 000 per year. That means if a husband and wife both work, each will have to bring in about $37 000 a year to live life as an average Kamloops resident. As most residents are married, this can be a relatively accurate example of what kind of financial load Kamloops requires.
A lower cost of living and a moderately high median household income can sound desirable for a number of people. However, some people may prefer to live somewhere more affordable or the opposite with more expensive taste. Choosing where to live is a personal preference, which is why the cost of living and median household income are only a part of the overall picture—understanding what levels of comfort your lifestyle requires will help you consider if Kamloops' economy is a perfect match for you or not.
There are so many other Factors to Consider When Moving to a New City, hopefully this gave you a little more insight into the Okanagan community of Kamloops. If you have any questions or comments, we love to hear from our readers, don't hesitate to reach out.
We hope you've found this information about moving to Kamloops BC helpful. For your convenience you can easily search all Kamloops Houses for Sale here.