The Pros & Cons of Moving to a Small Town Like Chemainus
Posted by Chris Fenton on Monday, July 31, 2023 at 10:00 AM
By Chris Fenton / July 31, 2023
Comment
Have you heard about the artisan village of Chemainus? Located on Vancouver Island, Chemainus is a municipality within North Cowichan that can be described as a quaint seaside town of only a few thousand residents. You may be wondering what it is like to live in Chemainus, whether or not it's a great place to retire, and have other concerns. Our article outlines some advantages, disadvantages, and considerations for those determining if moving to Chemainus makes sense as a place for them to live.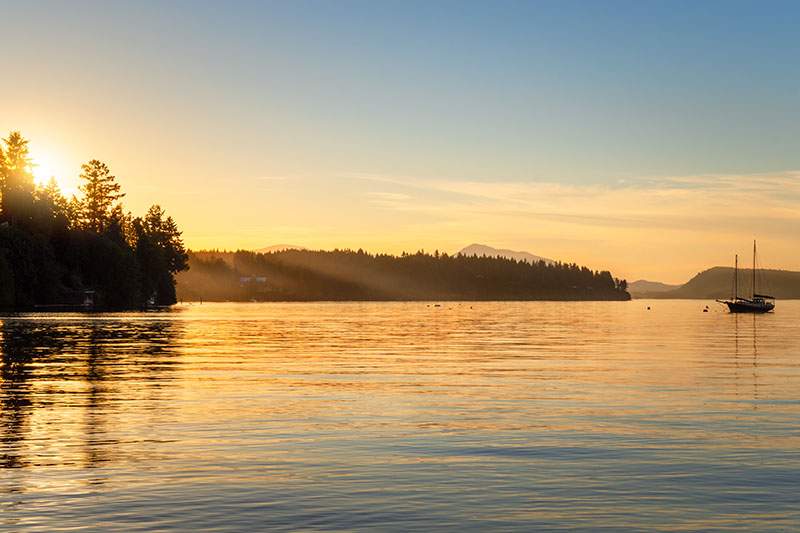 Upsides of Moving to a Small Town like Chemainus?
Chemainus is a Vibrant Small Town
As a small town, Chemainus has a tight-knit community with its own niche on Vancouver Island. This community even had its own currency up until 2021! Existing bills and coins have now been reverted to "souvenir status" and aren't worth a single penny, but they are still an interesting piece of Chemainus history to hold onto.
When walking down the main streets, it's hard not to notice that most shops are locally-owned, "mom and pop" style retail locations. Very few chain stores reach Chemainus, resulting in unique shops and restaurants throughout the town. Store owners have been in the business for years, even handing down the keys to the next generation. Expect to find plenty of handmade, homegrown, and artisan products for sale in Chemainus.
Art Lovers Rejoice
If you want plenty of art in your life, Chemainus is sure to fit the bill.
The art scene in Chemainus is fantastic. In fact, the Chemainus Theatre has a reputation for putting on some of the best live plays and productions in all of Vancouver Island! They offer theatre passes, with or without the added benefit of a dinner. The performances are presented by a cast of passionate, experienced actors that genuinely love what they do.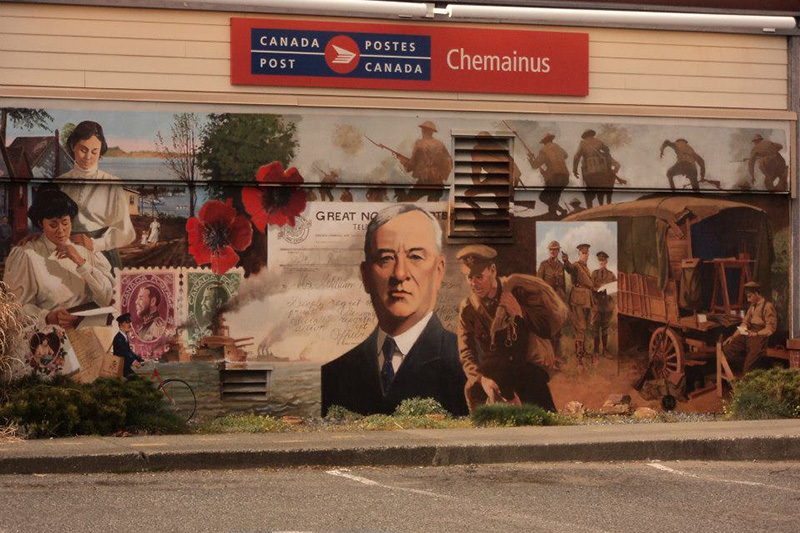 Did we mention murals yet? There are over sixty murals within Chemainus, an astounding amount given the town's small size! These works of art add character and personality to every corner, brightening up quiet streets and adding a bit of excitement to local businesses. Most of these murals capture the town's history, including themes of logging, nature, Indigenous heritage, immigration, rail history, and so much more. You can easily spend a couple of days treasure hunting for hidden murals to appreciate or take it to the next step and talk to a local about what they think it represents. Small towns like Chemainus are welcoming to that sort of thing.
Chemainus Is a Great Place to Retire
The slower pace of life in this seaside town is suitable for retirees. Those wanting to stop and smell the roses can do so in Chemainus, taking the time to take in the local history, build relationships with residents and shopkeepers, and enjoy the abundance of nature within the Cowichan Valley.
The people are warm, welcoming, and happy to spark a conversation with a friend or stranger. Seniors with little to no family can feel at home within Chemainus, as most people are kind and respectful towards each other. For example, the senior's centre is a popular spot to socialize, engage in hobbies, and maintain a fitness routine.
A leisurely drive of thirty minutes or so will allow you to shop in one of the larger nearby towns, such as Duncan or Nanaimo. These towns provide additional amenities and a change of scenery. This means the hustle and bustle of city life can come into your lifestyle on your terms, leaving you to enjoy laid-back island life as much as you desire.
Downsides of Moving to a Small Town like Chemainus?
Limited Opportunities for Education in Chemainus
Educational opportunities within Chemainus are slim. There are two schools within Chemainus, an elementary and a secondary school, as part of School District 79 in Cowichan. In this way, children grow up with the same peers throughout their K-12 school career. This can be great for children to form strong, potentially life-long friendships while going to school. On the flip side, it also means that if a child is prone to teasing or bullying, it is harder to transfer that student to another school due to limited options. While homeschooling and distance learning are educational options within British Columbia, the choice for a brick-and-mortar school is limited.
Options are further limited after grade 12, as well. Those wanting to pursue post-secondary education must either find a program online or relocate to places like Nanaimo, Victoria, or the Lower Mainland for colleges, universities, and trade schools.
Not as Many Restaurants to Choose From in Chemainus
Are you a foodie? The food choices in Chemainus are locally owned, unique restaurants and cafes that you won't find anywhere else in Canada. Though, as a small town, the selection becomes limited rather quickly.
If you are used to eating cuisines from around the world regularly, like Chinese, Thai, Indian, Greek, American, and Italian, then you will quickly find your options running out sooner than expected. These restaurants do exist in town, but instead of being able to choose from several Chinese restaurants, there might only be one or two options. Eating out may eventually mean leaving town for a much more extensive selection in Nanaimo or Duncan, which can significantly add to the overall price of eating out once gas costs are involved. If cuisine variety and constantly trying new restaurants are important to you, then you will likely find yourself at a disadvantage in Chemainus. On the other hand, having fewer options nearby could result in savings if you have the self-control to limit takeout to once or twice a week.
Chemainus Lacks Employment Opportunities
Chemainus has a very high unemployment rate compared to the rest of British Columbia. This is likely due to two main factors: Chemainus is a great place to retire, and it's a very small town, so there is generally less of a demand for jobs.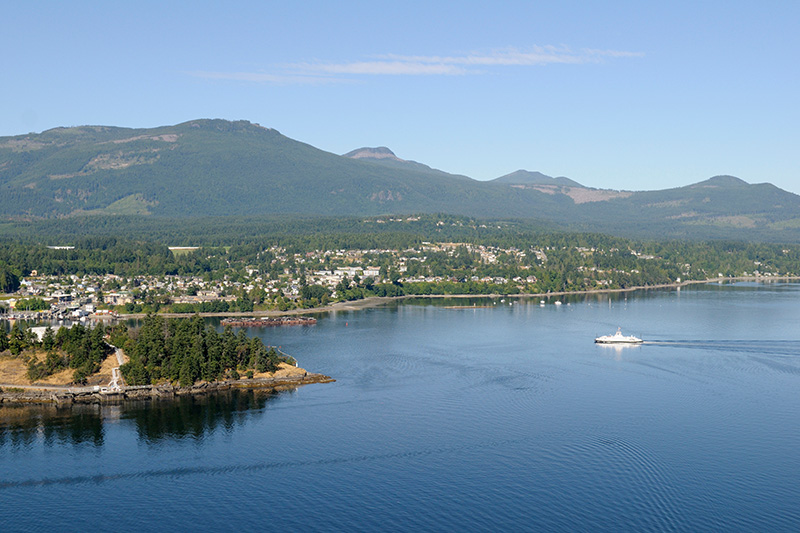 What kinds of jobs are common within Chemainus? Education, government, trades, and sales make up the bulk of the employment options, but that should be taken with some consideration. Chemainus contains few schools, so although education is near the top of the list, there may not be as many employment options as one would assume. Many residents either commute to work in other municipalities, run their businesses, or take on a few part or full-time positions within the town when they become available. If you are trained in a highly specialized trade or skill, it would be worth researching whether or not there is a demand for your specialization within Chemainus before committing to a move.
Other Considerations Associated with Moving to Chemainus
Difficult to Find a Family Doctor
There is a shortage of family doctors in British Columbia, including Vancouver Island. Smaller towns like Chemainus tend to have more difficulty attracting and retaining family doctors. Larger cities provide more resources for physicians, so they are often the first choice for relocating or starting up a new practice.
Although Chemainus has a health care centre, wait times can sometimes be long due to many patients and limited resources. For more serious health concerns, some patients are transferred to either Nanaimo, Victoria, or Vancouver for additional care. While the current system in Chemainus does work, there is no guarantee that physicians will relocate to this quaint town soon enough. To stay on the safe side, be sure to have a doctor on the island before you move.
The Next Nearest Town Is a Bit of a Drive
Going to a larger town than Chemainus is a viable option for those looking for more choices in things to do, places to eat, and a change in scenery. But how much effort is it to go to these other places? Knowing where Chemainus stands regarding geography is a viable consideration for those who enjoy exploring or taking day trips to nearby towns and cities.
Transit is limited from Chemainus, with island bus routes tending to be variable at times. Your best bet is driving your vehicle to places like Duncan, Nanaimo, or Victoria. So how long does that take?
Duncan is under half an hour, Woodgrove Shopping Centre in Nanaimo is around forty minutes, and the trek to Victoria is between an hour to an hour and a half, depending on traffic conditions. Those moving to a small town on Vancouver Island may not realize that the island is quite large and spaced out, so it can take a bit of time to travel from place to place.
And what about Vancouver? Don't be confused, Vancouver is not located on Vancouver Island. To get to Vancouver, you will need to either fly or take a BC Ferry to get there. Nanaimo is the nearest city with a ferry route to Vancouver. The drive to Nanaimo is around forty minutes, then the boat ride is about an hour and a half or more, depending on weather and sailing waits.
Real Estate Options Within Chemainus
What kind of residential real estate options are you looking to find in Chemainus? If you imagine living on the 25th floor of a waterfront condominium overlooking the hustle and bustle of city life, go look at Vancouver's listings instead. Chemainus' residential real estate options rely heavily on detached, single-family homes with the occasional townhouse or duplex on the market.
However, suppose you are looking for affordable real estate listings near both the ocean and the mountains. In that case, Chemainus may suit your needs and be a great investment.
As a small town, real estate prices are relatively more affordable when compared to the capital city of Victoria. In addition, there are various real estate options to choose from within Chemainus. Both commercial and residential properties are available, but residential listings are where this small town shines. Single-family homes, townhouses, condominiums, and waterfront properties are available options.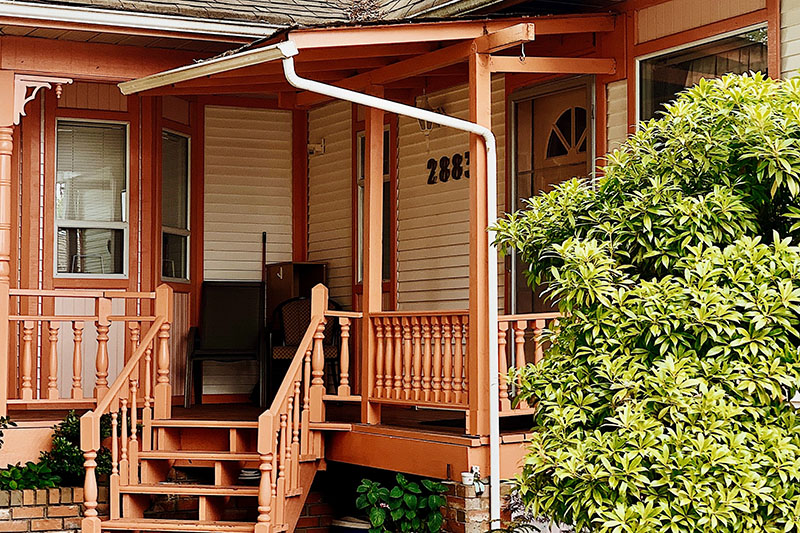 Many homes are slightly older builds, which makes them generally more affordable and acts as potential investment opportunities. Ranchers, mid-century, and craftsmen are common styles for detached, single-family homes. Townhouses and condominiums are usually seen more often in modern and contemporary styles.
If you are business-orientated and are on the hunt for a large piece of commercial property such as a warehouse, grocery store, or other large retail location, then you may feel down on your luck in Chemainus. Many retail establishments are contained within smaller buildings and are passed down within families to the next generation. This can make it more difficult to secure a commercial real estate listing.
Contacting the Police Might Take Awhile
How long are you willing to wait for the police before it becomes unacceptable (or unsafe) for you?
The RCMP detachment for Chemainus is a shared resource within the Cowichan region, including towns and communities like Crofton, Maple Bay, Sahtlam, and the larger community of Duncan. The headquarters for this detachment is in Duncan, as the Chemainus branch has since been closed down.
So what does this mean for a resident in Chemainus? It may take longer for the police to respond to calls the farther they are from their headquarters in Duncan. Limited resources and manpower have resulted in longer wait times for RCMP to respond to calls in Chemainus compared to Duncan. Help is likely to arrive sooner for those in or near Duncan than Chemainus, as the high volume of calls within Duncan concentrates RCMP resources mainly in that area.
It is worth noting that a Community Policing Office has been revealed in Chemainus with great reviews. This office is run by paid and volunteer staff that assist with programs like Block Watch, Speed Watch, and Business Watch. While Chemainus is generally a safe place to live, the lowered police presence can either be seen as a positive or negative aspect of living in Chemainus.
We hope you've found this information about moving to Chemainus BC helpful. For your convenience you can easily search all Chemainus Houses for Sale here.