The Pros & Cons of Moving to a Small Town Like Agassiz
Posted by Chris Fenton on Monday, August 7, 2023 at 10:00 AM
By Chris Fenton / August 7, 2023
Comment
Agassiz is a small community located in the eastern area of the Fraser Valley, surrounded by lush greenery and towering mountain peaks. It's a place that many are drawn to for its small-town charm and natural beauty. So today, we'll explore all of the pros and cons of Agassiz. If you're considering a move, this article will provide a closer look at the community. By the end, you'll have a better sense of what makes Agassiz a good place to live and what some potential drawbacks are. We'll examine the safety of the community, its reputation, and whether or not people are flocking to the area. By the end of this post, you'll have a clearer understanding of whether Agassiz is the right place for you.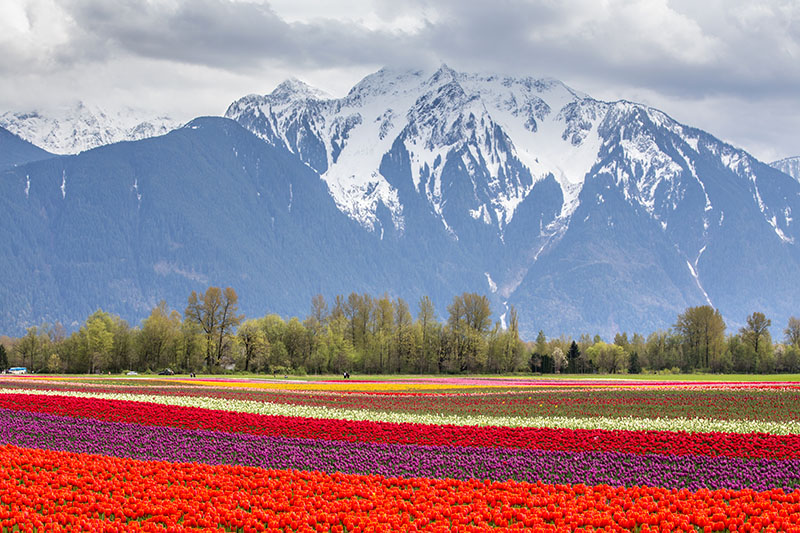 Surrounded by breathtaking mountain views and fertile farmland, Agassiz, British Columbia, is a picturesque small town that has attracted the attention of those seeking a quieter, more idyllic lifestyle. We'll explore the town's natural beauty, affordability, and peacefulness, as well as its potential drawbacks, such as limited entertainment options, lack of diversity, and access to healthcare. We'll also delve into some important considerations for those thinking of moving to Agassiz, including education and childcare, housing options, and the cost of living.
Whether you're a retiree seeking a serene lifestyle, a family looking for a safe and nurturing community, or an investor searching for a profitable real estate market, this article will provide you with a comprehensive overview of what to expect from life in Agassiz, British Columbia. So, let's dive in and discover all this charming town offers!
Upsides of Moving to a Small Town like Agassiz
Proximity to Natural Beauty and History
One of the biggest draws to Agassiz is its natural beauty. Located along the Fraser River, the community is surrounded by lush green forests, the pristine Fraser River, and fruitful farmland. Agassiz is home to a wide variety of wildlife, including bears, deer, and eagles.
For outdoor enthusiasts, there are plenty of opportunities within a short drive for hiking, camping, fishing, and hunting. For those seeking more of a rush, mountain biking is also popular in the surrounding area, as well as winter snowshoeing and climbing. You can also find the Agassiz-Harrison Museum, housed in one of the oldest wooden Canadian Pacific Railway stations in the country.
Affordable Cost of Living
Compared to other cities in the Fraser Valley and Lower Mainland, Agassiz has a relatively affordable cost of living. Housing prices are lower than in nearby communities, and the average household income is higher than the provincial average. This is partly due to its location, which is relatively remote with few amenities. A buyer seeking a quieter lifestyle might be excited about living in this town, but those seeking a more diversified life may look further afield to a larger city.
Strong Sense of Community
Agassiz has a strong sense of community, with a tight-knit population of friendly and welcoming residents. There are numerous local events and festivals throughout the year, such as the Agassiz Fall Fair and Corn Festival, which bring people together and celebrate the area's unique culture and heritage. The Agassiz Fall Fair and Corn Festival are run by a non-profit association called the Agassiz Agricultural and Horticultural Association. An average of 10,000 people each year attend the Fall Fair and Corn Festival, which is a source of joy and celebration for the residents. Residents can join several volunteer organizations and community groups to get involved and give back.
Downsides of Moving to a Small Town like Agassiz
Limited Employment Opportunities
While Agassiz offers a peaceful and idyllic lifestyle, it may not be the ideal place for those seeking a fast-paced career or a wide range of employment opportunities. The town's economy is largely centred around agriculture, with many residents working in fields such as farming, horticulture, and forestry. While there are also opportunities in the service sector, such as retail and hospitality, these may be limited.
It's important to consider that remote work has become more prevalent in recent years, especially due to the COVID-19 pandemic. Many people can now work from home, so living in Agassiz may be more feasible for those who work in industries that allow for remote work. This could include fields such as tech, finance, or creative industries. Remote work can offer greater flexibility and the ability to work from anywhere, so living in a smaller community like Agassiz may be more attractive to those who value a quieter and more peaceful lifestyle for themselves and their families.
Another factor to consider is the proximity of Agassiz to larger cities such as Chilliwack and Vancouver. Commuting to these cities for work may be an option for some residents. However, it's important to note that this can add to commuting time, expenses, and stress to your daily routine.
Overall, while Agassiz may offer a limited range of employment opportunities within the town, the rise of remote work and the town's proximity to larger urban centers may make it a more viable option for those seeking a quieter lifestyle.
Agassiz is Semi Rural
One of the potential drawbacks of living in a small, rural town like Agassiz is the possibility of feeling isolated. While the town offers a strong sense of community and connection, the relatively small population and lack of significant entertainment or cultural amenities may lead some residents to feel cut off.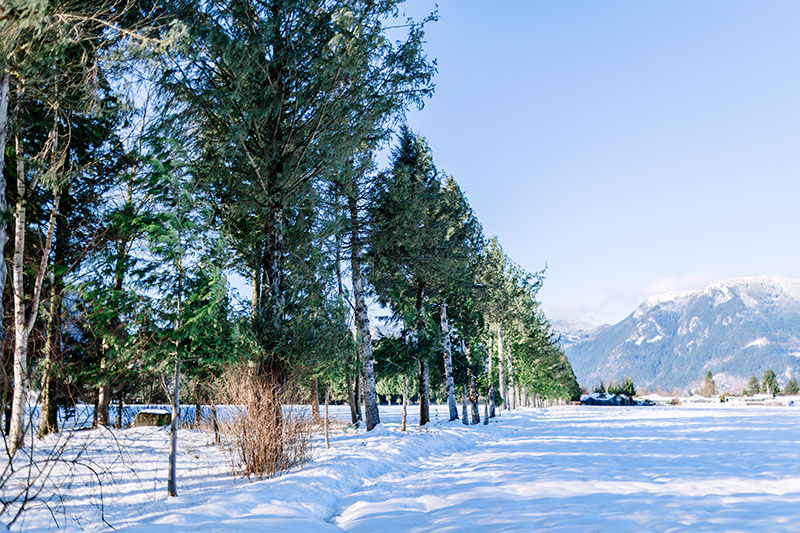 For those who are used to the hustle and bustle of city life, the slower pace of life in Agassiz may take some adjustment. It's important to consider whether you will be happy with a quieter and more peaceful lifestyle, as opposed to the constant activity and stimulation of urban living.
However, it's worth noting that Agassiz is far from being completely removed from the world. The town is located just off Highway 1, which offers quick and easy access to nearby cities such as Chilliwack and Vancouver. Additionally, the community provides a range of local events and activities, from farmers' markets and fairs to community sports teams and art classes.
Limited Entertainment Options
While Agassiz is a beautiful place to live, there may be better choices for those looking for a wide variety of entertainment options. The community is relatively small, with limited shopping, dining, and nightlife options. The town has a few local restaurants and pubs, but there are no large shopping malls or chain stores.
For those seeking a more comprehensive range of entertainment, the nearest city is Chilliwack, a 30-minute drive away. While Chilliwack has a wider range of amenities and entertainment options, it may still not meet the needs of those seeking more vibrant nightlife or cultural experiences. This can be a disadvantage for younger residents or those who enjoy a more active social scene.
Other Considerations Associated with Moving to Agassiz
Beyond the apparent pros and cons, let's look at a few elements that might shape your decision but may or may not be relevant to your current situation.
Education and Childcare in Agassiz
Agassiz has a few elementary schools, including a private Christian school, but no high schools within the town limits. For those with high school-age children, this may mean a commute to a nearby town or city for education. However, the local schools have an excellent reputation, and the small-town community can provide children with a supportive and nurturing environment.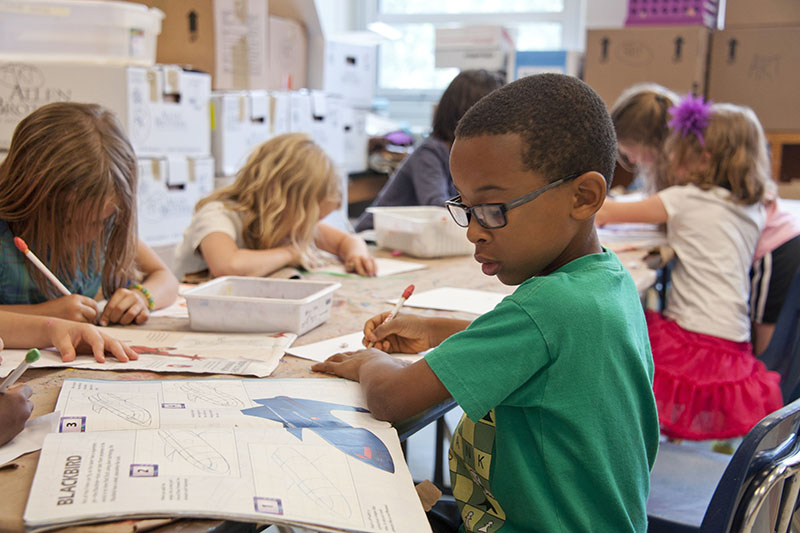 Additionally, childcare options may be limited, with only a few local daycare providers. Families moving to Agassiz may need to consider their options carefully to ensure they have the necessary resources to support their children's education and childcare needs.
Agassiz's Access to Healthcare
Agassiz has a few medical clinics, but residents must travel to nearby cities like Chilliwack or Abbotsford for specialized or emergency care. This can be a disadvantage for those with chronic health conditions or those who require frequent medical attention. Access to quality healthcare is important for anyone looking to move to a new community, and Agassiz is no exception. While the town does offer some basic medical services, such as a local clinic, residents may need to travel to nearby cities for more specialized care.
However, it's worth noting that Agassiz is located within easy driving distance of several major medical centers, including Chilliwack General Hospital and Abbotsford Regional Hospital and Cancer Centre. These hospitals offer various medical services, from emergency care to specialized treatments.
Additionally, several private medical clinics and practitioners offer services such as physiotherapy, chiropractic care, and massage therapy. For those who prefer alternative or complementary medicine, there are also several holistic health practitioners in the area.
It's also worth noting that in recent years, there has been a growing trend toward telemedicine or remote healthcare services. This means that residents of Agassiz may be able to access medical consultations and treatment from the comfort of their own homes, using technologies such as video calls and mobile apps. This can be a particularly convenient option for those with mobility or transportation issues or for those who prefer the convenience of virtual healthcare.
Finally, for those forgoing telemedicine, wait times for healthcare services in rural areas can sometimes be longer than in urban areas, which may be a consideration for those with health concerns.
Housing Options in Agassiz
Agassiz offers a mix of housing options, from small apartments and townhouses to large single-family homes. The town has seen recent growth in new housing developments, making it an attractive option for those looking to purchase a home. However, with the rise in housing prices in British Columbia, Agassiz may not be the most affordable option for those on a tight budget. Additionally, those seeking a more urban or modern living experience may not find the town's architecture or style to their liking. Before moving to Agassiz, potential residents should consider their housing needs, preferences, and budget.
Is Agassiz the Place For You?
In conclusion, Agassiz, BC, is a town that has a lot to offer, but like any community, it has its pros and cons. Agassiz could be an ideal location for those looking for a quiet, scenic place to retire or raise a family. The town's natural beauty, recreational opportunities, and friendly community m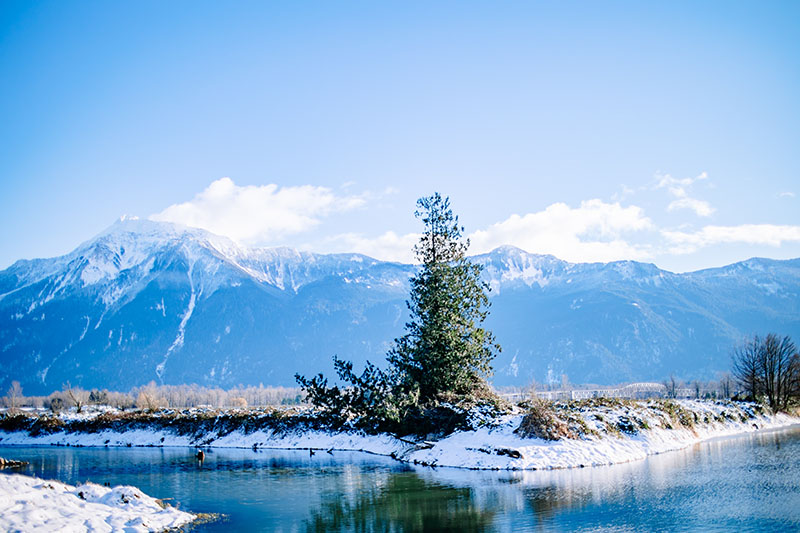 ake it a wonderful place to call home.
However, it's important to consider potential downsides as well. The limited job opportunities, rural isolation, and distance from specialized healthcare services are all factors that may be significant for some potential residents. It's important to carefully evaluate your individual needs and preferences when considering a move to Agassiz or any other community.
For those interested in making a move, it's also important to do your research and consider other factors associated with moving to a new city. Researching housing options, the local job market, and the cost of living can help determine if Agassiz is the right place. And while there may be challenges, such as rural isolation and limited healthcare access, there are also opportunities, such as the possibility of remote work and the strong sense of community that many residents enjoy.
At the end of the day, the decision to move to Agassiz or any other community is a deeply personal one. By considering the pros and cons and your individual needs and preferences, you can make an informed decision that will help you find the right place to call home. If you're considering a move to Agassiz and want to know what a real estate purchase would look like, a great place to start is connecting with the Loyal Homes' team of Client Care Coordinators.
Our Coordinators are available to guide your decision-making and answer questions about Agassiz, whether you are buying or currently in town. If you want to be supported further in a purchase or sale, we are integrated with a team of experts throughout British Columbia, including local realtors, lawyers, and any other professional service you might need for an acquisition or disposition.
If you have any questions or comments about this Pros and Cons article, please let us know. We are always keen to share our knowledge and prove our commitment to a high level of integrity and customer service to our readers.
We hope you've found this information about moving to Agassiz BC helpful. For your convenience you can easily search all Agassiz Houses for Sale here.