The Pros & Cons of Moving to a Small City Like Parksville
Posted by Chris Fenton on Tuesday, May 24, 2022 at 10:00 AM
By Chris Fenton / May 24, 2022
Comment
Parksville is an appealing destination for those looking to live at a relaxed pace, surrounded by natural beauty. There are endless upsides to living in the Parksville area, including some of the best weather in the country, an abundance of outdoor activities within easy reach, and a welcoming sense of community.
At the same time, those considering a move from a larger city to a small beachside community like Parksville may wonder if the city has enough jobs, amenities, or entertainment options. Those who are used to cities with robust public transportation and other big city infrastructure could feel limited by the small-town living in a city like Parksville.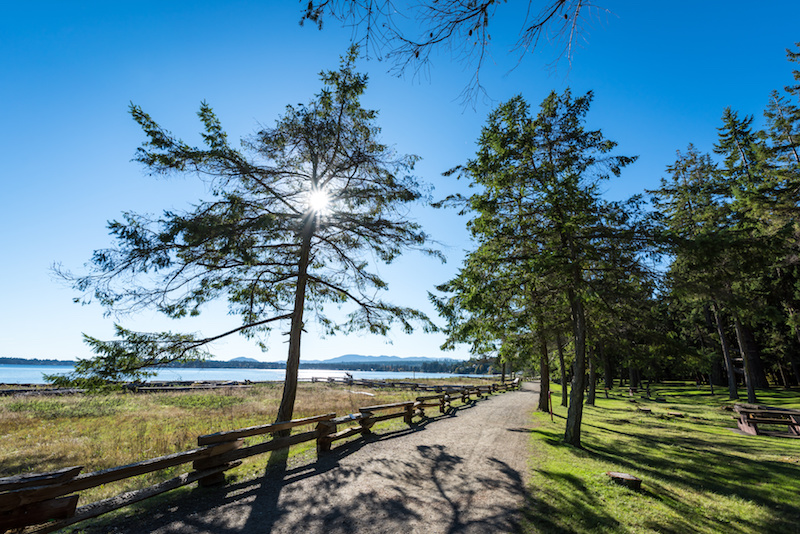 Before moving to a new community, it's important to conduct research into the type of lifestyle available in the locations you're eyeing so you aren't caught off guard. Before we dive in, you can check out Factors to Consider When Moving to a New City. Let's dive into the likely benefits and possible perils of calling Parksville, BC, home.
Upsides of Moving to a Small City like Parksville
Beautiful Natural Scenery
Parksville is one of Vancouver Island's top vacation destinations. Visitors flock from across the province, country, and even the world to spend time on the city's array of sandy beaches that feature lovely walking paths, picnic zones, and calm, warm water.
Living in Parksville offers residents the enviable position of calling an area home that many people are happy to spend a short period vacationing in. Life in Parksville can be dreamlike for those who value time spent amidst stunning oceanfront landscapes.
One of the top outdoor attractions in Parksville is Rathtrevor Beach Provincial Park, which is known for its sprawling sandy areas and its unique mix of old-growth forests, mountain views, and nearly a kilometre of sun-baked sand.
Parksville Community Park is another one of the city's iconic oceanfront areas, featuring nearly forty acres of beachfront area and park areas that are perfect for outings with kids on hot summer days. The boardwalk area is ideal for a summer stroll—particularly at sunset—and is accessible, accommodating strollers, wheelchairs, and more.
The Parksville area is famed for featuring beautiful beachfront areas, and many people associate the city with the Strait of Georgia and the scenic little islands that dot it. However, the Parksville and Qualicum Beach areas are also home to serene old-growth forest areas where locals connect with nature and unwind amidst serene, mossy pathways.
Parksville also attracts those drawn to garden areas, and the Parksville Community Park arboretum and gardens feature a well-arranged assortment of beautiful trees and plants. Milner Gardens and Woodland is another tranquil garden space for locals and visitors to engage with aesthetically-pleasing arrangements of rare plant and flower species.
More Safety and Security
The small cities and towns along the eastern coast of Vancouver Island are known for featuring low rates of crime in comparison to provincial and federal averages. While Vancouver Island's larger cities—including Victoria and Nanaimo—face challenges with crime commonly seen in urban areas, communities further north trend towards low crime rates, which is part of what makes them appealing to young families and retirees in particular.
Parksville scores very highly compared to communities across the country when it comes to safety. Typically, Parksville residents report feeling very high degrees of safety when walking alone during the daytime and at night. Worries of theft and vandalism are far lower than in major urban areas. The tight-knit community feel of small cities like Parksville offers residents an additional feeling of security.
Sense of Community
In many overviews, you'll see of the best places in the country to retire, the small communities that dot the east coast of Vancouver Island rank highly. A large reason for that is the sense of community these areas offer residents.
Particularly when people complete their working years, they tend to value communities where they can participate in activities with those with common interests. In Parksville, several retirement communities offer residents the ability to live an active and social lifestyle amidst Parksville's scenic beauty.
Parksville is a small, tight-knit community, making it a great place for small business owners, who tend to work together to bolster the small city's vibrant tourism sector. Particularly during the pandemic, organizations like the Vancouver Island Coastal Tourism Resiliency Program have offered support to owners of small Parksville-based businesses.
Less Bustle and Traffic
A significant perk of living in a small Vancouver Island community like Parksville is that there is virtually no traffic, making getting around by car stress-free and predictable, unlike car-based transportation in much larger cities like Vancouver, where traffic problems can be significant.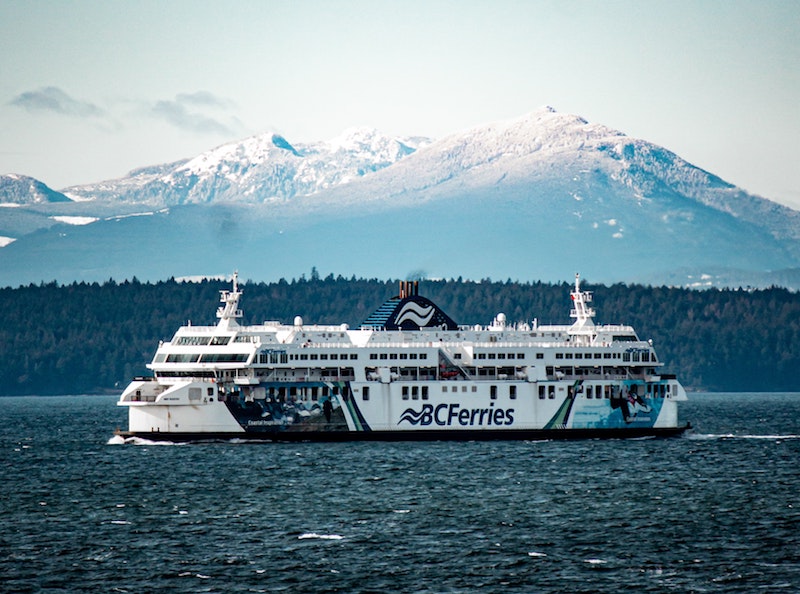 Parksville is a growing city, but with just over 12,000 residents, traffic problems are still almost non-existent. BC Highway 19A—commonly known as the Old Island Highway or the Oceanside Route—runs directly through the city, making driving to nearby communities simple. The Departure Bay Ferry Terminal and its sailings to the Lower Mainland and the Gulf Islands are nearby.
Downsides of Moving to a Small City like Parksville
The benefits of moving to a small, tranquil community like Parksville are ample, but there are potential pitfalls that could give some people pause. The downsides associated with a city like Parksville tend to be related to access to amenities and entertainment options.
Fewer High Paying Jobs
Many of the high-paying employment opportunities on Vancouver Island are based in the island's major population centres of Victoria and Nanaimo and Courtenay to a lesser degree. Parksville has a strong network of small businesses and independent shops but few large companies, leading to limited options for young professionals in particular.
Parksville is the biggest hub of the coastal area to the north of Nanaimo and the south of Courtenay—with amenities that serve the Qualicum Beach and Lighthouse Country area—but employment opportunities for those in highly specialized fields remain limited, particularly in business and technology sectors.
On the other hand, Parksville and its surrounding communities are tourism hotspots, and those looking for jobs associated with hospitality may find substantial employment opportunities in the area. To meet the ever-increasing demand for real estate in the area, there are also new real estate development projects in the early stages. Those looking for work in jobs associated with construction may find strong job prospects.
Population growth and increased demand in Parksville's real estate market are also associated with the continued pivot towards remote working in many industries. In many jobs, it's no longer necessary to live near where one's employer is located. For this reason, many people have found it increasingly attractive to live in a tranquil beachfront community like Parksville while working from home online.
Limited Options for Culture and Entertainment
One deterrent often on the minds of those considering a move to a small community like Parksville is that there are far fewer options for nightlife and entertainment than in larger population centres.
Residents of Parksville and nearby Qualicum Beach are positively spoiled with abundant opportunities for incredible outdoor adventures, but those interested in cultural events may find local options limited.
However, during the warmer months in Parksville, there are live outdoor music events fairly often. The Oceanside Folk and Roots Club frequently put on performances featuring local artists. Other music festivals in the area include the Vancouver Island Tribute Festival, the Parksville Beach Festival Summer Concert Series, Coombs Bluegrass Festival, and the Harvest of Music Festival.
Many of the community-based events in Parksville are centred around celebrating the local landscapes and agriculture. The Qualicum Beach Farmers Market runs year-round, and there are also summer markets, including Summer by the Sea Street Market and Magnolia Court Summer Market.
Parksville is home to several annual sporting events that draw participants and attendees from across the island and the province, including the Oceanside 10K Race, the Qualicum Beach Triathlon, Hammerfest Mountainbike, and more.
Festivals that are fun for the whole family include the Qualicum Beach Family Day, the Quality Foods Festival of Lights, Kidfest, and Coombs Fairground Family Day. Parksville has little to offer in terms of nightclubs and international music and theatre presentations, but it gives residents a strong supply of community events.
Fewer Choices for Healthcare and Education Needs
Those used to living in major metropolitan areas will find their healthcare options reduced when moving to smaller cities on Vancouver Island. Like elsewhere on Vancouver Island, healthcare in Parksville is provided by Island Health, one of the province's five health authorities.
In terms of hospital care, services are provided at Oceanside Health Centre, which provides care to residents of Parksville, Qualicum Beach, and the small surrounding communities.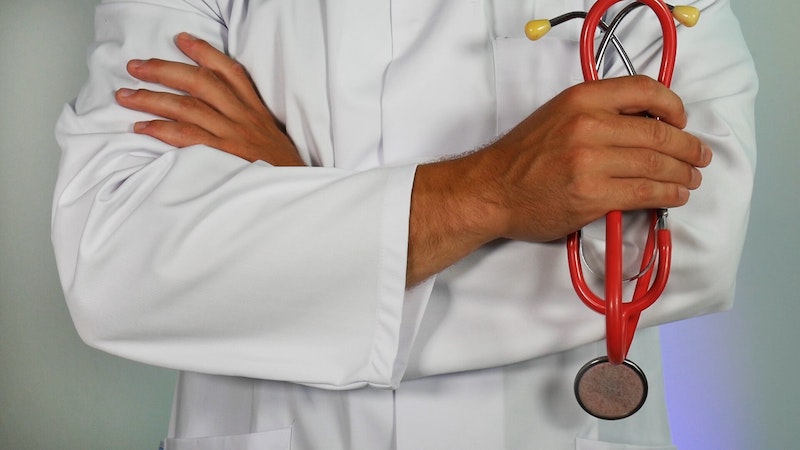 Oceanside Health Centre provides an impressive array of specialized services for a hospital in a small community, but those needing more specialized care often head south for specialist services in Victoria and Nanaimo. From Parksville, the Nanaimo Regional General Hospital is only a half-hour away by car.
Parksville is known for having among the most elderly populations in the country. There are several intermediate and long-term care facilities in Parksville, including Arrowsmith Lodge and Cokely Manor, Stanford Place, and Trillium Lodge. While Parksville can't compete with the specialized health facilities available in large cities, it is notably well-equipped for a city with a population of around 12,000.
Public Transportation isn't as Extensive
One of the significant changes associated with moving from a larger city to a small island city like Parksville is that public transportation options can be diminished.
In a city like Vancouver, it's often not necessary for residents to have a car, as they can count on a combination of busses, the SkyTrain, ridesharing apps, extensive biking infrastructure, and more. For adults in Parksville, it's likely necessary to have a car, as bus services are minimal, although there are community-based ridesharing services available, particularly to seniors.
Parksville is located conveniently near both the Old Island Highway and the Inland Island Highway, which makes travel to nearby communities along the east coast of Vancouver Island speedy and straightforward. However, public transportation to nearby communities is limited, consisting of the IslandLinkBus, which travels from Campbell River in the north to Victoria in the south, departing a few times per day.
Parksville is most easily linked to the Lower Mainland by the Departure Bay Ferry Terminal—a half-hour drive to the south. This trip also includes public transportation on either end for those without a car, meaning it can last most of a day, including connection times. This is another example of how living in Parksville can necessitate car ownership, as public transportation options are limited.
Other Considerations Associated with Moving to Parksville
In addition to the major upsides and downsides associated with moving to a small Vancouver Island city like Parksville, some other considerations will depend on prospective investors' specific needs and preferences in the Parksville real estate market.
Housing Costs
Historically, the area of Vancouver Island north of Nanaimo has been an affordable real estate market compared to more urban areas, especially notably-pricey Victoria. But Parksville's affordability has been taking a severe hit over the past few years as the demand for properties in Parksville continues to surge. At the same time, the supply struggles to keep pace.
The price of a single-family home in the Parksville area rose by forty percent this year compared to during the same period last year, currently sitting around $962 000. This is notably lower than the average cost of a single-family home in Victoria, which is about $1,250,000.
The relative affordability of Parksville, combined with the increasing cost of Vancouver and Victoria real estate, has led to many home buyers selling their Vancouver and Victoria properties to upgrade to larger, more luxurious Parksville properties.
Parksville's continued surge in real estate costs year over year has put the price of single-family properties out of reach for first-time investors and those on limited budgets. However, the city's popularity as a vacation destination and the shortage of rental properties in the city do open up the possibility of income-producing vacation or long-term rental properties to offset these surging costs.
High-Speed Internet Availability
Particularly for those considering teleworking while living in Parksville, the availability of high-speed internet is a relevant concern. For instance, as one moves north along the coast of British Columbia, internet service can become spotty, making working from home a challenge.
However, in Parksville, there are solid options for high-speed internet service that shouldn't leave the needs of teleworkers unmet. Additionally, new provincially-funded infrastructure projects—including the extensive Connected Coast fibre optic network project—are centred around upgrading high-end internet options to those across Vancouver Island and the province's coast.
Lower Costs of Insurance and Other Expenses
Many expenses tend to be lower in small cities than in larger city areas. Particularly during the coronavirus pandemic, many professionals who found themselves able to work remotely decided to save money by living outside large cities.
Property tax is another expense that tends to be significantly lower for those living in small cities like Parksville. Car insurance rates for those who live in small communities also tend to be lower, as the rates of accidents, vandalism and theft tend to be far lower than in urban areas.
Living in a small city like Parksville tends to necessitate car ownership, as public transportation options aren't widely available. However, car ownership as a whole tends to be far more affordable. Free public parking is widely available, and gas prices are lower than in city areas. Additionally, residents who work locally are likely to spend far less on gas overall due to the near-absence of traffic.
We hope you've found this information about moving to Parksville BC helpful. For your convenience you can easily search all Parksville Houses for Sale here.