The Pros & Cons of Moving to a Growing City Like Maple Ridge
Posted by Chris Fenton on Thursday, September 22, 2022 at 10:00 AM
By Chris Fenton / September 22, 2022
Comment
Maple Ridge began to grow as a town in the 1850s. Settlers were fond of the fertile soil over a hundred years ago, and today Maple Ridge is still seen as a desirable place partly due to its natural beauty. The area has seen a lot of change through population increases and the influence of nearby Vancouver. But is it worthwhile to move to Maple Ridge? We have outlined several benefits, disadvantages, and things to consider when moving to Maple Ridge so you can make an informed decision when finding your new home.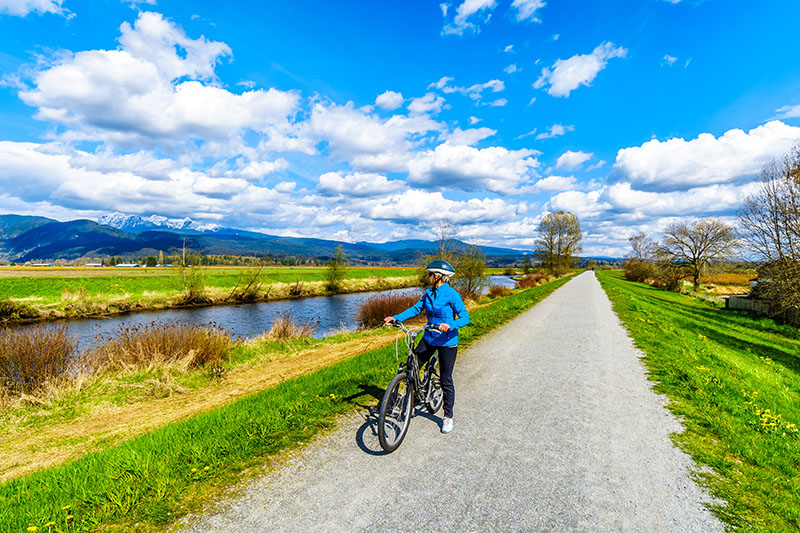 What are the Advantages of Moving to a Growing City like Maple Ridge?
Rent and Life Are More Affordable (We're Looking at You, Vancouver)
If you are looking to rent a condo or apartment, prices in Maple Ridge are likely to cost less compared to nearby Coquitlam and even less so compared to Vancouver. The most considerable difference can be found when comparing a typical three-bedroom apartment near the city centre. The average cost in Coquitlam is around $3,600, in Vancouver, it is about $4,500, and Maple Ridge comes out with the best value at about $2,500. Renting in Maple Ridge instead of Coquitlam can save you $13,000 a year, or $24,000 when compared to Vancouver. If you are looking for a budget, family-friendly option, then Maple Ridge is definitely a place to consider.
Maple Ridge's cost of living is considerably more affordable than in Vancouver, too. Vancouver residents pay more on average for rent, groceries, restaurants, gym fees, and childcare. This difference means Maple Ridge can be a better choice for growing families. The lower cost of living paired with more countryside can be a desirable combination for a relaxed, laid-back lifestyle. Affordable housing and a lower cost of living can also mean more dollars in your pocket to later spend on whatever you'd like.
Maple Ridge is a Potential Investment Opportunity
The population of Maple Ridge is proliferating. This can indicate a good investment opportunity in Maple Ridge, whether buying a home to resell later or starting your business. In 2021, the median household income was $105,000—this high income paired with affordable housing compliments businesses very well. Residents are more likely to have extra money to spend on luxuries that can be translated into expenditures like home upgrades, eating out at restaurants more often, or simply purchasing more material things like clothing, vehicles, furniture, and toys.
A new business owner may find that moving to Maple Ridge is smart because rent is lower than in surrounding areas, allowing more money to be put towards the business rather than personal expenses. Home builders have an opportunity in Maple Ridge, too. Building a brand new single-family home or duplex may fetch a higher sell price in a few years once the population has gotten even more prominent and the demand for housing increases.
Depending on your circumstances, an investment opportunity in Maple Ridge might be a viable option worth exploring. It's also Important to consider other Factors when Moving to a New City such as arranging a moving company, choosing the right neighbourhood for you and more.
Maple Ridge is Beautiful and Horse-Friendly
Outside of the downtown core, Maple Ridge contains mainly residential areas and the great outdoors. Immediately, this indicates a more relaxed, slower pace of life in these areas. Going for an afternoon hike is as easy as putting on your shoes and heading out. Outdoor enthusiasts also love Maple Ridge for its access to fishing, hiking, golfing, biking, winter sports like skiing and snowboarding, and park space. A local favourite is Golden Ears Provincial Park, a large park that extends into Maple Ridge, providing an extensive length of hiking and horseback riding trails.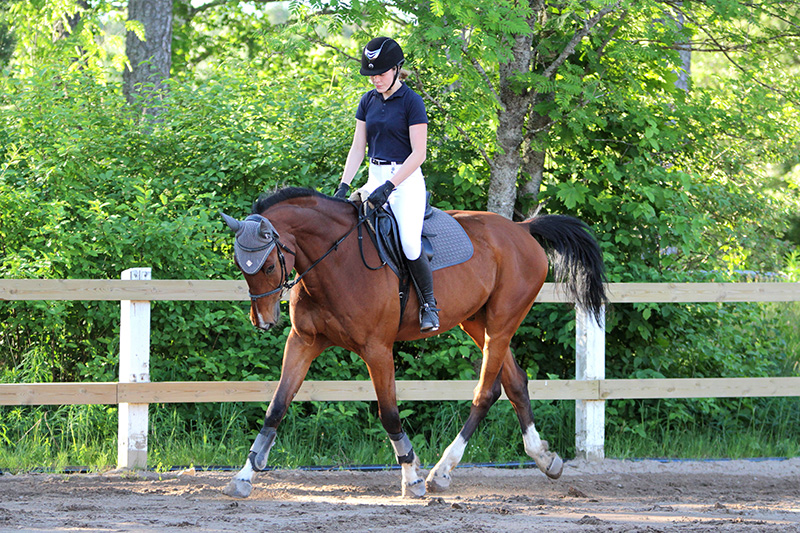 Maple Ridge also has plenty of countryside to enjoy, making it suitable for horseback riding. This horse-friendly community has multiple equestrian facilities to choose from, including Maple Meadows Equestrian Centre, Maple Ridge Equi Sports Centre and Paris Equestrian. The abundant hiking trails often have horseback riders using them, too. Where else in the Lower Mainland can a city boast that it has affordable housing, ample nature, and friendly horseback riders?
What are the Disadvantages of Moving

to a Growing City like Maple Ridge?
Traffic Congestion (Sorry, No SkyTrains… Yet)
Owning a vehicle in Maple Ridge is your best bet for reliable transportation. Maple Ridge does not have an established SkyTrain system, so residents rely on city buses and personal vehicles to get around. City transit uses the same TransLink system as Vancouver, so residents can take a bus to the nearest SkyTrain station in Coquitlam and carry on from there towards Vancouver if desired. The problem of congested roads during rush hour occurs in Maple Ridge because so many people rely on the streets to get from place to place. Hopefully, this problem will ease in the future, but currently, traffic congestion is a real pain for residents trying to get to and from work.
During rush hour, there is one additional option for those commuting to Vancouver. The West Coast Express is a rail service that starts in Mission and terminates in Vancouver in the mornings and goes in the reverse direction later in the day. The stop at "Port Haney" is the closest one to Maple Ridge, and it takes about an hour to get to Vancouver's downtown from there. This is a fuss-free option for those who need to make the hour-long commute daily and would rather not spend their morning energy crawling along the highway. However, it is considered a 4-zone fare, which at current rates is roughly $20 a day or about $260 for a monthly pass. These rates are subject to change at any time, so it is important to know the costs when figuring out how much you can afford to spend on transportation if you choose to live in Maple Ridge.
High Property Tax Rates
Property taxes are generally higher in Maple Ridge than in surrounding communities. The average price of a home in Maple Ridge is about $836,000, meaning property taxes are around $4,000 yearly. If we use $836,000 as a benchmark price and compare it to other nearby communities, this is what the spread looks like:
Maple Ridge: $3,995 (at a rate of 0.477900 %)

Coquitlam: $3,168 (at a rate of 0.379000 %)

Langley: $3,179 (at a rate of 0.380248 %)

Surrey: $2,857 (at a rate of 0.341716 %)

Pitt Meadows: $3,835 (at a rate of 0.458750 %)

Abbotsford: $4,078 (at a rate of 0.487802 %)
When compared with the nearest five other communities, only Abbotsford is more expensive than Maple Ridge for property taxes. It is important to note that the price of an average home in each community is not $836,000, but as that is a substantial amount of money, it may help give an overall idea of what taxes cost in Maple Ridge. The average home price is much lower than in Vancouver and surrounding communities. When paired with a slightly higher tax rate, the overall cost can still be relatively affordable. When deciding how much you can put towards housing costs each year, the trend of property tax rates over the last few years can help predict the sustainability of your housing budget.
Homelessness and Crime in Maple Ridge
Increasing numbers of homeless individuals have been a problem for all of the Lower Mainland, including Maple Ridge. It is not a unique problem to Maple Ridge, but it does exist and should be considered when choosing to relocate to anywhere in the Lower Mainland. Before selecting a home, do your research to see if homelessness is a problem in that specific neighbourhood and what efforts the city has made to combat it.
Often, higher rates of crime are associated with higher levels of homelessness. Maple Ridge's crime severity index has been decreasing, but that doesn't mean it is entirely safe. Drug-related and property crimes are the most significant reported concerns for types of crime in the area. For a breakdown of reported property crimes by area, Maple Ridge has a crime map for visitors and residents to stay informed. Whether or not Maple Ridge can be considered a safe place to live depends on the area and how vigilant locals are at keeping themselves and their belongings safe. When in doubt, play it safe and lock up your belongings if you can.
Other Considerations Associated with Moving to Maple Ridge
Medical Care is Concentrated in One Area
Maple Ridge has several excellent medical facilities and clinics to choose from. However, depending on where you live, their placement can be a slight hindrance to some. As there is plenty of countrysides, some parts of Maple Ridge are more spread out than others. Most medical facilities are also concentrated in the same general area (south of Dewdney Trunk Road, north of Lougheed Highway) in an approximately six-block spread. Depending on where you live, your drive to a medical facility can be anywhere between 10 to 30 minutes, based on traffic conditions. Conversely, this means less noise from ambulance sirens in most residential neighbourhoods.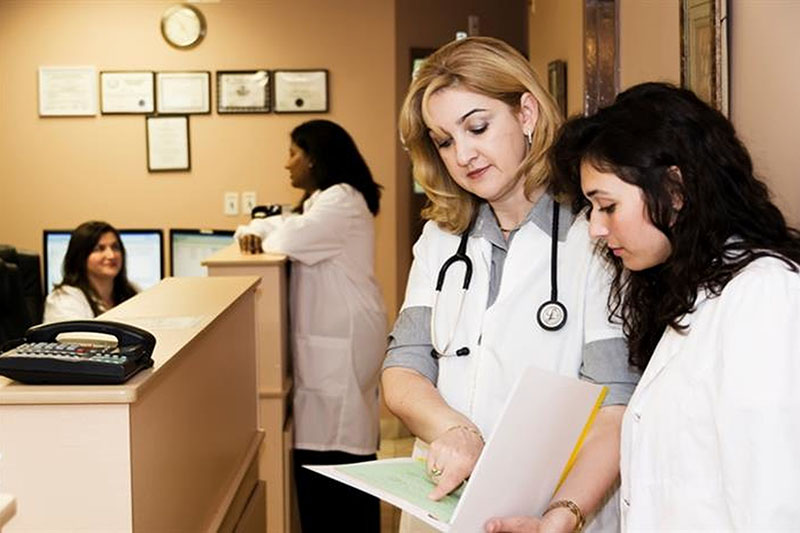 It is worth the drive, as Maple Ridge has a high satisfaction rate for health care services in terms of medical staff skills, modern equipment, the efficiency of services, and the friendliness of health care workers. If you are someone with health problems that need regular monitoring, then Maple Ridge is an excellent choice for you. Be sure to have reliable transportation from your home, as personal vehicles and the city bus might be your only options. If you live far out in the country, expect potential delays if you ever need to wait for medical assistance to arrive via ambulance.
People are Moving to Maple Ridge, Quickly
The population in Maple Ridge is accelerating at a very high rate, at around 10%. The city is addressing this trend by looking for improvements that will work for today and the future if this trend continues. Problems like congested traffic during rush hour and concentrated amenities could worsen if smart decisions are not made. Maple Ridge's natural beauty may also be compromised in some areas to make way for additional amenities and infrastructure. The city has been working hard to carefully discuss future developments based on residents' feedback. There are no plans set in stone yet, but being aware of this increasing population and the possible consequences is something to consider.
Maple Ridge may look like a completely different place in ten years, but that isn't necessarily bad. An increase in population is a sign of strong economic growth. With a low unemployment rate, newcomers are quickly matched to jobs. This indicates that you don't need to trek all the way to Vancouver for work because there are plenty of options right here in Maple Ridge. Most local jobs are in retail and construction, both of which are likely to continue growing alongside an increasing population.
Maple Ridge is a Geat For Seniors
Affordable housing and a lower cost of living also means Maple Ridge is a great place to retire. Seniors can have difficulty maintaining a house with a yard to match, so renting is a great alternative. Affordable renting costs paired with low-cost (or free) exercise options like walking along trails means seniors have an edge when it comes to living within their budget in a beautiful setting.
The city is looking farther to the future for its ageing population, along with the boost in overall population. The Official Community Plan outlines many areas of improvement, including accessible housing near the Town Centre for seniors. Maple Ridge will likely see more multi-family units near the Town Centre, such as duplexes and other medium to high-density housing options. As noted, most medical centres are somewhat concentrated near the city centre, making housing near these facilities even more important for seniors.
The demographic of Maple Ridge is very inclusive but does lean towards benefiting families and seniors due to the region's affordability. There are a few post-secondary education facilities in Maple Ridge, but it has a much different vibe than Vancouver or Burnaby. If you are looking for a fast-paced city life where university students crowd pubs at night, then Maple Ridge is not the place for you. But, if you want to live somewhere beautiful near nature, take the time to relax and unwind and still be able to afford all your bills at the end of the month, then Maple Ridge is a great place to call home.