The Pros & Cons of Moving to a Community Like Saanich
Posted by Chris Fenton on Monday, June 26, 2023 at 10:00 AM
By Chris Fenton / June 26, 2023
Comment
Saanich is a thriving BC community and a desirable place to call home for many people who live in Victoria, British Columbia. With a population close to 120,000 and continually growing, Saanich is the largest municipality in Greater Victoria by both numbers of residents and geographic size.
Saanich has many intriguing qualities and benefits, but every community is different, and you may wish to know what Saanich has to offer and what it doesn't.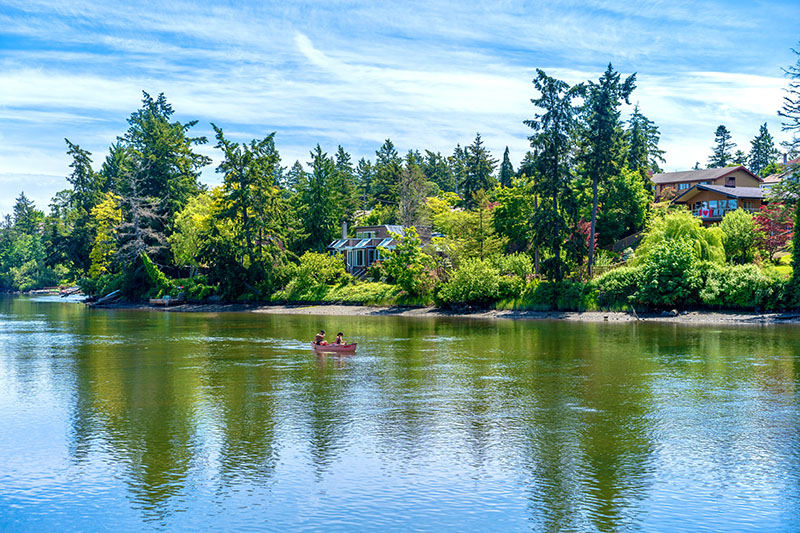 If you wonder if Saanich is a good place to live, the following pros and cons of moving to Saanich may help you decide.
, British Columbia
Saanich has many pros that can't all be listed, but we will cover the highlights and most important advantages of this community.
Saanich is Big and Bountiful
If convenient living is high on your home-buying criteria list, Saanich could be the perfect fit. Minutes from the City of Victoria and every amenity imaginable, the community of Saanich has all one could possibly desire or need.
Many neighbourhoods comprise the District of Saanich, and each one is abundant in services and amenities. Every neighbourhood is distinct and unique, offering something another area may not.
Cordova Bay, Cadboro Bay and Gordon Head offer seaside properties, beaches and beauty. Blenkinsop and Rural Saanich are within the city yet abundant in farmland, acreage, vineyards and country homes. Royal Oak and Broadmead possess a small-town village vibe, while Tillicum, Saanich Core, Shelbourne, Carey, Quadra and North Quadra are a mixture of suburban and city.
From big box stores and shopping malls to quaint boutique shops, Saanich does not lack in retail options. Many forms of dining can be enjoyed in Saanich as restaurants cater to all tastes and demographics. Mainstream coffee shops and funky cafes are just around every corner. Movie theatres, libraries, recreation centres, 24-hour gyms and more are all options for the locals of Saanich.
City transit is easy for residents to get around or commute, as buses come frequently, and routes are plentiful. Several main thoroughfares surround and flow through Saanich, making it convenient to drive, take the bus, catch a cab, cycle or walk anywhere you wish to go.
Saanich is a Family Community
Many families choose Saanich as their home base due to its abundance. Outside of obvious conveniences, Saanich has numerous attractions making it excellent for families.
Saanich is suburban, surrounded by every amenity, and unless you enjoy the vibrancy of the city, there is no need to venture there. Families enjoy the proximity to Victoria, and all its bordering municipalities, while tucked safely away from the downtown core in their own residential neighbourhood. Crime rates in Saanich are very low, making this an ideal and safe community for families.
Recreation centres, skating arenas, childcare facilities, schools and more cater to every age. Parks with playgrounds, lakes, beaches, local farms and scenic walking and biking trails are just a few of Saanich's outdoor family favourites.
Saanich has several stunning lakes to enjoy, including Elk and Beaver Lake, Prospect Lake and Swan Lake. Elk and Beaver Lake is the most popular family lake for its swimming, water sports, playgrounds, green space and beautiful trails.
Regional Parks are plentiful in Saanich, and many are unpretentiously nooked into residential neighbourhoods. Hidden side roads take you to Mt. Tolmie, Mt. Doug, Christmas Hill and Bear Hill. The lush green forested trails of Mt. Work and Francis King are a mere short drive from the suburbs. Families who wish to walk, run or cycle safely away from cars are often found on the Galloping Goose, Lochside and Trans Canada Regional Trails.
Several farms in the District of Saanich appeal to families for activities and fun. Galey Farms is famous for its spooky Halloween haunted house, holiday train ride and corn maze. Meadowbrook Farm and Starling Lane Vineyard Heritage Farm are beautiful places to visit. Countless local farms supply farmers' markets and organic grocery stores with widely available products throughout Saanich.
Saanich has loads of education options, including Victoria's prestigious University of Victoria and Camosun College. Every Saanich neighbourhood conveniently has its own set of schools for all ages, from pre-school to grade 12, that both parents and students can appreciate.
Saanich has Plenty of Real Estate Options
Due to the size of the community, Saanich real estate prices vary from one neighbourhood to the next, with Saanich West being one of the more affordable places to buy in Greater Victoria.
Housing options range from condominiums, townhouses, duplexes, single-family homes and more. House styles are varied from heritage character, pre-war and post-war ranchers, '70-'90s split-level bungalows, two-storey contemporary to west coast modern, with each neighbourhood having its own distinct housing style.
Many homes have additional accommodations and suites, making Saanich a great place for first-time homebuyers looking for a mortgage helper or for those wanting to invest in real estate or a rental property.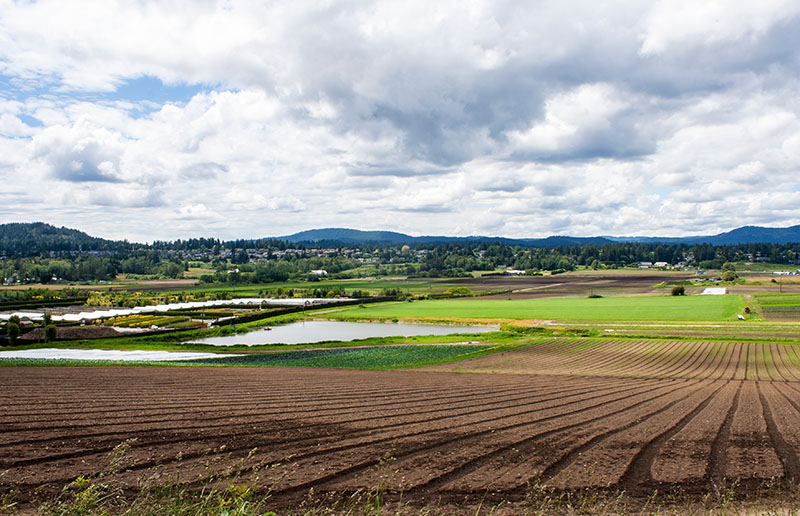 The cost of living in Saanich varies for each area. Some of the more desirable neighbourhoods, such as along the waterfront or acreage in the country, have higher real estate prices. Groceries and other necessities may cost more for those who shop locally in these communities. Many of Saanich's central neighbourhoods do, however, have a lower cost of living than other areas in Greater Victoria. In general, the average Saanich household earns approximately $75,000 annually.
Saanich is a Good Place to Retire
As well as being a good place to raise a family, Saanich is a great place to retire. Every convenience is within walking distance, and transit options make it easy to get around town.
Saanich's temperate climate year-round contributes to a healthy, active lifestyle for retirees. Cedar Hill Golf Club, Cordova Bay Golf Course, and the Blenkinsop Driving Range provide hours of outdoor enjoyment. Recreation centres are plentiful in Saanich and popular for swimming, workout classes, events and various learning or entertainment options. Those who enjoy culture can find nearby theatres, art studios, museums and more. Retirees wishing to continue their education are often spotted on campus at UVIC and Camosun.
Saanich has numerous retirement communities and assisted living for seniors, along with condominium and townhouse options. Doctors, healthcare clinics and other medical facilities are conveniently available to Saanich residents.
Saanich is a safe place to live and may be a factor when choosing an ideal community to retire. Safety to walk alone (regardless of the time of day), theft, break-ins, assault, and every other crime are very low in Saanich, which can add peace of mind for its residents.
Disadvantages of Living in Saanich, British Columbia
Saanich is big and bountiful, lacking in nothing; however, there are a few key factors to consider before choosing a move to Saanich.
Housing Demands are High in Saanich
The popularity of living in Saanich creates a higher demand for housing, and finding a suitable option may be limited. The housing shortage is nothing new for Victoria residents, and with Saanich having the highest population, this community typically feels it the most.
As housing and real estate prices are similar to Colwood and Langford, minus the commute, Saanich is the preferred community to live in, creating a greater need for housing in the area. Victoria, being the Capital City of British Columbia, maintains a high percentage of government employees, and the majority of these choose to live in Saanich for ease of transit. Living and working in Downtown Victoria is a lifestyle choice many shy away from and turn to the convenience of Saanich instead.
The University of Victoria and Camosun College put further strain on housing options in Saanich. Students from Vancouver and other cities enrolled at UVIC and Camosun often struggle to find nearby accommodations.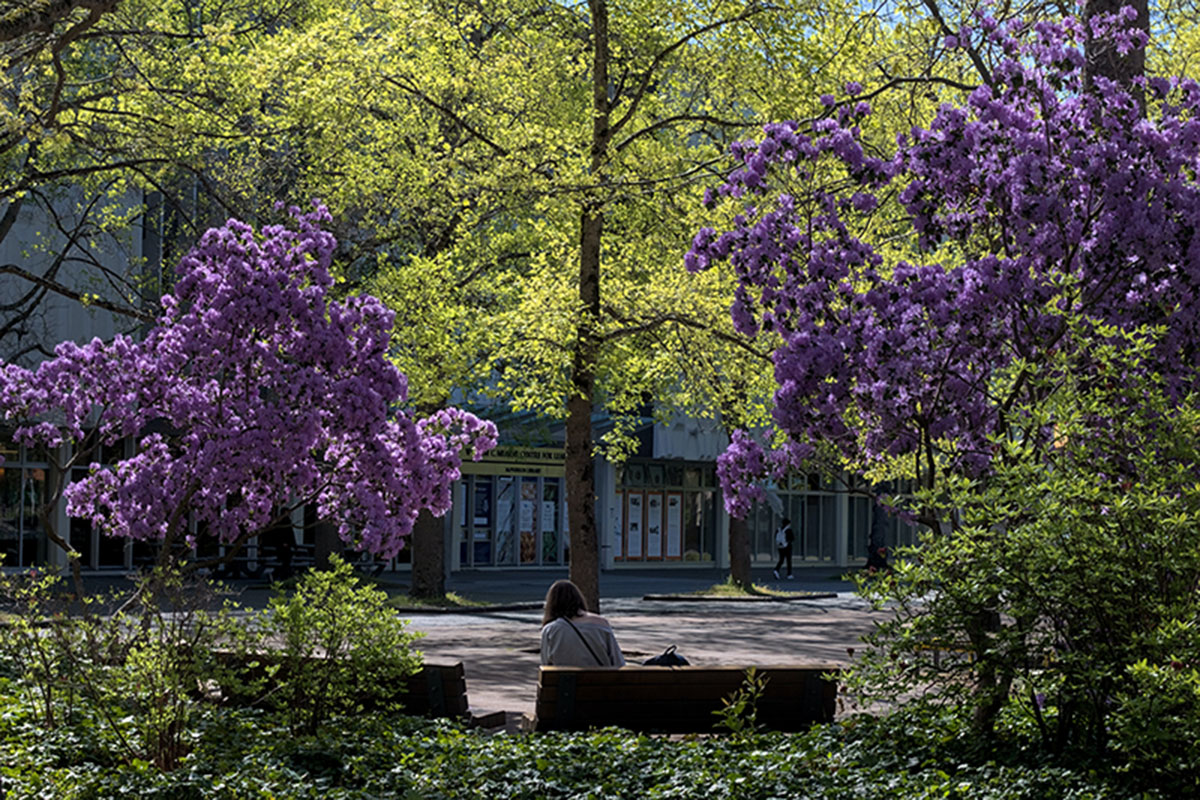 When a property or rental unit becomes available, it is often quickly snatched up. If Saanich is a community you wish to live in, finding a home may take time and effort to find.
Saanich is Busily Growing
As more people are moving to Saanich, the municipality must keep up with continual upgrades and high-density housing options. Construction, road work, developments and other changes may cause problems and frustration. Road closures and lane restrictions are standard in Saanich, and for those who commute or use their car to get around, delays can be expected.
Buildings undergoing improvements can be an eyesore and cause inconvenience for locals while stores and businesses are temporarily closed. Construction noise, trucks and loud equipment can also be an annoyance for residents living adjacent to properties or areas under development.
McKenzie Avenue is the most direct route running across Saanich and is often backed up and slow to move in either direction. Other roads throughout Saanich, such as Quadra, Cook, Cedar Hill, Finlayson and Shelbourne, can be painfully slow due to the traffic volume. On normal days, these thoroughfares are busy during high traffic times; however, when there is roadwork or construction affecting these routes, it is busier still.
Saanich is Mostly Underwhelming
Saanich has a select few neighbourhoods with that quaint village or small-town feel, but the majority of it does not. The heart of Saanich sprawls from one community into the next with a mixture of commercial and residential. As previously mentioned, each area has its own distinct characteristics; however, a discerning eye might not classify these as particularly attractive.
Main roads, including the Patricia Bay Highway, run throughout most of Saanich. Wherever you are, the likelihood of living near (or on) a busy street is highly likely. Shopping centres are prevalent, and while handy, they can also be bothersome for those seeking solitude and quiet.
If you prefer a strong sense of community with a vibrant city or small-town feel, look closely into the best Saanich neighbourhoods for you.
Other Considerations Associated with Moving to Saanich
When moving to any new community, doing a little research can help you choose the neighbourhood you wish to live in and other important decisions that can make your move positive.
What Are the Best Neighbourhoods to Live In Saanich?

Cordova Bay, Cadboro Bay and Gordon Head are highly desirable for their beachfront properties, ocean views and west coast lifestyle. While these neighbourhoods are beautiful and offer a variety of impressive house styles, they are the furthest from Victoria, the Western Communities and other areas. People who live in Cordova Bay, Cadboro Bay and Gordon Head will likely need a car for transportation and can expect longer driving times to any location outside of their immediate surroundings.
Blenkinsop and Broadmead are well-established neighbourhoods with beautiful mature trees, larger lots and roomy homes. Blenkinsop has a country feel with farmland, agricultural land, acreage and rolling fields. With easy access to all amenities and neighbouring municipalities, the areas of Blenkinsop and Broadmead are sought-after by many.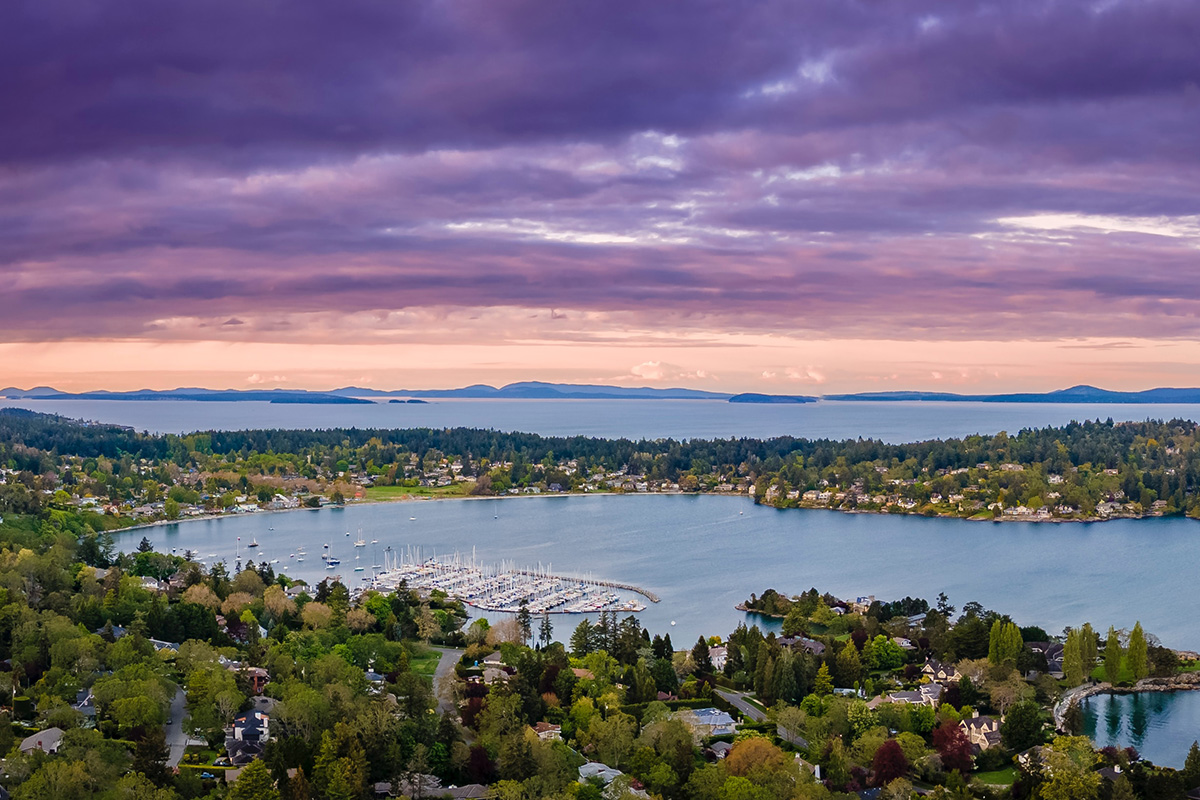 Royal Oak is a community that feels more like a town on its own with a main shopping centre, plenty of restaurants, Commonwealth Pool, schools and quiet residential neighbourhoods. Central to all surrounding areas, residents find it easy to get in and out of Royal Oak. The Royal Oak Exchange makes transportation highly convenient to locals who use city transit as it is one of Greater Victoria's primary bus destinations.
Tillicum, Shelbourne, Saanich Core, Carey and Quadra are more commercial in nature than the other areas in Saanich. These active communities offer every convenience and amenity possible, and their proximity to Downtown Victoria makes for an easy and quick commute. Due to the location and structure of these Saanich neighbourhoods, condominiums and apartments are prevalent and far easier to find.
Rural Saanich is a large area comprising several different communities that are mainly in a country setting. Prospect Lake and Elk/Beaver Lake are located in Rural Saanich, and the foliage surrounding them is lush. Beautiful lakefront homes with private docks surround Prospect Lake. At the same time, farms and acreages are plentiful on the outskirts of Elk/Beaver Lake. Property lot sizes are large, and the houses are spaciously built for families. If country living with amenities close at hand sounds appealing, Rural Saanich could be a great neighbourhood for you.
How Do Real Estate Prices in Saanich Compare to Other Areas in Greater Victoria?

Oak Bay has by far the highest-priced homes in all of Victoria. North Saanich (located North of Sidney), Metchosin and the Highlands are a jump down in real estate prices from Oak Bay but next in line. Homes in the desirable neighbourhoods of Saanich East cost slightly less than in North Saanich, Metchosin and the Highlands but somewhat higher than Victoria, Langford and View Royal.
Saanich West properties are comparably priced to Esquimalt, Colwood, Victoria West and Sidney. The least expensive homes near the vicinity of Victoria can be found in Sooke, Malahat and the Gulf Islands (in that order).
The cost to buy a home in Saanich depends on the neighbourhood, and Saanich East is considered the most desirable place to live in Saanich. Single-family homes in Saanich East are historically priced less than Oak Bay, North Saanich, Metchosin and the Highlands but higher than several other areas. Saanich West real estate costs are on the lower end for the Greater Victoria area.
Research the neighbourhoods you like best and arrange for a Personalized Home Search to discover the Saanich communities within your home-buying budget.
How Can I Reduce Moving Costs and Make My Move as Smooth as Possible?

Moving is costly, time-consuming and often stressful. Many factors come into play when moving from one home to another. A complete change in location and community can make moving even more complicated.
Prepare what you can in advance. Arrange for childcare, health care, parking and other necessities in your new neighbourhood. Reduce possessions you don't want to move and get your current home ready to sell. If you are moving to a new city, this article contains information that can be very useful: Factors to Consider When Moving to a New City.
Cut down on your time and save money and stress with experienced help. Many hands make less work, and your move can be cost-effective and seamless with the right moving and real estate team. Research and knowledge are great places to start, and this is an area where professional advice can be highly beneficial. LoyalHomes.ca covers many important topics for buyers and sellers through regular Blog Articles, and our experienced group of real estate experts are available to answer any questions you may have.
We hope you've found this information about moving to Saanich BC helpful. For your convenience you can easily search all Saanich Houses for Sale here.