The Pros & Cons of Moving to a Community Like Courtenay
Posted by Chris Fenton on Monday, February 13, 2023 at 10:00 AM
By Chris Fenton / February 13, 2023
Comment
Courtenay, BC, is a growing and up-and-coming city sought after by many who currently live on Vancouver Island. Located in the Comox Valley, the City of Courtenay provides many outlying small communities with their amenity needs as it is the largest city in the Comox Valley Regional District.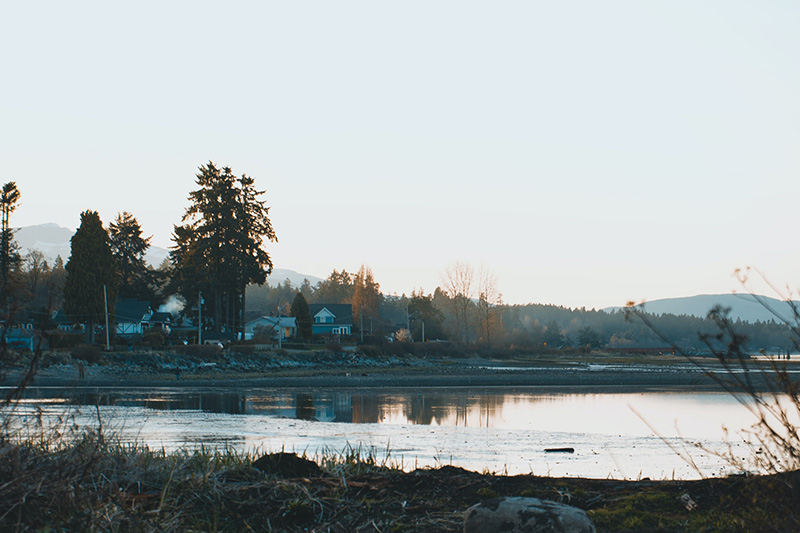 Courtenay's local economy is strengthened through tourism, employment and natural resources. The retail industry is increasing and remains strong, with Comox Valley bringing in close to 600 million annually. These statistics sound encouraging but is Courtenay, British Columbia, a good place to live?
Courtenay continues to grow, with a population of close to 28,500, an increase of approximately 3,000 since 2016. Checking out Factors to Consider When Moving to a New City is a great place to start before we look at why more and more people are moving up the Island to Courtenay, BC.
Upsides of Moving to a Community like Courtenay
Like most cities, towns and communities on Vancouver Island, Courtenay, BC, has abundant natural beauty and benefits to enjoy for people of all ages.
Westcoast Living at Its Best
From ocean and river to ski hill, Courtenay is known for its year-round opportunity to play. Outdoor enthusiasts and nature lovers are drawn to Courtenay for its plethora of west coast and mountain activities.
Mount Washington and Strathcona Park are the premiere hiking and ski mountain ranges on Vancouver Island, providing the Comox Valley with a steady income through tourism. The nearby Mount Washington Alpine Resort provides every snow sport possible for the entire family. This mountain offers miles of beautiful trails and camping options during the summer months. Mount Washington is one of the main entrances into Strathcona Provincial Park, which includes several stunning mountain peaks, attracting hikers from around the world wishing for that iconic British Columbia wilderness experience.
Miracle Beach is a favourite for locals along with Courtenay River, Nymph Falls and Comox Lake, where swimming, floating, paddling, hiking and biking are all enjoyed. Courtenay is home to BC's famous championship golf course, Crown Isle Resort & Golf Community, open year-round for every level of golfer.
The protected waters between Courtenay and Comox offer some of the best saltwater fishing on the Island. Locals can enjoy salmon, oysters and other plentiful seafood in the area.
Along with the many nearby BC Provincial Parks and beaches, wineries, distilleries, breweries, cideries, farms, markets and lush gardens are among a few available options to enjoy a beautiful and relaxing outdoor experience in Courtenay.
Every summer, Courtenay hosts the largest music festival on the Island called the Vancouver Island MusicFest. This popular three-day outdoor event follows a traditional Canadian Folk Festival style that features various music, including local, BC, Canadian and International performers.
Courtenay is surrounded by the natural beauty that residents can enjoy every day. Stunning views of the impressive Comox Glacier can be seen from the city and many of the homes in Courtenay, BC. The picturesque Courtenay River runs through the town of Courtenay, granting beautiful river views. Courtenay is situated on the eastern coastline of Vancouver Island, inside Comox Harbour, providing locals with a daily dose of breathtaking waterfront and ocean scenery.
Courtenay is the Hub of Comox Valley
For an Islander, Courtenay offers everything one may need. Situated in the middle of the Comox Valley, many travel from nearby communities to stock up on necessities. Courtenay provides services to several nearby islands, including Denman Island, Hornby Island and Texada Island.
The City of Courtenay's neighbouring towns encompasses Comox, Cumberland, Merville and Black Creek, which make up the Comox Valley Regional District. These thriving communities are known to be lifestyle and wilderness destinations for many outdoor fans.
Courtenay's central location in the Comox Valley provides many benefits to local residents. There is an opportunity for every form of outdoor activity, cultural event, entertainment, artistic outlet, dining experience, shopping option and more.
Getting the essentials and more is easy and convenient for families in Courtenay, with retail options running from large box stores, superstores, plazas and malls to small boutique shops and luxury stores. A variety of restaurants offer every dining experience imaginable. Theatres, museums, libraries, art galleries and recreation centres provide families with numerous entertainment options.
From Courtenay, you can easily catch a ferry to Powell River. For those who love travelling, you can fly anywhere in the world using the Comox Valley Airport or the Vancouver Island Airport.
Travellers to and from Vancouver, Whistler and other parts of British Columbia have easy access to Courtenay via the BC Ferries in Nanaimo via Departure Bay or Duke Point.
Courtenay has Small Town Country Charm
Even though Courtenay is the biggest city in the Comox Valley and the fourth largest city on Vancouver Island, it has maintained its country roots and small-town charm. The initial site of Downtown Courtenay offers a quaint setting with many heritage and original buildings giving it an old-fashioned rustic vibe.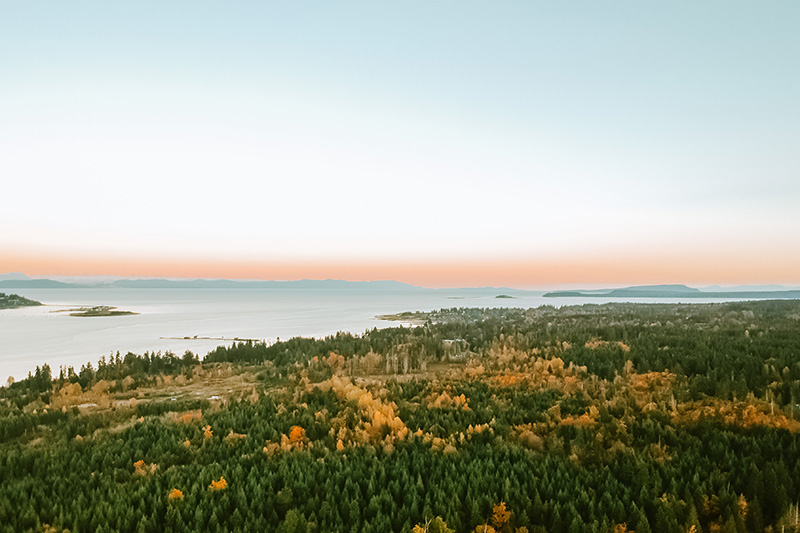 Family-run boutique shops, funky cafes, pubs, breweries and other local establishments add to Courtenay's strong sense of community. Beautiful mural paintings are spotted throughout the city that nurture Courtenay's culture and charm.
Courtenay's country charm extends to cultural events, agricultural and community fairs, Comox Valley Exhibition Grounds that hosts equestrian shows and more, frequent classic car sightings and exhibits by the Comox Valley Classic Cruisers, music folk fests, farmers markets and more.
The expanse of surrounding farmland, fields and countryside surrounded by several beautiful mountain ranges promotes Courtenay's small-town country feel. Traffic is considered moderate in Courtenay as this Vancouver Island city was developed to sprawl nicely to meet the demands of its population. Courtenay is much easier to get around than some larger Vancouver Island cities such as Victoria and Nanaimo.
Downsides of Moving to a Community like Courtenay
Like every other community, Courtenay has its ups and downs and pros and cons. So, what are the drawbacks you should consider before moving to Courtenay?
Real Estate & Housing Costs in Courtenay Have Increased
Courtenay was once a more affordable place to live and buy a home on Vancouver Island. Due to growing popularity, high demand, increase in tourism, and the real estate economy, Courtenay has joined the ranks of other desirable cities in British Columbia. No longer can you scoop up a low-cost house without paying a premium.
Out of all cities on Vancouver Island north of Victoria, Courtenay has the second highest real estate prices for a single-family dwelling, with Parksville being the highest. Courtenay, once neck-and-neck with Nanaimo for a single-family home, has been steadily pulling ahead in real estate prices for some time now.
Condominium and townhouse real estate prices remain strong in Courtenay and are comparable to Nanaimo's strata prices, with these two cities continuing to hover in second place next to Parksville, BC.
Two-thirds of residents in Courtenay own their own home, with one-third of the population renting. Vacancy rates remain very low, creating a high demand for rentals in Courtenay. If you are looking to invest in a BC rental property or buy a house with additional accommodation, Courtenay could be an excellent real estate investment.
If real estate prices remain high, what does it cost, and what salary do you need to live in Courtenay? Courtenay's average annual household income is close to $60,000, with over half the population earning above $60,000. As real estate prices, tourism and property demands have increased in Courtenay, so has the cost of living.
Interested in diving deeper into the real estate landscape of Courtenay? Explore our monthly single-family real estate statistics here, to get the most accurate and current information.
Courtenay is Sleepy
If you wonder if Courtenay is boisterous, stroll down old town's main street in the evenings or on a Monday. This quiet community tucks itself in at night, and things to do become scarce after dark. Boutique shops and many of the local venues are closed on Mondays.
This rural city has a suburban lifestyle, unlike other comparable big cities that offer a broader selection of nightlife. The median age in Courtenay is close to 50, with more than a third of the residents over the age of retirement. The demographics in Courtenay could contribute to a lowered demand for evening and city entertainment.
Courtenay is a good place to retire and offers a quiet atmosphere; however, living in Courtenay may not be your first community choice if you crave more action after twilight.
Courtenay Can Be Cliquey
Courtenay's small-town charm seems to be leaking into its small-town mentality, which can include shunning outsiders or newcomers. Those moving to Courtenay may have trouble finding employment or successfully starting a new business without inside connections.
According to MyComoxValleyNow.com, which gathered information from the Canadian Federation of Independent Business a few years ago, Courtenay was dubbed the third worst city to start a new business in Canada. Their report states that although self-employment is good in Courtenay, growth for new young business owners is low and that existing business owners earn approximately $33,000 annually, a lower than standard self-employed income.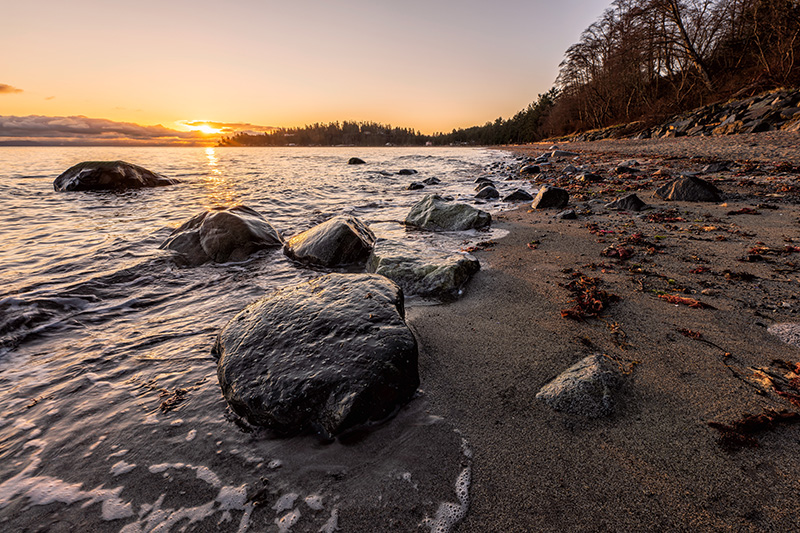 Meeting the right people or being well-connected may benefit a newcomer moving to Courtenay, BC. However, with that being said, employment rates have consistently remained low in Courtenay, which could mean finding work may be highly possible.
Other Considerations Associated with Moving to Courtenay, BC
Many factors come into play when considering moving to a new city. Some of the following questions may answer a few concerns you may have before making your decision to move to Courtenay, British Columbia.
What is it Like to Live in Courtenay?
According to a recent Canadian study, Courtenay ranked 11th as one of the most livable cities to live in Canada. Since the COVID-19 pandemic began, many families have relocated from larger cities to smaller communities and towns, with Courtenay, BC being one of the most popular choices.
Many people are now working from home and are choosing a quieter atmosphere that appeals to their lifestyle. Courtenay continues to attract families by providing country life with all the amenities and outdoor activities possible. According to a speed test internet company, Internet speeds in Courtenay are mid-range, which should work nicely for those needing to connect to their workspace at home.
Moving to any new city requires arranging for health care, and Courtenay is no different. Most medical clinics ask residents without a doctor to register with the Province of British Columbia's HealthLinkBC.
Is Courtenay a Safe Place to Live?
According to Statistics Canada, Courtenay has a lower crime rate than Downtown Victoria, BC but is higher than its surrounding cities such as Parksville, Campbell River and Nanaimo. Over the past several years, Courtenay has received a negative safety rap due to its higher than the average National downtown crime rate.
Living in the suburbs and away from the downtown core may increase Courtenay's safety factor as the smaller surrounding communities of Comox, Cumberland, Merville and Black Creek all maintain a high safety score and are within the Comox Valley District.
What is Courtenay's Quality of Life Like?
If you want to know what weather to expect in your new city throughout the year, let's take a closer look at Courtenay.
As Courtenay is further north on the Island and sits near the base of several mountains, it receives almost double the rain and snowfall during the winter months than Vancouver Island's most southern city, Victoria, BC.
You are in luck if you love to ski or partake in other snow or winter sports. Courtenay's proximity to Mount Washington makes it easy to enjoy fresh snow on the slopes or go tubing with the family.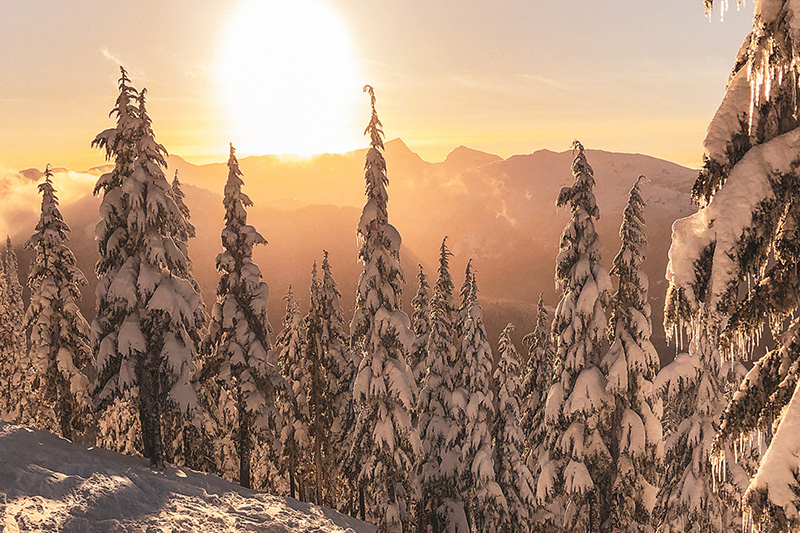 According to historical data collected through Weather Spark, Courtenay has a short summer that lasts approximately two and a half months. Summers in Courtenay are typically dry and warm. Overall, Courtenay's climate is considered to be comfortable and temperate, with one of the mildest winters in Canada.
What is There to Do in Courtenay?
Besides the abundance of outdoor activities, what other things can you do in Courtenay?
Shopping can be had at the many outlet stores, shopping malls, strip plazas and more. Courtenay has many big brand stores, including Costco, Superstore, Walmart, Staples, Home Depot, Canadian Tire, Best Buy, Quality Foods and Thrifty Foods.
Courtenay is home to many popular museums, such as the Courtenay Museum and Palaeontology Centre, the Comox Air Force Museum and the Comox Archives and Museum.
Sid Williams Theatre provides plenty of entertainment and hosts year-round events. The Old Church Theatre, located in downtown Courtenay, is a beautiful old heritage building built as a church in 1938 and has since been turned into an active theatre in 1996.
A variety of art galleries in Courtenay can be enjoyed, or a day of sampling flights when visiting Courtenay's local breweries is an option. The Comox Valley Aquatic and Sports Centre offers the entire family plenty of indoor activities.
Outside of its ample outdoor opportunities, Courtenay has many indoor entertainment and activity options that residents can experience throughout the year.
Making Your Move
Where to begin? Several steps are involved when moving to a new city, and preparing in advance can make the move into your new home much smoother.
You can begin with a personalized home search to see if Courtenay, BC has properties within your price range and criteria. Selling your home can seem daunting, and it can be made much easier with help from an experienced real estate professional. This handy Home Selling Checklist can help you to prepare your home to sell.
Stress from the move itself can be alleviated with assistance from the right moving company, and you should research your options ahead of time. Several other home professionals can increase the odds of selling quickly and boost the sale price of your property. As many efficient home improvement companies can be few and far between, you may want to begin the process of securing the right businesses for you.
LoyalHomes.ca can help make your moving transition as comfortable as possible. Our team of experienced real estate experts are available to answer any questions you may have.
We hope you've found this information about moving to Courtenay, BC helpful. For your convenience you can easily search all Courtenay Houses for Sale here.