The Pros & Cons of Moving to a City Like View Royal
Posted by Chris Fenton on Monday, July 10, 2023 at 10:00 AM
By Chris Fenton / July 10, 2023
Comment
The Town of View Royal is a unique place to live in many ways. Primarily residential, the suburban area of View Royal is nestled between Esquimalt and Colwood and neighbours the municipalities of Saanich and Langford.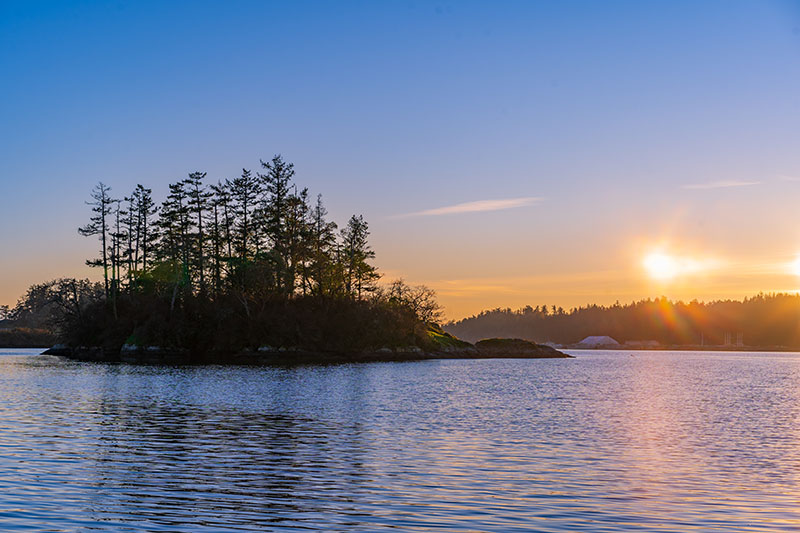 View Royal's central location may seem ideal, but does it have everything you want or offer the kind of lifestyle you would enjoy?
Advantages of Living in View Royal
As you will soon discover, View Royal is a small town with more depth and beauty than it first appears.
Small Town with Big Neighbours
Considered a gateway district, View Royal spans between several larger municipalities that provide this town with everything it needs. The community of View Royal is mainly suburban and comprises several residential neighbourhoods. View Royal may be the perfect place to call home if you are looking for a life away from the noise and chaos of a city.
Within View Royal, several strip malls and stores offer residents various retail and dining options; however, just around the corner, a cornucopia of everything one could desire is available. Langford, Saanich, Colwood, Esquimalt and Royal Oak are a few of View Royal's surrounding municipalities that are rich in amenities and entertainment.
View Royal residents enjoy the benefits of living in a small town with every convenience close at hand. Stretched alongside two main thoroughfares, the Island Highway and the Trans Canada Highway, locals have quick and easy access to all its surrounding communities. View Royal is home to the Victoria General Hospital, adding a big city perk to this little town.
BC's Famed Ocean, Waterways, Lakes & Beautiful Green Trees
Esquimalt Harbour, Portage Inlet, Gorge Waterway, Craigflower Creek and Mill Stream surround View Royal and/or run through this municipality. You don't have to drive or walk far to find a beautiful beach, waterfront walkway or scenic view. Locals are often seen enjoying various water sports on the lake, ocean or inlet.
A royal view is what gave View Royal its name. Several original homesteads in View Royal had gorgeous ocean and mountain views that many homes continue to enjoy today. Numerous homes in View Royal's oceanfront neighbourhoods feature waterfront properties and stunning ocean views. A select few properties have private docks leading into Portage Inlet and the Gorge Waterway, making these homes a desirable and rare real estate commodity for Victoria, BC.
Victoria's popular Thetis Lake is located in View Royal. This stunning lake is a favourite amongst locals, neighbouring communities and visitors. Many use a network of beautiful forest and lakefront trails circumference Thetis Lake year-round. Thetis Lake is buzzing with family activities, paddle sports, swimming, floating and cliff diving during the summer.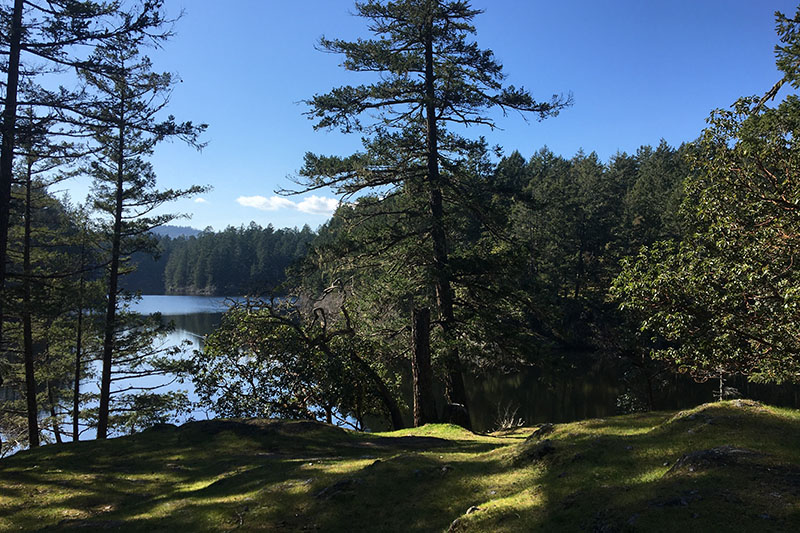 There is no shortage of parks in View Royal, as every neighbourhood has at least one. Families are drawn to View Royal's beautiful waterfront and green space parks and playgrounds. Trails are also abundant in View Royal, ranging from pristine forest nature trails to paved biking or walking promenades and trails. The Galloping Goose Regional Trail and E&N Rail Trail provide cyclists with an environmentally friendly commute to Victoria and surrounding communities.
View Royal Has Beautiful Neighbourhoods
Some of Victoria's most desirable waterfront neighbourhoods are found in View Royal. Quiet areas with mature trees and large lots that are discreetly tucked away can be discovered in View Royal. Hidden gems exist that one would never realize or witness without living in these remarkable and rare neighbourhoods.
A short veer off Craigflower or the Island Highway will take you to some beautiful, unexpected properties where upscale homes proudly reside on the banks of the Portage Inlet and Esquimalt Harbour. Along with character houses and older-style homes, many new developments, condominiums and townhouses can be found in Six Mile, Thetis Lake, View Royal, Wilfert and Hospital/Helmcken neighbourhoods.
Don't let the Town of View Royal fool you. Its humble outward appearance can be surprisingly and pleasantly deceiving.
View Royal is Great for Families
Many families benefit from living in View Royal. From its suburban neighbourhoods, parks, trails, high-quality schools, general hospitals and popular attractions to every modern convenience imaginable, View Royal offers an easy and attractive solution for families.
View Royal's population has steadily increased over the years as existing households grow, and people move to this area. Approximately 11,600 people reside in View Royal, and many of these are families with young children. The majority of the population is under the age of 69, with very few over the age of 70. View Royal may not be where people choose to retire, but it is a favourable place to live for many families.
Disadvantages of Moving to View Royal
View Royal has many hidden gems that may surprise you, but sometimes what you see is really what you see. There are obvious lacks and obstacles that View Royal has yet to correct or find solutions for. Some may improve with township and municipal improvements, and others may not.
Lack of Town Centre or Community Hub
View Royal consists predominantly of residential neighbourhoods with a few scattered strip malls, box stores and community restaurants thrown in. View Royal neglects to have a main town square, central hub or downtown core, that may inhibit a sense of local camaraderie and community. There is no singular favourite gathering place, yet instead, there are many. Small retail hubs are spread throughout the Town of View Royal, segregating each suburban neighbourhood into its own unique zone.
For those who wish to live in a town rich in community, View Royal may not be the best fit. View Royal is a residential gateway neighbourhood between towns that feels like a community you simply drive through.
Many neighbouring commuters use View Royal's convenient thoroughfare routes. This may encourage a sense of driving on by instead of stopping to linger and enjoy. When passing through, one may question if View Royal is a town or whether these suburbs belong to its surrounding cities.
Limited Family Doctors
Securing health care is a cause for concern for many when moving to a new community or city. If you wish to find a doctor in View Royal, your options could be slim.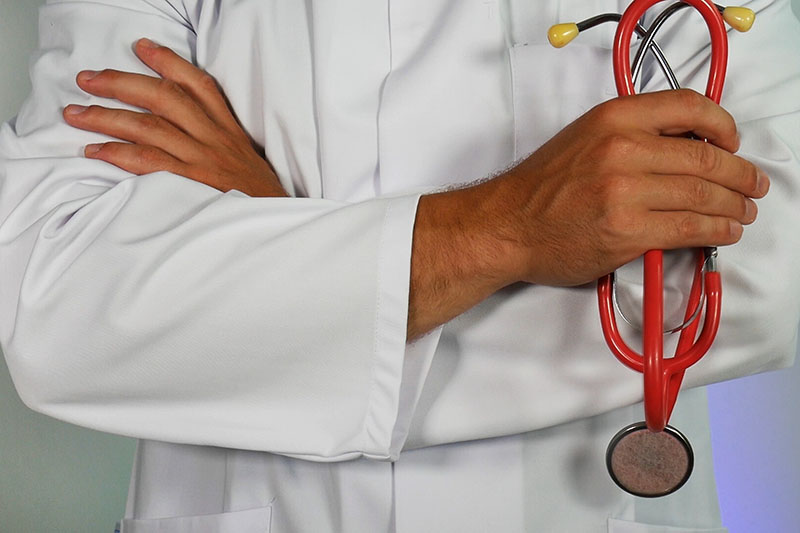 View Royal is home to the Victoria General Hospital and a handful of specialty physicians; however, family doctors and medical clinics are limited in this small community. As View Royal is surrounded by several municipalities, locals may need to establish health care outside of town.
If you currently have a family doctor, and they are able, have them refer you to a new doctor before your move. The Province of British Columbia offers a few resources to help you find a doctor in your new community. BC's Health Care Programs and Services webpage provides helpful links to some of their medical resources that also include HealthLinkBC, to get you started.
Sparse Restaurant & Café Options
Fine dining, funky cafes and boutique shops are essentially non-existent in View Royal. Outside of a select few, such as the historical Four Mile Pub and Six Mile Pub, locals only have access to fast food, takeout chains and a limited selection of dining options.
Unfortunately for the residents of View Royal, foodies and coffee lovers will likely need to find their fix elsewhere.
Traffic Congestion
The City of Langford has expanded exponentially over several years, causing the Trans Canada Highway to experience traffic congestion and gridlock during peak rush hour times. Drivers who wish to avoid the busy highway, often resort to taking the Island Highway and other main connectors, creating its own set of road issues for the Town of View Royal. Locals can expect heavy traffic when out and about or running errands during busy commute times.
Seasonal roadwork, paving, construction and other ongoing improvements add to View Royal's increasing traffic pressures and demands.
Other Things to Consider When Moving to View Royal
Is View Royal a Safe Place to Live?
View Royal's crime rate is by far lower than the City of Victoria and BC's average but is similar to the National average for its population. The highest statistical crime charges in View Royal are youth up to the age of 17. Violent crimes aremuch lower in View Royal than in British Columbia and Canada's average.
Statistically, View Royal is safer than 64% of the cities in Canada, and many families feel secure living in this suburban residential community.
The Cost of Real Estate & Housing
Is View Royal a good place to invest in real estate? View Royal has plenty of housing options to choose from for every real estate buying budget. Condominiums, townhomes, single-family houses, duplexes, row housing and manufactured homes are some of the housing possibilities in View Royal, making this community a more affordable option than several other areas in Victoria, BC.
However, buying a house with property may cost more in View Royal than some of its neighbouring communities. Victoria real estate statistics show that single-family home sales prices are higher in View Royal than in Colwood, Esquimalt and Victoria West. Still, the cost to buy a house in View Royal is less expensive than in Langford, Saanich and Victoria.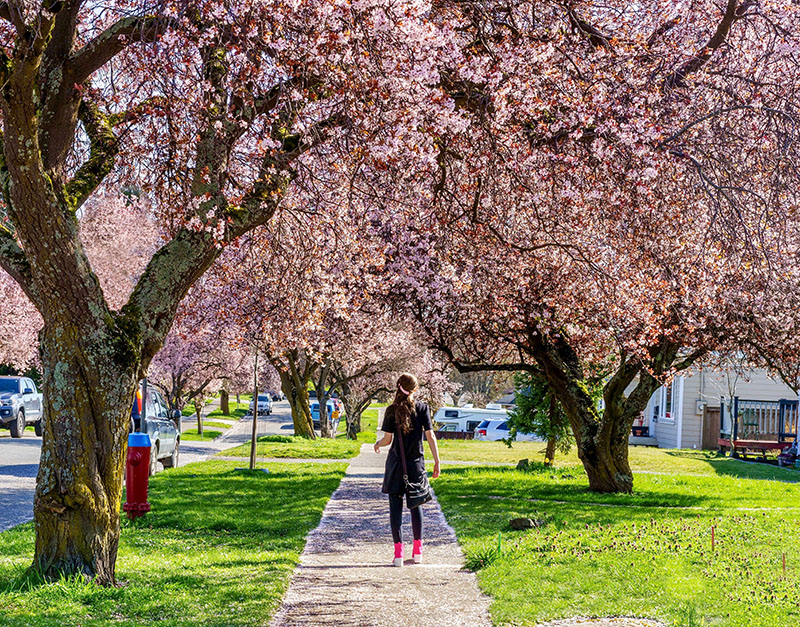 One-third of the people who live in View Royal rent their homes. If you wish to invest in a rental property, View Royal could be an excellent place to buy. The nearby CFB Esquimalt Navy Base employs and trains thousands of workers bringing in plenty of renters annually. The convenient location of View Royal is an attractive commodity that is important to consider when purchasing real estate or investing in a rental property.
The most popular housing option in View Royal is a 3-bedroom detached house. Duplexes, townhouses, and apartments or condominiums are also in high demand. As many families are moving to View Royal, buying a 2 to 3-bedroom home could make for a solid real estate investment. Due to the high density of renters in View Royal, purchasing a home with existing additional accommodation or suite potential could be an excellent mortgage helper for first-time homebuyers and those wanting to keep mortgage payments low.
What is View Royal Known For?
View Royal has many historical sites that it is known for. This community dates back to the 1850s when it was originally established as farmland. Eventually, the area began to build summer cottages and vacation homes for the residents of nearby cities and towns. A few of the original buildings still stand today, including the Six Mile Pub, Four Mile Pub, Craigflower Manor and Craigflower Schoolhouse.
The oldest surviving school building in Western Canada proudly stands alongside the Portage Inlet in View Royal. The impressive two-storey Craigflower Schoolhouse was built in 1855 and designed with living quarters upstairs and a schoolroom downstairs. Craigflower Manor was the original farmhouse built for the McKenzie family when the area (formerly known as Maple Point) first began to farm. The beautiful historic Craigflower Manor still resides at Admirals Road and the Island Highway. The Four Mile Pub and Six Mile Pub were previously used for stagecoaches as postal drop-off points for addresses that were 4 or 6 miles from Victoria.
Other Moving Considerations
When relocating to a new community or city, many important moving factors must be considered. Whether you are just beginning your real estate search, have made your decision on the city you wish to move to, or are in the moving stage, you will want to educate yourself and get the best help available to make your move go as smoothly as possible.
Research the neighbourhoods you like best, decide what housing style and options you want and need, set up a personalized home search and ask experienced real estate experts anything you don't understand or wish to learn more about.
If you are a first-time home buyer, you may have BC grants and other funding options you may not be aware of. If you are selling a home, it is important to price it correctly and have your home ready to show before your property becomes available for potential buyers to view on BC's real estate market.
Moving and finding a new home can feel daunting and overwhelming; however, help from skilled real estate professionals can make a world of difference. LoyalHomes.ca is here to help your move go smoothly and answer any questions or concerns you may have.
We hope you've found this information about moving to View Royal BC helpful. For your convenience you can easily search all View Royal Houses for Sale here.