The Pros & Cons of Moving to a City Like Port Coquitlam
Posted by Chris Fenton on Thursday, October 13, 2022 at 10:00 AM
By Chris Fenton / October 13, 2022
Comment
Port Coquitlam, or "PoCo" as locals call it, is a municipality in the Lower Mainland in British Columbia. It is located east of Burnaby and runs along the Fraser and Pitt Rivers. Coquitlam is to the north and west, Pitt Meadows to the southeast, and Surrey is located south across the Fraser River. PoCo is sometimes also referred to as one of the "Tri-Cities" along with Port Moody and Coquitlam.
So what is PoCo all about? In this article, we outline several pros and cons of living in Port Coquitlam, along with a few bonus tips to consider if you want to relocate to this city.
What are the Advantages of Moving to Port Coquitlam?
A Tri-City With a Small-Town Feel
The population of Port Coquitlam is around 61,000 residents. This is pretty small when compared to neighbouring municipalities. Vancouver's population is about 675,000, Coquitlam is at 140,000, and Surrey is around 500,000. Compared to these, PoCo is just a speck of dust in the breeze in terms of population. However, that has some significant advantages. The overall "small town feel" that comes with lower populated places includes things like a greater sense of community, actually knowing who your neighbours are and saying hello regularly, and a greater likelihood of a stranger helping out other residents. Relationships can be easier to form and build upon in small-town environments. Locals in Port Coquitlam are also very welcoming and friendly towards each other, especially newcomers. Although technically not a small town, it feels like one compared to the surrounding areas.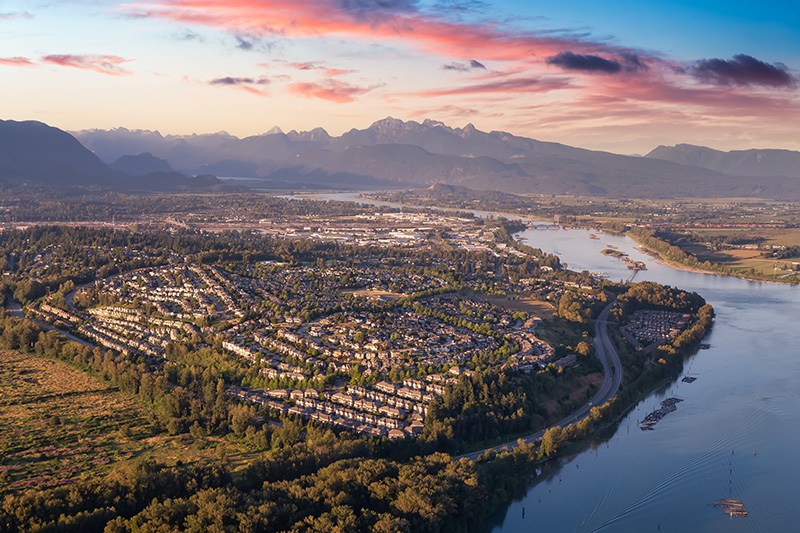 Generally, lesser populated places tend to be safer places to live. This fact and other features of Port Coquitlam make it a great place to retire or raise a family. The other Tri-Cities are just a short drive away for those that crave more densely populated areas and an even greater selection of things to do and see. Port Coquitlam feels like a small town that is perfectly located near big cities, so they are accessible but not intrusive in day-to-day life.
Diversity of Housing Options Available
Are you looking for a single-family detached home? What about a townhouse or condominium? Got your heart set on buying an apartment building to rent out? The beauty of Port Coquitlam's real estate is that there is a relatively equal distribution of housing types. The real estate market is not saturated with just single-family homes or condos. There is variety in residential real estate listings, making it more accessible for a greater number of people to explore and invest.
In 2018, the city committed to making housing more affordable and accessible for families. This means future developments of multi-family units will have more emphasis on additional bedrooms, and existing property owners can apply for Coach Houses on the far end of their land. This approach helps draw in newcomers and helps fight the homelessness problem among all municipalities on the Lower Mainland.
Port Coquitlam is Ideal for Families
Port Coquitlam is known for being a perfect place to raise a growing family. Along with a close-knit community, Port Coquitlam also has an abundance of good schools, parks, and free family-friendly amenities such as a library, skate park, spray park, festivals, and much more. Other fun options (with a small cost) include bowling, swimming, ninja tag, fishing, mini golf, and other outdoor activities.
One of the top features of Port Coquitlam is Gates Park. This park is stuffed full of amenities suitable for residents of all ages but especially great for families. Soccer fields, baseball, tennis courts, concession, washrooms, playground, picnic tables, and even more green space make this park a favourite for many, especially sports lovers!
The 260-hectare Colony Farm Regional Park is another great park for different reasons. This natural habitat is a nature lover's paradise and a hot spot for bird watching. There are established community gardens here, which are delightful to check out. The types of green spaces and parks available for residents vary and offer uniqueness.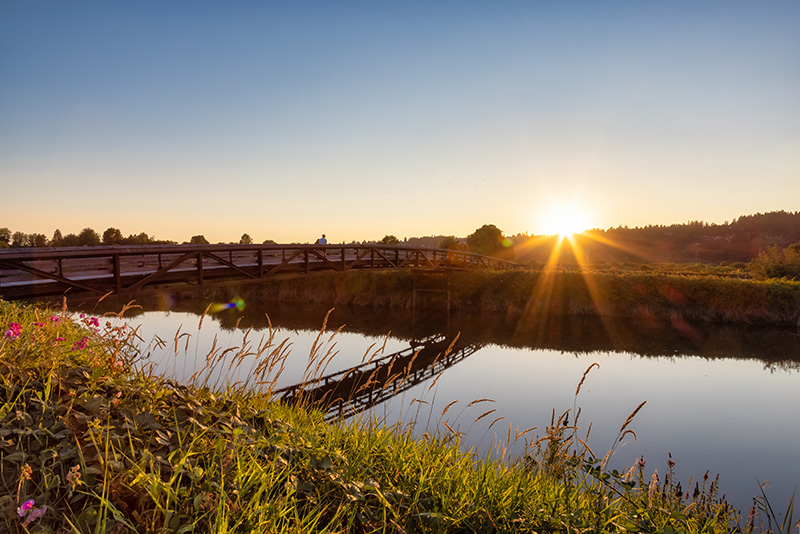 Most neighbourhoods are family-friendly, too. The best neighbourhoods for families in Port Coquitlam tend to rank well for nearby amenities, crime, educational options, and housing. About every second house will have a family with at least one kid, so making friends is a breeze for young ones. Port Coquitlam's emphasis on community, access to parks and nature, and family-friendly amenities make it seamless for young ones to make new friends that last a lifetime.
So Much Green Space
If you like parks, trails, and tree-lined city streets, then you will love Port Coquitlam. This place has a great mixture of city life and natural beauty. See for yourself with this interactive map showing all the city parks. A walk downtown along Shaughnessy Street will be paired with beautiful trees and flower planters every few meters. As for hiking trails, there are numerous choices, but the most well-known is the Traboulay PoCo Trail. This route circles the city's outer edges in a roughly 25km long oval. Stretches of the trail extend into different areas of Port Coquitlam, such as downtown, Colony Farm, and South Pitt River.
These areas showcasing natural beauty are wonderful places to relax, unwind, and take a few moments for yourself. The many trails and walking paths are usually flat and nicely maintained, making it easier for the elderly to get out for some light exercise. The seasonal flower planters lining the city streets add a sense of community pride and colour to the area, creating a pleasant environment to shop and hang out in. And we can't forget about the importance of trees taking in excess carbon dioxide and replenishing our fresh oxygen in return. Smog is not a concern in Port Coquitlam! So, take a deep breath and enjoy the sights of Port Coquitlam's beautiful environment.
What are the Disadvantages of Moving to Port Coquitlam?
Housing and Rentals are Still Expensive
Generally, the farther away from Vancouver you get, the cheaper the rent. Port Coquitlam's prices don't seem to sway too much from Vancouver. Yes, they are slightly more affordable, but not by much. PoCo seems to be about 5% cheaper on rent than Vancouver, which roughly translates to about $100 monthly. A single-family detached home is still more affordable than Vancouver's $1.2 million average home, but it is still quite costly for a roof over your head.
High rent and housing costs are universal among most municipalities in the Lower Mainland, and Port Coquitlam is no exception. Thankfully, the city does contain several industries and high-paying jobs, so qualified workers shouldn't have much of a problem finding work in their respective fields. It is worth mentioning to those looking to buy not from the Lower Mainland area because the sticker shock can be quite real. But if you expect to pay Vancouver-like prices, you shouldn't have too much trouble finding something within your financial reach.
Port Coquitlam Does Not Have a SkyTrain System
The SkyTrain is a staple train service in the Lower Mainland. It is one of the easiest, most convenient ways to get around and the fare is based on which zones you are crossing into. The last stop on the Millenium Line is in Coquitlam, not Port Coquitlam. This can be confusing to some, but these are two different cities. Currently, the SkyTrain does not enter Port Coquitlam at all. The West Coast Express does stop in Port Coquitlam, which is one method of travelling to Vancouver, but it is operational twice a day.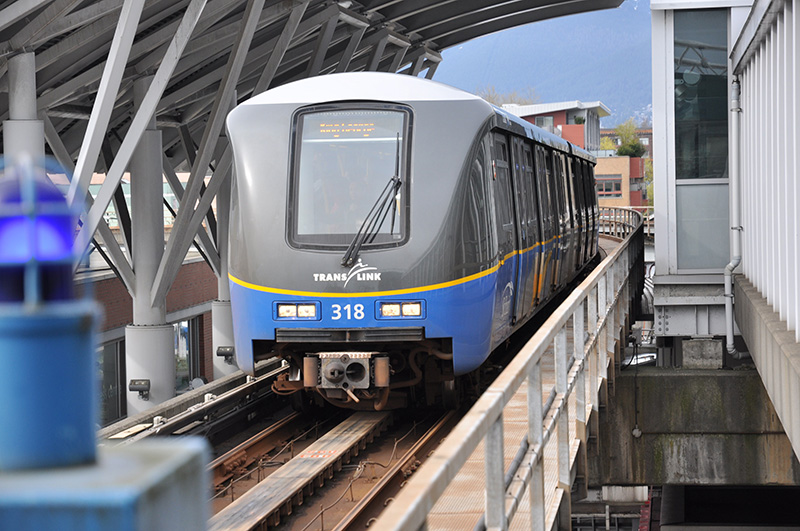 Yet, there is still hope. Translink has been continuously reviewing its plans for the future, and the possibility of exploring an extended route to Port Coquitlam is on the table for discussion. Whether or not this will happen (and when) is another story, but at least it is being identified and explored as an addition for residents and tourists. In the meantime, residents can still use the city buses or vehicles to get around.
The Canadian Pacific Railway is in the Heart of the City
Another feature of Port Coquitlam worth mentioning is the fact that there is a significant railroad facility in the center of the city. Trains run on various schedules; sometimes, they run through the night. Although they can be a novel sight initially, they can be disruptive for nearby residents. Train whistles and movement noises during the night can keep some lighter sleepers awake. If you have a hard time falling or staying asleep, then choosing a home far from any train tracks is worth putting on your list of considerations.
In addition, traffic comes to a screeching halt when trains need to cross over roads. This can back up traffic, making it more congested than it needs to be. Depending on how often the sky trains are running, you might need to add some time to your commute just in case you get unlucky timing with a train.
Other Considerations Associated with Moving to Port Coquitlam
Be Prepared to Be Bear Smart
Despite how urbanized Port Coquitlam has become, bears tend to show up for a visit from time to time. Being aware of the presence of bears and heightened activity in the fall before hibernation is important to consider. Generally, bears tend to keep to themselves and are more of a nuisance than a danger. During the night, bears can roam residential areas in search of food, which usually means someone's garbage bin gets tipped over, and a big mess ensues.
If you have fruit trees on your property, picking the fallen fruit will help deter bears from visiting your backyard for a midnight snack. A fenced-in yard does help, but occasionally they can break through the boards if they are determined enough to reach food they can smell from the other side of the fence.
Bears will usually leave you alone if you leave them alone. The city also has recommendations of what to do if you spot a bear where it shouldn't belong and tips to be more bear smart. Just be aware that there might be an extra step in your weekly routines so that your furry friends don't get involved.
Port Coquitlam is Growing, Slowly and Steadily
What's not to love about Port Coquitlam? New residents have been continuously moving in, as seen by a steady increase in population. People may not flock to PoCo as rapidly as in other areas like Surrey, but they are still coming. This is good because it means the city has more breathing room to create better infrastructure and facilities to complement the growing population. An increase in population also suggests a good economy and high quality of life.
So why is this something to consider? It means there is a possibility the city will be changing (for the better). As more people gradually move into the city, bigger and better amenities will be built, along with more housing. Recently, the Port Coquitlam Community Centre had its grand opening with an outstanding amount of praise from residents. This community centre already enhanced what was pre-existing in PoCo, along with extra amenities. It contains a swimming pool, gymnasium, library, concession, and more.
Developments like these do not come cheap, so it is worth being aware that some money may come from government grants and taxpayers. This could mean higher taxes are on the horizon depending on how the city budgets these projects. If you are interested in learning what projects are on the horizon, the mayor of Port Coquitlam has posted a video outlining several upcoming improvements around the city.
Is Port Coquitlam Too Heavy on Family-Friendly Entertainment?
Port Coquitlam is great if you have a family, but what about those that are single, in their 20s or 30s, and don't have any children? Well, it turns out that there might not be as much to do as you'd initially hoped.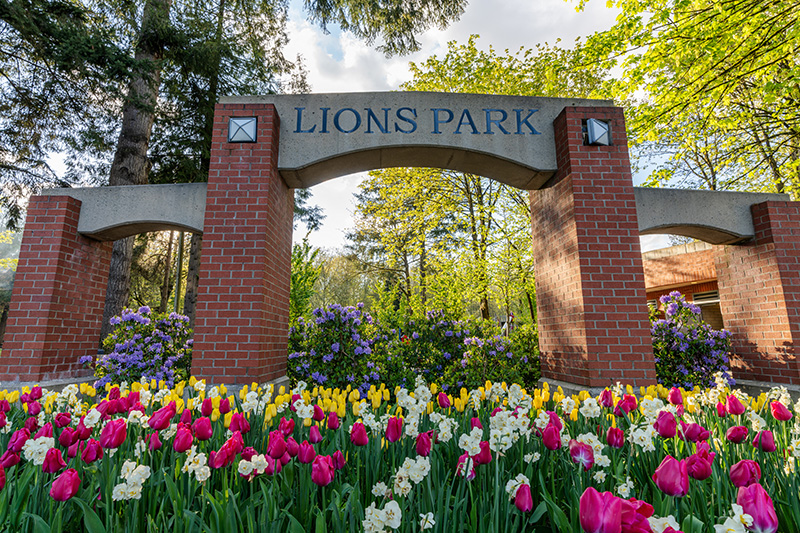 The city has plenty of parks and hiking trails, so outdoor enthusiasts will enjoy those. As for the nightlife scene, only a handful of pubs and lounges cater to a younger crowd. Hitting up a concert still means commuting to places like Vancouver. The better choice for shopping malls is in nearby Coquitlam, too. Most of the attractions and amenities are catered towards families with children. Although there are adult-orientated sports teams, there is also an emphasis on inclusive family events.
Considering whether or not to move to Port Coquitlam involves asking yourself where you are in your life and if moving to a place that values community and families is a place you'd find yourself being comfortable calling home. To check out other Factors to Consider When Moving to a New City, here's a comprehensive blog so you can be ready for your move to PoCo.