The Pros & Cons of Moving to a City Like Pitt Meadows
Posted by Chris Fenton on Monday, April 10, 2023 at 10:00 AM
By Chris Fenton / April 10, 2023
Comment
A rural community known for its agriculture, Pitt Meadows is surrounded by rivers, lakes and mountains, offering a stunning country setting.
Situated 40km east of Vancouver, many people and families choose to move to Pitt Meadows for several reasons. Over 19,000 residents live in the thriving Lower Fraser Valley municipality of Pitt Meadows, and this population is continuing to grow steadily.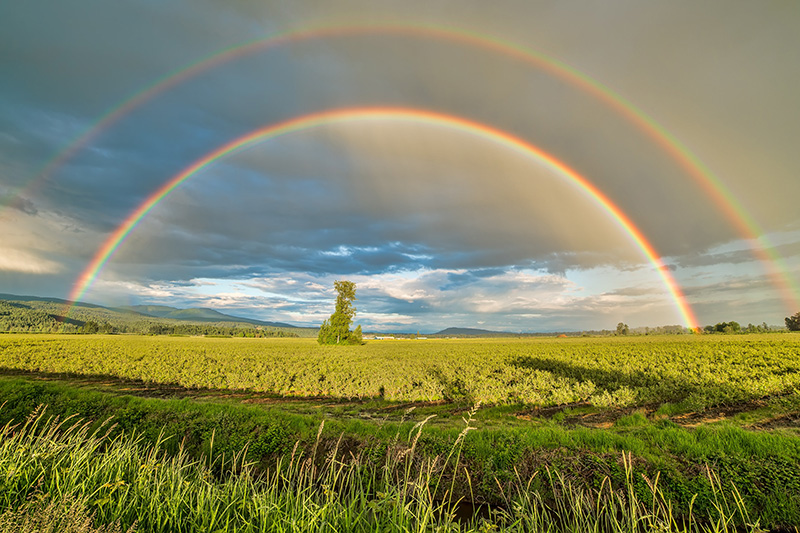 If you are looking for a quiet country lifestyle with easy access to the big city, amenities and outdoor activities, Pitt Meadows may be a good choice for you.
Upsides of Moving to a City Like Pitt Meadows?
Pitt Meadows has many advantages and surprising treasures to consider.
Country Life with Big City Options
Living amongst farmland and large open fields with rivers running through and a backdrop of mountains makes Pitt Meadows appealing to those wanting a peaceful existence.
Not only is Pitt Meadows beautiful, but it is close to several large cities, and everything residents can possibly need.
Many are attracted to Pitt Meadows for its proximity to Vancouver, Coquitlam, Port Coquitlam and Maple Ridge. Most Fraser Valley residents drive to work, and with easy access to several highways and main roads, Pitt Meadows is a convenient place to live for commuters.
The City of Coquitlam is much larger than Pitt Meadows, with a population of almost 149,000 and is a mere 20 minutes away. In 15 minutes or less, residents of Pitt Meadows can drive to Port Coquitlam or Maple Ridge. Maple Ridge is another significant community of approximately 91,000 residents that offers many modern conveniences.
The vibrancy, entertainment and activities of Downtown Vancouver and North Vancouver are slightly further away and can take approximately an hour to drive. However, residents have direct access to the West Coast Express TransLink train that takes only 40 minutes to reach downtown Vancouver, BC.
Every convenience and amenity within Pitt Meadows can be found, including big box stores, grocery stores, restaurants, pubs, breweries, cafes, theatres and more. Osprey Village has a modern boutique vibe where locals support and appreciate quaint stores, coffee shops, cafes, artwork and more. Farms provide fresh seasonal produce and meat for locals wanting organic and healthy food options.
Outdoor Fun & Adventure
Pitt Meadows has been fondly named "The Natural Place" for a good reason. Situated next to the Fraser River, Pitt River, Pitt Lake and Golden Ears Mountains, the location of Pitt Meadows creates an endless supply of outdoor fun and activities.
Some popular outdoor entertainment options in Pitt Meadows are golfing, fishing, kayaking, canoeing, skydiving, cycling, mountain biking, hiking, horseback riding, swimming and many others.
A selection of golf courses are available to residents, including Pitt Meadows Golf Club, Golden Eagle Golf Club, Meadows Garden Golf Course and Swaneset Bay Resort & Country Club. Tennis and other racquet sports are other outdoor activities residents partake in at the various local racquet courts in Pitt Meadows.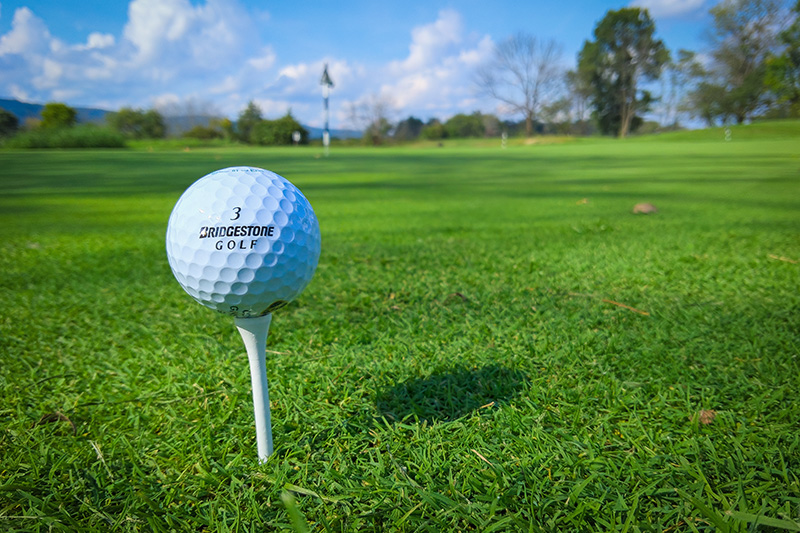 The City of Pitt Meadows encourages cycling and has created bike-friendly streets for the enjoyment and safety of commuters and cyclists. Bike lockups are available throughout the town, and cycling events are held periodically during the year.
The Pitt Meadows BMX Track is open to the public and regularly hosts Ridge Meadows BMX events. Pitt Meadows Youth Action Park features inline skating for family fun. Canoeing and kayaking can be experienced at local rivers and lakes, including Grant Narrows, Pitt Polder Ecological Reserve and Sturgeon Slough. Several ranches and farms in Pitt Meadows offer horseback riding sessions for horse lovers.
Numerous hiking and walking trails are scattered throughout Pitt Meadows, along with wildlife, birdwatching and picnic areas. The Golden Ears Provincial Park is a central wilderness and hiking attraction for locals and tourists. Children's play and adventure parks, baseball fields, athletic parks and recreation centres are available for families.
Pitt Meadows is surrounded by the natural beauty that can be enjoyed by all residents and visitors regardless of their outdoor interests or level of adventure.
Real Estate Prices are Excellent
According to the Vancouver Real Estate Board's monthly statistics, Pitt Meadows has one of the lowest average residential costs to buy a home in the Vancouver area. Single-family homes, townhouses and condominiums are all more affordable than most surrounding communities and priced substantially lower than in Vancouver.
Real estate options are highly diverse, giving home buyers and investors a variety of options to choose from. Most properties in Pitt Meadows are spacious single-family homes containing three bedrooms or more. Condominiums and apartments are the second most plentiful dwelling choice, with townhouse and row housing a close third.
Suburban life is plentiful in Pitt Meadows. Many beautiful areas in Pitt Meadows have a higher-than-average livability score. Luxury homes in upscale neighbourhoods are an option for home buyers, along with acreage and large farms.
Most residents live in urban town neighbourhoods, with the remainder residing in rural agricultural and farmland areas. The population is spread out, making Pitt Meadows desirable for those seeking privacy and larger lots.
Pitt Meadows offers affordable real estate for first-time home buyers, growing families who need a larger home, or investors wishing to buy an income-producing rental property. Homeowners occupy three-quarters of Pitt Meadows residential properties, and one-quarter of the population are tenants. Vacancy rates are low, and rents are rising, making Pitt Meadows a good place to invest in real estate.
Hidden Gems
The city of Pitt Meadows has many wonderful features, including the people that live there. This little town has a strong sense of community where the people are friendly and often gather for social events. Pitt Meadows Day is a springtime hit for the entire town.
Culture Days is a 3-week community art exhibition, and according to the City of Pitt Meadows is, "Canada's largest public participation campaign for the arts." Pitt Meadows has its own Facebook community group where residents get to know each other and can learn more about local events.
Transportation is a bonus for Pitt Meadows and the fact that it has its own airport is another advantage for residents. The Golden Ears Bridge is a stunning 6-lane architectural design that spans across the Fraser River, offering residents a pleasurable and smooth drive into Vancouver or other surrounding areas.
Families appreciate the quality schools available in Pitt Meadows, and there are several to choose from. Discoveries and education outside of the standard curriculum are options for all ages at the Pitt Meadows Museum and several other museum options in nearby Maple Ridge. Public art, which includes paintings, murals, sculptures and architectural pieces, can be seen around town, adding art, creativity and culture to Pitt Meadows.
Downsides of Moving to a City Like Pitt Meadows?
Pitt Meadows has many wonderful traits for a small city, but is it all good?
Fear of Flooding
Pitt Meadows is located in the lowlands of the Fraser Valley with several marsh areas and waterways. Approximately 85% of Pitt Meadows is vulnerable to flooding as it sits in the Fraser River and Pitt River floodplains.
Heavy rainfall and melting snow can potentially lead to overflowing rivers causing Pitt Meadows to be susceptible to flooding. The City of Pitt Meadows has reduced flooding over the years by surrounding the town with dykes and ditches. The municipality prepares residents for possible flooding and urges locals to be aware of flood warnings by visiting their Emergency Alerts page.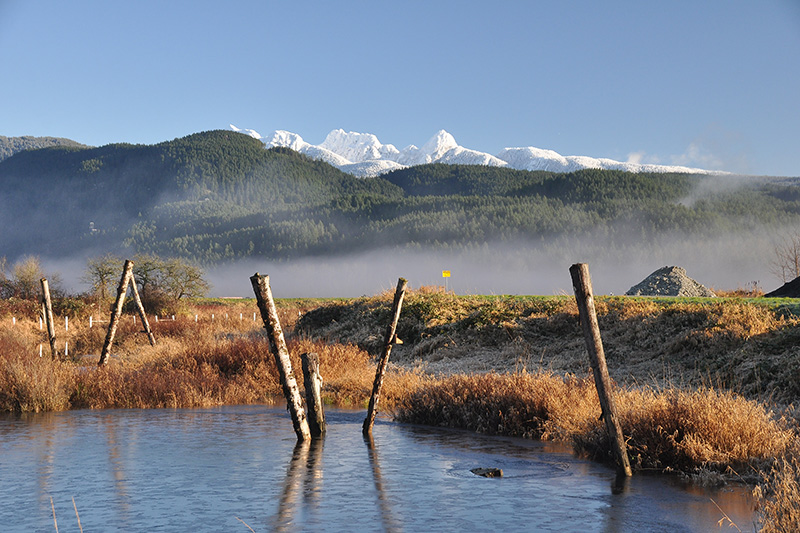 One downside to owning a high-risk property for water damage or flooding is the cost and availability of homeowner's insurance. You may end up paying a premium for homes in high-risk areas, and some insurance companies may choose not to insure at all. Buyers who require a mortgage to purchase a home will need property insurance and should look into their options before buying in Pitt Meadows as some areas may be harder to insure than others.
Train Crossings & Noise
The Canadian Pacific Railway currently runs through Pitt Meadows, creating several issues for residents. Many struggle with the inconvenience and regularity of passing trains that cause quite a racket and time spent waiting at crossings. Traffic concerns and livability for some areas in Pitt Meadows have been raised with the City of Pitt Meadows.
The Pitt Meadows Road and Rail Improvements Project is a collaboration of government, project partners and business owners looking to create an underpass to relieve traffic congestion and safety concerns.
Emergency response time could be problematic due to an untimely train crossing. Commuting and travelling by car often delays drivers and cyclists needing to cross. Traffic congestion frequently causes issues for residents wanting to get around town.
Train issues and concerns may become part of Pitt Meadow's history, but until then, one can expect to wait for a train passing through town.
Small Town Drawbacks
Like most small towns, Pitt Meadows rolls its streets up at night, and those seeking evening entertainment or excitement will have difficulty finding it. Nightlife options in Pitt Meadows are scarce, and residents wanting more action will need to travel out of town.
Foodies may have limited restaurant options in Pitt Meadows. Although there are many, a variety of dining experiences are in short supply. For residents of Pitt Meadows who prefer a large selection of restaurants, a trip to a neighbouring city may be necessary.
Pitt Meadows is considered a safe place to live; however, residents take the risk of a small-town mentality by not locking their car doors. Belongings have been known to go missing from car break-ins and theft. The lure of 'everyone knows everyone in town' comes at a cost to locals who forget or don't feel the need to lock up.
Other Considerations Associated with Moving to Pitt Meadows
There are many questions to answer and Factors to Consider When Moving to a New City, such as is Pitt Meadows is a good place to retire and what is the cost of living in Pitt Meadows?
What is Pitt Meadows Like to Live In?
Many consider Pitt Meadows a great community to live in and raise a family due to its quality of life. Plentiful in nature, wilderness, parks, outdoor activities, markets, tours and more give families and adventure seekers many excellent options.
Residents in Pitt Meadows are mostly married, with an average household income of nearly $90,000. Sales and service, trades and transport, business and finance and management are the main occupations for people who live in Pitt Meadows. The majority of the population is under the age of 60, with a median age of 43.
Pitt Meadows receives most of its snowfall in February, averaging 11 inches most years. Pitt Meadows may also see snow in November, December and March, with rainfall at its highest from November to January. Summer in Pitt Meadows can expect temperatures to reach a high of 30°C.
Is Pitt Meadows a Good Place to Retire?
If you want to downsize, Pitt Meadows has several townhouse complexes and condominium buildings to choose from, including retirement communities and senior buildings.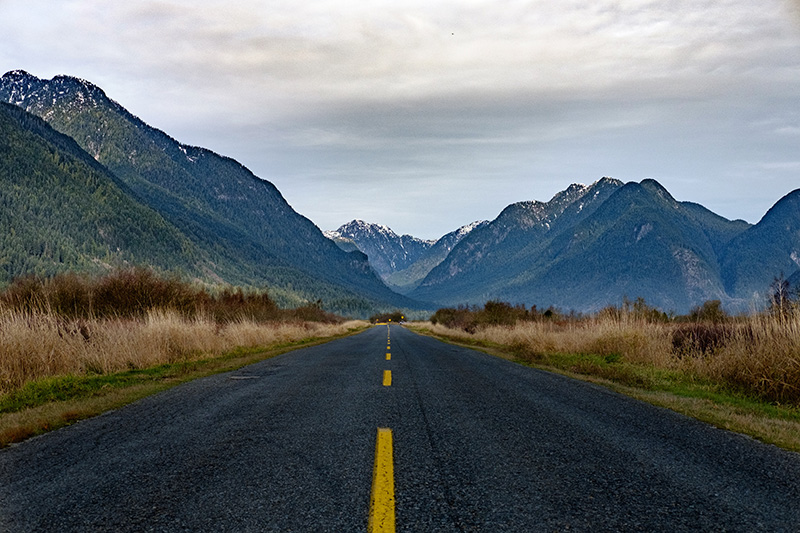 Health care is always a concern when moving to a new city, especially when you are close to retirement. Fraser Health has several care options for residents of Pitt Meadows. A few health care and medical clinics available are Pitt Meadows Medical Clinic, Pitt River Medical Center, Arnica Clinic and Ford Road Walk-In Clinic.
Before moving to any new city, check in with HealthLink BC to ensure you will be well taken care of.
How Do I Find the Right Home for Me and Make My Move Comfortable?
Moving to a new city can be extremely intimidating. It can be easy to get overwhelmed when you start thinking of everything that needs to be done.
Start by researching your new area, then arrange for a personalized home search to find the best home for you. Consider the property criteria most important to you before setting up a home-buying search to make it as effective as possible.
Obtaining mortgage pre-approval can benefit your home-buying process in many ways, including knowing how much you can safely offer for your new home.
Other property details to establish are how many bedrooms, bathrooms and square footage you need. Consider what type of home you are looking for, such as single-family, duplex, townhouse or condominium. You may want a particular house style or design like a two-storey, rancher, split-level, contemporary, modern, farmhouse, heritage or other.
If you are considering buying into a strata, establish your need for in-suite laundry, parking, pet allowances, strata fees, strata levies, contingency funds or others. Location is always important and finding the areas, you like best should be researched before you begin looking for your new home. Think of your lifestyle and include any details important to you.
The experienced team at Loyal Homes is here to assist you with all your real estate needs. Our real estate experts can get you started with a personalized search, answer any questions, and help your moving and home-buying experience be as enjoyable and smooth as possible.