The Pros & Cons of Moving to a City Like Nanaimo
Posted by Chris Fenton on Monday, January 16, 2023 at 10:00 AM
By Chris Fenton / January 16, 2023
Comment
Nanaimo is known as Vancouver Island's "Harbour City" for a good reason. This beautiful west coast city stretches out for over 20 kilometres along Vancouver Island's east coastline, offering an abundant supply of waterfront property.
British Columbia is well known for its stunning beauty, and Nanaimo is a city that contributes to BC's flattering reputation.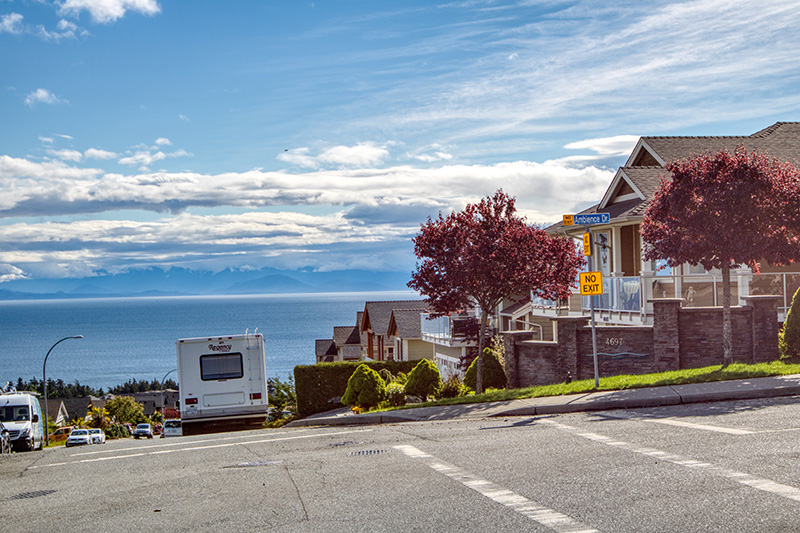 Nanaimo offers a west coast lifestyle that many enjoy; however, Nanaimo does have its share of drawbacks that may take away from its many benefits. When considering a move to any new city, it is important to imagine yourself living there. Do the advantages of Nanaimo, BC, outweigh the disadvantages or vice versa? Checking out Factors to Consider When Moving to a New City is a helpful place to start before looking at the pros & cons of living in Nanaimo.
Upsides of Moving to a City Lke Nanaimo
There are many wonderful reasons to move to Nanaimo, British Columbia. Its growing population indicates that others are also moving to Nanaimo.
Nanaimo is Centrally Located
Nanaimo is smack in the middle of Vancouver Island, with easy access to many popular destinations. Before receiving its current nickname, the "Harbour City," Nanaimo was known as the "Hub City," as it literally is in the hub of it all.
Not only is Nanaimo the hub of Vancouver Island, but the city layout is central by design. Every neighbourhood in Nanaimo has easy access to amenities, including downtown and the many popular shopping areas.
The Nanaimo Parkway provides a smooth drive around the outskirts of Nanaimo to surrounding areas that avoid travelling through the city centre. Public transit is prevalent in Nanaimo, making this city easy to get around town.
Vancouver Island has a population of approximately 865,000, and residents from all over the Island can comfortably reach Nanaimo. Numerous nearby BC communities are highly popular for their outdoor activities and more. Residents of Nanaimo do not have to travel far to enjoy all the wonder Vancouver Island has to offer.
Several of the more desirable BC tourist destinations nearby include the City of Victoria, Mount Washington Alpine Resort, Strathcona Provincial Park, the sandy beaches of Parksville, Tofino and Ucluelet, Port Alberni's MacMillan Provincial Park, numerous islands off the Island's east coast and many other popular west coast gems.
Nanaimo has two BC Ferry terminals that take passengers to and from different areas of Vancouver, British Columbia. Nanaimo's Departure Bay heads to Vancouver's Horseshoe Bay, and the Duke Point ferry takes you to Vancouver Tsawwassen. Nanaimo residents can visit Vancouver or travel to Beautiful British Columbia in under two hours.
For those who enjoy travel, the Nanaimo Airport makes flying off the Island easy and convenient for Nanaimo residents.
Buying in Nanaimo is a Good Real Estate Investment
Nanaimo is considered a big city and is the second largest on Vancouver Island. With a population nearing 100,000, this thriving BC city continues to grow yearly. Many benefits come with being in a large city, including the residents' variety of real estate options.
Nanaimo is a sprawling city that offers many desirable suburbs and neighbourhoods to choose from. All areas in Nanaimo can easily access the downtown core, shopping districts, outdoor recreation, entertainment, dining and every amenity imaginable.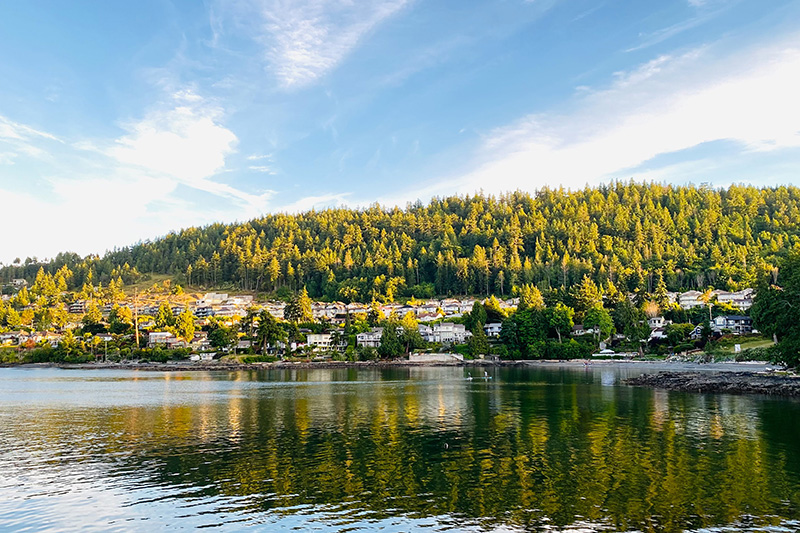 Home buyers have multiple options when purchasing property in Nanaimo. Properties range from oceanfront, lakefront, water views, and mountain views. You can live in the countryside, rural areas, and quiet suburban neighbourhoods near the city core or right in the vibrant Old City Quarter.
Most homes sit on large lots in Nanaimo, and house styles are plenty. Character, heritage, Victorian, craftsman, west coast and modern contemporary are a few examples of architectural house designs in Nanaimo. Additional accommodation can often be found in larger homes, providing mortgage helpers.
Due to the popularity and location of Nanaimo, many consider this city an excellent place to invest in real estate. One-third of Nanaimo's population is renting, while two-thirds own their own homes. Nanaimo has many options and price points for those who wish to buy an income-producing rental property. With an attractive blend of condominiums, apartments, duplexes, townhouses and single-family homes, Nanaimo provides a variety of choices for different purchasing budgets.
The cost of living in Nanaimo is lower than many of its cousin cities, which appeals to homeowners and tenants. Families can afford to live in Nanaimo, making investing in real estate a solid choice. According to Statistics Canada, the average annual household income is nearly $60,000 in Nanaimo.
Our monthly real estate statistics blog offer a detailed breakdown of the current single-family real estate landscape in Nanaimo, providing you with the latest market insights.
Another benefit of making a property investment in Nanaimo is that the city is financially sound. The City of Nanaimo encourages growth, diversity and opportunity. Tourism and the BC industry provide Nanaimo with a healthy stream of possibilities that strengthen its economy.
Nanaimo is a Beach Town in a Wilderness Playground
Nanaimo is divided between the coastline and the mountains; both are within easy reach. One can climb a mountain in the morning and kayak in the afternoon. Anyone who loves outdoor adventure will be satisfied with the selection that Nanaimo has to offer.
Beaches, lakes, trails, forests, mountains, ocean, parks and more are all available to enjoy in Nanaimo. Any outdoor enthusiast will be happy to know they don't have to go far to find excitement. Should one ever tire of the local offerings or wish for more, several nearby BC Provincial Parks, mountains and long sandy beaches can be experienced.
Within Nanaimo itself, there are many beautiful parks for locals to enjoy. Every neighbourhood has either a lake, trail, beach, playground, forest, walkway or another natural escape. Most areas in Nanaimo have gorgeous ocean, mountain, lakeside or forested views.
Downsides of Moving to a City Like Nanaimo, BC
Outside of its abundance of natural beauty, Nanaimo isn't the prettiest of cities. Some areas are very attractive, such as the quaint Old City Quarter, Uplands, Departure Bay and North Nanaimo; however, driving through Nanaimo, you will encounter plenty of low-density buildings, box stores, car lots, malls and block-style restaurants.
Nanaimo Can Be Busy
Every large city has its quota of driving during rush-hour frustrations, and Nanaimo shares this common inconvenience. As Nanaimo is the hub of Vancouver Island, many travellers pass by using the Nanaimo Parkway, and during high traffic times, this extra load puts residents at a disadvantage. Not only do locals deal with the usual annoying rush-hour traffic, but they must also endure congestion caused by drivers passing through.
The Island Highway, including the Parkway, is used to transport goods to every city, town and community on Vancouver Island. When the volume is high, traffic can be heavy. 80% of Nanaimo's residents use their vehicles to commute and get around. Very few use public transit, which can create heavier road traffic during commute times.
Besides the downtown core, the city of Nanaimo is spread out, alleviating some intercity congestion, especially as many residents circumvent the city by using the Parkway. However, one can expect delays and traffic issues during Nanaimo's peak travel and commuting times.
Nanaimo has many large box stores and shopping malls that are often busy during prime shopping hours. Busy parking lots and long lineups often create delays. Most of the population in Nanaimo is employed, with very few being self-employed, causing weekend and after-work shopping traffic to be high.
Nanaimo has Safety Issues
Large cities often struggle to keep crime rates low, and Nanaimo is not unlike other big cities where there are safety and crime issues. The crime rate in Nanaimo is high and has spiked over the last three years.
Nanaimo has seen an increase in homelessness and has experienced a jump in drug-related problems over the past several years. The downtown core, notably Nob Hill Park, is especially problematic and is thought to be unsafe to wander alone at night. Overall, Nanaimo's safety concerns and theft are considered moderate, whereas drug use and vandalism are high.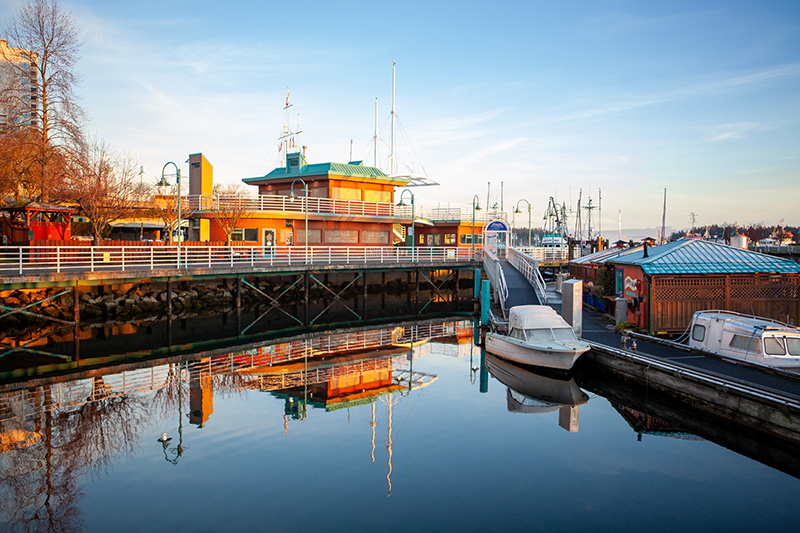 Along with Downtown Nanaimo, residents have raised safety concerns in other neighbourhoods, including Old City Quarter, South End, Harewood, Brechin Hill and Newcastle.
With that said, many areas in Nanaimo are very safe. The beautiful community of Dover Bay is considered one of the safest neighbourhoods in Nanaimo. Other desirable neighbourhoods, such as Hammond Bay and Departure Bay, are also known to be safe neighbourhoods to live in.
Insufficient Health & Hospital Care
The Nanaimo Regional General Hospital is the only hospital to serve this city's growing population. Often over capacity and with the busiest emergency room on Vancouver Island, Nanaimo's hospital struggles to keep up with patient demand.
Several nearby communities rely on Nanaimo's hospital and medical system to meet their healthcare needs. With its growing demographics, Nanaimo's health care is stretched thin. Vancouver Island's general lack of sufficient medical clinics, doctors and other health professionals is cause for concern for many.
Before moving to Nanaimo, British Columbia, it is advisable to register with Island Health through HealthLink BC to assist you in securing a family doctor.
Other Considerations When Moving to Nanaimo
There are many reasons to choose your new location. If you are nearing retirement, you may wonder if Nanaimo is a good place to retire. Education is important for families with children. Quality of life should be considered, and if you work from home, you will want your new city to meet your internet needs.
Excellent Education in Nanaimo
Nanaimo has several excellent schools and is home to Vancouver Island University, where many students worldwide enroll. Other post-secondary education options available in Nanaimo include Sprott Shaw College, Academy of Learning College, Discovery Community College and more.
Quality private schools are an option for young students in Nanaimo, including Montessori, Nanaimo Christian and Aspengrove schools.
Speedy Internet
The internet availability and speed in Nanaimo is excellent and an important consideration for those working from home. Wherever you are in Nanaimo, you will likely have little trouble with your internet connection.
Great Air Quality
Something to consider when moving to a larger city is its air quality. Many big cities have issues with air pollution created by the exhaust, emissions, wildfires and several other sources.
Nanaimo's air quality is excellent and considered to be a very low health risk. According to the Province of British Columbia, Nanaimo's Air Quality Health Index remains relatively low. Nanaimo's weather stats, obtained from Environment and Climate Change Canada, shows historical and real-time air quality for Nanaimo.
British Columbia is known for its clean air; however, during BC's wildfire season, Nanaimo's air quality can temporarily spike along with the rest of the province.
Nanaimo is a Good Place to Retire
There are many things to consider when choosing a city for retirement, and Nanaimo has many excellent qualities making it a good city to retire.
Lifestyle and quality of life are important to many, and Nanaimo has that in spades. Outdoor activities are plentiful, and access to amenities and necessities are within reach. Nanaimo's climate is comfortable and moderate, the housing selection is varied, and many neighbourhoods are safe, making Nanaimo a perfect city to retire to.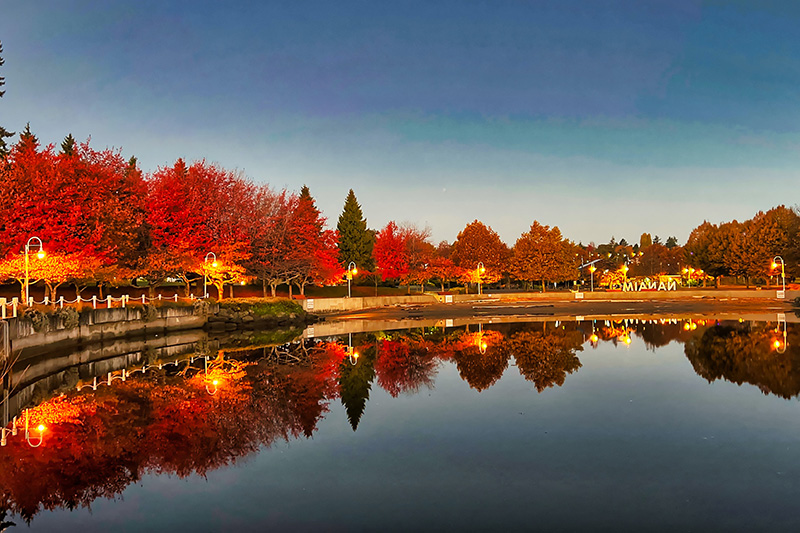 Health care is limited on Vancouver Island, especially on the north end. There are plenty of retirement and senior homes in Nanaimo, but finding a family doctor may be challenging. If Nanaimo will be your retirement destination, it is important to look into health care that will meet your needs.
Statistics show that many people are choosing Nanaimo to retire as the average age is 45, with a substantial number of Nanaimo residents being over 60.
Help From Professional Real Estate Experts
Make your move as easy and smooth as possible by establishing your team of real estate specialists in advance. There are many Factors to Consider When Moving to a New City, and getting the best professional help can make a world of difference.
Preparing for your move, finding your dream home, selling your home and buying another all require forethought, time and assistance. LoyalHomes.ca can get you started with a personalized home search, mortgage pre-approval, calculating your mortgage, a Free Market Analysis, pricing your home to sell, and so much more.
Our team of real estate experts are available to answer any real estate questions or concerns you may have to help you move to a new city.
We hope you've found this information about moving to Nanaimo, BC helpful. For your convenience you can easily search all Nanaimo Houses for Sale here.