The Pros & Cons of Moving to a City Like Ladner
Posted by Chris Fenton on Monday, March 27, 2023 at 10:00 AM
By Chris Fenton / March 27, 2023
Comment
Ladner, British Columbia, is an attractive alternative to city living for people looking for a slower-paced, rural lifestyle but still wanting to be within reach of the big city centers of Surrey and Vancouver.
Known for its historic fishing village vibes, nature reserves and parks, there are a lot of upsides to living here. Outdoor recreation, good weather and natural beauty, all within reach of extensive city amenities, are only some of the reasons people are choosing to call this British Columbian waterfront village home.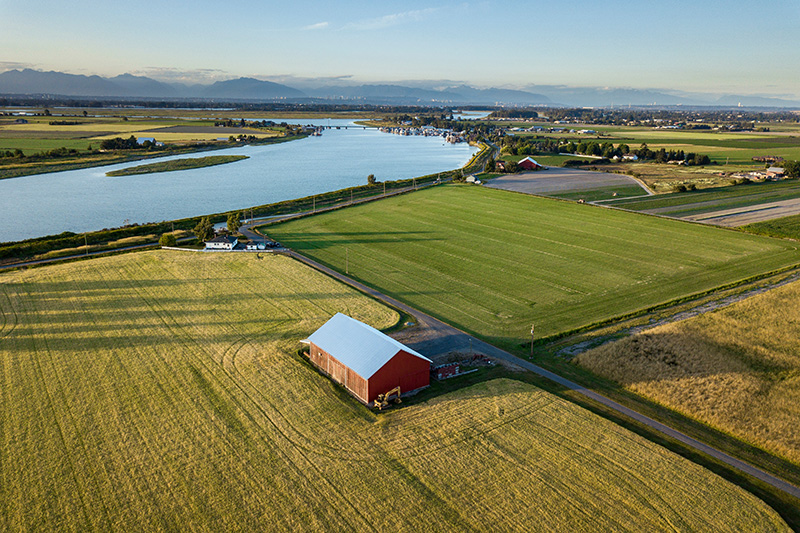 While some people will jump in and embrace all things small town with no second thoughts, others might pause to wonder what downsides, if any, living in a village of around 20,000 people will be like. Transportation, traffic and entertainment are some issues that could feel like limitations to those who are used to having everything at their fingertips in the larger urban centers.
Before making any big real estate purchase, you'll want to research the pros and cons and what lifestyle you're likely to live in your potential new home. Checking out Factors to Consider When Moving to a New City is an excellent place to start before we look at the advantages and possible disadvantages of living in Ladner.
What are the Advantages of Moving to Ladner?
Scenery
Ladner is known for its scenery. Tucked just a short 25-kilometre car ride from Vancouver, people flock to this small waterfront community to see all of the sights Ladner offers. From historic buildings to plentiful parks and nature reserves, there will surely be something for everyone to enjoy.
Ladner was initially founded as a fishing village on the shores of the Fraser River in the late 1800s. Today many of the historic buildings remain standing for everyone to enjoy. Many visitors to the area will spend their time strolling through the village on their self-guided walking tour, taking in the historic town center starting at Ladner's Landing, one of the original fishing docks and then working their way through the village to the Delta Museum and Archives and one of the older town clocks in the Lower Mainland. Other local historic attractions include the Westham Island bridge, one of the oldest single-lane wood bridges in BC, connecting Ladner to the island's farmland.
Ladner is known as "Small Town America," and because of this charm, many films and TV shows choose the village as their backdrop. Many people will recognize the village in shows like X-Files and Supernatural. Most recently, The Adam Project, starring Ryan Reynolds, has completed filming.
Aside from historic buildings and filming sites, the area is plentiful for parks and reserves, most notably Burns Bog. Known as the lungs of the Lower Mainland, this 8,600-acre bog land is home to over 300 plants and animal species. It is the largest undeveloped landmass in North America. While most of the park is off-limits to visitors, the Delta Nature Reserve provides public access to a section of the bog. Visitors can stroll on raised boardwalks to experience this magnificent piece of nature.
The area is also home to the George C Reifel Bird Sanctuary, one of Canada's top birdwatching sites. Open year-round, visitors can stroll through kilometres of trails and pathways while catching glimpses at ducks, geese and swans, to name a few of the over a hundred types of birds that call this area home.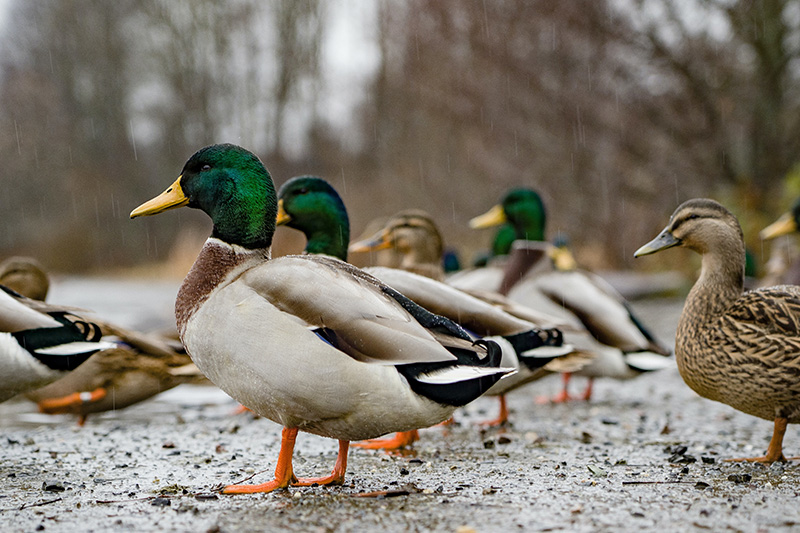 In the Summer, you'll find most of the residents and visitors to Ladner at the Boundary Bay Regional Park, where the sandy beach provides some excellent swimming, beachcombing and bird watching. The park has over 25 kilometres of hiking, biking and horseback riding trails year-round.
Local Shopping and Markets
Some people moving here might worry that they'll always return to the more prominent urban centers for groceries and other shopping needs. Ladner might be a small village, but there are plenty of regional markets, handicrafts, and shopping. With local farm markets, grocery stores and shops carrying almost everything, there's not much need to head into the neighbouring cities for provisions.
Because of the fertile area soil, Ladner is a hotspot for farmer's markets. The nearby Westham Island is not only home to the bird reserve and the Westham Island Bridge, an attraction in itself, but many farms call this area home. Westham Island Herb Farm, open May through October, is a big draw for local, homegrown produce. The famous Emma Lea Farms is a top destination for people who want to pick fruits and vegetables. The farm provides a full summer schedule of berry picking, food trucks, a picnic area and year-round events for guests to enjoy.
Building on the theme of farms, the Ladner Village Market is a big draw for residents and visitors alike in the summer months. The market is held twice a month from June to August and one weekend in September. This market features homegrown foods, locally made crafts and baked goods by local vendors.
Historic Ladner Village is home to various local shopping ranging from large grocery stores to eclectic antique shopping and a West Coast Seeds' flagship store, which draws every gardener. No trip to Ladner is complete without a visit to the unique Dragonfly Antique & Salvage, where shoppers can look at the unique items for hours.
A Community for all Ages
Ladner is home to approximately 20,000 residents. A lower cost of living than neighbouring cities and numerous community centers, clubs and services make Ladner an attractive home for families and seniors.
Daycare and schools are within easy reach of the village. Ladner is part of the Delta school district, which is serviced by Ladner Elementary and Delta Secondary. Delta Christian School, located centrally in Ladner, is a top private school that services kindergarten to grade 7. For post-secondary, the neighbouring cities of Delta, Richmond, Burnaby and Vancouver have educational options, including university and college options.
The community has many family-friendly options for activities, including two neighbourhood pools, one outdoor and one in the Ladner Leisure Center, which has several pool options for everyone, among a variety of other recreation options.
In addition to leisure and community centers, Ladner has several parks within the village limits to keep kids of all ages entertained. During summers, there are plenty of day camps for kids to attend through Ladner Village Crafts, which also runs convenient winter and spring break camps. The Boys and Girls Club also has a variety of programs for families to take advantage of using.
Seniors benefit from many of the local activity centers and programs as well. The McKee Seniors Centre caters to a 50+ crowd and offers different programs, from Zumba to art programs.
The neighbouring municipality of Delta operates the Seniors Shuttle, a convenient free bus service for people over 65. This service works in Ladner, making it easier for seniors to get out and about without using their vehicles or walking.
Dentists, optometrists and family medicine are all practiced locally within Ladner, making it easier for families and seniors to access healthcare without a lengthy commute. For more severe issues, the Delta Hospital is within a close drive. Neighboring Vancouver provides several large-scale hospitals and specialist services.
What are the Disadvantages of Moving to Ladner?
There are many advantages to living in the waterfront community of Ladner. But a move outside a big urban center may leave some wondering what the downsides to small village living are. Traffic, transportation and access to entertainment are some things to consider before buying real estate in Ladner.
Traffic
Ladner is a short 25-kilometre commute from Vancouver via the George Massey Tunnel. This 4-lane tunnel runs under the south arm of the Fraser River. During peak rush hour, one lane will alternate with the traffic flow. Unfortunately, this tunnel is well-known to local commuters. It is typically hectic during morning and evening commutes of 6:00-9:00 am and 3:00 to 6:00 pm. In the event of an accident, highway traffic can slow to a snail's pace, extending the commute in or out of the city.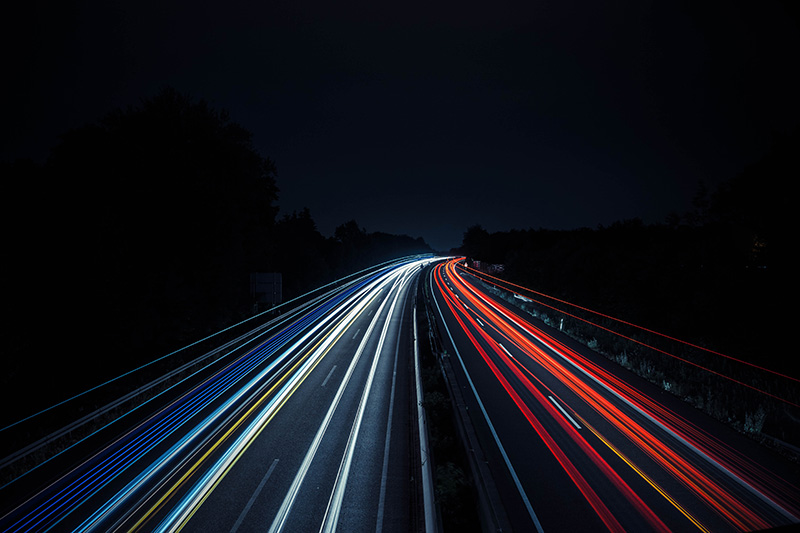 This commute may be a deterrent for many people looking to move to Ladner. With the popularity of telecommuting, many workers are no longer worried about the tunnel as part of their commute in and out of Ladner. For those with flexible schedules, travelling during off-peak hours can keep the commute through the tunnel a pain-free experience.
The BC government has approved the construction of a new 8-lane tunnel to replace the existing George Massey tunnel. The building has been awarded and has an estimated completion date of 2023. When the new tunnel is completed, traffic should decrease, making the commute into Vancouver and surrounding areas much quicker than it currently is.
Lack of Entertainment
When people think about living in a small community, a worry is a lack of things to do. Ladner is a quiet village that won't have the abundance of entertainment options of its neighbouring cities of Vancouver, Surrey or Richmond, where every choice is seemingly available at all times.
However, Ladner shines with local-charm events. One of the main draws for the community each spring is the ever-popular Ladner May Days. This 3-day festival is a draw for locals and visitors from all over the Lower Mainland, featuring amusement park-style rides, a beer garden, a petting zoo and a parade.
Whether dinner with the family or a night out with friends, Ladner has several dining options, from Pizza shops to high-end pasta restaurants to local pubs. There is an eatery for every occasion without travelling outside the city limits.
Genesis Theatre is an excellent source of entertainment for locals. This theatre provides year-round entertainment through plays, comedy acts and local musicians.
Reliance on a Vehicle
One drawback to village life is the lack of transportation infrastructure that other cities have. Currently, the Skytrain doesn't extend into Delta or Ladner, making car-free access to urban centers more difficult than for those living in Richmond or Surrey.
There is a bus service connecting Ladner to the Skytrain system and some service within village limits; however, it's less extensive than residents of the larger communities would see.
Many residents choose to have a vehicle for this reason. A benefit to being far outside the urban centers is that traffic within the Ladner boundaries is minimal, and parking can be easily found.
Other Considerations Associated with Moving to Ladner
Cost of Real Estate
Small-town living is becoming popular, especially now that many don't need to live where they work. Ladner is no longer the well-kept secret gem it once was and has been seeing a growth in population over the last several years. This popularity results in higher demand for housing in Ladner for purchasing and renting.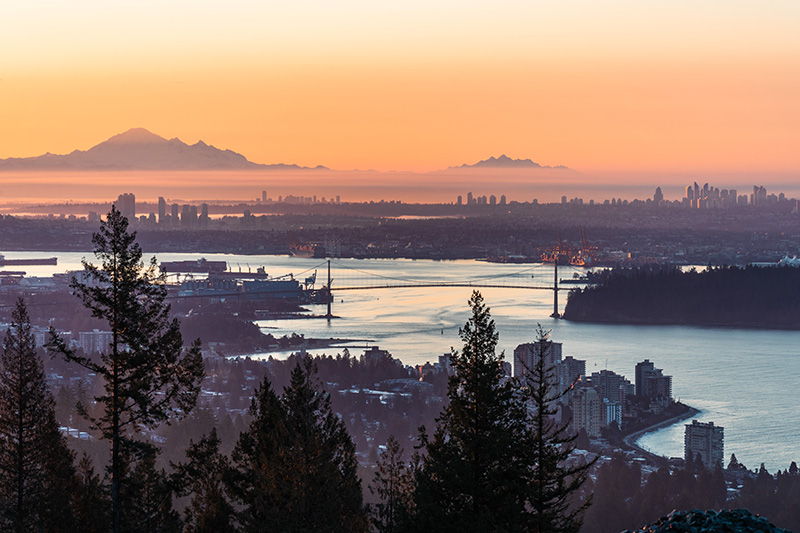 With this growing popularity, while there are not as many available housing options for sale, pricing for new and existing real estate ranges from the low $ 600,000's to the low 2 million mark offering a variety of options to buyers. This pricing is lower than neighbouring cities, but with rising demand, these prices have increased accordingly.
The rental market is no exception to the increasing popularity. People choosing to rent their homes report not having difficulty finding tenants, with a vacancy rate of about 1.5%. For those looking to rent property, the rental rates are slightly less than those of the neighbouring cities.
Work Opportunities
Ladner is an agricultural hub for Delta, with many field-related jobs. However, many high-paying jobs in the Lower Mainland are located in larger urban centers such as Richmond, Surrey and Vancouver. With the rise of telecommuting, living in more rural settings isn't as big of a concern for residents as it once was.
Safe Community
Ladner is a tight-knit community of friendly neighbourhoods. Due to its distance from major urban centers, the village benefits from having a lower-than-average crime rate than neighbouring Vancouver. This sense of community is one of the many reasons many families and retirees call Ladner home.
We hope you've found this information about moving to Ladner, BC helpful. For your convenience you can easily search all Ladner Houses for Sale here.