The Pros & Cons of Moving to a City Like Coquitlam
Posted by Chris Fenton on Monday, July 17, 2023 at 10:00 AM
By Chris Fenton / July 17, 2023
Comment
Living in Beautiful British Columbia offers many wonderful benefits; however, each city has its own unique qualities and drawbacks to consider, including Coquitlam, BC.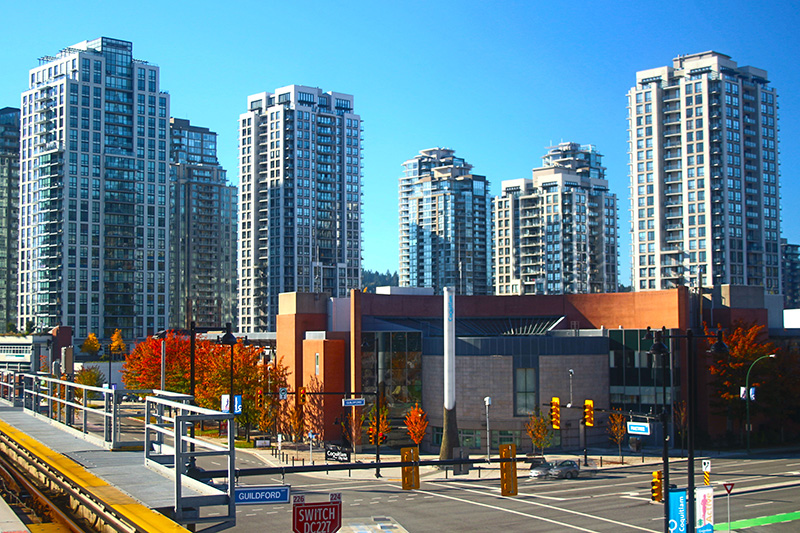 Coquitlam is located in BC's popular Lower Mainland and is one of the 21 municipalities that form Metro Vancouver. Considered a large city for BC, Coquitlam continues to grow and thrive. People are moving to Coquitlam as its population has increased by nearly 10,000 over the past several years. Approximately 149,000 residents live in Coquitlam, making it the sixth-largest city in British Columbia.
Upsides of Moving to the Growing City of Coquitlam
Coquitlam clearly offers numerous advantages as this city is desirable for so many. Let's dive into what makes Coquitlam such an attractive place to live.
Coquitlam Offers an Urban Lifestyle in an Excellent Location
Centrally located in the Lower Mainland, Coquitlam is easy to access. Coquitlam's location is ideal if you like to travel and enjoy a variety of activities or entertainment. You can jump in the car and head to many of BC's hot spots or easily catch the Skytrain into the big city of Vancouver for work or a night of entertainment.
Situated just off Canada's Highway 1 and with direct access to Vancouver's skytrain and TransLink lines, residents of Coquitlam have many transportation options for travelling to and from the city or just getting around town.
Coquitlam is one of BC's Tri-Cities, including Port Coquitlam and Port Moody. These three cities are close in proximity and often work in partnership as each has unique benefits. Residents of the Tri-Cities can enjoy the many perks that each city offers, such as their activities, events, shopping, amenities, and more.
Coquitlam consists primarily of suburban communities with plenty of amenities within its walkable downtown city core. Vancouver's Hard Rock Casino, Big box stores, small boutique shops and bakeries, a variety of dining and cafes, recreation centres, Coquitlam City Centre Library, and so much more can all be found within the City of Coquitlam.
A variety of housing and lifestyle choices are available in Coquitlam. High-density condominiums and apartment buildings are downtown options. Single-family homes, duplexes, townhouses and row housing are available in the suburbs. Home sizes range from small one-bedroom or less to the more popular spacious houses of 4 bedrooms or more. Beautiful countryside properties are found moments from Coquitlam, where larger lots, acreage and farmland can fulfill a homeowner's dream.
For those who love the west coast Vancouver lifestyle, Coquitlam is an excellent, and more affordable, alternative. Real estate prices and the cost of living are lower than in Vancouver itself, and homeowners can live a quieter suburban lifestyle. Many Lower Mainland residents commute to Vancouver, making Coquitlam an excellent choice for locals working there.
Coquitlam has a High Quality of Life
Vancouver has long been known as a healthy and high-quality lifestyle city and consistently ranks as one of the best places to live in British Columbia. Coquitlam is located inside the Metro Vancouver area and offers this same high quality of living.
Nearby rivers, lakes, mountains and countryside provide a variety of activities such as hiking, biking, kayaking, golfing, fishing, skydiving and more. Locals can enjoy the natural beauty surrounding Coquitlam regardless of their activity level.
Gorgeous river and mountain views surround Coquitlam, adding to the beauty of this suburban city. Situated along the Fraser River and Coquitlam River, with Pitt River, Coquitlam Lake and Pitt Lake just northeast of the city. Burke Mountain, Eagle Ridge and Coquitlam Mountain are located adjacent to Coquitlam to the north, providing picturesque mountain views.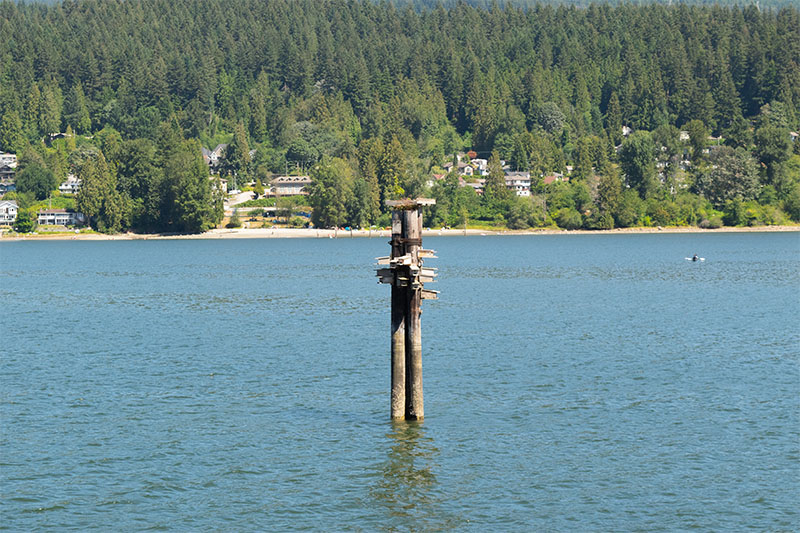 Outdoor activities, culture, art, music, education, recreation, entertainment and more are widely available to the residents of Coquitlam. Coquitlam has many forms of art and culture, and the City of Coquitlam offers free admission to many educational and cultural events during Culture Days.
Coquitlam is pedestrian friendly and continues to implement innovative safety features for downtown walkers and bikers. The newest getting-around-town initiative for the City of Coquitlam is the introduction of the E-Scooter Pilot Project. The goal is to improve city life by reducing carbon emissions, minimizing downtown traffic and increasing options for residents moving about town.
The Coquitlam School District prides itself on its high-quality education that appeals to many local and international students. Coquitlam College is a convenient and excellent solution for resident students wishing to continue their education.
Many BC attractions are within easy reach for the residents of Coquitlam, such as Whistler, Squamish, North Vancouver, the City of Vancouver, BC Interior and more. British Columbia's beauty, culture, west coast lifestyle and high standard of living are available to everyone who lives in Coquitlam.
Coquitlam is a Good Real Estate Investment
Is Coquitlam a good place to invest in real estate? Several reasons make Coquitlam an excellent place to buy real estate.
The City of Coquitlam continues to grow, and this includes housing and new developments. Pro development is a good indication that Coquitlam will continue to thrive and increase in population. High demand for housing is an important consideration when investing in real estate, and this makes Coquitlam an excellent opportunity.
Two-thirds of the population own their own home, while one-third rent in Coquitlam. Vacancy rates remain low, so whether you want to invest in a rental property or invest in a mortgage helper, the odds of securing long-term tenants are high.
You will find many housing options and real estate price ranges in Coquitlam. A lower price point can be found when buying into a strata complex such as a condominium, townhome or duplex. As the most popular house style in Coquitlam is one with ample square footage, an open floor plan and four or more bedrooms, this is another option for families wanting a yard, garage or space.
Vancouver is one of the most desirable cities to live in in British Columbia. Coquitlam's easy access to the City of Vancouver and its benefits makes it a highly attractive city and a solid choice for buying real estate.
Coquitlam is a Great Place to Raise a Family
If you are looking for a city that is family-friendly, Coquitlam could be the perfect place for you. Known as a great place to raise a family, Coquitlam is an excellent choice for many.
Numerous qualities rate Coquitlam high on the family-friendly scale. Parks, schools, libraries, aquatic centres, walkability, safe suburban neighbourhoods, year-round activities and more all add to Coquitlam's appeal. Along with its many attributes, Coquitlam is a welcoming and friendly community that attracts many families.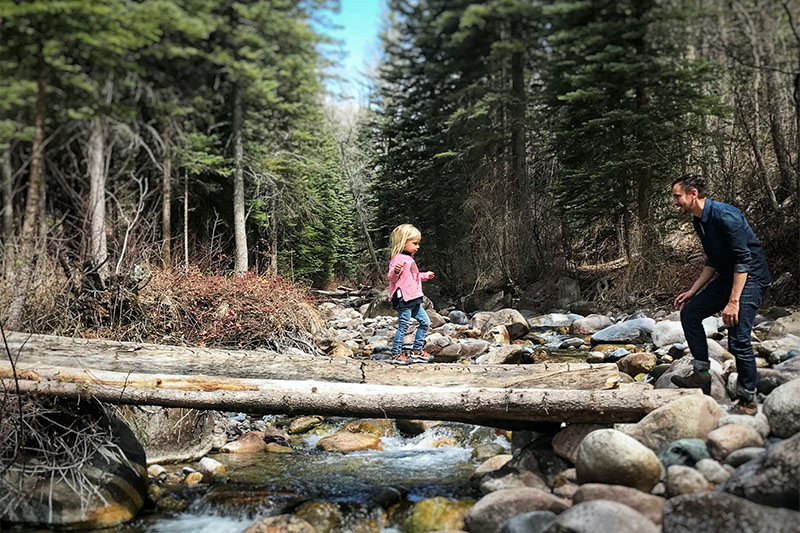 Coquitlam hosts fun festivals and events throughout the year that the entire family can enjoy. Starting in spring and running through winter, locals of Coquitlam can partake in one activity or another.
Farmers' markets are popular among residents, including Coquitlam Farmers Market, which runs from May to October. The Tri-City Parks provide another attraction for families, as there are many to choose from. Coquitlam's recreation and aquatic centres offer loads of family entertainment and activities, and all ages can enjoy the benefits of the Coquitlam City Centre Library. The Tri-City area is home to several museums that families can visit and learn about the rich history of their community.
As Coquitlam is primarily suburban, the communities throughout and surrounding the city are great choices for raising a family. Schools are plentiful and the neighbourhoods are considered safe for all. Coquitlam ranks as an extremely safe place to live and maintains a very low crime rate.
The majority of Coquitlam's population is married with families of two or more with a median age of 41 and an annual household income of approximately $74,000. According to Statistics Canada, Coquitlam's most popular housing choice is 4 or more bedrooms. These Canadian statistics show that many families are choosing to live in Coquitlam, BC.
Coquitlam Promotes Business
Coquitlam's welcoming nature extends to opportunities and economic development of local business owners.
Coquitlam is a city that encourages and supports new and existing businesses. Growth and development are essential to the City of Coquitlam, which offers several initiatives to assist and stimulate the financial success of local business owners.
In fact, the City of Coquitlam itself was ranked one of BC's 2022 Top Employers showing how progressive this city strives and succeeds to be.
According to Statistics Canada, Coquitlam has numerous thriving small businesses, with the majority employing four or less. In contrast, many others employ 5 to 9 or 10 to 19 people. One-third of Coquitlam's population is self-employed, very few are unemployed, and the remainder are employees.
In an excellent central location with a growing population, easy skytrain access, local attractions such as the Hard Rock Casino, and support from the city, all provide a solid foundation for any business owner. Coquitlam may be the answer if you are looking for a good city to start a new initiative or grow an existing business.
Downsides of Moving to a Growing City like Coquitlam
Coquitlam is not without its cons. These disadvantages are important to be aware of when considering this BC city as your possible new home.
Coquitlam's Flood & Dike Zone
As Coquitlam fronts four major rivers, there is a threat of rising water levels that may cause flooding in some high-risk areas. During winter and spring, homeowners and business owners sitting on lower lands near the rivers and dikes surrounding Coquitlam should be aware of potential flooding.
The City of Coquitlam provides detailed Floodplain & Dikes Maps that highlight high-risk areas and may be helpful to review when buying a property in Coquitlam. The Province of British Columbia also supplies Floodplain Maps by Region for BC, including the Coquitlam River.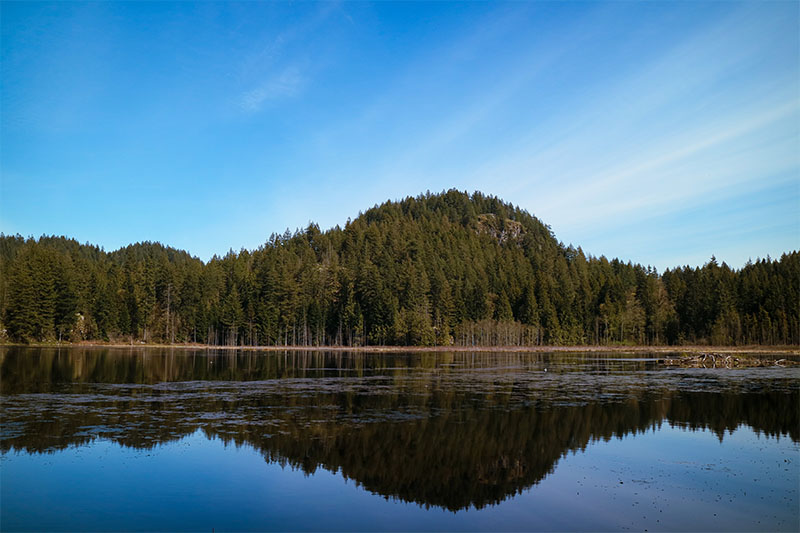 The cost of buying home insurance will likely be raised for properties in or near a flood zone. Talk to your mortgage broker and property insurance agent ahead of time, and ensure the Coquitlam communities and neighbourhoods you like best are not at risk.
If you are looking at homes to buy in Coquitlam, do your research first to avoid future stress and unnecessary home expense.
The Cost to Buy Real Estate in Coquitlam
Real Estate prices in the Greater and Metro Vancouver area are thought to be one of the most expensive places to live in British Columbia; however, some cities are more affordable than others.
While historically less than Greater Vancouver, buying real estate in Coquitlam will cost homeowners more than purchasing in many surrounding areas. Of the Tri-Cities, real estate sales in Port Moody rank the highest, with Coquitlam a close second and Port Coquitlam ranking the lowest.
According to the Real Estate Board of Greater Vancouver, neighbouring cities such as Pitt Meadows, Maple Ridge, Port Coquitlam, New Westminster and Burnaby North have lower average residential sales prices than Coquitlam. Single-family detached homes with room for a family are still lower than in Greater Vancouver but higher than in several other Metro Vancouver areas.
Coquitlam can Have Traffic Congestion
Many cities in the Lower Mainland surround Coquitlam, and commuting along Highway 1 can be problematic. Congestion and gridlock are often the case during rush hour commute times. Many avoid highway traffic by using the convenient and quick TransLink line that runs directly into Coquitlam.
One can expect heavy traffic in any large city, and Coquitlam is no exception. Driving through town or accessing big box stores and other retail outlets can create busier roads during peak shopping and commute times.
Other Things to Consider When Moving to Coquitlam
Many questions come up when moving to a new city, such as what kind of weather Coquitlam gets, how long it will take to commute to your job, will there be sufficient childcare, and what are the people like? Your new city will require a little research tailored to your needs; here, we hope to answer a few questions that may be important to you.
Healthcare Availability
Moving requires finding a family doctor in your new community, and sometimes this can be a challenge.
There are several medical clinics and healthcare providers in Coquitlam; however, not all will likely be taking on new clients. Before moving, getting a referral from your current practitioner is advisable to secure a new doctor. HealthLink BC is a British Columbia government resource that may help you get the medical care you need in your new BC community.
Child Care Availability
This is an important consideration for young and growing families. As Coquitlam's population is predominantly families, several childcare and learning centre options are available. High-quality childcare is a concern for every parent, and it is important to research the neighbourhood and community you are choosing to move to. Outside of Coquitlam itself, childcare options are increased when looking at the Tri-Cities area.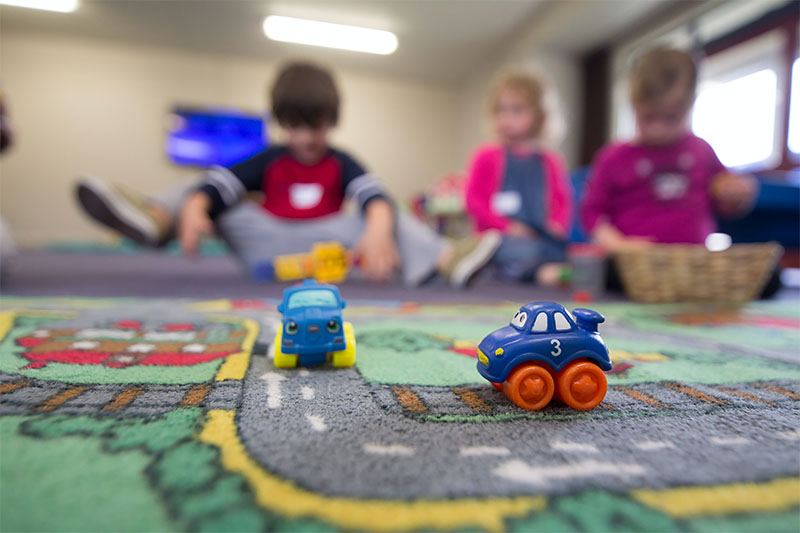 The City of Coquitlam offers a Child Care Plan for its residents that provides several services, including childcare grants and links to local programs and facilities.
Retirement
Is Coquitlam a good place to retire? Many benefits make Coquitlam an excellent place to retire, such as safety, central location, loads of amenities, long-term health care, assisted living options, and so much more.
This being said, Coquitlam is popular for growing families, and Statistics Canada shows that most people who live in Coquitlam are under the age of 65. Although Coquitlam provides everything a retiree could need, it may not be the best retirement city for those seeking kindred spirits and interesting things to do. Activities, entertainment, recreation and other events are likely geared toward families who make up the majority of Coquitlam's population.
Stress and Upheaval of Moving to a New City
Moving to any new city is stressful, especially when uprooting a family. There are several factors to consider when moving to a new city outside of the city itself. Some things can be taken care of in advance, while others need to wait until you are in your new home.
Research is essential, and finding out more about the neighbourhoods and communities you love is an excellent start. Look for schools, daycare, recreation centres, medical care or other important factors for yourself and your family in your chosen neighbourhood.
Once you pin down your favourite communities, set up a personalized home search in your price range with other important criteria. Get a head start by building your team of real estate experts to make your move go as smoothly as possible. You will need to arrange several things, and having your team in place will reduce stress, time and money.
Many professionals are involved in a move, especially when you are selling and/or buying, including your realtor, mortgage broker, lawyer, insurance company, moving company, cleaning professional, home repair specialist, and so much more. A good start can make a seamless move possible.
The expert team at Loyal Homes can help get you started on your exciting real estate and moving to a new city journey. We are always here to answer any questions you may have from beginning to end.
We hope you've found this information about moving to Coquitlam BC helpful. For your convenience you can easily search all Coquitlam Houses for Sale here.