The Pros & Cons of Moving to a City Like Chilliwack
Posted by Chris Fenton on Thursday, September 15, 2022 at 10:00 AM
By Chris Fenton / September 15, 2022
Comment
Chilliwack is an up-and-coming city that has been attracting attention in recent years. As more and more people choose to work remotely, the commute distance to Vancouver has become less of a priority in determining a city's attractiveness in the Lower Mainland's real estate market. Other factors, including the cost of living, natural scenery, low real estate prices, and outdoor recreation opportunities, can become more of a factor than a central location. Chilliwack scores high across the board in livability and natural scenery.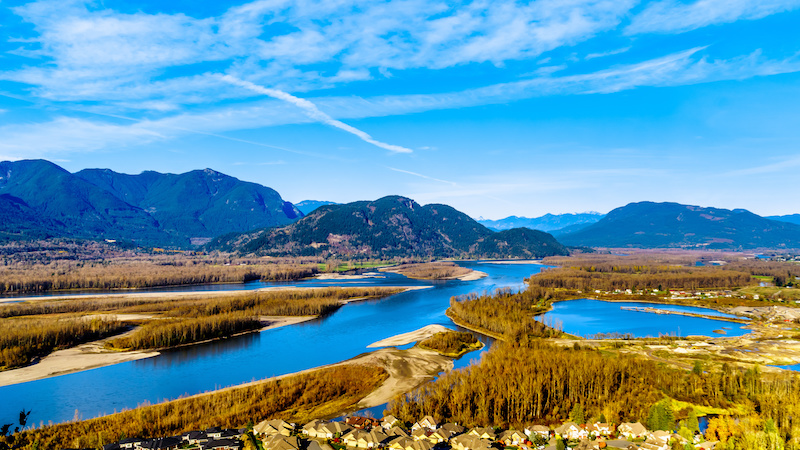 Chilliwack is located around one hundred kilometres east of Vancouver—a drive that takes around an hour and fifteen minutes under ideal traffic circumstances. Its relatively rural location means plenty of room for growth and development. Still, it is close enough to Vancouver that trips into the big city aren't a significant inconvenience for Chilliwack residents.
With a population of around 100 000 residents, Chilliwack offers all the modern amenities that residents need for a convenient lifestyle that doesn't break the bank. Chilliwack is a particularly appealing destination for those who enjoy outdoor recreation. Like surrounding communities in the Fraser Valley, Chilliwack is home to excellent hiking and camping opportunities, and those who enjoy adventure sports and fishing will also find abundant options.
Many of the pros and cons associated with living in Chilliwack stem from its position as one of the more rural-feeling communities still within striking distance of Vancouver. Let's take a closer look at the charms and drawbacks of this unique mid-sized BC city.
Upsides of Moving to a City like Chilliwack?
Beautiful Natural Scenery
Engaging with the beautiful wilderness that surrounds the city is a pastime that unites many of Chilliwack's residents. Local groups like Nature Chilliwack offer opportunities for Chilliwack residents to come together to get more acquainted with the local flora, fauna, and ecosystems. Nature Chilliwack is particularly interested in birding, plants, and conservation, and its members are frequently at the Neighbourhood Learning Centre.
Guided Nature Sessions are offered by the city of Chilliwack. They offer informative outings for residents to explore the more than four hundred hectares of green space surrounding the city. There are well over 100 kilometres of well-maintained hiking and biking trails that wind through the city's urban and hillside areas. Springtime guided nature sessions are often centred around the exploration of local plants and trees, while expeditions in the fall often feature the area's impressive salmon spawning.
One of the crown jewels when exploring the wilderness in Chilliwack is the Great Blue Heron Nature Reserve, which has more than three hundred acres of wetlands along the Vedder River. The area is one of the biggest breeding grounds for majestic Pacific Great Blue Herons—the largest wading bird on the continent, standing at more than three feet tall. There are plenty of ideal spots to view these rare birds along the nature reserve's scenic trails, boardwalks, and footbridges, as well as at the lookout tower and viewing blinds.
Two large rivers pass through Chilliwack—the Fraser River and the Vedder River. In fact, the name Chilliwack can be traced back to the word "Ts'elxwéyeqw," which means "as far as you can go up river" in the Halq'eméylem language. The Fraser River is BC's biggest river and was the main access point for transporting people and goods in the 1800s. Both the Fraser and the Vedder Rivers are the site of ample opportunities for sightseeing, hiking, and fishing.
Affordable Real Estate
It's no secret that Vancouver is one of the country's most expensive real estate markets. A recently-released study also put Vancouver in the top ten globally regarding the cost of building a house. Vancouver's affordability issues have sent real estate investors seeking cheaper options, and this sentiment has contributed to the growth in Chilliwack's real estate market in recent years. Despite surging real estate prices in Chilliwack over the past decade, it remains one of the most affordable options for real estate in the Lower Mainland.
A study from last year that examined the province's most affordable cities with more than 100 000 residents found Chilliwack to be the third most affordable, behind only Nanaimo and Kamloops. Considering Chilliwack's proximity to Vancouver in comparison to those cities, its value is impressive.
Like many markets in the Lower Mainland and the province, the past year has seen a cooling off after years of boundless growth. In Chilliwack, the number of homes sold dipped by more than 50% between August 2021 and 2022. Experts point to interest rate increases—and the prospect of continued future rate increases—leading to lowered demand in markets like Chilliwack. Though sellers are not commanding as high of prices as they were just a year ago, re-establishing a more extensive real estate inventory could benefit real estate investors in Chilliwack.
For August 2022, the benchmark price of a Chilliwack single-family home stood at $898 700, a slight increase of 2% compared to the previous year. Meanwhile, the benchmark price for single-family homes in Vancouver now sits at more than $2 million, and the average price of townhomes is well over the $1 million mark as well. This stark difference in prices between Vancouver and cities further off the beaten path like Chilliwack is one of the key drivers of interest in the Chilliwack market. The idea of selling a modest-sized property in Metro Vancouver to buy a large home on ample property in a growing city like Chilliwack has been considered a savvy move by many real estate investors.
Living in a Growing City
While living in a city with an affordable real estate market is desirable to many investors, there are pitfalls associated with cities that have declining populations or economies. One of the aspects of Chilliwack that is considered promising by real estate investors is that Chilliwack is the second fastest growing city in the country, behind only Kelowna. Chilliwack's explosive recent growth is attributable to interprovincial migration and international immigration.
Chilliwack's mayor, Ken Popove, has pointed to beautifying the city's downtown area as a significant factor in drawing new residents to the city. He also has pointed toward extensive infrastructure upgrades and the city's proximity to parks, skiing, golfing, and fishing as contributing to the growing sense of Chilliwack being an attractive place to call home. It also doesn't hurt, Popove has pointed out, that Chilliwack has the Lower Mainland's lowest commercial and residential tax rates. Other Factors to Consider When Moving to a New City include, choosing a neighbourhood, arranging a moving compnay, and updating your address so your move can run smoothly.
Abundant Opportunities for Adventure
Chilliwack is known for its corn and excellent local produce. Still, the next-most notable thing about Chilliwack may be the presence of Cultus Lake Adventure Park, one of the most popular destinations for family-friendly adventures in the Lower Mainland. The waterpark, located in the resort town of Cultus Lake, is the biggest waterpark in the province and features over a dozen waterslides. Across the street from the waterpark is Cultus Lake Provincial Park, which has several campsites and plenty of sandy beaches and hiking trails.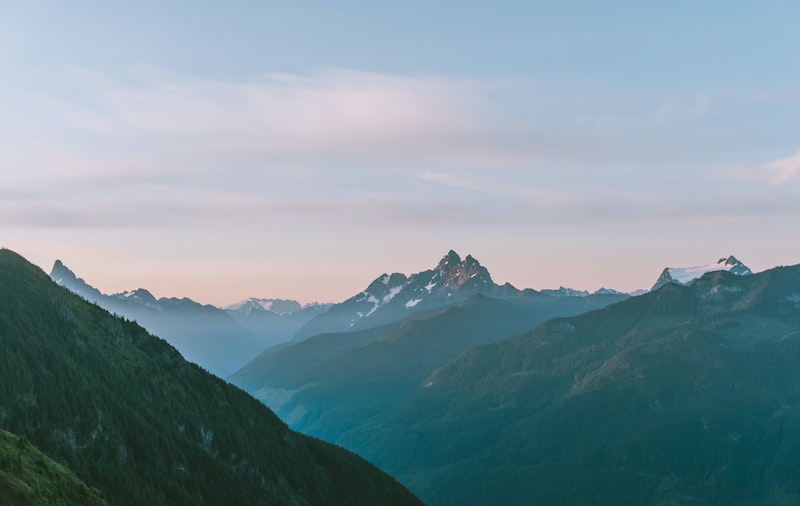 For waterpark fans looking for even more action, Bridal Falls Waterpark also has plenty of fun slides. Other outdoor adventures within close reach for Chilliwack residents include hiking the abundant trails that wind through the area, mountain biking on Vedder Mountain, exploring the Cheam Lake Wetlands, and so much more.
Downsides of Moving to a City like Chilliwack?
Limits for Employment in Some Industries
Chilliwack is a popular place for businesses to operate because it has affordable commercial real estate and low tax rates. Chilliwack is also known for having fast approval times for developing and building compared to other cities in the Lower Mainland. Chilliwack has strong job prospects in fields including agriculture, manufacturing, tourism, and food processing. However, jobs can be limited for those who work in areas including entertainment, the arts, or specialized technology sectors, necessitating commutes to larger population centres.
Nightlife and Entertainment
In Chilliwack, there are plenty of options for fun that involve getting outdoors and engaging with the city's ample recreational facilities. However, the options can be lacking for those looking for entertainment at bars, clubs, and concerts. For younger transplants who don't have a network of friends and family in the city, it can be challenging to establish a sense of community without as many options for socializing compared to cities with more cultural and entertainment options.
One unusual destination for socialization that's popular in Chilliwack is the curling club, which offers courses and lessons to beginners and is a popular meeting spot for people of a wide range of age groups. Dog parks are another place for social gatherings among Chilliwack residents, and the Island 22 Regional Park is an extensive park area that features a popular off-leash area for dogs.
Low Rental Vacancy Rate
An ideal rental vacancy rate is typically considered to be one that is balanced between landlords and renters. There are negative impacts on cities when it is too difficult for renters to find an affordable place to live. Likewise, when property owners can't find tenants, it can negatively affect a city's real estate market. Experts usually suggest that a rate of around 3% strikes that ideal balance.
With a rental vacancy rate just north of one percent, work needs to be done to address Chilliwack's very low rental vacancy rate. On the other hand, real estate investors interested in income-producing rental properties in Chilliwack will likely find assurance in knowing that there will likely be strong demand for their rental units. The average rent across property types in Chilliwack currently sits just north of $1000 per month—which is well beneath the average rent seen in Vancouver and its immediate surroundings but strong enough to generate solid returns for Chilliwack's real estate investors.
Other Considerations Associated with Moving to Chilliwack
Chilliwack's Rural Atmosphere
The fact that Chilliwack is situated amidst a predominantly agricultural area could be considered a pro of moving to the city for some. In parts of Chilliwack, the smells associated with farms—including manure—can be present at certain times of the year. For those who have only lived in large cities, away from farming areas, Chilliwack's rural atmosphere could take some getting used to. For others, it can be one of the city's main draws.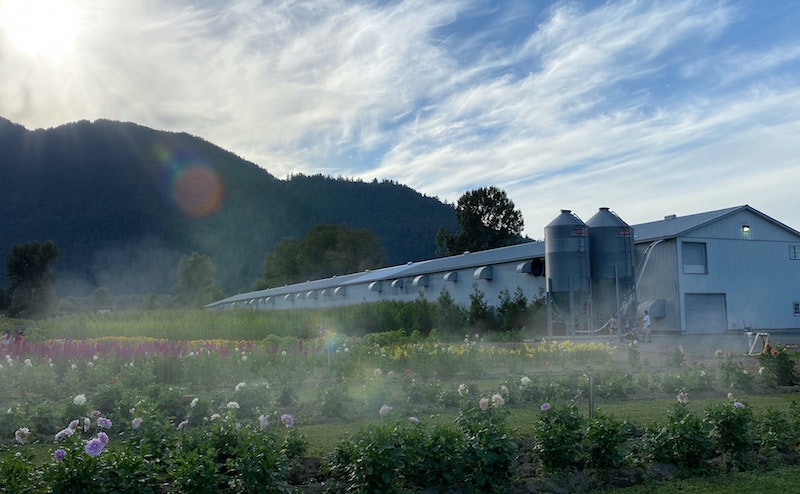 Chilliwack's Air Quality
Chilliwack faces air quality challenges unseen in many of the Lower Mainland's other markets, making air quality a key priority in the city. While the mountains surrounding Chilliwack provide a beautiful backdrop, the air becomes trapped in the valley area, leading to a build-up of pollutants. Chilliwack is also a hub of manufacturing activity, which can lead to additional environmental pollutants.
Like other jurisdictions in British Columbia, the government regulates the air quality in Chilliwack under the Environmental Management Act. The city of Vancouver also closely monitors Chilliwack's air quality. Initiatives, including a wood stove exchange program, frequent radon testing, anti-idling campaigns, and wood burning restrictions, are some examples of programs geared around ensuring Chilliwack's air remains clear.
Education Infrastructure in Chilliwack
Public education in Chilliwack is administered by School District 33, which also operates schools in nearby Cultus Lake, Sardis, Vedder, Greendale, Yarrow, and Rosedale. Nineteen elementary schools fall within School District 33, in addition to five middle schools and three high schools.
When it comes to postsecondary education facilities, the primary institution is the University of the Fraser Valley—a university with more than sixteen thousand yearly students. In addition to its Chilliwack campus, the UFV has campuses in Mission, Abbotsford and regional centres in Agassiz and Hope. UFV offers fifteen bachelor's degrees, two master's degrees, and minors in dozens of subjects. Students seeking more extensive postsecondary options will find extensive choices nearby in Vancouver and Burnaby.
We hope you've found this information about moving to Chilliwack, BC helpful. For your convenience you can easily search all Chilliwack Houses for Sale here.