The Importance of Regular Home Maintenance for Long-Term Value
Posted by Chris Fenton on Monday, September 11, 2023 at 10:00 AM
By Chris Fenton / September 11, 2023
Comment
For many people, their home is the most valuable thing they own. Ensuring that your home is well-maintained can have extensive benefits on your property's condition and value when it comes time to sell.
While the amount of maintenance that a single-family home requires is sizable, it's important to keep in mind that much of the maintenance is seasonal and can easily be tackled bit by bit. A home changes with the seasons, and you can structure your maintenance routine according to the changing weather, whether you'll be largely taking on maintenance yourself or enlisting the help of professionals.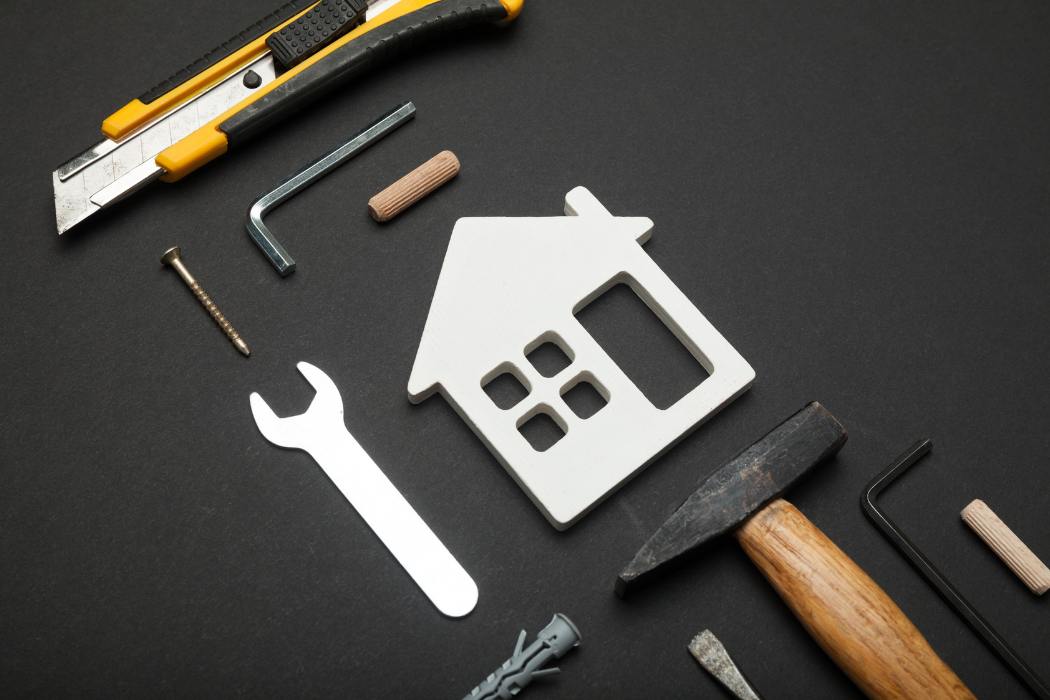 Let's dive into the most important upkeep and maintenance tasks to stay on top of to maximize your home's potential as a real estate investment.
Estimating the Cost of Regular Home Maintenance
Real estate experts sometimes reference what's known as the one percent rule, which advises that one percent of your home's purchase price should be set aside for maintenance. Using a $500,000 home, for example, you could expect to spend $5,000 per year on maintenance to keep your home in ideal repair.
Another common method of estimating regular maintenance costs is the square foot rule, which advises planning for $1 per square foot. While estimation guides of this sort can be a helpful starting point, it can be far more accurate to compile a record of all the replacement and long-term maintenance your home will require after researching the replacement costs and documenting them on a timeline.
To build out your maintenance plan, document the age and condition of features like your roof, foundation, siding, plumbing, and electrical. Also, take note of the lifespan of your air conditioner, furnace, water heater, and other important appliances. You may wish to enlist the help of a local real estate expert to advise you on your maintenance plan and let you know if there's anything you've missed.
The Key Areas of Home Maintenance
Interior Home Maintenance
One of the simplest and most important aspects of home maintenance is completing regular inspections and testing key elements of your home to ensure their function.
Sometimes, homeowners only become aware of a problem in their home when something else goes wrong. For instance, you could only notice that your home's water shut-off valves aren't working during a flooding event, incurring unnecessary additional damage in the process. Testing water and electrical controls semi-regularly takes almost no effort and can have a large benefit.
Replacing your home's air filters only takes a few minutes and promotes a cleaner, healthier environment in your home. Checking and changing HVAC filters regularly will keep your appliances running longer and help them run more efficiently, saving you money on bills. Flushing your water heater once a year can help prevent mineral sediment from building up, keeping it running more efficiently and quietly.
Checking safety devices—such as carbon monoxide and smoke alarms—are essential, and so is testing safety features, including locks and additional security systems. Other indoor areas to inspect regularly include:
Your water softeners and heaters.
Garbage disposals.
All vents and heat registers.
Exterior Home Maintenance
The exterior of your home is where you'll find some of the major systems that can really dictate the value of your property on the market. A new asphalt shingle roof typically costs tens of thousands of dollars, and a metal or slate roof will run you even more. Through good roof maintenance, you can avoid an expensive premature replacement of your room.
Failing to clear your gutters can lead to headaches, including ruined siding and wet basements. Water from clogged gutters can also wick into your roof's sheathing, rotting it out. Spending just a few hours twice a year to clear your gutters is one of the most important regular home maintenance tasks. Keeping leaves, moss, and branches off your roof is another essential step.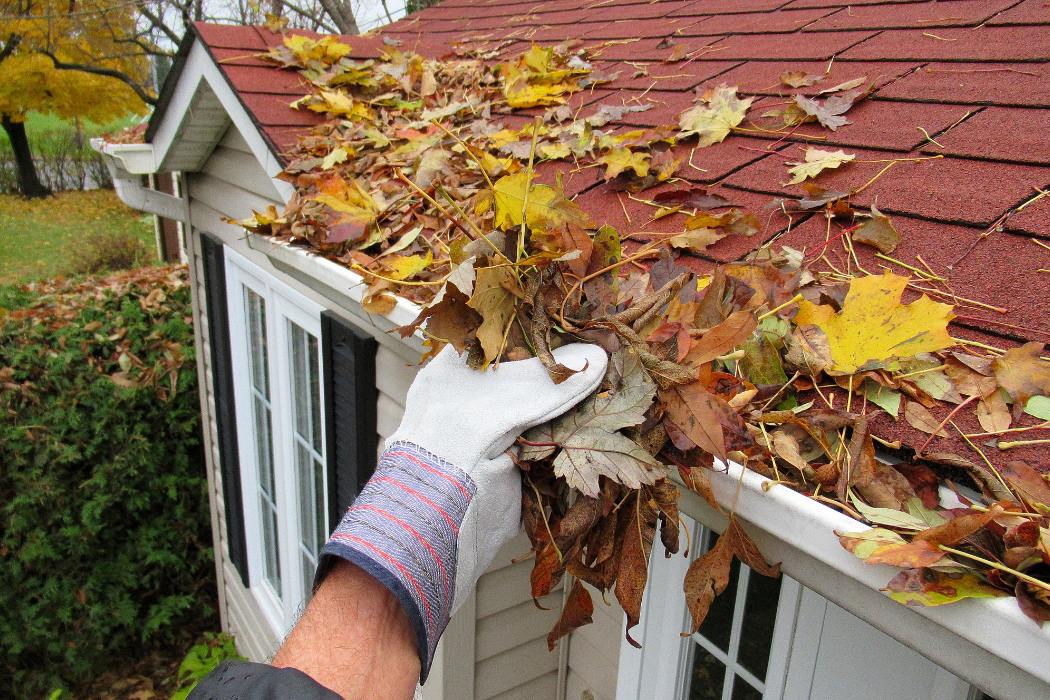 Similarly to your home's interior, you'll want to conduct frequent inspections of your home's outdoor areas, paying close attention to visual and auditory details. A robust inspection at the turning of each season is a great way to stay abreast of developments on your property's exterior.
Take a look at your foundation, checking for cracks. Look closely at the exterior walls, examining for any damage or staining. Pay close attention to paint and staining. While your home's exterior paint is an important aspect of curb appeal, it is also a crucial moisture barrier. If you see that it's peeling or chipping, consider a touchup.
Power washing can be one of the most satisfying home maintenance jobs, and it can remove thick layers of grime and dirt. Besides giving your home a fresher appearance, it'll protect your siding and walkways from degradation.
Benefits of Regular Home Maintenance
Increased Property Value
According to one study, regularly performed home maintenance can boost the value of your home by 1% per year. Furthermore, home appraisers have found that when homes lack preventative maintenance, their appraisals can be affected by as much as ten percent.
These are sizable figures, reinforcing the idea that while minor repairs, inspections, and keeping a simple maintenance schedule may not seem like a big deal, there's a snowball effect over time, leading to considerable financial implications.
Cost Savings
"Deferred maintenance" is a term that refers to postponing maintenance in order to cut costs. Putting off maintenance to save money in the short term may have the opposite effect, resulting in higher costs and even possibly health and safety concerns down the road.
Many important home maintenance steps aren't expensive. Consider the value of spending a few dollars on a caulking tube and fixing minor leaks around your windows, thereby preventing thousands of dollars of water damage down the line. Across the board, preventing is more cost-effective than fixing.
Enhanced Curb Appeal
When it comes time to sell your home, you'll have to consider how your property's visual appeal and first impressions affect its value.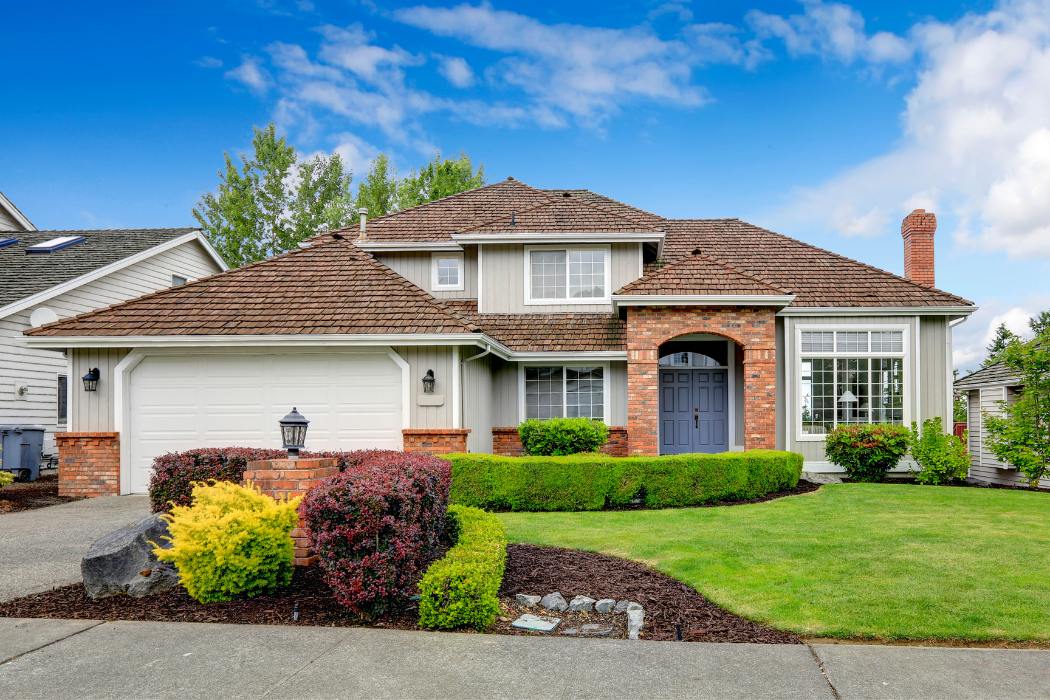 Though you may not be planning to sell any time soon, curb appeal isn't something you'll want to rush together at the last moment to get your home on the market—regular maintenance carried out over a sustained period creates a welcoming and inviting impression, letting buyers know that your property is in good shape and has been carefully tended to.
Tips for Establishing a Home Maintenance Routine
Create a Maintenance Schedule
Basing your maintenance schedule around the seasons is logical. For instance, you can inspect and clean your heating systems in the fall, knowing that you'll be using them when winter months come around. Cleaning gutters, draining outdoor water features, and sealing door and window areas are other typical fall maintenance jobs.
Big indoor maintenance tasks may be best handled in the wintertime when you're likely to spend more time indoors without as many yard or gardening-related projects to take care of. Winter maintenance might include deep cleaning and checking for leaks and other damage, cleaning and vacuuming areas of appliances like refrigerator coils, and cleaning all ducts.
Springtime is associated with deep cleaning. Other springtime maintenance might include:
Inspecting your roof and removing debris.
Have your HVAC system inspected.
Repairing driveways.
Meanwhile, summer can be an ideal time to flush water heaters, seal outdoor areas, repair siding, and complete painting jobs.
Keep Meticulous Records
There are several benefits that come from keeping detailed and well-organized maintenance documentation. For starters, you'll have a clear picture of how much you're spending on maintenance, which can help you find trends in your spending and areas where you can maximize efficiency.
Second, if you're thinking of selling your house, detailed maintenance records paint a clear picture of the care that has been put into keeping your home in good shape, which can inspire confidence and trust in prospective buyers.
When you buy a car, you want to know exactly what work was done, when, and by whom. Likewise, those interested in buying your home will want to know how it was maintained—the more specific, the better.
Keep track of service records from maintenance and renovations performed by professionals, with full contractor contact information. Keep copies of warranties, product manuals, blueprints, permits, and all receipts and invoices. If you keep a digital maintenance calendar, you can upload your documentation and link it to each completed calendar task for easy reference.
Is Keeping Up on Home Maintenance Worth It?
Whether you do the work yourself or enlist the help of experts, regular home maintenance is a savvy investment in your home's overall value. Expensive repairs can emerge from neglecting simple maintenance tasks and inspections that cost you nothing to perform.
You'll also enjoy your time spent at home when you're on top of the maintenance of your property's major and minor features. There's satisfaction involved in knowing how to take care of your home's important areas. On top of the financial perks of keeping your property in its best shape, the peace of mind that comes from regularly completing preventative maintenance is invaluable.
---
Credits:
Photo:

©

Andrii Zastrozhnov via Canva.com

Photo: © ziggy1 via Canva.com

Photo: © irina88w

via Canva.com