Should I Accept a Bully Offer?
Posted by Chris Fenton on Monday, July 11, 2022 at 10:00 AM
By Chris Fenton / July 11, 2022
Comment
You just listed your house for sale and are prepared to receive offers at a set date and time. In comes a bully offer. A bully offer is when you have a scheduled time to review offers, and someone submits an offer to purchase your home before this time or prior to your property being available to buy on the real estate market.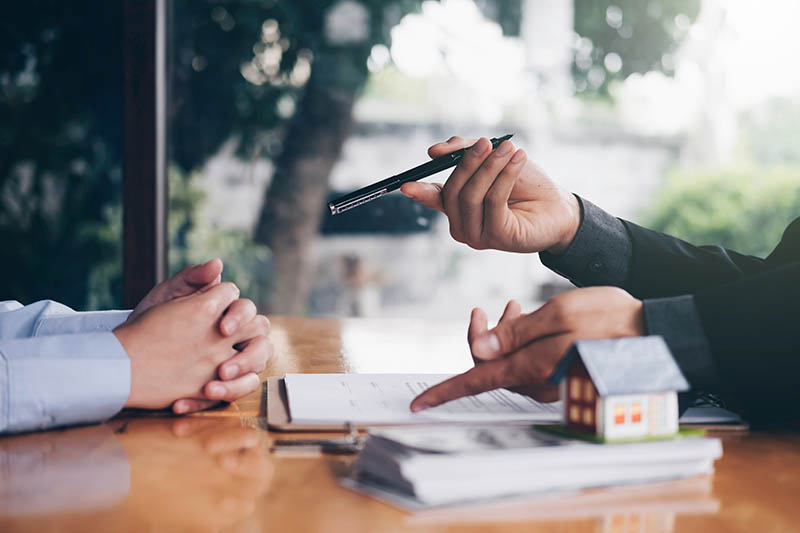 What should you do now? You have no idea how many offers will come in or how attractive they will be. This offer could be the best you get.
Buyers write bully offers for a few reasons, and eliminating the competition is often one of them. Is this bully offer in your best interest or the buyers? Maybe it's a win-win.
There are several things to consider before accepting a bully offer.
6 Important Questions to Ask When Facing a Bully Offer:
1. Is the Real Estate Market a Buyer's Market or a Seller's Market?
In a buyer's market, there is plenty of real estate inventory for buyers to choose between, which gives them a better chance of negotiating on their terms. A seller's market is when real estate inventory is low, giving sellers the advantage. Sellers can potentially receive multiple offers with attractive terms when the real estate market has fewer listings to choose from.
Delaying offers by choosing a date and time to present all offers is an intelligent marketing tactic when there are few comparable homes listed for sale in your area. Buyers must compete to secure an accepted offer. Favourable conditions with a buyer's highest offer price are typical during a seller's market.
When listing your property, educate yourself on comparable homes in your community. If inventory is low, you may have an excellent opportunity to experience a buyer's bidding war.
In a competing offer environment, buyers usually present their best offer or step it up if the seller opts to counter-offer with an increased selling price and more favourable terms.
Accepting a bully offer amid a busy seller's market could mean the potential loss of thousands of dollars.
2. How Solid Is the Bully Offer?
Now, if this bully offer contains everything you wish for, it may be worth your consideration. Is the offer priced at or above what you feel your home is valued for? Is this bully offer unconditional? Are the completion and possession dates to your liking? Does the security deposit or down payment show the buyer is serious about going through with the purchase of your home?
If the bully offer has buyer's conditions such as subject to financing, reviewing strata documents, property disclosure statement, title, legal advice or other, this can put you at risk. An offer can easily dissolve if a buyer is unable to meet their conditions. If this offer goes dead, you may have lost the opportunity of receiving a strong, successful one.
Should you receive a bully offer that meets all of your criteria and has a very low risk of falling apart, accepting it can give you exactly what you want in the shortest amount of time.
3. Is Your Property List Price Competitive?
If your property is priced to sell at a competitive low listing price, you may expect to see multiple competing offers that may be higher than your asking amount. An educated buyer will see what comparable properties are selling for in your neighbourhood and offer a competitive price if your home is listed below current values.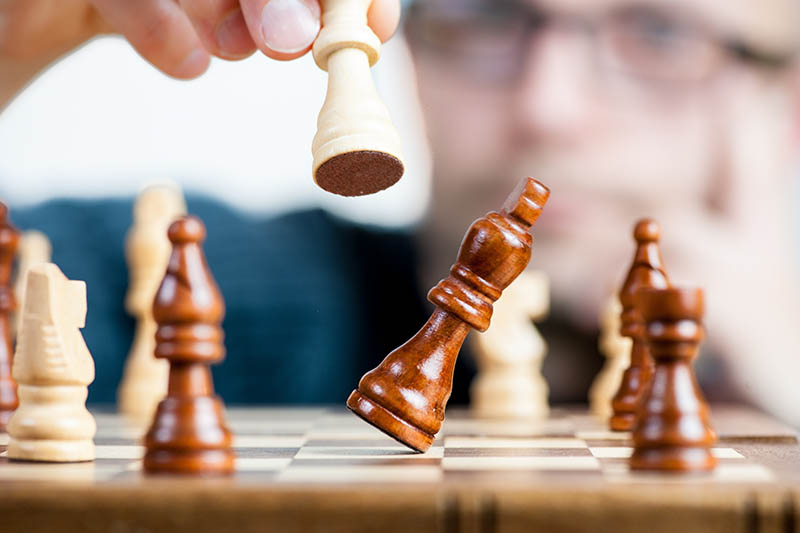 In this scenario, you will likely receive multiple offers and accepting a bully offer before all offers are due could eliminate the many benefits of a competing offer situation. If a bully offer comes in close to your already low asking price, it may be best to wait.
4. How Busy Have Showings Been on Your Property?
The moment your property is live on BC's Multiple Listing Service, your home is available to view by every potential buyer looking for real estate in your neighbourhood and price range. Accurately pricing your BC home, marketing your home and showing it all impact the level of interest and activity you will experience.
When your home is busy with viewings and the showing feedback is positive, your property has the potential to receive multiple offers the day offers are due.
You will want as many buyers as possible to walk through your home before the pre-arranged offer date. A higher volume of showings increases your odds of competing offers and receiving attractive ones. Buyers can see if a property is desirable to others by the number of showings it has and will likely offer their best price to secure an accepted offer.
A hot new listing may attract a bully offer, but if your property is receiving a high level of interest and volume of showing requests, you may wish to hold out until your offer date.
5. Is Your Property for Sale on MLS, the Multiple Listing Service, or Is It a New Listing?
Your realtor has installed a coming soon sign, and your home will be available on the real estate market within days. An eager buyer wants to jump on your property before hundreds of other buyers discover your home is for sale.
Bully offers that come in before a house, townhouse or condo is listed on the real estate market can be intimidating. A seller has not had time to experience how busy their property will be or how much interest it receives.
Often, these offers are not encouraged as your local British Columbia Real Estate Board may frown upon them.
A bully offer that comes in at the early stages can have the same effect as one that is presented before your home is available on the MLS real estate system. The seller is disadvantaged by not knowing what level of activity and interest lies ahead.
Timing is everything for a buyer, and catching the seller off-guard could be their advantage, not yours.
Before accepting an early bully offer, ask the following questions:
How many comparable properties are available in your community's real estate market?
Is your home priced accurately?
Is the real estate market a seller's or buyer's market?
Is your home in good condition, located in a desirable neighbourhood and has an appealing layout and floor plan?
Has the property management company maintained your strata condominium or townhouse, have a solid contingency fund and kept strata fees reasonably low?
Are you working with an experienced professional real estate expert?
When you expect your property to be the hottest new listing on the real estate market, consider your options and advantages before accepting the first offer.
6. What is Your Risk Tolerance?
You have an attractive bully offer in your hands days before offers are due. Now what? Your BC home is priced competitively, your neighbourhood's real estate inventory is low, and showings have been busy and steady.
The first thing to ask is, "How great is this offer?" Does the Contract of Purchase and Sale protect you against this deal falling apart, and is the offer price everything you hoped it would be?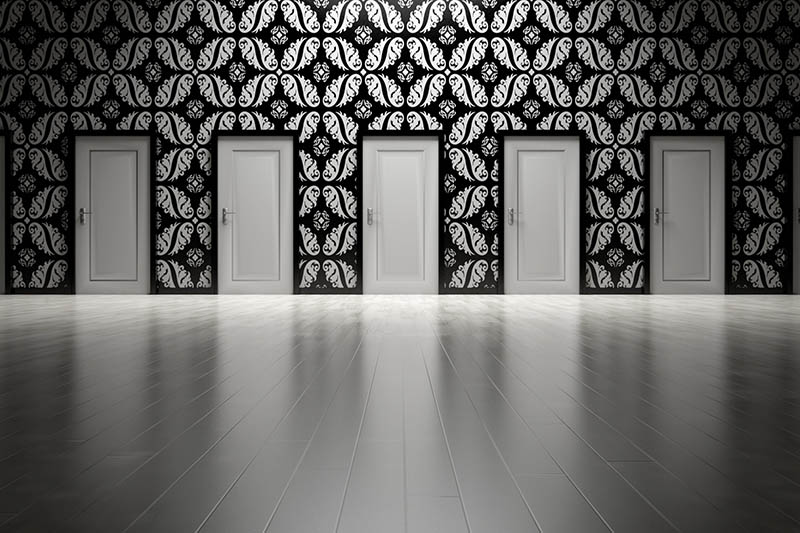 If the bully offer meets all of your selling criteria, you may wish to take the security of an accepted solid offer without choosing to wait for your delayed offer date. If turning away a safe offer causes high anxiety, considering a bully offer might be the best option for you.
Everyone has a different level of risk tolerance. If you feel better knowing your property has sold, showings will stop, and you can start preparing for your move, that is okay. If you prefer to take the risk of receiving a better offer with more favourable terms, that is good too.
Maybe you feel uncomfortable with the fairness of entertaining a bully offer as others are waiting to present as requested.
Is the security of a done deal or selling your property quickly higher priorities than potentially receiving top dollar? Is fairness for all hopeful buyers involved something you care about? What is most important to you?
Often, buyers who write a bully offer come back to the table when all offers are due. This might be a risk you are okay with or not. A buyer who jumps on writing a bully offer may do so to eliminate the competition and hope for a better price, or they wish to avoid a bidding war because they really want your home. In the case where your home is what they truly desire, they will likely write again, especially when close to your delayed offer date.
Pros and Cons of Accepting a Bully Offer
Pros
Your house has sold and is no longer for sale on the real estate market.
Showings come to an end, and you can start packing.
The uncertainty of receiving a strong offer is over.
You may have the opportunity to counter-offer if the buyer is smitten by your home.
Cons
You could lose thousands of dollars by eliminating potential buyer competition.
If the offer contains buyer conditions, the deal could fall through, causing a loss of potential competing multiple offers.
You may have less opportunity to negotiate or counter-offer in a non-competitive environment.
You renege on your offer due date to other buyers who have been patiently waiting as instructed.
Receiving Your Best Offer
You only need one good offer to sell your home, and a few things can be done to ensure you secure the best offer possible on your property. Pricing your home, adding value and marketing your home are some important areas that can boost the probability of receiving attractive and potentially multiple offers.
Connect with a real estate specialist to gain the most from selling your BC home and ensure your sale is as smooth and seamless as possible. LoyalHomes.ca offers a free market analysis that can help get you started.