Seven Home Renovations That Buyers Want
Posted by Chris Fenton on Monday, August 22, 2022 at 10:00 AM
By Chris Fenton / August 22, 2022
Comment
Recently, the British Columbia Real Estate Association reported that the total residential sales in BC have decreased 35.7% since June 2021. Active listings are continuing to rise (indicating that homes are staying on the market for longer), and the market is shifting away from highly favouring sellers. This time last year, most homeowners listed their homes, expecting to receive multiple offers quickly. Skyrocketing interest rates and a looming recession mean that the attitude towards home purchasing has shifted. As homes continue to sit on the market for longer periods, sellers may need to consider new ways of enticing buyers.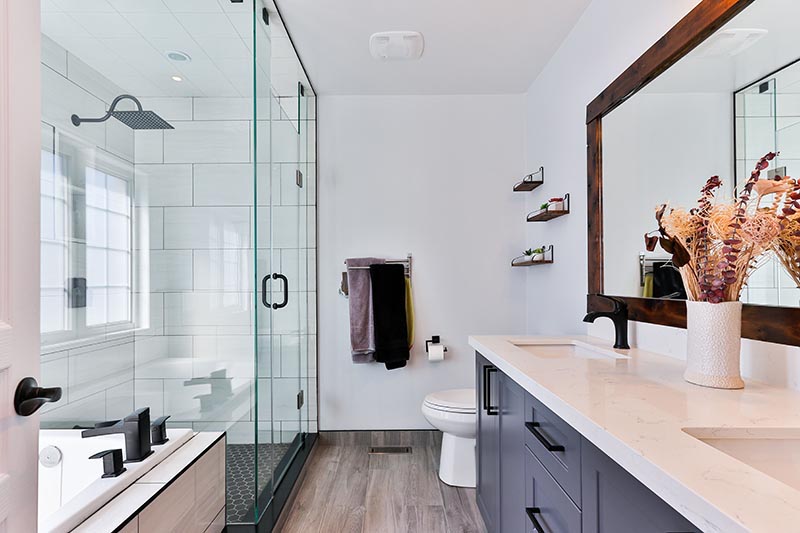 So, you've been thinking of putting your home up for sale. Perhaps it has been listed on the MLS for a while, and you're not getting any bites. Your Realtor briefly mentioned the idea of some targeted renovations to bring your property in line with the rest of the neighbourhood.
An investment in renovations before listing, with simple, targeted and tasteful changes, could boost the value of your home. We're going to break down seven simple renovations that you can consider to increase the appeal to buyers. Finally, we'll talk about some home renovation ideas to avoid (built-in wall aquarium, anyone?).
We're assuming that the basics of the home are in good order - a roof that doesn't leak, functioning drainage, reliable HVAC systems, and a solid foundation and structure are essential. If the potential homebuyer used our Guide to Home Inspections in BC, their home inspector would likely uncover any significant discrepancies.
An important note: Remodelling can be a smart investment, particularly in a buyer-favoured market, but remember - there is no guarantee that you will make back the money you spend. Investopedia indicates that most people spend money on renovations that fail to make back the money. Let's take a look at how you can increase your chances of making back your money.
Improving Curb Appeal
We recognize that many of our readers may be condo owners - if so, you may want to skip to Section 2: Focusing on the interior (hyperlink within article?), where we focus on renovations within the home. For those of you with a house, townhouse, or any home with some land, the first place to start is the curb appeal of your property.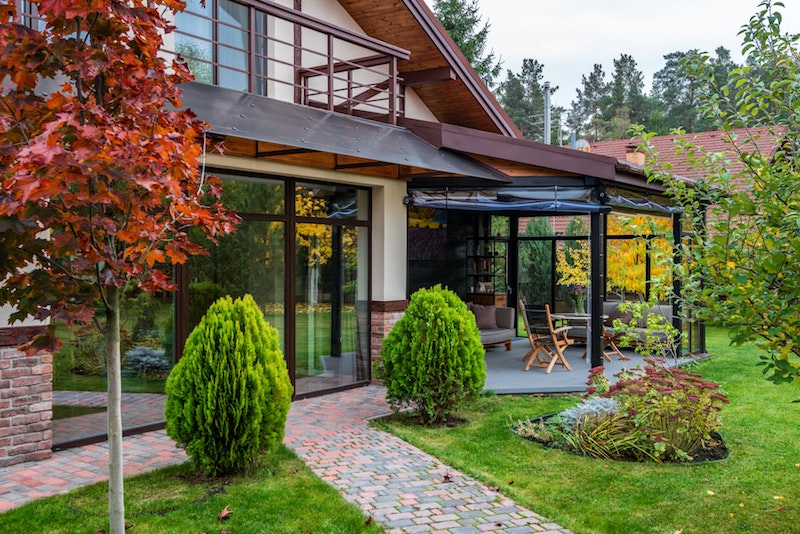 Don't judge a book by its cover! Good advice for people (and books), but bad advice for preparing your home for sale. We suggest replacing that old adage with "first impressions count." The exterior of your home makes a big impression on a would-be buyer, as it is the first thing they see. Simply improving how your home looks is a great way to generate more interest. Broadly, the two components to consider are exterior paint and landscaping.
1. Landscaping
Our readers own homes of multiple sizes, so we aim to provide a high-level perspective here on approaching your landscaping or hardscaping. Regardless of the size, you'll want to choose greenery based on a few simple principles: simple to cut back and trim, requires minimal water to thrive, and looks good year-round. This reads like we're suggesting filling your yard with cacti… so perhaps the final quality is nothing too spiky! A quick visit to a local gardening shop with photos of your yard can be a fruitful (no pun intended) way of getting some pointers on how to spruce up (is this too much now?) your yard in a simple, effective manner. Beautiful British Columbia has a fantastically broad climate, so ensure that if you're choosing new plants, you understand their ability to thrive in your yard year-round.
2. Exterior Paint
To paint or not to paint… Our research indicates that, at minimum, you should consider refreshing your front door. Entirely repainting the house can be daunting and might not even be realistic, depending on the time of year. It's likely only worth it to repaint the home's exterior if it's in poor condition. If you haven't repainted your home for more than a decade, and you can clearly see signs of peeling, flaking or water damage, it may be a good idea to repaint. Poorly maintained paint can give the impression that the rest of the home is in equal disarray, so make sure you address this if it's obvious. If your paint is in good condition, you may be able to do a few touch-ups yourself to avoid the time and cost of a complete repaint.
Last note on the exterior: Focusing on the inexpensive, small efforts is usually worth the time.
To achieve this, focus on things like cleaning your address number, so it shines, ensuring all exterior lighting is working, and refreshing the entry with new doormats.
Focusing on the Interior
Now that the potential buyer is impressed by how the property looks from the outside, let's discuss how you can make them feel excited about the inside of your house. We're applying the same principles from the Improving Curb Appeal section - simple, cost-effective improvements.
3. Remodelling Your Kitchen
The kitchen is often the heart of peoples' homes. No matter how nicely I've set up my living room for a get-together, people always tend to gather in the kitchen! The open approach of modern home design tends to highlight the kitchen and connect it with the rest of the living area, making it an even more central aspect of your home.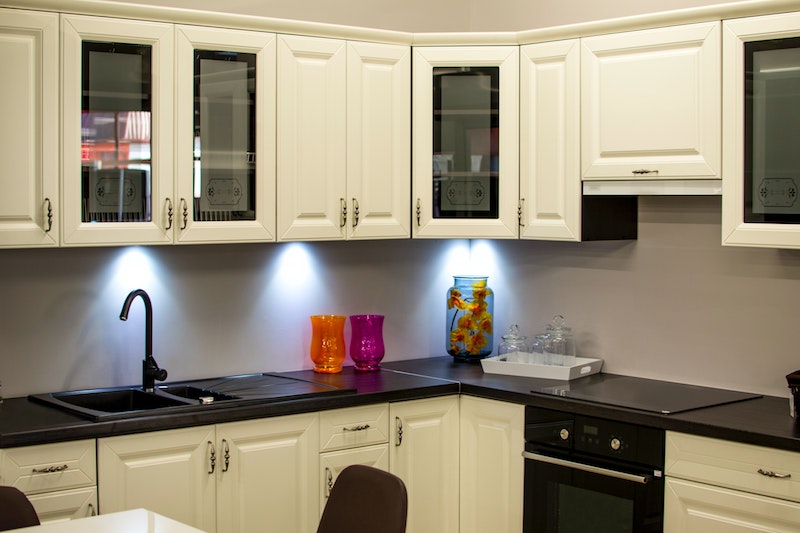 The idea of renovating the kitchen is often at the top of the list of suggested renovations. Frankly, assuming it has been built in the last 20 years and is in mostly good condition, a complete renovation here might be costly and may not even appeal to a potential buyer. Particularly if time is tight, we suggest focusing on the appliances. Installing new energy-efficient models can be an effective way of upgrading your kitchen while avoiding the time and money required to execute a complete renovation. As an aside, one of our authors once toured a home where they left the "new" stickers on a clearly used oven… don't do this.
New appliances can be useful, but don't jump straight to the top of the line. Mid-range will give your kitchen a refreshed feeling without significant costs. If you want to take it a step further, you could also refresh the cupboards with a coat of paint. Generally, the effort to make the decisions and execute a kitchen upgrade outweighs the potential upside. In addition to focusing on the appliances, I also suggest the simple upgrade of a detachable faucet which allows you to clean all corners of your pots and pans and quickly washes away any debris after you're done using the sink.
4. Renovating the Bathrooms
If you're looking to sell your home, a clean and updated bathroom is an easy way of appealing to potential homebuyers. The bathroom tends to come up quickly on lists of "what to renovate" and is generally considered the second room to consider renovating after a kitchen. Improving your washroom is a surefire way to increase your property value, and we tend to approach the bathroom like we would a kitchen - focus on simple and effective.
Upgrading all the old hardware, such as the racks, toilet paper holders, and knobs, is inexpensive and stands out. Like the kitchen, a simple upgrade to the shower head is appealing. Ensuring your shower head is detachable or adding a modern "rain" style showerhead can spruce up the bathroom for cheap.
You could also consider more involved efforts, such as replacing your mirror, old sinks and re-tiling the floor. Unless your home is in poor condition, this is likely to be a high level of investment that may or may not be worth it. If you are considering a deeper renovation, our research indicates that a double sink vanity is the most appealing bathroom upgrade, particularly in a master bedroom ensuite. Separating sinks is a great way to define personal space for a couple or anyone sharing a bathroom.
Although it's your Realtor's responsibility to stage the home, it's important to pay extra attention to a deep clean here. You'd be surprised at what some elbow grease and attention to detail can do to liven up a bathroom, reveal old tiles, and impress a potential buyer.
5. Flooring
Perhaps it's time to look down, to think about how to make your home value go up! Ever present throughout the home, renovating your flooring is worth considering. If you focus on the floor, will the house be worth more?
Although less present in newer builds, carpeting is still a part of most people's lives. New carpet is expensive and requires effort to replace (are you ready to move everything out of your room, or your house, for days at a time?). Generally, unless the carpet is showing noticeable damage or staining, we'd opt here instead for a deep, professional steam clean. If the carpet really needs a replacement, and you're in an older home, perhaps you'll get lucky and find some gorgeous hidden tiling or hardwood. (insert a link to someone finding this).
Colours and textures for carpet are so personal, and carpet is generally out of style. If you have carpet, leave it. If you have to replace it, go for neutral colours and textures that hide stains well.
The same principles apply to other types of flooring. Unless your floors are noticeably damaged, go for professional cleaning and spot repairs to minimize cost and up the appeal. New tiling or new hardwood is usually not worth it unless you're going to get use and enjoyment yourself.
6. Interior Paint
Paint is an easy way to lighten up your home. The focus here should be to step back and look with an observant eye at the condition of your interior. If your paint is flaking or clearly showing water damage, a new coat can avoid buyers fixating on minor but obvious issues.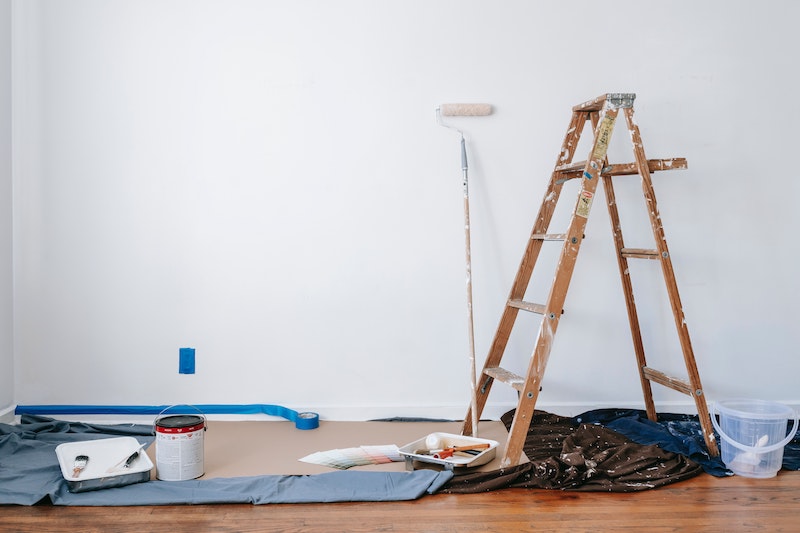 Paint should also be considered if you've opted for a bold, bright colour. Compared to other potential renovations, painting a room an appealing yet neutral colour shifts focus to the selling points of your home, without worrying about potential projects like a repaint. If a room has flawed walls, opt for flat paint as it tends to hide imperfections that may show up more obviously than if you use a sheen paint.
7. Renovations to Avoid
Generally, you want to avoid going overboard. Anything excessive, lavish, or quirky is likely to be unappealing to most buyers. Stick to those ideas for your next home! Remember: If you have a truly unique property, then you'll need to find a truly unique buyer. Most people want the house to be their own and thus want a blank canvas that they can shape to fit their needs. Picking up a couple copies of Western Living Magazine can be a good way of understanding what is currently popular. Adding out-of-date renovations like new carpet over hardwood or excessive wallpaper is a quick way to date your home. Generally, unless you're going to get use out of it yourself, significant changes to a home like building a sunroom, installing a pool, or knocking down walls to create a home office are not likely to give you a good return on investment.
Conclusion
Always consult with an expert if you're considering something serious. In the meantime, we hope this guide has given you some pointers and tips for ways to renovate your house in a way that will easily increase the appeal to potential buyers.
If you are considering renovating because you want to sell your condo, townhouse, or home in BC, please feel free to contact us. Our team of Client Care Coordinators will gladly connect you with a local, vetted realtor who shares our high degree of integrity, honesty, and knowledge. They will be able to provide some more personalized advice for preparing your home for sale. We welcome any and all additional questions you may have after reading this article!