Real Estate Activity Continues to Heat Up in Maple Ridge
Posted by Chris Fenton on Monday, February 28, 2022 at 5:06 PM
By Chris Fenton / February 28, 2022
Comment
Maple Ridge is a smaller city located northeast of Vancouver, near the Golden Ears mountain summits that provide a beautiful backdrop to the city. Maple Ridge is one of the older and more established cities in the Lower Mainland, featuring beautiful large single-family homes in semi-rural neighbourhoods on larger lots and acreages. In Maple Ridge's more urban neighbourhoods, you'll find newer-built townhouses and condominiums that offer increased affordability. Especially for real estate investors looking to invest in a more affordable market than some other parts of Metro Vancouver.
As is the case in communities and neighbourhoods all across the Lower Mainland, recently, demand in Maple Ridge has outpaced supply considerably, which has created favourable conditions for those looking to sell their properties but has created a competitive situation for buyers looking to enter the market.
In Maple Ridge, a majority of the homes available on the real estate market were built a few decades ago—the average age of properties for sale in the city is around forty years old. However, numerous new developments are in the planning or building stages. Across all properties currently on the market in Maple Ridge, the median price sits just shy of $900,000, while the average price is slightly north of one million dollars. The average Maple Ridge property for sale has four bedrooms and three bathrooms—large single-family properties are the most common home style in the city.
Property Prices Continue to Rise
Part of the recent surge of interest in Maple Ridge's real estate market can be attributed to the continued climb in property prices in and directly around Vancouver. Which has only further ballooned this year, placing detached single-family homes in the Lower Mainland's largest city well beyond the reach of many first-time home buyers.
Maple Ridge is the fourth fastest growing real estate market in the Greater Vancouver market but only the eleventh most expensive market. With an average home sale price that has recently reached $1.2 million, Maple Ridge is on its way toward becoming more of a prohibitive market for some looking to purchase their first property in the Lower Mainland, which is another factor contributing to the current upswing in interest in Maple Ridge.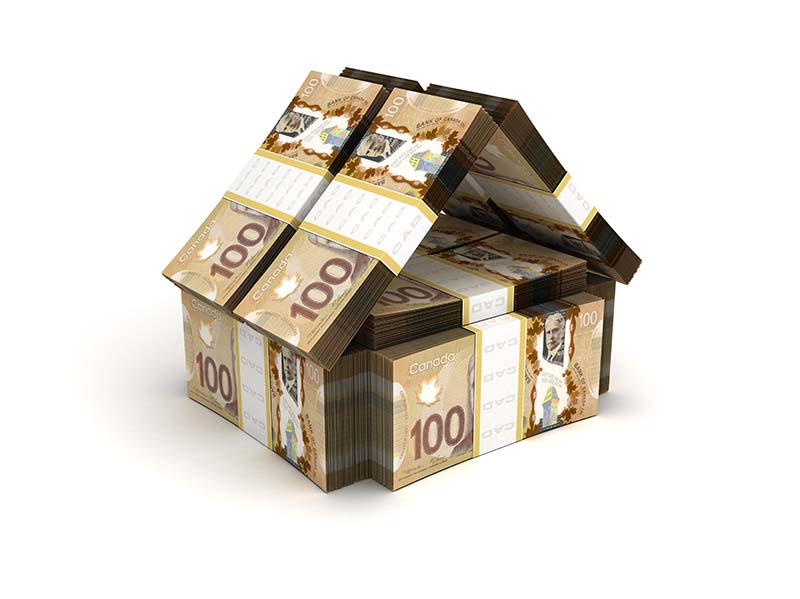 These days, Maple Ridge remains more affordable on average than some communities including West Vancouver, Bowen Island, Delta, Vancouver, North Vancouver, Tsawwassen, and Langley. On average, the communities that tend to be more affordable than Maple Ridge include Port Coquitlam, Pitt Meadows, and New Westminster.
Maple Ridge Has a High Property Turnover
Lately, Maple Ridge is the third fastest-selling market for real estate, and property turnover is the fifth-fastest among markets in the Lower Mainland. Property turnover refers to the number of homes listed versus the number sold over a four-week period. Maple Ridge's turnover percentage of around 50% is among the strongest in the Metro Vancouver area.
These factors add up to a dynamic real estate market subject to plenty of interest from real estate investors. Maple Ridge homes tend to spend just eight days on the market on average—the only faster selling Lower Mainland markets are Lions Bay and Pitt Meadows. Currently, the selling price to listing price ratio for homes in Maple Ridge is over 110%, meaning that, like numerous areas across the Lower Mainland, buyers are putting in offers substantially above the asking price for homes in the city. Combining the high selling price with the speedy sale time in Maple Ridge puts sellers in an ideal position.
Rising House Prices Create Challenges for Home Buyers
The Maple Ridge area has seen drastic increases in property values over the past few years. For instance, the median sale price of Maple Ridge homes during November of 2020 was $960,000, and the following year, the average during the same month was above $1.3 million—an increase of around 30%. During the current year, some real estate experts predict the average price of homes in the city to increase by another ten percent. Check out our BC 2021 Wide Real Estate Sales Stats.
While the surge in house prices across Maple Ridge has been a boon to sellers in recent years, it has put buyers in a challenging position wherein they have to compete against numerous other buyers, often setting off a bidding war situation where sale prices balloon further.
Maple Ridge Remains Affordable Compared to Other Communities
Even with these rising prices, Maple Ridge remains notably affordable compared to the Lower Mainland as a whole. Across the Lower Mainland, the benchmark price for a detached single-family home is $1.7 million—nearly a half-million more than in Maple Ridge. Across the Metro Vancouver area, the number of homes for sale has continued to drop—shrinking by around a third between 2020 and 2021 and falling further in 2022, sending prices upwards.
Maple Ridge has seen the cost of detached single-family homes rise faster than other property types, including townhouses and condos, over the past few years. Some real estate experts point to the influx of Vancouverites who have decided to sell their valuable but compact properties in the area's largest city to buy a larger and more affordable home on a more considerable lot of land in Maple Ridge as causing the surge in this style of property in particular.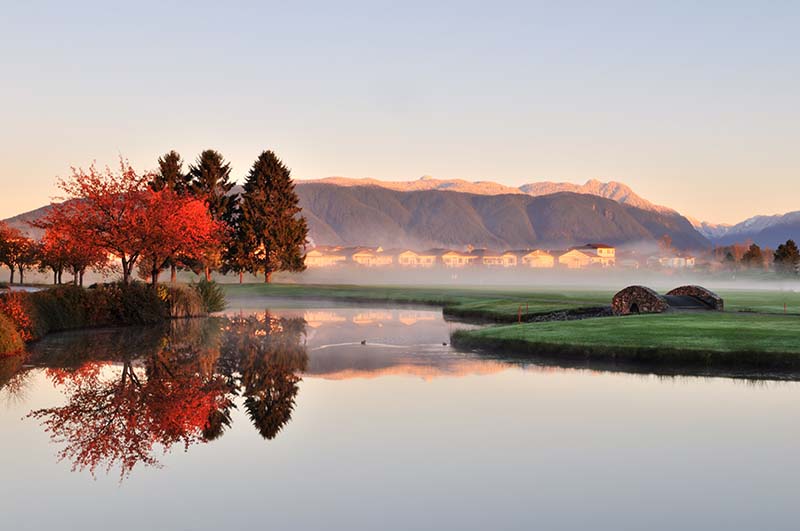 And it's not just single-family detached homes that are considerably more affordable in Maple Ridge than across the Lower Mainland as a whole. In the Lower Mainland—a region encompassing sixteen municipalities and is home to around sixty percent of the people who live in British Columbia—the average price for a townhouse is $890,000. In Maple Ridge, the average townhouse price sits at a more reasonable $780,000.
Meanwhile, looking at apartments for sale, the average cost across the Lower Mainland is $755,000. In contrast, apartment units sold lately in Maple Ridge have fetched an average of $529,000—a considerable 30% less on average than across the region. This tends to translate to far lower rental costs for residents of Maple Ridge as well. On average, a one-bedroom apartment tends to go for nearly a thousand dollars a month less in Maple Ridge than in Vancouver.
As a bedroom community of Vancouver—home to many professionals who work in the big city but choose to commute from a more affordable and tranquil part of the Lower Mainland—Maple Ridge's own real estate market tends to be bolstered by rising prices in Vancouver. Maple Ridge is situated only around 40 kilometres away from Vancouver. The drive takes about forty minutes in ideal traffic conditions but can take an hour or more during rush hour. Accessing Downtown Vancouver by public transit from Maple Ridge requires two SkyTrain lines and a bus, typically taking over an hour.
Presently, the average cost of renting a one-bedroom apartment in Vancouver is around $2,200 per month, while two-bedroom apartments typically fetch $3,000. In Maple Ridge, a one-bedroom goes for $1350 per month on average, while renters can expect to pay $1950 for a two-bedroom apartment in Maple Ridge. While this leads to lower gross rental income for real estate investors with rental properties in Maple Ridge, costs are also significantly lower, and there seems to be no shortage of prospective renters.
Lower costs extend beyond real estate in Maple Ridge too. For instance, groceries are currently around fifteen percent cheaper in Maple Ridge than in Downtown Vancouver, and the cost of eating at a restaurant is about ten percent cheaper. Because Maple Ridge remains a highly agricultural area, residents have appealing access to fresh, locally-grown produce at affordable prices, which is a considerable perk of calling this community home. Other areas in which Maple Ridge remains a more affordable place to live than Vancouver include childcare costs and parking.
While Maple Ridge—with its population of around 80,000 residents—has nowhere near the access to jobs and economic opportunities that a city like Vancouver provides, it does have a considerably higher median income than Vancouver does— around $73 000 to $86,000, respectively. Of course, many of those well-paying jobs held by Maple Ridge residents are situated within Vancouver. Still, the fact remains that the average income of Maple Ridge residents is high compared to most communities in the Lower Mainland.
Popular Maple Ridge Neighbourhoods
One neighbourhood in Maple Ridge that has seen interest from real estate investors is Thornhill, located southeast of central Maple Ridge, offering sizeable single-family homes on appealingly sized lots. Thornhill is an enticing option for real estate investors from pricier regions in the Lower Mainland looking for something bigger and more secluded. Thornhill also has newer built townhouse and condo homes, particularly the Terrace Views subdivision, which has large townhouses built in the last year or so that feature great views and elegant, modern design.
Condo properties in Maple Ridge are considerably more affordable than in areas like Downtown Vancouver. Real estate investors considering an investment in the notably reasonably priced condos in Maple Ridge should consider Maple Ridge Town Centre. This neighbourhood is the city's main urban area and caters to those looking for smaller, low-maintenance properties surrounded by convenient amenities.
Real estate investors looking for Maple Ridge's more affordable detached homes should consider the Hammond neighbourhood, which tends to have reasonably sized family homes available at some of the lowest prices you'll find in the Lower Mainland. The ranchers in Hammond are situated near the Golden Ears Bridge, in a family-orientated neighbourhood that has seen recent growth, with new townhouse developments planned. Many of the homes in Hammond were built in the 1960s and 1970s. Some have undergone extensive renovations to align with contemporary design, while others represent excellent value for real estate investors looking to renovate.
Maple Ridge's more rural neighbourhoods include Whonnock and Websters Corner. Properties in these neighbourhoods tend to capture the attention of real estate investors looking for large acreage for sale and even agricultural properties. You'll find properties that stretch into the double digits of acres, including idyllic creeks and ponds and path systems winding through the properties.
In Whonnock and Websters Corners, massive properties on city water can be found that are appealingly near the city's amenities, representing the potential for real estate investors with significant development plans. You'll occasionally find full-on agricultural properties that feature barns, stalls and paddocks, workshops, greenhouses, and even farming equipment included with the properties, which could appeal to hobbyists and those looking to get into farming, in addition to seasoned farmers.
Maple Ridge is a Strong Community to Invest
Across Maple Ridge's neighbourhoods, price growth has continued to surge over the past few years. Sellers find their properties are selling quickly and often above the asking price. It has been common to see lineups for open houses in recent months, as buyers have come to accept the competitive market the city has come to possess. The lack of supply continues to put pressure on housing prices in communities across BC. Interest rates remain low for now but are expected to rise, possibly affecting mortgage rates. Check out our blog: BC Home Buyers May Flock To Get Mortgages Due to Rate Rise for more information.
The combination of affordability, desirability and the relative scarcity of properties on the market are factors that poise the Maple Ridge real estate market to remain hot. Historically, Maple Ridge has been an affordable alternative to the Vancouver real estate market. Maple Ridge remains attractive to investors because it is considerably cheaper than Vancouver—particularly for detached single-family homes—and offers an appealing mix of property types near great schools and recreation facilities.