The Complete Guide: Questions to Ask When Selling a Home
Posted by Chris Fenton on Thursday, July 21, 2022 at 9:00 AM
By Chris Fenton / July 21, 2022
Comment

Selling our home is one of the most important things we take on in our life. It follows that it's really important to know what questions to ask your Realtor when selling a home. Once we start to really think the process through, we realize that selling real estate is a very nuanced processes that happens in an ever-changing landscape of market conditions, best practices and government regulations.
In this article, LoyalHomes founder Chris Fenton outlines every question he believes you should ask your real estate advisor, and does his best to give his most candid answers in a timeless way. Chris has helped countless people successfully sell their homes, has two decades of experience as a Listing Agent, and is consistently among the top 1% of real estate agents in Canada.
For your convenience we have broken the questions down into three categories:
Seller Questions During the Home Pricing Stage
When Is the Best Time to Sell My House?
The answer to this question has three parts:
What is the best time of year to sell?
What point in a real estate market cycle is the best time to sell?
What is the best time to sell for the individual?
Common wisdom says that spring is the best time to sell a house. This is likely related to the fact that most people's yards look best in the springtime. All other things being the same, the spring is, in fact, perhaps the worst time to sell. The number of sales that occur in a year is relatively evenly spread throughout the year, which means that demand for real estate is pretty even. However, a significant influx of new listings is hitting the market every spring. The result is an increase in competition (supply) on the market, with a relatively even number of buyers (demand). The best time of year to sell, in our experience, is right before the spring market hits, and in the fall when inventory is at a low point.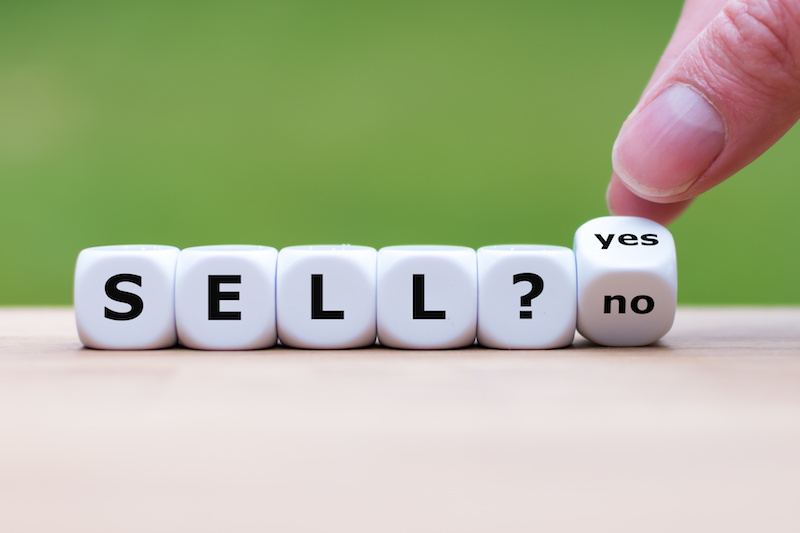 The best time to sell real estate within a given market cycle is, you guessed it, when prices are at a high point. All other things being the same, it's a good time to sell your house when you're in a strong Seller's Market, and you have reason to believe that things will begin to change into a Buyer's Market. The hard part is accurately predicting when that will happen.
Your personal best time to sell really is the most important factor in deciding when to list your house for sale. This is all based on your unique situation. Are you moving to a new community? Are you downsizing because the yard is getting to be too much work? Are you selling a rental property you own? These types of factors far outweigh the best time of year to sell and the best time in a market cycle to sell.
How is the Real Estate Market Right Now?
There are two ways to get an accurate answer to this question. The first is to research market statistics in your community of interest. Look at the current, previous months' and prior years' real estate stats. Is pricing trending up or down? Is average days a house is on the market up or down? These will give you insights into whether you are in a Sellers Market or a Buyers Market.
The next thing to do is talk to your trusted real estate advisor. Ask them how the market is doing. Specifically, ask them how long properties are remaining on the market and how close to, or above, the asking price houses are selling.
What Should I Do to Prepare My House for Sale?
The answer to this question can be very personalized to the property and situation, so it is a good idea to have your trusted real estate professional visit your property leading up to the listing date and give you specific advice. Luckily, there is some advice that is nearly universal.
First impressions are everything. Your house gives two first impressions: The one when people pull up and see the front of the property; and the impression they get when they walk through the front door. Stand on the road and try to put yourself in a buyer's shoes – try to look at it for the first time. Clean up any clutter, tidy the garden beds, and plant some extra flowers to give some additional colour. It is well worth investing in touching up the front steps, porch, or even the front of the house with some fresh paint.
Next, stand at the front door and repeat the exercise. If the flooring in the entryway needs replacing, consider doing it. One of the simplest and most effective things you can do is put away the extra shoes, coats, or anything else that makes it feel like your house. We want the buyer to imagine themselves living there when they walk in the front door.
After first impressions, we always say fresh paint is the best investment. If the paint in your house looks tired, think about freshening it up. Generally speaking, you want to pick colours that are neutral and lighter. It's not about what your tastes are, it's about what will appeal to the broadest range of people.
Flooring is another investment that usually pays you back handsomely. Especially if you have older carpets or other floorings that speak to an era gone.
Finally, declutter! Declutter the house, and especially remove all personal belonging from kitchen and bathroom countertops. You want the kitchen and bathroom to look clean and empty. For more details read 4 Tips Before Putting Your House on the Market.
What is My Home Worth?
There are only two ways to accurately answer this question: hire a professional Appraiser or have your trusted real estate advisor perform a Comparative Market Valuation. Two sources of information that will not help you accurately estimate your house value are your Property Tax Assessment and comparable Active Listings. Property Tax Assessments are notoriously inaccurate, and there are no rules of thumb that work for adjusting them. We often meet homeowners who expect their house to be worth X percent over/under the Assessed Value. This simply is not true. The issue with using Active Listings is that those active listings may be overpriced and have a low chance of actually selling. Therefore, relying on them to price your house will likely result in an over-inflated sense of its actual market value. For more information read our blog on: Pricing Your BC Home.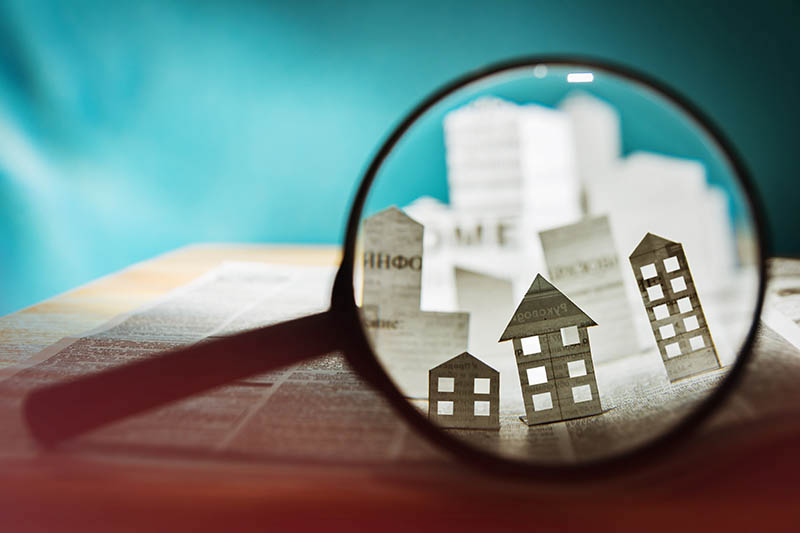 How Do You Determine My Homes Market Value?
A real estate professional will use Comparable Sales to help you understand your property's value. However, because no two houses are the same, adjustments will need to be made for the difference in size, functions, features, quality, and location. These adjustments are one part science and one part intuition, which is one reason homeowners can struggle to price their own property accurately. A professional real estate advisor has years of experience to draw on.
A proper Comparative Market Valuation should include a visit to the property by the real estate advisor and a second meeting with you in which the real estate advisor takes the time to show you through each comparable sale and explains the adjustment process.
Why is the Assessed Value Different From the Market Value?
As mentioned above, Assessed Values are not a reliable source of information in determining market value. Assessed Values are valuations put on your property by the provincial government for the purposes of helping to determine what your Property Tax will be.
A few things make them problematic when trying to determine actual Market Value. The first is time. In British Columbia, the BC Assessment Authority determines what they believe to be market value on July 1st of each year. In a changing market, Market Value can change by the month.
The second reason Assessed Value is problematic is that the government has the complicated task of determining the value of every parcel of real estate in the province. They simply do not have the time or staff to do this accurately. Therefore, they use a larger-scale approach of assessing entire neighbourhoods and communities using a formulaic process. Think about this – the BC Assessment Authority has never viewed the inside of your home; how could they possibly know the actual value?
Lastly, the BC Assessment Authority has two primary tools to adjust your property's Assessed Value when errors occur: the complaint process; and a survey they send out. They have a fair process in place for people to dispute their Assessed Value when they feel it is incorrect. But does anybody ever file a complaint because their Assessed Value is too low, and therefore are paying less tax? As a result, an annual survey they send out in the mail is the primary tool for understanding the updates you've done and determining if the value is too low. The problem is that it is voluntary and subjective, and many people do not fill it out.
What Can I Do to Improve the Value of My House?
This is a great question and one that is very specific to the individual property. The only accurate way to answer this question for your property is to have a real estate advisor you trust come to your property and give you advice. What is great advice for one property might not be suitable advice for another property in a different neighbourhood. Similarly, the best advice might change with changing market conditions.
There is advice on how to improve your property's value that is timeless. The first is paint. If a part of your house inside or out needs a painting touch-up, it's virtually always a good investment. Similarly, dated or worn flooring is generally speaking a worthwhile investment. Lastly, any affordable updates that affect a potential buyer's first impressions of the property, either from the road or as they enter the front door, is a worthwhile investment. Beyond these three things, it's best to get specific advice. You can also read our detailed article on Adding Value to Your BC Real Estate.
How Long Will It Take To Sell My House?
The answer to how long it will take to sell your house is a market-specific question. You should ask your real estate professional what the average days on the market currently is for homes like yours in your area. Your expectations should then be to sell at or below the average time it takes. Having your property sit on the market for longer than average often results in potential buyers losing interest or making low offers. Ask your real estate professional what the marketing and pricing strategies will be to ensure that your property sells quickly.
Seller Questions Before Listing
How Long Am I Obligated Under a Listing Contract?
Your Listing Contract determines the answer to this question. There is no "standard" in the real estate industry. However, your real estate professional will likely have their own policy in place in this regard. In my experience, anywhere between 3-6 months is typical. However, it might make better sense to have the timeframe for the Listing Contract you sign tied to the average days on the market. For example, two times the average days on the market would seem appropriate in most situations.
It's important to understand that your real estate professional is responsible for marketing and selling your property. This means they are investing their time and money into promoting your property. They only receive compensation from you if you are successful. Therefore, it is important to balance your desire to see the house sell around the market's average days with your real estate professional having enough time to reasonably get the job done. One thing out of your real estate professional's control is if you decide to list the property for sale for more money than your advisor has indicated, the market will likely bare. Having too high of a price on a property is the number one impediment to a timely sale.
What Costs Am I Responsible for When Selling My House?
Several costs are associated with selling a house in British Columbia. The first is the real estate commission. The real estate professional you hire will have a policy regarding what they charge for their services. This is often set as a percentage (for example, 7% of the first $100,000 and 3% of the remainder of the final negotiated sale price). There is also 5% GST due on the commission as services are taxed in BC.
Next, you will have costs associated with having a Notary Public or Lawyer represent you in the property registration transfer. The cost of this can vary, so be sure to ask your Notary Public or Lawyer what they charge upfront. Lastly, there are possible costs associated with moving, cancelling/starting new services, and having your house professionally cleaned for the new buyer before they take possession.
What if I Change My Mind About Selling During the Listings?
A Multiple Listing Contract is a legal agreement between you, as the property seller, and the real estate brokerage you list with. The agreement sets out several important things, but in its simplest form, it is an agreement to have a real estate company market your property and represent you as Designated Agent in the transaction in exchange for payment.
The contract has a set time (for example, 4 or 6 months) that the real estate brokerage has in which to attract an offer which results in a sale. Suppose the brokerage attracts an unconditional offer at the full Listing Price. In that case, you will likely be responsible for paying the agreed-upon fee regardless of whether or not you accept the offer and complete the sale. Make sure your Real Estate Advisor explains the terms of the Multiple Listing Contract in a way that you fully understand before signing. Don't hesitate to get independent legal advice before signing any contract if you are unsure about any terms or conditions.
That is the technical answer to the question. Then there is the practical, real-world answer: your real estate professional's brokerage can choose to release you from a Multiple Listing Contract if you agree to. Have this conversation with your Real Estate Advisor upfront. It's important that the professional relationship be one of open and honest communication every step of the way. You should only enter into a Multiple Listing Agreement if you have every intention of selling. But if your life situation changes, or you simply don't attract the kind of money for your house you were expecting to, it's okay to ask your real estate advisor for a release from the Multiple Listing Contract.
What Should I Disclose to Potential Buyers?
The answer to this question in British Columbia is that you have an obligation to disclose all known Material Latent Defects. The BCFSA defines a Material Latent Defect as a latent defect that cannot be discerned through a reasonable inspection of the property, including any of the following:
a defect that renders the real estatedangerous or potentially dangerous to the occupants,
unfit for habitation, or
unfit for the purpose for which a party is acquiring it, if
¦ the party has made this purpose known to the real estate professional, or
¦ the real estate professional has otherwise become aware of this purpose;
a defect that would involve great expense to remedy;
a circumstance that affects the real estate in respect of which a local government or other local authority has given a notice to the client or the real estate professional, indicating that the circumstance must or should be remedied;
a lack of appropriate municipal building and other permits respecting the real estate.
It is important to discuss any possible Material Latent Defects with your real estate advisor early in the listing process as they tend to affect a property's value. A practical question to ask yourself is, "is there anything with the property that I've lost sleep over." It is always better to address these issues head-on.
Beyond the technical answer is the moral or ethical answer. Ask yourself, is there anything about the property you would want to know about if you were buying it? It's always better for the Buyer to find out about any idiosyncrasies from the Buyer's Agent, before making an offer, than from a neighbour after moving in.
Finally, there are potential stigmatizations to discuss disclosing with your real estate advisor. Has anyone been murdered, committed suicide, or simply died in the house? Was it ever known to be used to sell narcotics? Has it ever been said to be haunted? These are all valid things to discuss disclosing.
What Is the Standard Commission?
We'll begin by saying that there is no standard real estate commission in British Columbia. In fact, to set a standard commission in any industry would be a crime known as price-fixing. Commission rates are set by market economics and individual business models. As a result, real estate commission structures range from bargain to premium. That's not to say that some commission rates are not more common than others.
In our experience in British Columbia: 7% of the first $100,000 and 3% of the remainder of the final negotiated sale price is a very common commission structure. You should ask your chosen Real Estate Advisor what commission rate they will be charging for their services upfront. Some excellent follow-up questions are: What will you do to promote my property beyond posting it to the MLS; How many houses do you sell each year?; How close to (or above) the Listing Price do you sell your listing on average?
How Is List Price Related to Sale Price?
List Price is the asking price you have placed on your property. It is a starting point that lets potential buyers know what you feel your property is worth. It's important to note that many listing contracts state that you will pay the real estate brokerage you've hired, a commission if they bring you a bona fide offer at the List Price, regardless of whether you accept it. For this reason, it's important not to set the list price too low. Sale Price is the price you agree to sell the property for after concluding negotiations with an interested and qualified buyer.
The mathematical relationship between List Price and Sale Price is market specific. Market specific in terms of both time and location. In some markets, it's common for houses to sell above the asking price, and in others, below. It's important to talk with your Real Estate Advisor about the average List Price to Sale Price ratio in your market to set the most strategic List Price.
What Is the Best Way to Market My Home?
Thoroughly and professionally. There is a common misconception that all Realtors market homes in the same way – that is, they put up a for sale sign and post it to the Multiple Listing Service (MLS). Nothing could be further from the truth. In our experience posting a property to the Multiple Listing Service is the smallest part of a truly successful marketing campaign. Be sure to ask the Real Estate Professionals you are interviewing what they do beyond posting it to the MLS.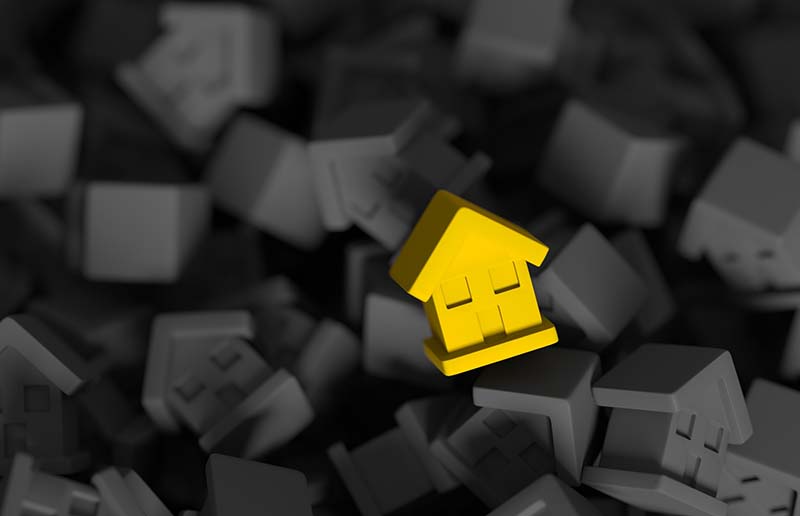 When it comes to the MLS, it's not posting it that creates the difference between selling for top dollar or not, it's how you post it. Professional photography, videography, virtual tours, floor plans, and well-written ad copy is critical to presenting your property in the best light online. The better the property looks online, and the more exposure it gets across multiple channels makes a massive difference in the number of showings, interest, and quality of offers you attract.
Will I Get Feedback After Every Showing?
Every real estate agent handles feedback differently, so you'll want to discuss this upfront with your chosen agent. In theory, feedback after showings is a helpful bit of information. However, in our experience, the practical reality is different. When a Buyer's Agent is asked for feedback after a showing, the feedback given can be one of three types – positive, negative or neutral.
If you think about it, a Buyer's Agent is not likely to give your Listing Agent meaningful positive feedback after a showing, because they may want to negotiate the sale price down if their client really likes the house. They're also unlikely to give overly negative feedback because they don't need their name associated with negative feedback. This leaves neutral feedback as a strategically viable option.
Most feedback we receive after a showing goes something like this, "The house showed well, thank you for arranging the showing. My clients felt the (insert floor plan, size, etc.) wasn't quite right for them." Translated, this means that there is no further interest in the house. If there is further interest, it will come in the form of more questions about the property or as a written offer.
Seller Questions During the Listing
What Should I Do to Prepare for Each Showing?
The most important thing you can do to prepare for a showing is to be gone from the property before the potential buyers arrive. This will allow a more comfortable atmosphere for the buyers, which is important to the sales process.
The next most important thing you can do is make sure the house is tidy, clean, aired out, all lights are on, and curtains are drawn to allow maximum light into each space. If you have pets, it's a good idea to put away toys, beds and food dishes. For a more comprehensive article on Showing Your Home read here.
Should I Be Present During Showings to Answer Questions?
No. You definitely should not be present to answer questions. As noted above, it's best if the Buyer's Agent and Buyer arrive at a property with nobody there. This will create the most comfortable environment for them to picture themselves living in the house.
Aside from that, you never know when you might say something that costs you down the road in a negotiation or even in a lawsuit. It is best to let the professional real estate advisor you hired do what you hired them for. Any questions the buyer might have will be asked of you through your real estate agent.
What Are Subject Conditions?
A Subject Condition, also known as a Condition Precedent, is a condition placed into the Contract of Purchase and Sale to allow one party to perform a specific task. An example is a "subject to financing" condition. This is typically a condition placed in the Contract for the Buyer's benefit, which gives the Buyer a certain number of days to get final approval to obtain a mortgage from their lender.
Subject Conditions allow both parties to agree on key terms, such as price and dates, while still giving the parties time to perform due diligence without full obligation to proceed with the sale. When the party that the specific Subject Condition benefits has performed their due diligence to their satisfaction (or the specific satisfaction of the terms of the condition), the condition can be waived, removed or declared fulfilled. Once this has happened, the Contract of Purchase and Sale is unconditional and may proceed to Completion. Realtors call this an unconditional contract, and while money and title have not yet changed hands, it is when the sold sign is put up.
How Long Is a Typical Closing Period?
The closing period is the time between when the final Subject Condition is declared fulfilled and the new owners exchanging money for the title to the property. Simplified, it's the time between when the sold sign goes up and when the new owners move in. There is no standard, as this time is negotiable and dependent on the life situation of all parties. Closing periods can range from two weeks to several months (or even years in extreme events). Four to eight weeks is most common in our experience.
How Do We Deal With Low Ball Offers?
How to deal with low ball offers will depend on your geographic market, the current market conditions, and your preferred strategy. For those reasons, it is important you consult with your real estate professional. Technically speaking, you have three options: accept, decline or counter offer. The most important advice we can give is not to get insulted; in other words, to guard against getting emotional. Remember that this is business. We often recommend that our clients counter offer a low ball offer with an equally aggressive counter-offer – at or close to the full listing price. This sends the message that you are open to negotiating but not entertaining low ball offers.
What Happens if the Appraised Value Comes in Too Low?
Lenders commonly order appraisals to safeguard against lending money to a Buyer on a house that the Buyer overpaid for. If an appraisal comes in too low the lender may not lend the money. At which point, the Buyer may have the options of putting down a larger down payment, collapsing the sale, or trying to renegotiate.
When represented properly in the transaction, the Seller will never be in a position where they have to renegotiation. The question for the Seller becomes, is the appraisal accurate or did the appraiser make an error. If the appraisal is deemed to be accurate and the house is overpriced for the current market, the Seller will want to decide if they want to renegotiate with this buyer or simply wait and see if another buyer comes along that can and will pay more. There are many nuances to this situation, so it's critical that you discuss all your options with your real estate professional and perhaps even your lawyer.
How Does the Building Inspection Work?
Building Inspections occur when someone hires a professional inspector to come in and look for anything and everything wrong with a property. In our experience, Building Inspectors can almost always find multiple issues with any property. The question becomes, are these issues minor or significant?
While a Seller can pay to have a Building Inspection done before listing the property (often called a pre-inspection), it is more common for the Buyer to hire an inspector as part of their due diligence once they have entered a conditional Contract of Purchase and Sale.
In this case, the Building Inspector comes on-site to represent the Buyer. They will conduct a thorough inspection over several hours and then meet with the Buyers at the end to show a summary of their findings in a walk-through. The inspector will then create a written report and send it to the Buyer.
Assuming the Contract has a Subject to Inspection clause, the Buyer will then decide if they want to proceed, if they have grounds to walk away from the purchase, or if they wish to try and renegotiate the price or terms of the Contract. Whether or not the Seller decides to entertain a renegotiation typically depends on market conditions, whether the deficiencies found in the property were material and previously unknown, and their own personal situation. To understand more, we have outlined the costs associated with a Home Inspection in Understanding Home Inspection Costs in BC.
Why Isn't Anyone Looking at My House?
There are only four reasons why a house doesn't sell:
The condition is very poor
The Buyer cannot gain access for showings
The marketing of the property is not well done
The price is too high
When determining why your house isn't selling, you can typically eliminate #1 & #2. In regard to marketing, the questions are does the presentation of the house (photos, remarks, etc.) fairly represent the property in a positive light, and is the message getting out to the overall market in an effective way? If you work with a high-quality real estate professional, #3 can usually be eliminated quickly. This leaves price as the reason a house isn't selling. In our experience, the list price being too high is the most common reason a house does not sell.
If your house isn't even being shown, you need to examine if your asking price is grossly too high. A slightly overpriced house will be shown and sometimes attract low offers. A grossly overpriced house often won't be shown. So, look at your situation objectively, go through the above list of four reasons a house doesn't sell, talk to your real estate professional and decide what the problem is. Only by honestly assessing the problem can you find a useful solution.
Are Open Houses Effective?
The short answer is yes. Open Houses are one way of promoting a property for sale, and more promotion is a good thing. In fact, in a strong Sellers Market, an Open House may be one of the most effective ways to get a lot of Buyers through in a short period. A lot of buyers in a short period of time create hype, which is very good for the sale process. In a slower market (Buyers Market), Open Houses become somewhat less effective, as buyers feel less time pressure to view properties and submit an offer. However, they are typically still held, as in a slower market, no stone should be left unturned in pursuit of the right buyer.