Qualicum Beach Real Estate Market Continues to Soar in 2022
Posted by Chris Fenton on Monday, May 2, 2022 at 10:00 AM
By Chris Fenton / May 2, 2022
Comment
About Qualicum Beach
Along the eastern coast of Vancouver Island, there are several small towns and communities that offer a relaxed pace of living, beautiful oceanfront settings, and a warm sense of community that make them ideal destinations for young families, retirees, and more.
One of the most quaint and inviting communities of this sort is Qualicum Beach, which is considered one of the most desirable of Vancouver Island's communities. Home to an endless stretch of beaches, beautiful gardens and old-growth forests, plenty of provincial parks, and easy access to nearby communities filled with convenient amenities.
Living in Qualicum Beach is all about enjoying the stunning natural surroundings, using the community's ample recreational facilities, and enjoying locally produced food, art, and culture.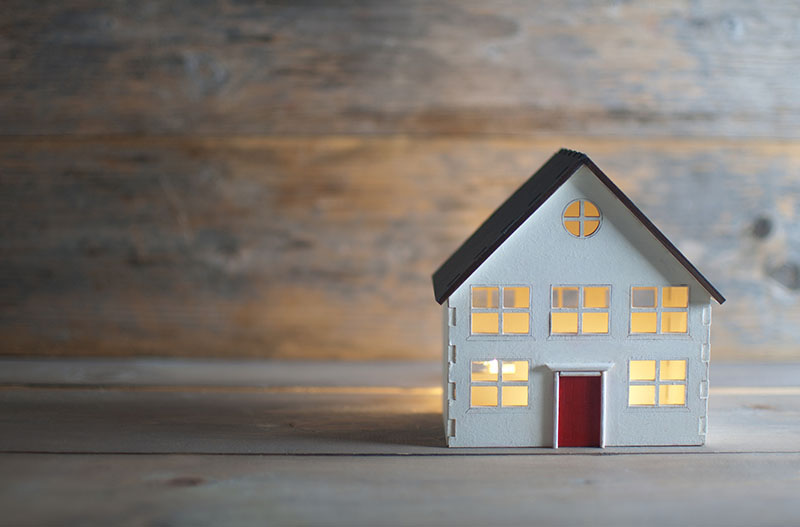 Along the western section of Qualicum Beach—in the area slightly removed from the town's renowned strip of beautiful properties and parks along the oceanfront—you'll find quiet, residential neighbourhoods. In West Qualicum Beach, there's a community hall, tranquil resorts and campgrounds, regional parks, and schools and recreational areas.
The central area of Qualicum Beach consists of the town's small downtown core, which has plenty of green spaces, in addition to a majority of the amenities that residents use. In Central Qualicum Beach, you'll find The Old School House Arts Centre, Oceanside Arts Gallery, the museum, the swimming pool, hotels, and most of the town's restaurants and cafes.
The most idyllic part of Qualicum Beach is the easternmost area, right along the water. There, you'll find the town's sprawling beach areas and its oceanfront hotels and resorts.
Slightly to the north of Qualicum Beach along the Old Island Highway, you'll find the small region known as Lighthouse Country, which consists of the smaller communities of Dashwood, Qualicum Bay, Bowser & Deep Bay, and Dunsmuir. These communities can make excellent mini road trips from Qualicum Beach, and each has its unique charms to offer visitors.
Qualicum Beach's Real Estate Market
As has been the case across the province in recent years, the cost of real estate in Qualicum Beach has risen at a scorching pace lately, with no signs of cooling off. This year's March saw an increase in the community's real estate inventory, as active listings grew by nearly ten percent from March to April and sixty percent from February to April.
This March, the average price of a single-family home reached a record high of $989 800 in the Qualicum Beach area—an increase of around thirty-nine percent over the last year. This is the highest average cost in the Vancouver Island Real Estate Board area. Across the entire region, the average price of a single-family home is now $851 700, an increase of around thirty-five percent.
After the Parksville-Qualicum area, the following most expensive markets in the region are:
Nanaimo (with a benchmark price of $887 700).
The Cowichan Valley (at a benchmark price of $843 000).
The Comox Valley (with a benchmark price currently at $838 600).
More affordable areas include Port Alberni and Campbell River.
Meanwhile, the average cost of an apartment across the VIREB area is up around thirty percent to $431 100, while the average cost of a condo is up around thirty-one percent to $642 000. Between 2020 and 2021, the price of a single-family home grew in Qualicum Beach by nearly twenty percent, from $627 000 to $746 000 on average.
The number of homes sold in Qualicum Beach nearly tripled between 2020 and 2021, from 40 to 119, and homes spent less than half as long on the market on average, with residential properties selling after 19 days on the market on average, compared to 53 days on average during the same period last year.
These factors add up to a truly competitive real estate market in this small island town. With a population of around nine thousand residents, the housing stock isn't vast, to begin with, and those interested in investing in Qualicum Beach are advised to exercise patience and diligence.
Why Buy a Home in Qualicum Beach
Sustained demand in the Qualicum Beach real estate market is linked to the increasing interest in Vancouver Island's real estate. The opportunity to live in a tranquil yet well-connected community along the Strait of Georgia's waters appeals to real estate investors with a range of goals and interests.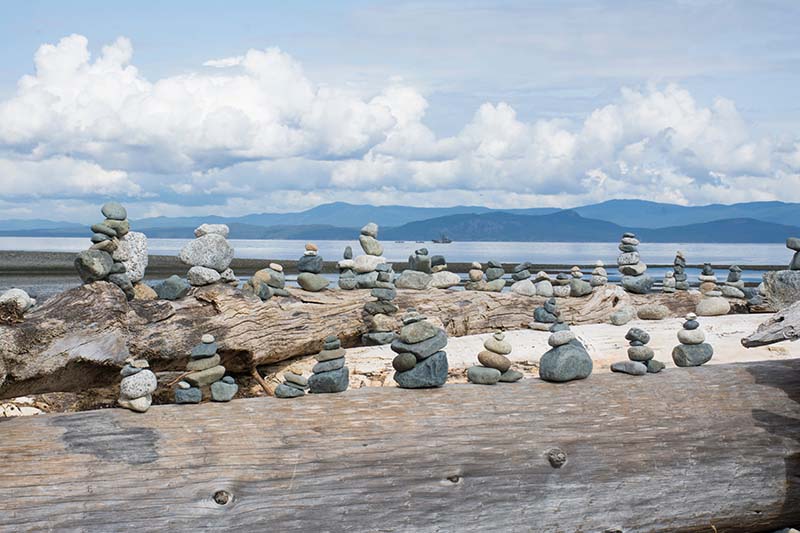 Growth in the area's real estate market also has links to the increasing popularity of working from home. Recently, Telus announced expanding its 5G internet network to Qualicum Beach and Parksville as part of a $13 billion investment in improving its high-speed internet coverage in the province.
The expansion of some of the fastest internet in the country to Qualicum Beach will make working from home increasingly attractive, drawing more young professionals who wish to live in scenic areas outside of major cities. Here are some of the other perks of investing in Qualicum Beach's real estate:
Beautiful Natural Scenery
Within the town of Qualicum Beach, there are over four kilometres of picturesque, sandy beaches. Residents and tourists alike take to the shores for swimming, sunbathing, and skimboarding during the summer months. All along the beachfront promenade, there are shady trees, picnic tables, and play areas for children.
The Qualicum Beach Heritage Forest is another of the most beautiful areas in Qualicum Beach. This fifty-acre forest is filled with old-growth trees that are centuries old. A peaceful mulch trail winds through the trees, offering visitors the opportunity to observe endangered plants, rare bird species, and a salmon-filled stream.
Particularly in the springtime, Qualicum Beach is filled with the fragrant aroma of flowers, as there are several beautiful garden areas within the city. Milner Gardens is a garden oasis near the ocean, with nearly thirty hectares of beautiful woodland that features an extensive collection of flowers, including rare rhododendrons.
Qualicum Beach is known for having zoning laws that protect the town from unwanted growth, helping it to retain its peaceful atmosphere. It's a quiet town that's very walkable, and one of the top attractions of calling Qualicum Beach home is the beauty that surrounds you at every turn.
Plenty of Things to Do
Qualicum Beach is one of the province's top retirement destinations, with one of the highest median ages anywhere in the country. While the town is undoubtedly lacking in terms of the type of nightlife options you'll find in larger cities on Vancouver Island like Victoria and Nanaimo, the opportunities for outdoor recreation are impressive.
Within close reach of Qualicum Beach, you'll find extensive options for exploration and adventure in Horne Lake Caves Provincial Park, with its vast network of hiking trails and caves to explore. Other impressive options relatively close by include Little Qualicum Falls Provincial Park, Spider Lake, and Cameron Lake.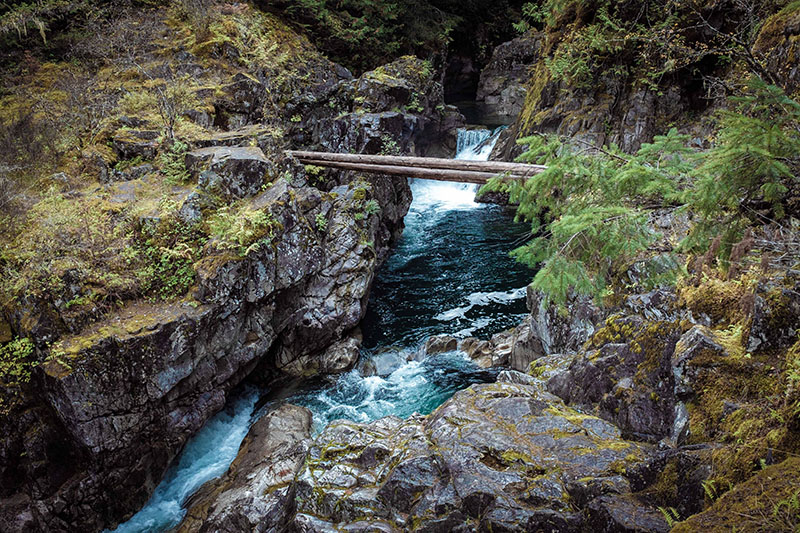 Qualicum Beach is located right next to the small city of Parksville, and the two communities are often mentioned alongside one another. In Parksville, there's the massive Rathtrevor Beach Provincial Park —one of the largest and most scenic beach areas on the east coast of Vancouver Island.
Growing Rental Market
Real estate investors looking for income-producing rental properties could be drawn to the Qualicum Beach real estate market. The community is a tourist hotspot, and condos that feature ocean views are likely to draw consistent interest from renters. Because Qualicum Beach gets mild weather year-round, it's also a solid option for vacation and short-term rentals.
Welcoming Community Feeling
Qualicum Beach is home to quaint independent shops and plenty of small boutiques, galleries, and cafes—without any large franchises or corporations around. For this reason, those looking to live in an area with a strong sense of community are likely to find Qualicum Beach attractive.
Because it's surrounded by beautiful scenery and offers a relaxed pace of life, Qualicum Beach is home to plenty of visual artists. Qualicum Beach residents have the opportunity to take in plenty of galleries exhibiting local artwork and engage with local artists and the myriad of artisans, craftspeople, farmers, and more who call the area home.
Strong Amenities for Retirees
Qualicum Beach is widely known as a popular destination for retirees from across the country. In fact, the town has been referred to as "Canada's Paradise for Seniors." The reasons are well accounted for—the community is safe, accessible, quiet, and features some of the mildest temperatures you'll find anywhere in Canada.
The average age in Qualicum Beach is over sixty-five, and the solid choices for retirement communities in the town include Berwick Qualicum Beach, The Gardens at Qualicum Beach, and Hawthorne Place.
In Qualicum Beach, there are initiatives toward promoting healthy and social lifestyles for seniors, including morning walking groups, evening dinner groups, and golf clubs that play rounds together at the town's well-regarded courses.
Qualicum Beach is certainly worth consideration for retirees looking to live a social and engaging lifestyle. The town's Active Aging Week offers several physical and social programs geared toward helping seniors learn new skills in a supportive environment. The Echo Players Society puts on community theatre events, and art and photography classes are also offered.
Solid Transportation Options
Qualicum Beach is a small, seaside town, and transportation does require some planning, particularly for those who are new to the community and don't have much experience getting to and from Vancouver Island.
However, for such a small and quaint town, local transportation options in Qualicum Beach are relatively strong. It's located along BC Highway 19A—referred to interchangeably as the Oceanside Route and the Old Island Highway—which puts it at an easy thirty-minute drive south to Nanaimo: Vancouver Island's second-largest population centre.
Nanaimo provides Qualicum Beach's link to the Lower Mainland, as BC Ferries offers regular sailings to the Vancouver area out of Nanaimo's Departure Bay Ferry Terminal. Qualicum Beach also has a small airport with flights to Vancouver provided by Iskwew Air. Island Link Bus and RDN Transit provide public transportation options from Qualicum Beach to other destinations around Vancouver Island.
Factors Pushing Qualicum Beach Prices Upwards
Exponentially increasing real estate costs across Vancouver Island have become the norm in recent years. In Qualicum Beach, a strong seller's market means that many of the homes sold see multiple offers and bidding war scenarios, regularly driving sale prices above asking prices.
A seller's market such as the one currently seen in Qualicum Beach can make for excellent returns for real estate investors selling their property, but it also introduces risks.
There may be pressure to submit unconditional offers that aren't dependent on financing and inspection considerations for buyers. Industry experts say over 70% of the offers made in competitive real estate markets across the province in the last year were made without conditions, leading to significant problems down the road if repair costs or financing issues appear.
There has been a recent attempt by the provincial government to mitigate these risks for buyers by introducing the Homebuyer Protection Bill. This bill includes a "cooling off period" for those buying real estate to help ensure financial details and inspections are solid before proceeding.
Even with the improvements proposed under the Homebuyer Protection Bill, some real estate experts across Vancouver Island have suggested further changes will be necessary to improve affordability in markets like Qualicum Beach. Here are some other factors driving prices upwards in the area:
Limited Supply
In the years between 2016 and 2021, the population of British Columbia as a whole grew by nearly eight percent—the second-largest increase in the country. Housing growth has not kept up simultaneously, leading to limited supply and rising real estate costs across the board.
In highly desirable communities like Qualicum Beach, the shortage in supply has been felt the most strongly. As home prices continue to soar to unprecedented heights, there has been increased difficulty faced by first-time buyers and those first looking to enter hot real estate markets like the one in Qualicum Beach.
A recent report showed that in British Columbia, between twenty-nine and forty-one percent of housing is owned by those who own multiple properties, including recreational and vacation properties. Recently, the federal government has put forward new legislation geared at helping first-time buyers afford properties and making real estate less accessible to investors from outside the country.
Increasing Demand
In Victoria—Vancouver Island's most expensive real estate market—more and more communities have crossed the $1 million benchmark for single-family homes in recent months. Only the communities of Esquimalt, Malahat, and Sooke remain under the one million dollar mark and likely won't stay there for long.
Real estate experts have pointed to limited listings as a significant price increase driver in Victoria. The low number of active listings has sent real estate investors interested in Victoria towards other markets, including Qualicum Beach.
New Developments Planned in Qualicum Beach
Debates about relieving some of the pressure on the Qualicum Beach real estate market have been ongoing recently. As locals will tell you, it's relatively rare for newly built homes to hit the market in Qualicum Beach.
While introducing measures on the provincial and federal levels, including cooling-off periods, increased interest rates, and disincentives from non-resident investors, may reduce market pressure, there have been calls for new developments to be pushed through more rapidly to meet the upswing in demand.
Areas in Qualicum Beach that are seeing new construction include the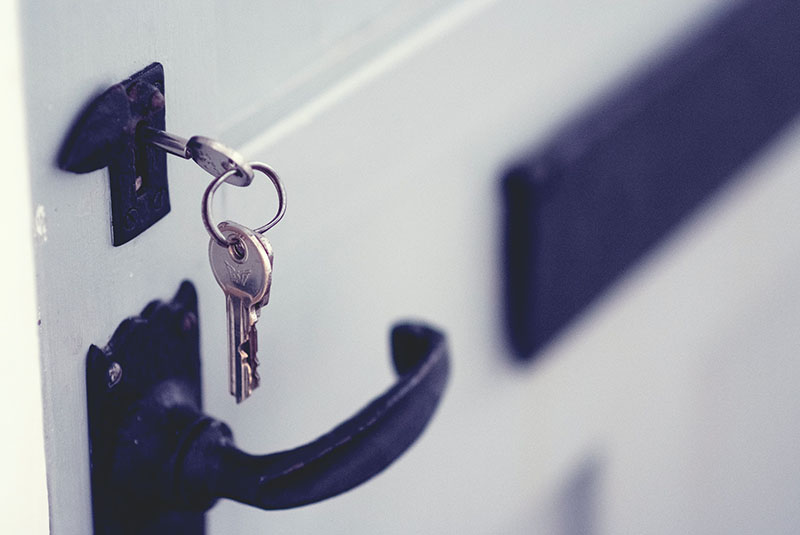 Seacroft Estates development, which features large multi-acre properties with idyllic locations, backing onto large greenspaces, and walkable distances from the ocean. Homes in Seacroft Estates are being built by Ballard Fine Homes, a Parksville-based home builder company known for producing high-quality new homes in the Oceanside area.
Currently in the development phase is a new subdivision in the Eaglecrest area of Qualicum Beach. The development is being planned by Todsen Design & Construction, who have been building homes in the area for more than four decades. This new subdivision would be located right along the oceanfront, looking out over the Strait of Georgia. These properties would also be situated beside Eaglecrest Golf Course and Milner Gardens.