Purchase Plus Improvements Mortgage
Posted by Chris Fenton on Monday, January 11, 2021 at 10:00 AM
By Chris Fenton / January 11, 2021
Comment
In Port Alberni, as in any real estate market, many homes for sale could benefit from cosmetic or functional upgrades. This is especially true in the Alberni Valley, with a majority of the houses built between 1950-1970. As a buyer, creating a list of your needs and your wants is crucial, a step we highly recommend to our clients early in their house hunting process.
When you begin viewing potential homes, you start by looking for ones that meet all of your wants and needs. As a seasoned real estate agent, in my experience the perfect home rarely exists and you will begin to make compromises. What if you find the absolute perfect home except for one thing? Maybe it doesn't have the modern kitchen you want. Not to worry, you can still buy that perfect home.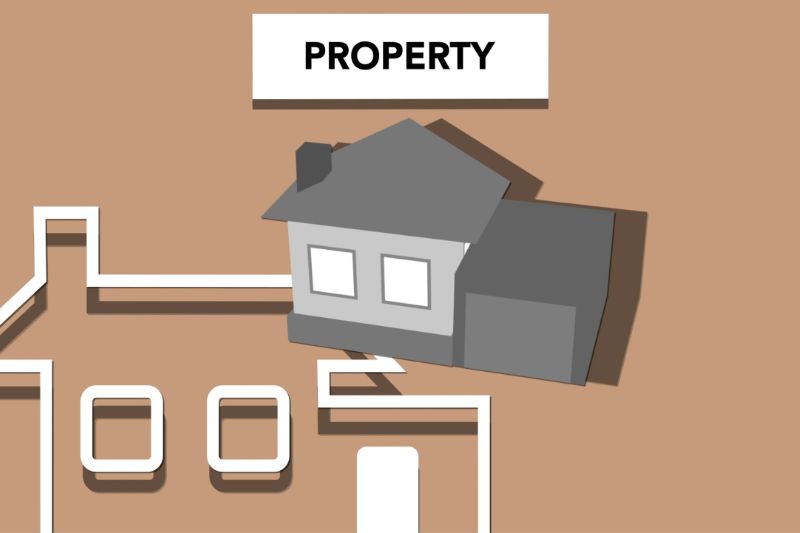 Introducing the Purchase Plus Improvements Mortgages. In simple terms a Purchase Plus Improvements Mortgage allows you to finance the purchase of the home and the cost of the renovations. Not all improvements are permitted by CMHC (a mortgage loan insurer). As a disclaimer, I am writing this article because I think Purchase Plus Improvements Mortgages are a great option that too few people know about, but I am not a Mortgage Specialist and you should consult with a professional early on in the home buying process. My understanding is that as a rule of thumb, improvements that increase the value of the home are usually acceptable, whereas more functional upgrades tend not to be acceptable.
Purchase Plus Improvements Mortgage Example:
You've found the perfect house but you'd like it to have a modern kitchen. The estimated cost of the kitchen renovations is approximately $40,000. The current appraisal value and sale price of the home is $400,000. Instead of the standard 5% down on the $200,000 ($20,000), a Purchase-Plus Improvements Mortgage lets you place 5% down on the future value of the home ($440,000) which includes the added value of the kitchen renovations.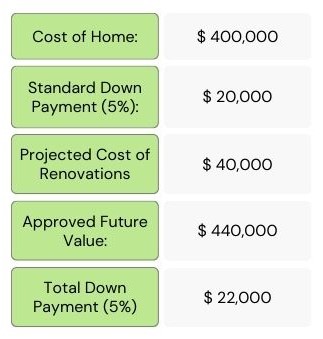 The great thing about this mortgage product is that you can get the perfect house with only 5% down. On top of that you get to benefit financially from improving the home's value, rather than paying someone else a premium for a house that already has similar renovations done.
In the past, people who didn't know about Purchase Plus Improvements Mortgages would purchase a house, and later approach their bank for a second mortgage or line of credit to undertake renovations. The problem with this approach is that once you own a home, the maximum you can borrow against it by law is 80% of its value. This means that if you only have 5% as a downpayment, it will be impossible to borrow money after the fact to undertake renovations. For this reason it is important to explore this fantastic mortgage option early in the buying process.
Purchase Plus Improvements Mortgages are an interesting topic and great product. If you have any questions about how they work, please let us know. If we don't have the answers for you, we'll find a Mortgage Specialist who will. Happy house hunting!