Prospective Sellers in Maple Ridge Encouraged to List Now
Posted by Chris Fenton on Monday, June 27, 2022 at 10:00 AM
By Chris Fenton / June 27, 2022
Comment
Over the past few years, residents of communities across the Lower Mainland saw unprecedented increases in real estate value month after month. Several factors, including limited supply and pent-up demand partially owing to the pandemic, sent prices skyrocketing in markets like Maple Ridge, which have historically been sites of more gradual growth.
Across the Metro Vancouver area, bidding wars, multiple offers, and risky unconditional offers became the norm. Many prospective buyers eying first properties found themselves priced out of the market, while sellers found themselves in an enviable position.
Last year, the single-family home benchmark price across the Lower Mainland hit the $2 million mark. While the prices in communities like Maple Ridge continue to be significantly lower than the region as a whole, the effects of a red-hot buyers market were felt across the board and were amplified in suburban areas where lower demand was the norm.
However, there are signs of the real estate markets in communities across the province heading back towards a normal level. The factors that are causing some experts to suggest now is the time to list your homes include rising interest rates with further increases on the way, an influx in the inventory of available homes, and properties spending far longer on the market than they did just a year ago.
While the Maple Ridge real estate market has been slightly cooling off over the past few months, it remains a seller's market. While sales have slowed, properties still tend to change hands relatively quickly. Prices remain high compared to the period before the recent surge in prices, and there are plenty of out-of-town purchasers to whom the Vancouver area's prices remain affordable.
Real estate experts have been pointing to the current cooling off of the market as an indicator that it could be a great time to sell, as future interest rate hikes and increased supply could send prices lower in the coming months. Let's take a closer look at Maple Ridge's housing market and the factors affecting it lately.
Key Factors That Could Make Now the Time to Sell in Maple Ridge
Property value pullbacks have been seen in markets across the Lower Mainland over the past few months. Maple Ridge has been particularly on the radar of real estate experts because it saw the sharpest decrease in prices of any community in the Lower Mainland from February to May of this year.
Between February and May of 2022, the price of a detached home in Maple Ridge dropped from an average of $1.55 million to its current average price of around $1.32 million—a fall of just under fifteen percent. Other municipalities with drops in average property values in the fifteen percent range during the same period include New Westminster and Surrey.
Meanwhile, property prices in Vancouver remained relatively stagnant over the same period, remaining at an eye-popping $2.5 million on average, dropping by only half a percent. The only relatively large municipality in the Lower Mainland that saw an increase in average value during this period was West Vancouver—the region's most expensive area. In West Vancouver, the average cost of a detached home rose another 14% to an incredible $3.52 million.
One reason communities like Maple Ridge, in particular, have seen a pullback over the past few months is how interest surged in overlooked communities as demand dropped to historic lows in municipalities nearer to Vancouver.
With the supply of properties approaching more reasonable levels lately, buyers may find themselves refocusing their searches on the Lower Mainland's more centrally-located communities. Maple Ridge has long been known as one of the Lower Mainland's more affordable housing markets, and prospective buyers who found themselves priced out of more expensive areas may be refocusing their efforts in light of declining costs in other communities.
Maple Ridge is a quickly growing city, and it is home to some of the most scenic landscapes and tranquil public areas you'll find in the Lower Mainland. It can be one of the ideal areas for young families, retirees, and those who enjoy spending plenty of time outdoors. At the same time, those who value being surrounded by shopping and nightlife may find Maple Ridge limiting. The same goes for those without cars, those who dread long commutes, particularly now that many workers are returning to in-person workspaces.
The frenzied environment of Maple Ridge's housing market has finally calmed to some degree, and buyers find themselves in a position to carefully evaluate their housing options and look for a great fit. Sellers, too, should take advantage of the continued relative strength of the Maple Ridge market and consider listing soon to maximize their returns. Here are some of the most significant factors currently affecting Maple Ridge's real estate market.
Rising Interest Rates
According to the chair of the Real Estate Board of Greater Vancouver, strategic interest rate hikes have made buyers consider their buying options more carefully than before. Comparing the number of homes sold in Metro Vancouver from May 2021 to May 2022, the number fell by 32%, from 4,268 to just 2,918 this year. Sales across Metro Vancouver in May were around 13% below the ten-year average for the month.
In March 2022, the Bank of Canada raised the key interest rate from .25% to .5%, the first time it increased the rate in around six years. Some experts expect continued increases that could bring the rate to about 2% by the summer of 2024. Meanwhile, some projected fixed-rate five-year mortgages to increase to a ceiling of 5% by 2023.
REBGV Chair Daniel John says buyers appear to be taking more time to understand how the mortgage market is changing in the province. Lately, buyers seem to be doing their due diligence and exploring their options thoroughly. This contrasts with the extremely rapid nature of the buying process in the previous two years.
Modest Forecasted Price Growth
In the earlier stages of the pandemic, buyers across the Lower Mainland began scrambling to find properties, creating unforeseen price leaps that extended from market to market and impacted houses in every style to some degree.
Now, the British Columbia Real Estate Association is projecting that total properties sold in 2022 will be a 30% drop from the previous year, and there could be another 8% or so drop in 2023. Of the twelve real estate boards in British Columbia, the decline in home sales is projected to be the biggest in Metro Vancouver.
And this decline in properties sold is projected to align with home price growth decreases, according to the REBGV. Home price growth is projected to increase by nearly 8% in 2022, but the increase is projected to be less than half a percent over the next year. The total number of homes sold across the province is expected to fall by around a quarter this year.
According to Brendon Ogmundson of the British Columbia Real Estate Association, a big chunk of the ongoing slowdown is attributable to the expectation (shared by real estate experts) that mortgage rates will continue to increase to around the 4% mark soon. The highest rates seen in more than a decade.
At the same time, because many communities—including Maple Ridge—saw such low numbers of available properties during the high point of the real estate market frenzy, it will likely take over a year or more for inventory levels to reach what experts consider to be normal volumes. This drawn-out period will keep sellers in markets like Maple Ridge relatively favourable.
Possible Bubble Burst Projected by Some Experts
Some influential real estate analysts—including the Oxford Economics international research group—have seen warning signs of a real estate bubble across Canadian markets that could be susceptible to bursting in the coming years.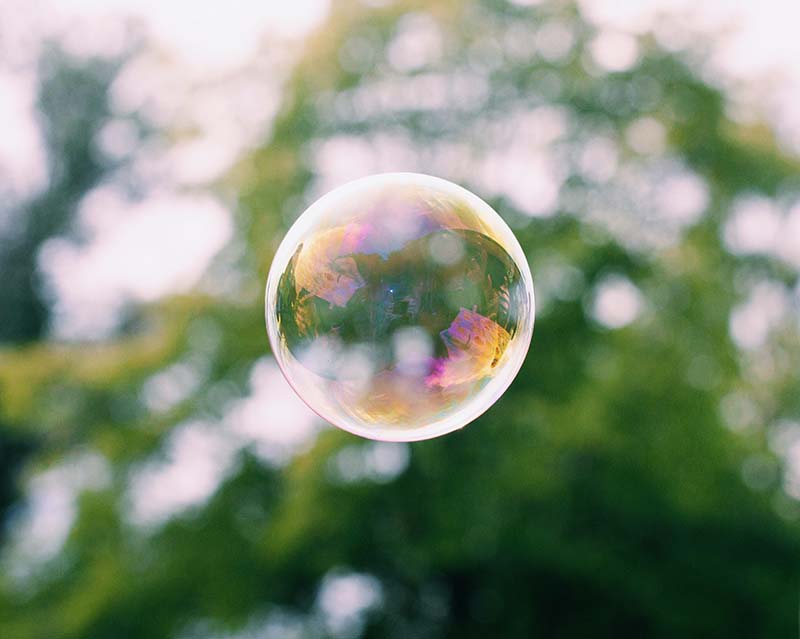 Oxford Economics has projected a possible hit of 24% to home prices across the country between fall of 2022 and summer of 2024. A drop that, paired with rising interest rates, could be a brutal hit to those who stretched their budgets to get in on the recent frenzied conditions in markets across the Lower Mainland and Vancouver Island.
In 2021, the overall average cost of homes in Canada was around 19% higher than a median-income household's borrowing capacity. That number is expected to stretch closer to the 40% mark in the coming years.
Rising interest rates are expected to negatively impact Canadians' borrowing power, leading to further falling demand. Other factors projected to contribute to a potential decline in property values in Canada include possible new restrictions on house flipping, foreign ownership, and vacant properties possessed by non-residents—measures aimed at increasing demand and making homeownership more feasible for Canadians looking to enter the market.
It's worth noting that even the potential 24% decrease in property values projected by Oxford Economics would leave home prices in Canada around 15% higher than before the pandemic began. However, in Oxford Economics' report, they also outlined the possible scenario of a 40% crash similar to the one seen in the United States in 2008, albeit attributable to significantly different factors, as Canada has fairly rigorous protections against subprime lending.
Real estate markets like Maple Ridge remain robust despite property values declining following historic highs. For sellers, though it may not currently be as easy to fetch the kind of returns seen at the most frenzied points of the past two years, property values remain not too far off of historic highs, and it could be a great time to put a property on the market.
Properties Spending Longer on the Market
Across the board in Metro Vancouver, the number of homes listed for sale in the MLS system this May was around 10,000, which is nearly a 9% increase compared to the same period last year. However, the number rose by more than a thousand properties compared to this April, taking some pressure off the market and slowing down sales somewhat.
Back in February of this year, homes spent an average of only nine days on the real estate market in Metro Vancouver. As of June 2022, that number has climbed to around 32 days on average, offering buyers more time to find a property that fits their needs and budgets. For sellers, properties spending more time on the market could be an incentive to list sooner to attract motivated buyers who could pursue other options.
Overall in May 2022, the sales to active listings ratio across Metro Vancouver was 29%. Looking at specific property types, the ratio was highest for condos at 38% and lowest for detached homes at 18%. Generally, the higher a SAR is, the more demand there is in a particular market since it means a more significant portion of the available supply has sold.
The sales to active listings ratio has dropped in Metro Vancouver over the past few months. However, real estate analysts tend to say that real estate prices usually fall when a SAR drops below 12% for a sustained period and that a more than 20% ratio is considered a seller's market. Sitting at 29%, the ratio in markets like Maple Ridge still indicates favourable conditions for sellers, even though prices have slipped somewhat in the past few months.
Decreasing Property Values Particularly Felt in Maple Ridge
In Maple Ridge and Pitt Meadows, the number of houses sold in both communities this April was 103, which dropped a third compared to the 153 sold the month before. Only about half as many houses were sold in April 2022 compared to April 2021. Maple Ridge and Pitt Meadows also saw the largest surge in prices of any communities in the Lower Mainland the year before, which may have made them most susceptible to a correction.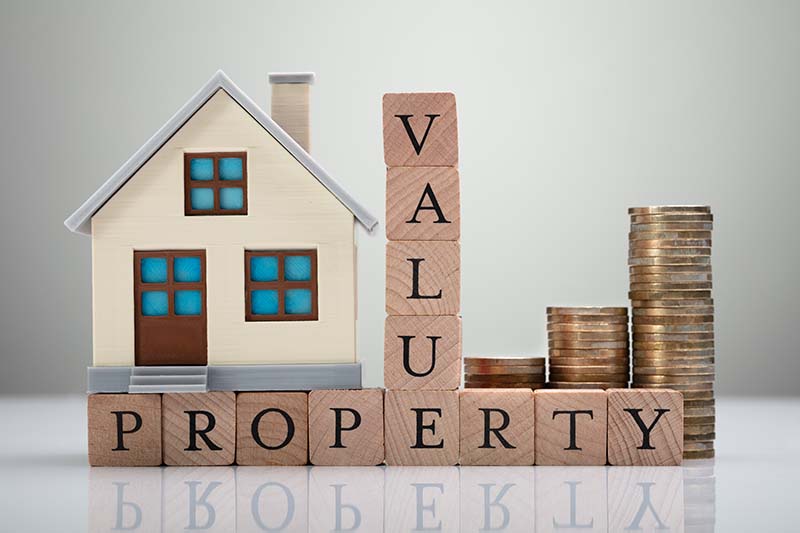 The rapid rise in property values in suburban areas like Maple Ridge is commonly attributed to the phenomenon of property owners from urban areas—like Vancouver's downtown core and other large population centres like Burnaby—relocating to the more remote suburbs where their dollar stretches further. This, in turn, sent prices in these suburban areas upwards and created an unprecedented spike in demand in communities like Maple Ridge.
Real estate experts have pointed to the upside that the decreased pressure on the Maple Ridge market, in particular, could have. Those priced out of the Lower Mainland's real estate market may be coaxed back into the marketplace by a price dip, opening up access to homes to a broader pool of prospective buyers.
There are perks for sellers when buyers have more time to consider their decisions, secure solid financing, and perform their due diligence. While there are clear benefits to receiving multiple offers and having a home sale go through as soon as possible, a less frantic pace can make for a more stress-free and carefully considered transaction for both parties.
Terminated Listings Are On the Rise
One clear sign that the real estate market in Maple Ridge and surrounding communities is slowing down to some degree is that terminated listings are rising. The rise of terminated listings is seen as a symptom of the impact of increased interest rates on buyers and sellers alike.
A terminated listing tends to occur when a property hasn't sold during the seller's ideal timeframe or did not receive suitable offers during an offer day scenario. A seller will typically relist their property to draw in new prospective buyers. Sellers also tend to terminate their listings if they wish to wait for housing market conditions to pick up or if they feel their property has spent too long on the market.