Pros & Cons of Living in a City like Oak Bay
Posted by Chris Fenton on Monday, November 14, 2022 at 10:00 AM
By Chris Fenton / November 14, 2022
Comment
Oak Bay has long been known as Victoria's premium place to live. This prestigious neighbourhood that oozes elegance may be a perfect fit, or it might not. If you are considering moving yourself and your family to Oak Bay, you may wonder if Oak Bay is the right community for you.
Oak Bay is an oceanfront community located on the southern tip of Vancouver Island that forms part of the Greater Victoria Area in British Columbia. Oak Bay was named after the Garry Oak tree that is prevalent in the neighbourhood, and many of the streets are lined with these beautiful old-growth trees.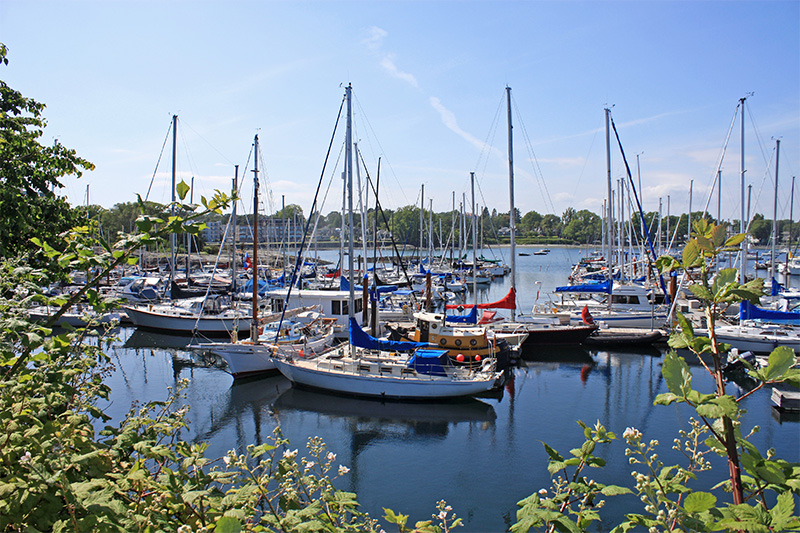 As stunning as it is, Oak Bay is not for everyone. This community has its drawbacks, as do most. Educating yourself on Oak Bay's qualities and deficiencies is important before deciding to move to this neighbourhood.
Is Oak Bay a good place to live? Is Oak Bay safe, and is Oak Bay a good place to retire? Let's dive into the pros and cons of living in Oak Bay to answer these questions and more.
What are the Upsides of Moving to Oak Bay?
Oak Bay is known for many things, including its opulence, beauty, English charm, gorgeous mansions and oceanfront location, to name just a few.
Amongst several advantages, Oak Bay is considered the safest place to live in Greater Victoria, making it especially appealing for retirees.
Oak Bay is an Affluent District
Oak Bay was originally developed for the wealthy residents of Victoria, BC, where many of the original houses and mansions still stand today. The famous architect Francis Rattenbury, who designed The Empress Hotel and the Legislative Buildings, created many of the homes in Oak Bay, including his own.
Uplands Estates is one of Victoria's most exclusive and elite neighbourhoods. The Uplands runs along the east coastline of Oak Bay and offers stunning ocean and waterfront views for many of the large estate-sized houses in this area. The streets are lined with gorgeous old-growth trees, striking lampposts and beautiful gardens.
Along with its upper-class reputation, Oak Bay is considered an academic area where many upscale schools offer education for all ages. The University of Victoria draws students from around the world and is located in the District of Oak Bay. This beautiful expansive green campus sprawls into Oak Bay's adjoining northern neighbour, the District of Saanich.
Oak Bay residents have access to a prestigious private school, Glenlyon Norfolk School. Originally the home of architect Francis Rattenbury, this beautiful heritage building sits on the waterfront and offers an idyllic setting for children to learn, explore and play.
Many prosperous residents of Oak Bay are members of the stunning oceanfront and world-famous Victoria Golf Club. Oak Bay's Royal Victoria Yacht Club was established in 1892, making it the oldest yacht club in western Canada that provides its Oak Bay members with social and seafaring opportunities.
Another beautiful waterfront fixture is the Oak Bay Marina, where locals enjoy fine dining, boating and other water sports. Oak Bay residents can indulge at the spa, partake in events or dine at the luxurious Oak Bay Beach Hotel, which was designed after a historical English Manor House.
Oak Bay has Character
Charm, character, beautiful old heritage buildings and an abundance of British influence are plentiful in Oak Bay. Oak Bay is one of the oldest neighbourhoods in Victoria, BC and has retained much of its traditional and picturesque English charm. In fact, Oak Bay was fondly nicknamed "Tweed Curtain" due to its British heritage.
House styles in Oak Bay range from heritage, Tudor, arts and crafts, and mid-century modern to elaborate contemporary west coast designs. Most of the houses in Oak Bay have ample square footage containing four or more bedrooms and sits on large lots.
The architecture in Oak Bay is exceptional, and several mansions and large estates offer indoor theatre and workout rooms, pools, guest accommodations, private docks and sprawling open floor plans. The majority of houses in Oak Bay were built pre-1960, with over half of these homes built before 1945.
In the core of Oak Bay sits the iconic Oak Bay Village, which is rich in history and is considered to be the district's downtown. This quaint village has a graceful old-world charm and small-town vibe where many enjoy its boutique shops, cafes, old English pubs and more.
Located close to Uplands Estates and Willows Beach, Estevan Village has a distinct seaside atmosphere treasured by many. Oak Bay residents regularly visit to shop or eat, supporting the community's economy and local business owners.
"Hollywood North" was once a term used for Oak Bay, as throughout the 1930s, many films were produced in Greater Victoria and Oak Bay. Willows Beach Park was turned into a film sound stage that was used to produce over fifteen films with numerous Hollywood stars.
Oak Bay Offers an Idyllic Oceanfront Location
The District of Oak Bay is situated east of Victoria along its coastline. Beautiful parks, beaches, marinas and walkways are prevalent in Oak Bay.
Willows Beach is a popular suburban beach and park for the residents of Victoria. This shallow sandy beach, green park, and play area offer beautiful views of Discovery Island and Mount Baker that is enjoyed by many. You will often see residents engaging in various outdoor activities at Willows Beach, such as walking along the esplanade, swimming, paddling, beach volleyball, family gatherings and more.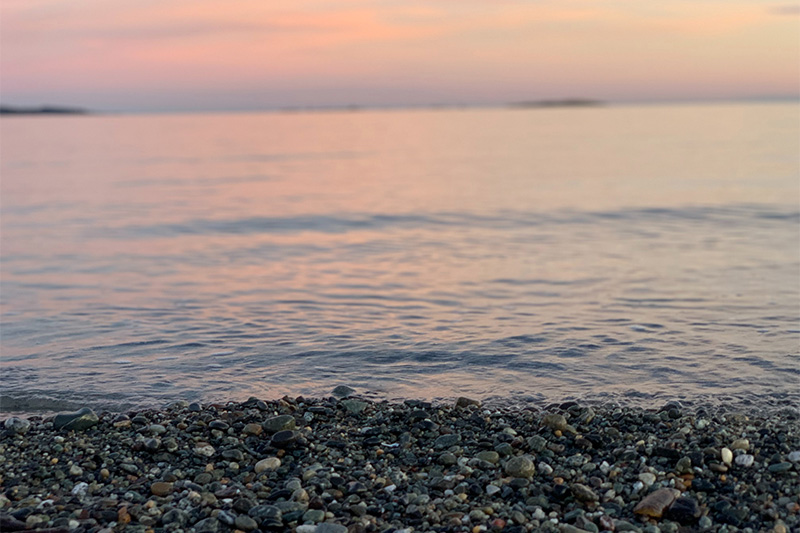 The Oak Bay Tea Party is a long-standing tradition that takes place annually at Willows Beach. This popular Oak Bay event began in 1962 that provides community support and entertainment for the entire family.
Gonzales Beach is situated southwest of Oak Bay and is another favourite beach for the locals of Victoria. Cattle Point is a beautiful, protected natural park along the coastline of Oak Bay that offers stunning mountain views and waterfront walkways.
Oak Bay is located minutes from downtown Victoria and Saanich, giving this community all the amenities, entertainment, activities, shopping, restaurants and conveniences it could need.
What are the Downsides of Moving to Oak Bay?
Just because Oak Bay, BC, receives the highest accolades in Victoria does not mean it is the best place for you or your family to call home. Your new neighbourhood should be comfortable and provide you with everything you need.
Oak Bay has the Most Expensive Real Estate in Victoria
If you are looking for an affordable home to buy, Oak Bay may not be the right neighbourhood for you. Oak Bay is known to be a prosperous luxury community. As such, the cost of living in Oak Bay is more expensive than in others.
Real estate sales in Oak Bay are historically the highest in all of Greater Victoria, and this trend remains strong. Because of Oak Bay's highly desirable real estate, buying a property in Oak Bay can be a solid and wise real estate investment when this neighbourhood appeals to you and is within your means.
Mostly single-family homes, there are a select few condominiums, townhouses and duplexes, making the cost to purchase property in Oak Bay pricier than its neighbouring communities. Many of the small older houses have been developed into large upscale homes, leaving the opportunity to buy a less-expensive house in Oak Bay slim.
Homeowners typically pay higher taxes in Oak Bay, especially for a waterfront home or large estate-sized lot. The general cost of living in Oak Bay is steeper than in other areas. According to Statistics Canada, the average household salary in Oak Bay is more than $90,000, with many households earning over $150,000 annually.
Oak Bay has a Mature Demographic
Now, if you are wondering if Oak Bay is a good place to retire, you only need to look at its demographics. With a population of close to 18,000, almost half the residents in Oak Bay are over the age of 65, and more than 65% of locals are over 55.
This statistic may be a pro or a con and comes down to personal preference. Oak Bay offers a quiet, private and safe neighbourhood; however, if you prefer the vibrancy of a social lifestyle, entertainment or a downtown vibe, you may find it elsewhere.
If you wish to live in a community with relatable and like-minded individuals, you may want to consider those currently living there. Close to 15% of Oak Bay's population is under the age of 44, and this statistic could influence the neighbourhood of choice for a young family or professional.
Are people moving to Oak Bay? Statistics Canada shows a slight decline in Oak Bay's population over the past five years, giving reason to believe that more people are leaving than moving to Oak Bay.
Oak Bay is Slow to Grow
This municipality of Greater Victoria is considered to be far behind the others as developments are often turned down in Oak Bay, resulting in very little growth or change for the area.
The District of Oak Bay has been known to take years to decide an outcome for development applications causing developers and land investors to steer clear of Oak Bay. Many expansion applications are not favoured by the council of Oak Bay.
Oak Bay's stagnant growth has created a scarcity of condominium buildings and other strata properties. Home buyers wishing to purchase property in Oak Bay are limited in their housing options.
Rental accommodations in single-family homes that are tenanted is prohibited in Oak Bay. Purchasing a mortgage helper or a home with existing rentable additional accommodation may be hard to come by and if found, could potentially pose a risk to the homeowner.
Very little growth could be considered a positive trait for Oak Bay; however, this has caused a housing shortage in the area that may contribute to its high cost of living.
Other Considerations Associated with Moving to Oak Bay, BC
You may find a con a pro and vice versa. Outside of looking at the positives and negatives of Oak Bay, there are a few other considerations to think about before moving to a new neighbourhood.
How long does it take to commute to and from Oak Bay?
When moving to a community such as Oak Bay, it is important to consider how long it will take you to reach your usual haunts and workplace.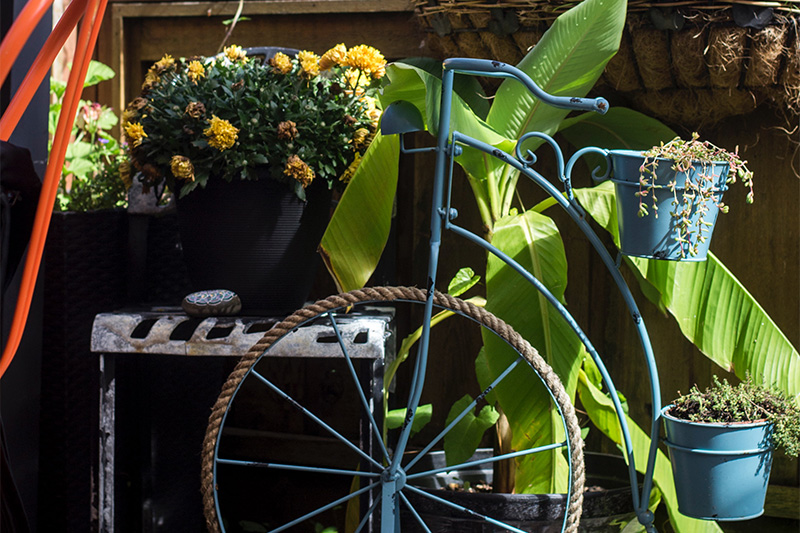 Oak Bay is not necessarily a central location as it is situated on the farthest east side of Victoria. Living in Oak Bay may take longer to access surrounding communities due to its location on the edge of town and the amount of traffic lights involved.
Driving into downtown Victoria or Saanich may take 15 minutes or less when traffic is smooth. During rush hour, it could take up to 30 minutes, depending on your final stop. If you are headed to the Victoria Airport or BC Ferries in Sidney, you will need to plan for at least an hour of driving. A trip to the Western Communities will likely take a similar amount of time as driving to the peninsula and could take up to an hour or more.
Oak Bay has many beautiful roads, and the option to take the scenic route can be enjoyable and relaxing; however, choosing to take Beach Drive or another equally stunning tree-lined or oceanfront lane will add to your commute time.
Most Oak Bay residents commute by car, and travelling by bike is the second favourite. BC Transit is the least used mode of transportation from Oak Bay and may not be the ideal way to get in and out of the community.
Travelling by car off Vancouver Island is quite another story that involves a trip on the BC Ferries that takes you to Vancouver, BC. This travel time can entail considerable ferry waits during the summer months. Still, on low-traffic days the sailing time takes an hour and thirty-five minutes.
What is the employment rate like in Oak Bay?
When moving to a new area, you may wish to be employed close to home to avoid a long commute. Are there jobs in Oak Bay, and if so, what kind of employment is available?
The unemployment rate in Oak Bay is approximately 5%. Most jobs held in Oak Bay are in education, law, government and community. Secondary to these are business, finance and administration. The sales and service industry makes up a third of employment opportunities in Oak Bay.
The employment rate in Oak Bay has been on the decline for several years, indicating a lack of employment in the area.
What is the weather like in Oak Bay?
Weather is always an important consideration when moving somewhere new, and every community has its idiosyncrasies. Quality of life can be affected by temperatures and other weather conditions.
Oak Bay has a moderate climate, with the average temperatures ranging from a low of 3°C during winter months to a high of 21°C during the summer. Rarely do temperatures dip below -2°C, making Oak Bay an ideal destination for those wishing for milder winters.
November and January are historically the highest rainfall months in Oak Bay; however, one can expect clouds and rain during Victoria's wetter season, which lasts from mid-October to mid-April. December and February have the highest chance of snowfall, which ranges from 14 to 20 cm, and as many locals will tell you, when it does snow in Victoria, it doesn't stick around for long.
As with most seaside locations, Oak Bay can experience its share of wind. From the end of October to the beginning of April, the average wind speeds in Oak Bay are over 10 km an hour. December is the windiest month in Oak Bay, with wind speeds averaging more than 13 km an hour.
Moving can be Made Easier
Moving to a new city or unknown community is a big decision involving several important factors.
Research and enlisting help from an experienced real estate professional will help you to find a new home in your desired neighbourhood and ensure your moving process is as smooth and enjoyable as possible.
Selling your home before buying another BC real estate property requires many stages that can be made much easier with assistance. Mortgage pre-approval, adding value to your property that can earn a profit, finding your new home and making an educated offer are all critical considerations.
To get you started, LoyalHomes.ca has an easy-to-use Personalized Home Search to help you find your dream home in your favourite BC community. When selling your property first, LoyalHomes.ca offers a Free Market Analysis that will let you know what your home can sell for.
At Loyal Homes, our team of real estate experts are here for your real estate needs and available to answer any questions you may have.
We hope you've found this information about moving to Oak Bay BC helpful. For your convenience you can easily search all Oak Bay Houses for Sale here.