Pros and Cons of Waterfront Property
Posted by Chris Fenton on Wednesday, January 11, 2023 at 11:00 AM
By Chris Fenton / January 11, 2023
Comment
Waterfront property comes in all shapes and sizes. You can find luxury beach houses with vast views of the Pacific or quiet bungalows built along lakes and rivers. Waterfront property includes single-family homes, condos, and apartments. Regardless of the type of home or where it is built, waterfront homes are high in demand. Sotheby's International Realty noticed a 90% uptick in searches for waterfront property from January to September 2021.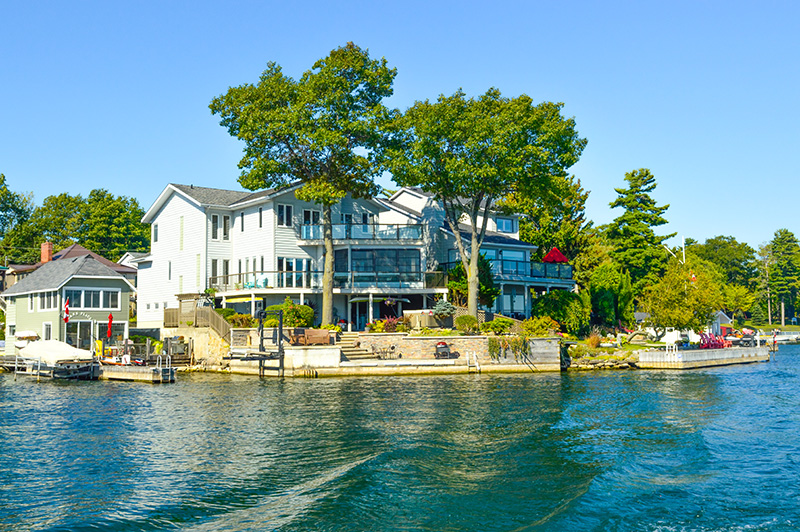 However, there are pros and cons to moving into this type of property. Know the potential benefits and drawbacks of living on the water.
Pros of Living on a Waterfront Property
You don't have to surf every day to justify having a waterfront property. You can choose whatever lifestyle you want — whether you want to enjoy extreme water sports or find a peaceful nook to rest and relax by the shore.
There are plenty of different waterfront options across Canada based on your personal preferences. Here are a few different options to consider.
Vancouver Island: From Campbell River and Courtenay to the quiet regions of Qualicum Beach and Comox, you can escape to many places on the west coast of Canada to find your paradise. This island has easy access to the Vancouver mainland and the Pacific Northwest region of the United States.
Prince Edward Island: Explore this Eastern region which offers beachside living, hiking, and connections with nature. Consider moving to Thunder Cove or the ever-popular Cavendish Beach.
Lake Ontario: If you prefer freshwater, head to one of the top lakes in the world. You can live near Niagara Falls at Sunset beach or head up the coast to Cobourg Beach for quieter living.
For some people, this environment is exactly what they need to decompress and finally feel at home. However, the benefits may range for you based on your lifestyle, your financial situation, and even your health.
Being Near the Water May Improve Your Mental and Physical Health
Escaping the city and connecting with nature has multiple benefits for your physical, emotional, and mental health. One 2022 study found that spending time in nature can have "regenerative" effects on your physical and mental health.
For example, walking along a river exposes you to fresh air and physical movement, which increases blood flow. This not only provides physical health benefits, but it also provides a meditative quality to spending time in nature.
A few ways to boost your health near the waterfront include:
Swimming laps across a lake;
Practicing yoga or meditating on the beach;
Playing beach volleyball with a friend;
Running along a waterfront trail.
Not everyone owns a boat or can handle a run, but even small outings near the water can have a big impact on your overall health.
Great for Those Who Play Water Sports
Living by the water is perfect for people who want to turn their favourite hobbies into everyday activities. Instead of having to drive to the beach to go sailing, you can walk down to the dock and climb aboard your boat. You also don't have to wait until your next seaside vacation to enjoy kayaking, paddle boarding, and surfing.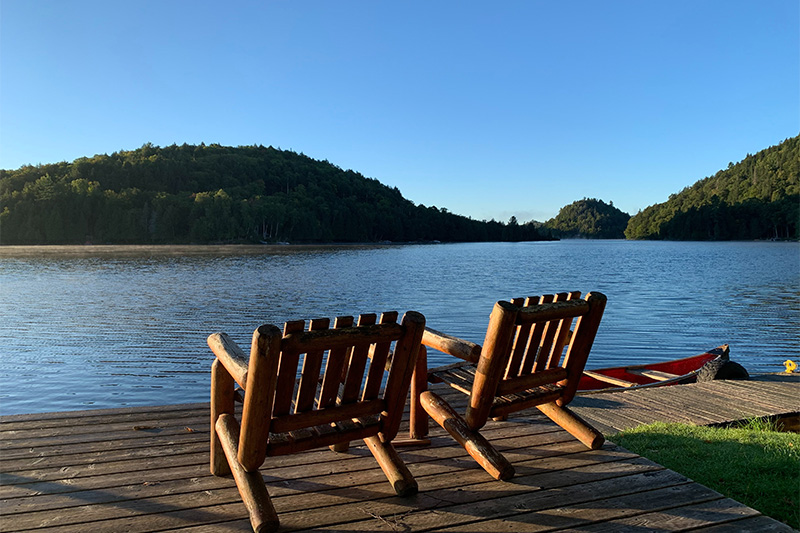 Living near the water also gives you time to improve your skills related to these hobbies. For example, if you love freshwater fishing, you can learn more about the fish near you, the seasons to catch them, and the bait they like.
Good Long-term Investment
A long-term investment is an asset that you hold for several years while it appreciates in value. Waterfront properties are just one of many long-term investments you can make in the real estate market. Nationwide, waterfront properties are worth significantly more than houses and condos not located on the water.
You can also invest in a waterfront property and rent it out throughout the year if you don't plan to live there all year round, which can earn you some extra cash on the side — especially during holiday or vacation seasons.
Vacation Vibes Right in Town
Some people buy waterfront properties because they want vacation homes to escape to, while other people enjoy living the vacation lifestyle all year long. If you have a favourite beach getaway when the stress of life is catching up with you, consider moving to that area full-time. You can spend every day on the water and enjoy a more relaxed lifestyle.
Cons of Living on a Waterfront Property
Since water is a force of nature, it's neither inherently good nor bad. Living by this force of nature can truly be awe-inspiring, but it's also important to be aware of some of the challenges that come along with living beside such a powerful force. Understanding these drawbacks can prepare you for waterfront living so you actually enjoy it more. Here are a few things to consider before you buy near the water.
Additional Living Regulations
As you look at waterfront homes, ask about the rules and regulations that come with living in an area. Some waterfront neighbourhoods and condos have strict homeowner's associations (HOAs) with rules about paint colours, maintenance, and visitors. Additionally, some communities develop rules for coastal living to protect historic towns and cities.
Your realtor should provide you with a copy of any rules and restrictions that come with buying a waterfront house so you know what you are agreeing to before you move in.
Higher Insurance Costs
Home insurance costs for waterfront properties are usually higher than homes that aren't near bodies of water. Home insurance premiums are based on risk and water is one of the biggest risks that homeowners face. Oceanfront homes could be damaged by hurricanes and other major storms, while houses built on rivers and canals could be affected by flooding.
The average home insurance costs for beach houses range from $850 to $5,000 annually depending on the location, size of the property, and type of home. You might also need to buy flood insurance on top of that. If you need to stick within a set budget for your beachfront investment, ask about insurance costs before you make an offer on a property.
Less Privacy
You might find in your home search that living near the water actually gives you less privacy than you expect. First, demand for coastal housing is high, which means developers tend to build houses closer together to sell to more people. You might not have a sprawling yard creating a barrier from your neighbours that you dream of.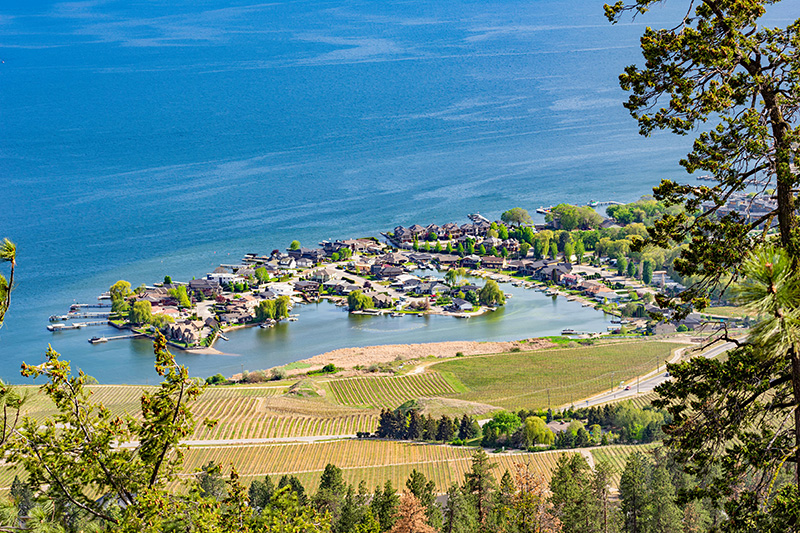 Next, your waterfront property might have access to public beaches and waterways, which may get especially crowded on weekends and holidays. You could have early-morning joggers running past your home or might notice kayakers heading down the river throughout the day. Most people are respectful of homes located along waterfronts, but regularly having people around might take some getting used to.
More Maintenance
Waterfront property comes with its own maintenance challenges, especially if you are buying a house near saltwater. You may need to increase your home maintenance budget to account for the added time and expenses that come with waterfront upkeep. A few tasks to consider include:
Dock and boat lift maintenance;
Storm window installation and upkeep;
Saltwater corrosion prevention;
Shoreline maintenance;
Mould and mildew prevention;
Extra cleaning of your exterior and interior floors.
Additionally, you may want to invest in durable furniture — especially for your outdoor patio. Mother Nature can quickly wear out delicate pieces and make your chairs and lounges look dated.
Unique Climate Concerns
Residents living in waterfront homes might be affected by changes in the climate more than people living inland. When major storms come through, local governments often evacuate residents living on the coast first. They will face the biggest impact as storms usually weaken over land. Even dramatic tides or unexpected flooding can impact waterfront residents because they live right next to the rising waters.
Every region is different, which means you might face some weather concerns but not others. However, you need to be prepared before you move to a new area. Learn about potential weather events associated with that region and regularly check the weather so you can prepare for any incoming storms.
Buying waterfront property can help you live the vacation lifestyle throughout the year. However, it can create more stress than you expect if you aren't prepared. Know the pros and cons of waterfront living before you buy a home.